For designer Troy Allen, what started out as an interest in basic necessities flourished into a full-on ready-to-wear collection. On Thursday, November 10th he debuted his Pre-Fall 2017 collection in a townhouse on West Jones Street.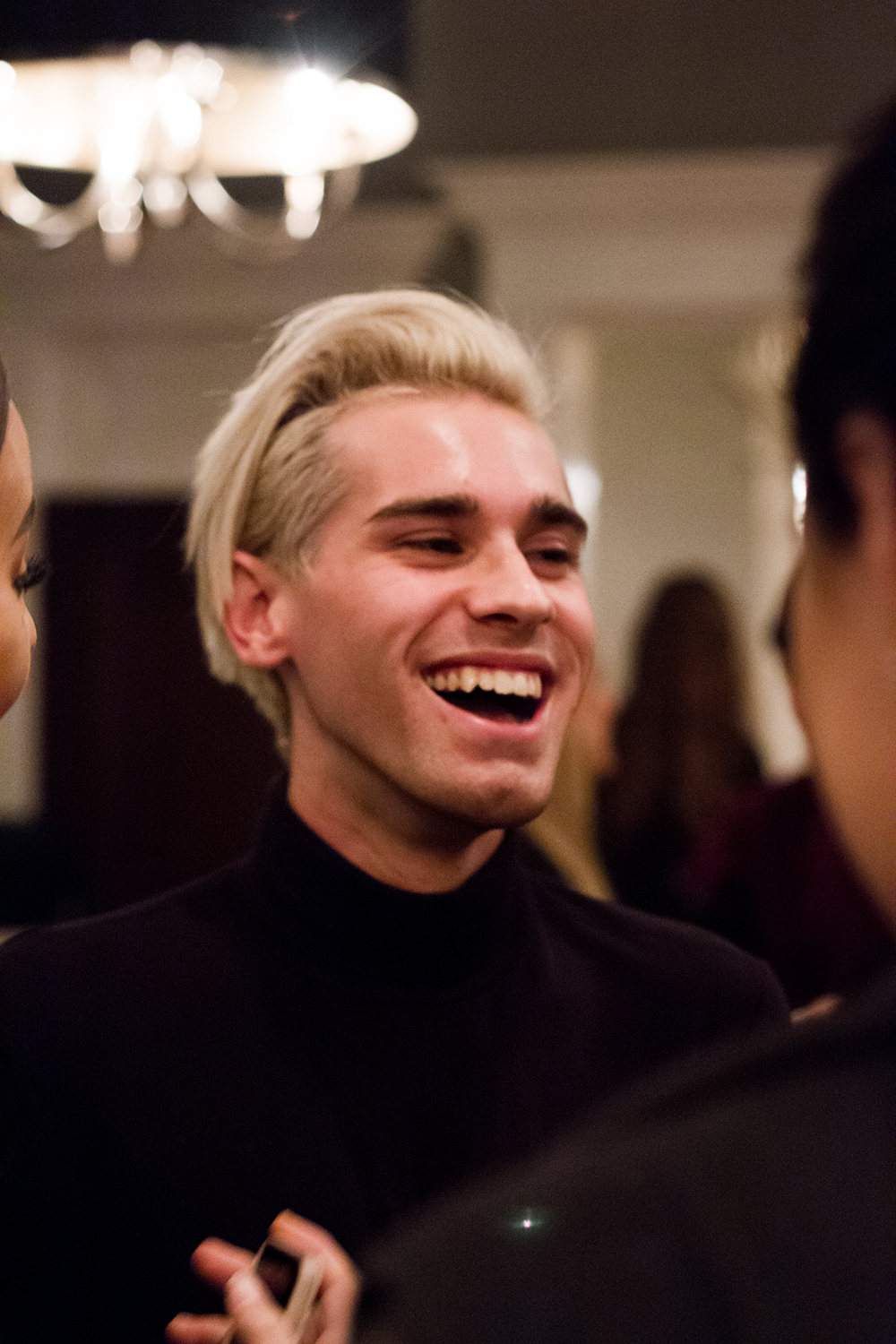 The collection featured cotton sateen statement trousers, knits, and a beautifully tailored, floor-length wrap-coat. The thoughtful collection was limited in color palette with off-white and black, but extensive in crafted details and cuts. Dew-faced models of all races smoothly walked throughout the house under grand chandeliers that casted an intimate ambiance. The collection was not only aesthetically beautiful, but intertwined with the emotions and journey of overcoming heartbreak and ultimately reaching self-worth and love.
Understanding beauty and finding it within himself was the main inspiration infused into the collection. Allen's appreciation for the likes of The Row, Dries Van Noten and James Perse was evident, as well.
Allen featured paintings by Maggie Hayes that studied the potential of energy, which hung as harmonious companions to the show. After, rooms featured performance art as the models mingled around the paintings; creating a full experience was a personal goal of Allen's.
The big idea for this collection is luxury basics and buying into the lifestyle, which leads us to ask: who is the Troy Allen girl? She is busy, so she needs versatile, intentional pieces that she can utilize throughout her day. The Troy Allen girl seeks comfort without lacking an appreciation for design, a girl who is sensual and confident. 
She needs clothes to satisfy problems, clothes can't be a problem for her."
This is Allen's first complete collection, but he is no stranger to success. He has assisted stylists on photo shoots for Teen Vogue, Nylon, Pantene and Maybelline. Allen credits Paula Wallace as an inspiration and is grateful for all of her hard work, and for the dedication she has shown students.
Something to take away from this collection, according to Troy Allen, is that fashion should not always be so serious – but it should be thoughtful.  
Written by Emily Cole