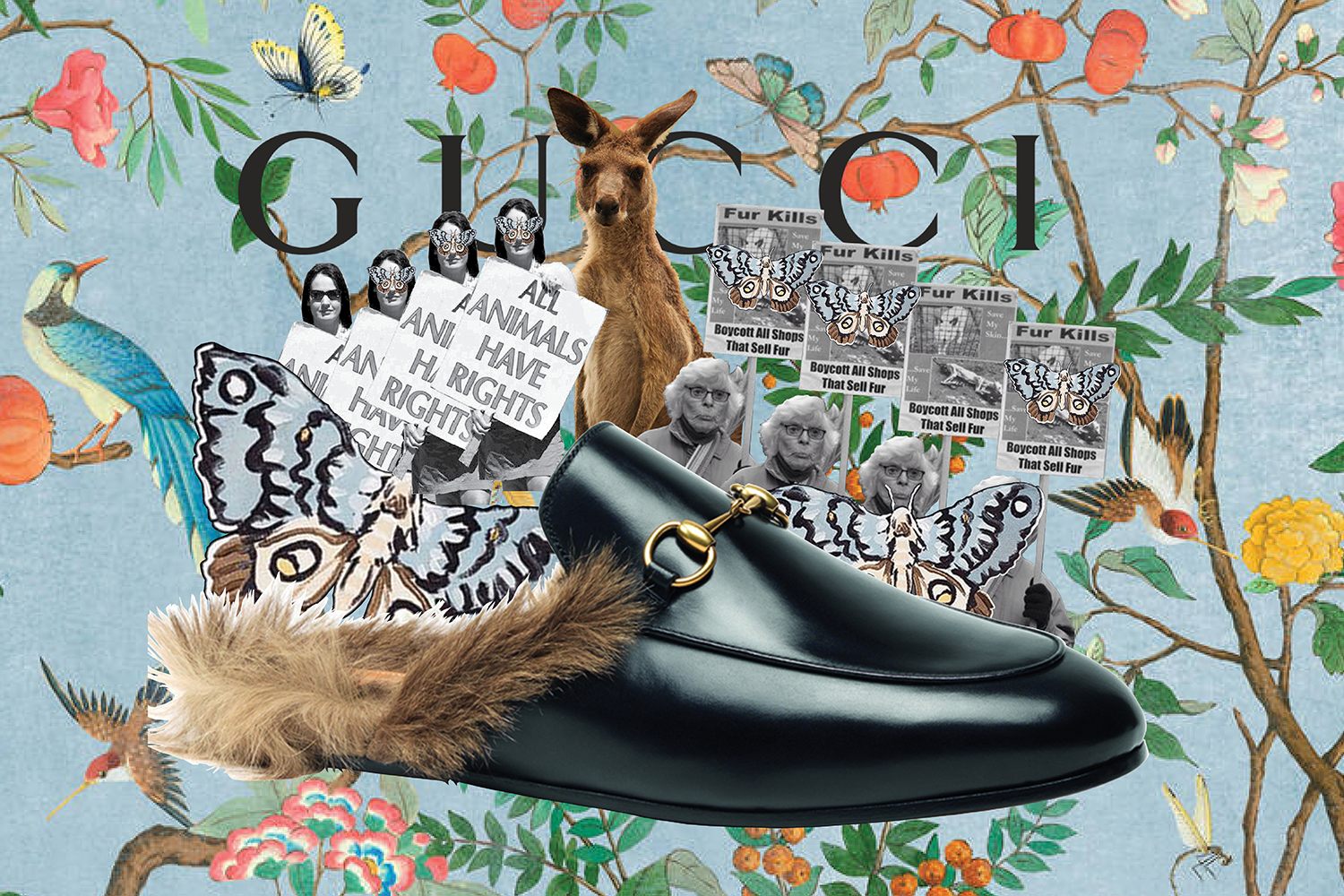 Gucci's Cinderella
There is some debate around the true material of Cinderella's slipper. While the most popular story claims it was glass, many speculate that is was actually fur that made up her shoe.
Gucci has conjured up a fur fantasy of its own with its iconic Princetown loafers, leather slippers trimmed with kangaroo and a signature Horsebit detail.
The company has been under a bit of a face lift under the creative direction of Alessandro Michele, who joined the team at the beginning of this year. One of his biggest moves yet is giving their quintessential loafer the royal treatment by lining the insole with various animal furs. This seemingly simple design change has gone beyond elevating the classic look of the already popular Gucci loafer, creating a new way to dress both luxuriously and comfortably.
The shoe is sold in sizes for both genders. Fashion icons from Leandra Medine to Marc Jacobs have found it refreshing and innovative, making the Princetown slipper a wardrobe staple.
Incorporating the loafer is easy enough for anyone. Devoted Gucci fan Caroline Cone, 19, says "I wish I had a pair to wear with a dual patterned outfit." They're typically styled with classic denim and collared shirts. For a more stylized look, choose punchy dresses and flowing textiles.
Animal rights activists have been concerned about sourcing for the fur, with particular regard to the kangaroo-lined loafers. Gucci upholds the fur is from wild kangaroos and that it is are sustainable under their guidelines.
Because the shoes ring in under a steep price tag starting at $840, admirers need to decide whether or not Gucci's slipper is a worthwhile staple investment, or it will soon be merely a trend, ousted and gone.
Written by Sabrina Batiz
Graphic Collage by Max Condon