Many of us may plan our outfits the night before hand or spend some time in the morning decisively picking out what we'll wear. Our closets become a maze while we stand in front of them in a dazed stupor. This monotonous exercise, that can quickly get repetitive, seems to be an ongoing struggle for some of us. Time and time again we end up hopelessly staring at our closets claiming to ourselves, "I honestly have nothing to wear."
Suppose that instead of shrugging at your closet, you turned your energy towards  considering how clothing could be worn differently.
Each article of clothing is an opportunity waiting to be stretched, shimmied, tugged, and fitted to perfection by its owner. There are combinations made up from spontaneous experimentation and construction capabilities. The power to be every version of yourself lies within the wearable possibilities or each garment.
A new outlook on clothing is being explored through this process of play. There is no reason to remain in this consistent boredom of the average wardrobe. Just throw the rule book away; there's more exciting stuff out there. Interacting with your closet and discovering unsurfaced concepts can make you the star of the show… without purchasing a single new piece.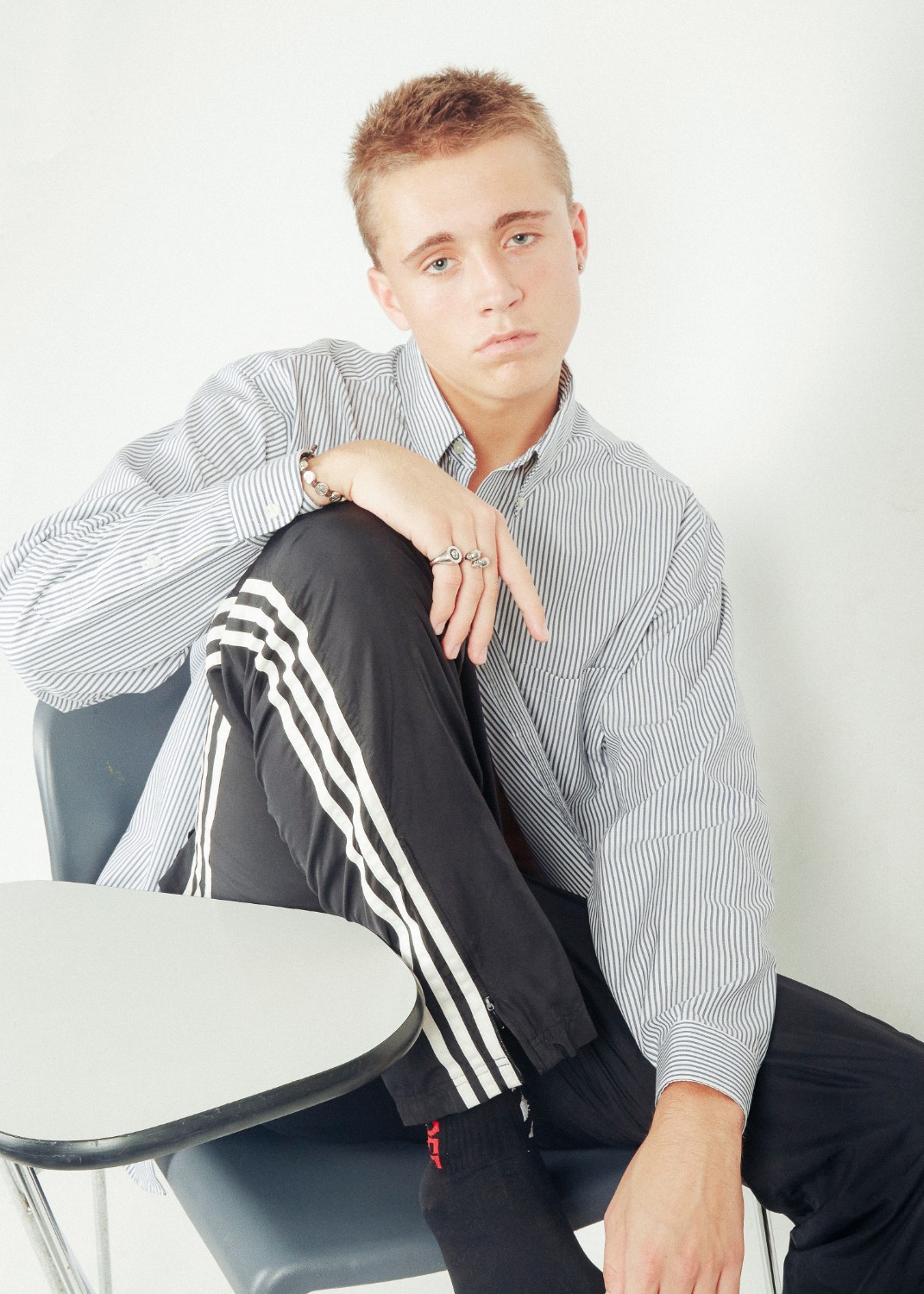 Creative direction, styling, and writing by Max Condon
Photography by Kendall Eager
Modeled by Carson Walker