Thirteen talented students studying accessory design had the opportunity to spend three weeks during Winter Break 2017/18 in Hong Kong under the tutelage of Professor Michelle Quick. During this creative retreat, the students entered the world of the accessory industry by touring various design offices, manufacturing facilities, and soaking up the wealth of knowledge presented at industry conferences.
They documented their research, discoveries, inspirations, and ideas in portfolios and sketchbooks. They then took that inspiration and designed various shoes, handbags, belts, and jackets. These designs were on display on Friday, March 9th in the lobby and resource room of Eckburg Hall. Although the exhibition was quiet and subtle, the buzz of raw creativity and innovation electrified the air. The majority of the designers were hard away at work on final projects, but a few were out admiring their colleagues' projects. One such student, Accessory Design major Brenton Clarke, when asked what his favorite part of the trip was, answered that it was an amazing experience to finally see what Hong Kong was all about. He explained that, because of this, the environment influenced most of his work.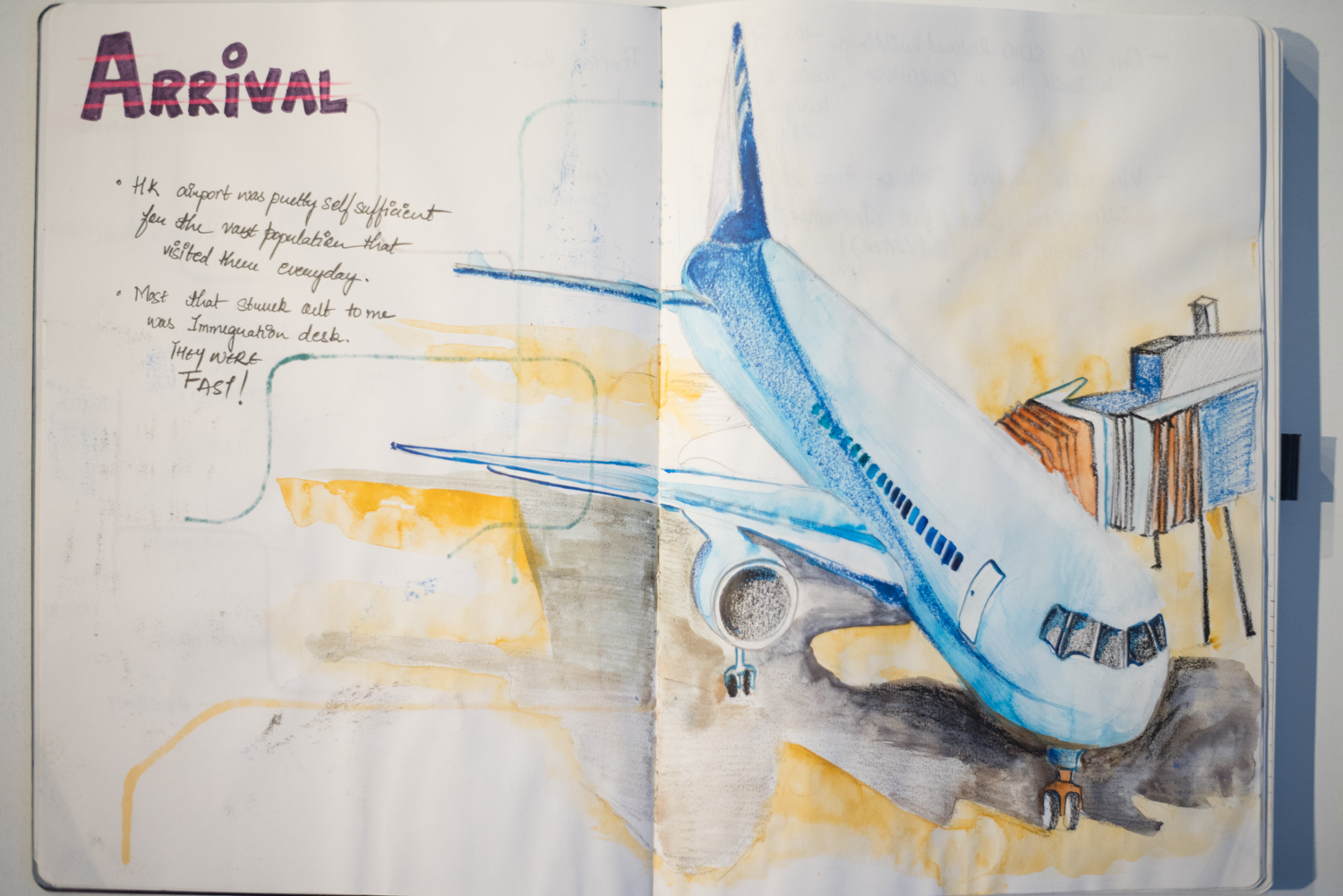 Another designer fashioned a handbag that was instead inspired by the culture and religion of Hong Kong– specifically prayer sheets found at the Big Buddha. Accessory Design major and former Manor contributor Blake Blair explained the inspiration and details behind his classic handbag. "The quilt pattern is custom. I did it in Illustrator. It [the design] is based on the architecture and the designs on the prayer sheets. I wanted to do something classic, while still showing the essence of Hong Kong." The bag is primarily made of calfskin and the metal is a coated zinc that Blair sourced directly from Hong Kong.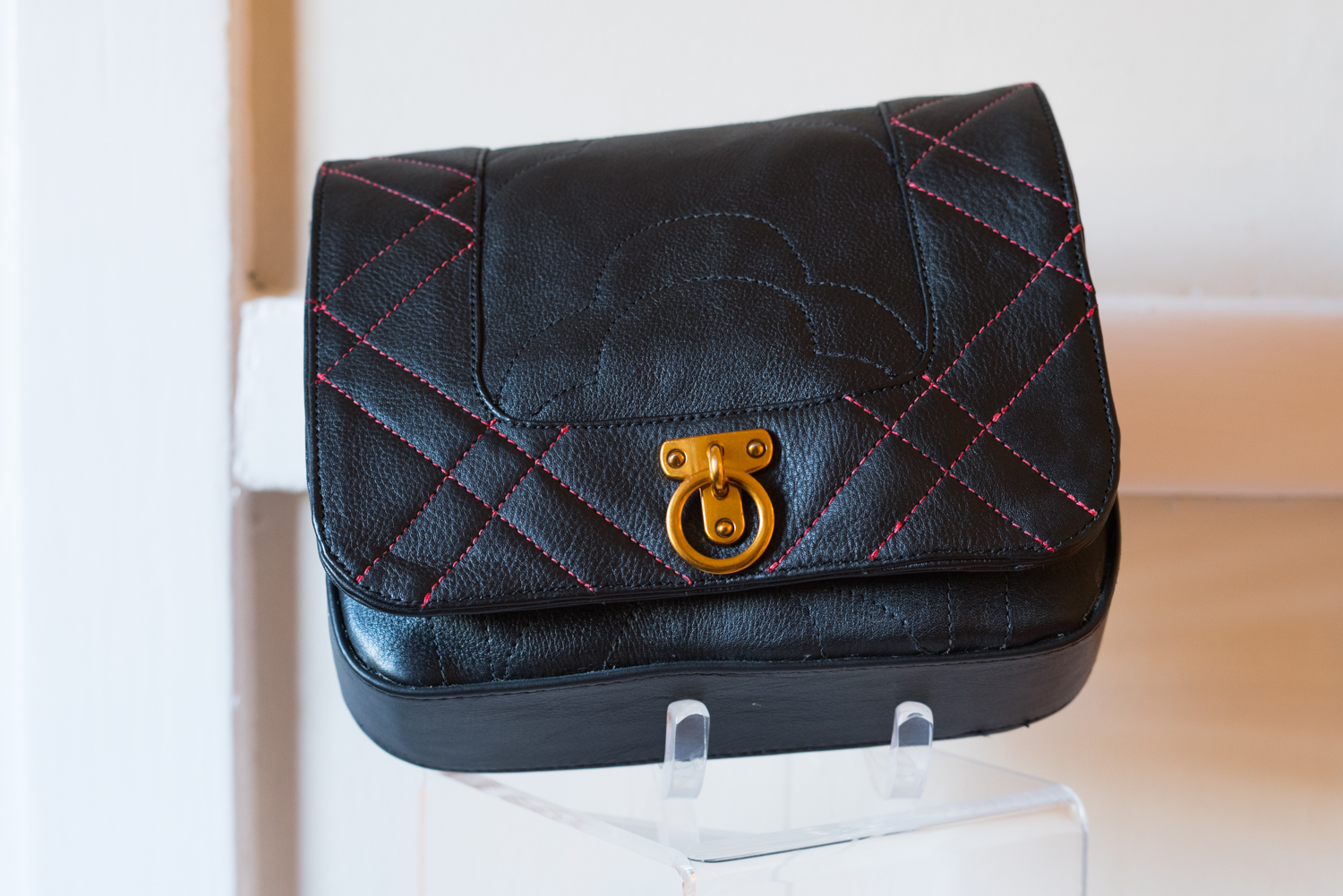 The showcase is a testament to the idea that time spent dedicated to practicing and perfecting your craft will ultimately show in your work. The research sketchbooks displayed in the resource room act as the perfect window into that creative brainstorming, providing an authentic touch to the finished pieces in the lobby. Viewers can see the behind the scenes steps that are taken before an idea is fully realized. This can inspire anyone to survey the world around them and allow that to influence and mold their work in original and inventive ways.
Written by Ka'Dia Dhatnubia
Photos by CoCo Hubbeling