Rumors about this year's SCADstyle line-up have been circulating for months. Last year, we had big dogs like Imran Amed, Founder and CEO of Business of Fashion, and L'Oreal Group President Carol Hamilton speak on the futures of the fashion and beauty industries.
"Last year's talks were so good, especially with Imran Amed's talk," says fashion marketing senior Cali Artigues. "The standards were high and they were met. I'm hoping this year's talks follow suit."
This year, students pondered if we'd see influencers and visionaries on the same level. Virgil Abloh? We'd cry. Phillip Picardi? Maybe. Sarah Jessica Parker? Not quite. But now we can finally put these rumors to rest.
Honored guests for SCADstyle 2018 will include Sinéad Burke, a writer and now-prominent activist for inclusivity in the fashion industry. She recently gave a fantastic talk at Business of Fashion's Future VOICES in London about "Designing for Disability." Steven Kolb, CEO of the Council of Fashion Designers of America (CFDA), will most likely be in talks with CFDA runner-ups Becca McCharen-Tran of Chromat and Ahlem Manai-Platt of Ahlem, her eponymous eyewear label.
SCAD alumni are also well-represented this go-round. Eduardo Calvo-Mendoza (B.F.A., fashion, 2012), Recho Omondi (B.F.A., fashion, 2011), Thomas Finney (B.F.A., fashion, 2010), and Rita Watson (B.F.A., fashion, 2010) will speak to design students about "what propelled [them] towards success" at Eckburg Hall on Wednesday, April 11 at 9:30 a.m.
At the SCAD Museum of Art, fine jewelers Amedeo Scognamiglio and Roberto Faraone Mennella will discuss the challenges designers, both in jewelry and fashion, face in today's brand-centric environment. And with their pieces included in movies such as "The Devils Wear Prada," we'll certainly be listening to what they have to say.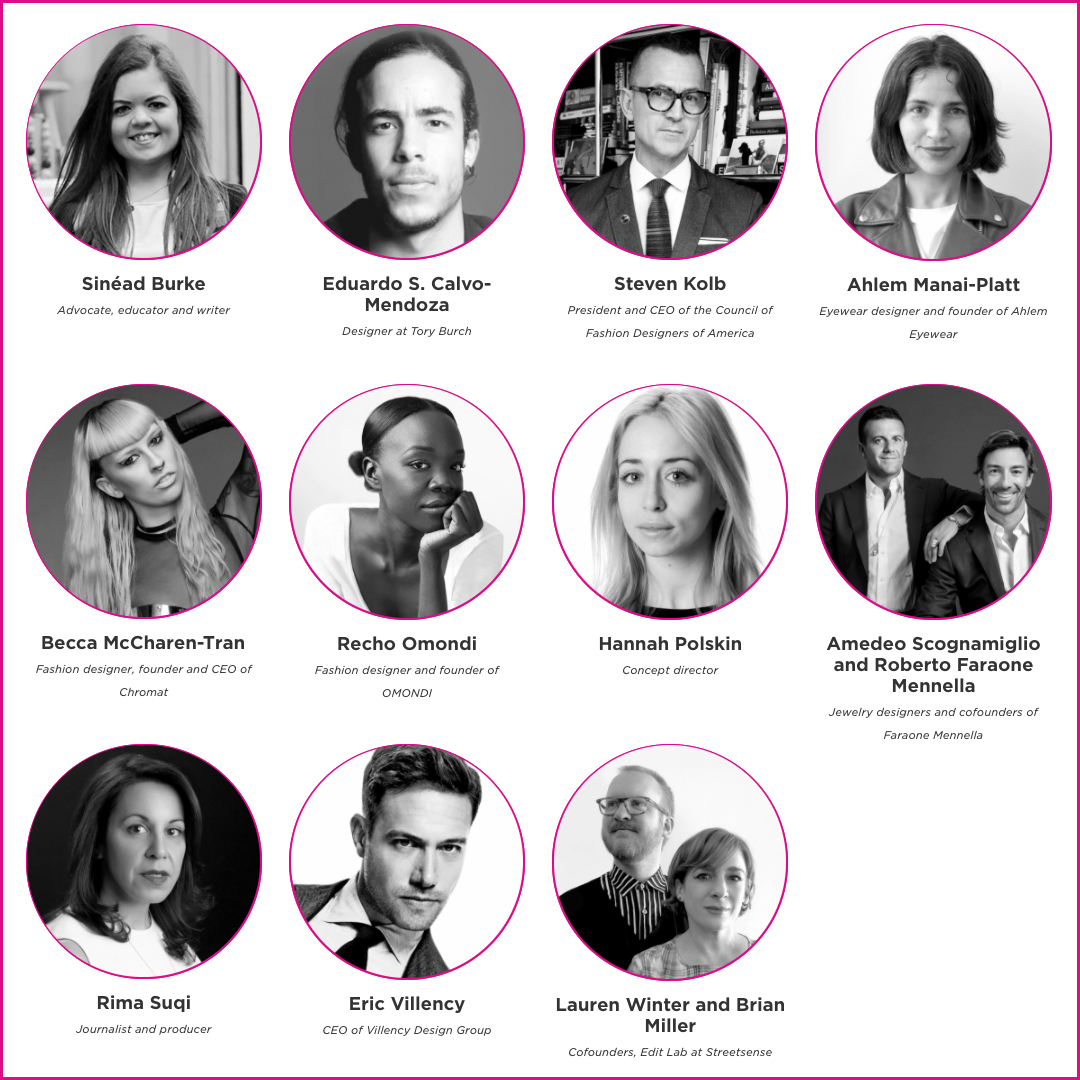 Be sure to keep an eye on the schedule as more information may emerge. The Manor will be there to capture all your best street style looks, too.
Cover image taken by Jenny Watts, SCADstyle graphic via SCAD