Sculpture enthusiast and a former high school basketball team captain, Lottie Bertello is now dedicating her time and passion to her career as a fashion designer. As the end of the 2017 school year approaches, Bertello sits down with us to discuss the personal side of her collection, created in collaboration with accessory design major José Criales and fibers major Juliana Vargas, and the time she has spent at SCAD.
What got you into fashion?
BERTELLO: I think it's weird 'cause most people say they've been into fashion since they were little, but I was a total tomboy. I would put sports over art. I feel like, in high school, I made that switch and I started doing a lot of sculptural work. I was interested in making sculptural art that would go on the form, and that transformed into sculptural fashion.
How do you feel about going through the process of the final senior collection?
BERTELLO: This is my fifth year at SCAD because I'm also a fibers [major], so I'm very happy to be in my final year. It is exciting but I do think there is a lot of pressure as well because this is kind of it— your final work expressing everything you've done. As I'm reaching the end, it's so nice to be able to see the clothing [come alive] because there is such a difference between doing garments on a form and now seeing them on models.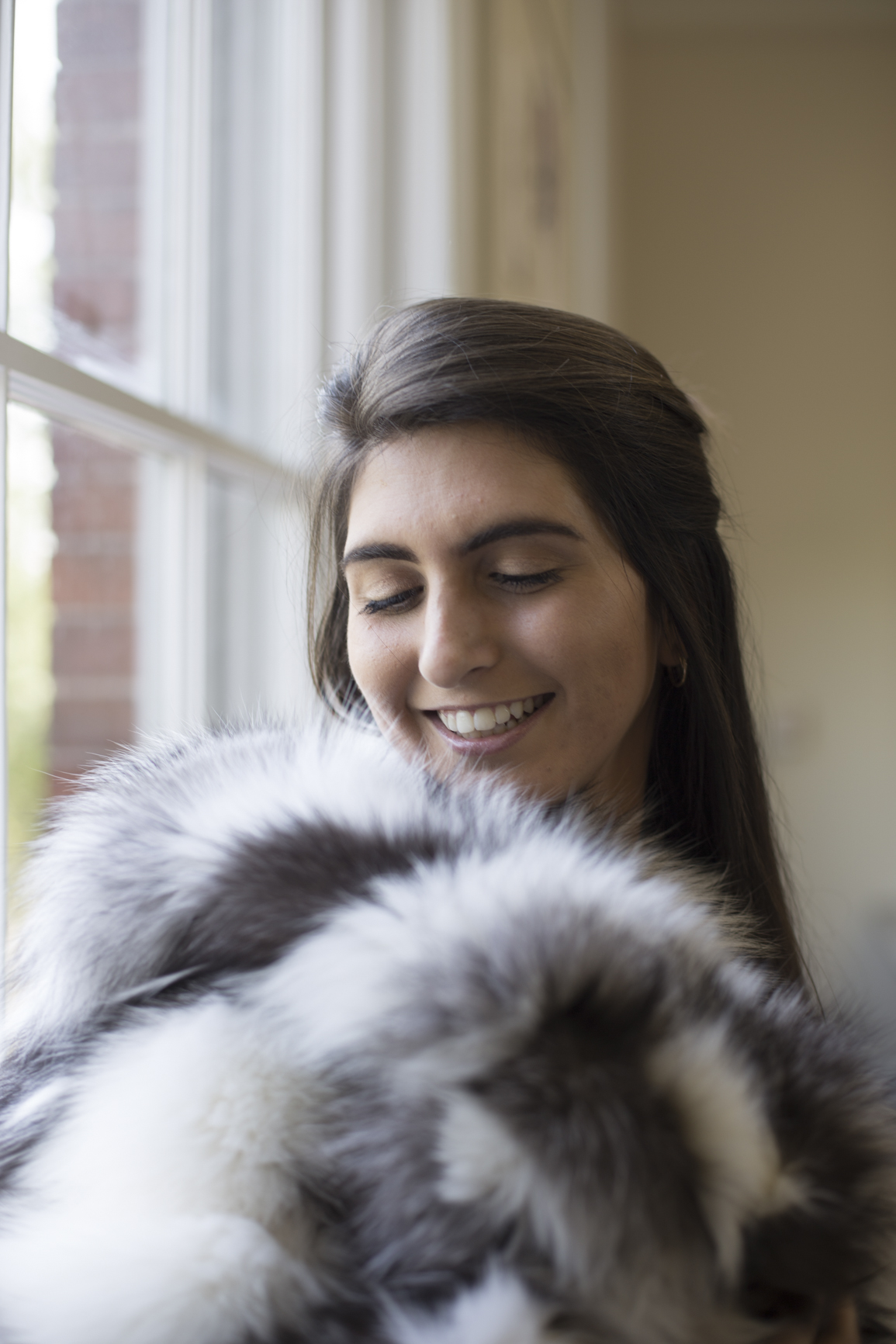 What inspired your collection?
BERTELLO: I went to Canada a few times and road-tripped through the mountains. That was the first time I saw snow, so that was very impactful on me. I was able to see nature forms I've seen before but in a whole different light. I was so inspired by how everything looked different with the snow and I wanted to bring that feeling that I felt to my collection.
Most people scrapbook about their trip, but you decided to make a collection?
BERTELLO: I remember being on the road trip and then suddenly being super inspired. I constantly would see different things and think: that's a texture, that's a textile, that's a silhouette. I came back to school thinking, "No, I can't do it!" But I was so drawn to it and knew I had to do it.
What are some setbacks you had with your senior collection?
BERTELLO: A lot of it had to do with making a lot of small samples that couldn't come to partition because they were literally impossible to make. I would make a really complicated textile sample and get excited about it, then sketch out a garment only to realize it wasn't possible in my time frame. It would be disappointing because you want to put your best foot forward, but you must be realistic.
What is your favorite part about this process?
BERTELLO: Concepting, by far. The first stage of gathering all the information and seeing what you can do… I think it's the most experimental stage. Especially for me, since I like seeing what I can do with textile work.
What has been your least favorite part?
BERTELLO: All the technical work! Actually getting everything done. For me, it's more about the vision instead of it being perfect. Right now we are sewing and that is definitely not my favorite part, although it is very rewarding.
Be as creative as you can, but then learn how to edit.
Through your time at SCAD, what has been an all-time low that impacted you?
BERTELLO: Every single year, I did the CFDA competition and every single year I didn't win. I feel like getting knocked down so many times and never giving up taught me to be fearless. In life, don't give up repeatedly because you are [eventually] going to get to where you want.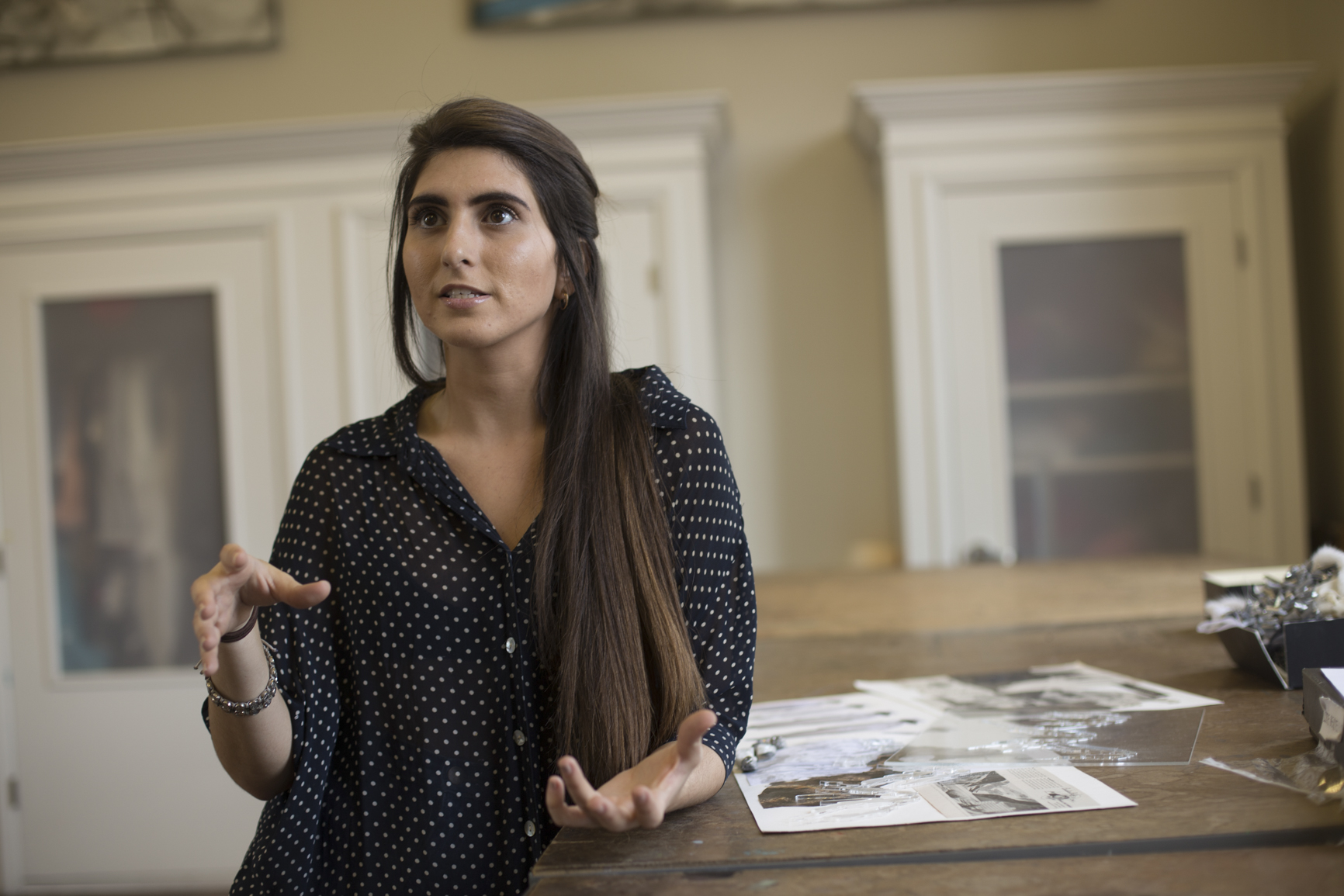 Where do you see yourself ending up?
BERTELLO: It's crazy, 'cause everyone says they want their own brand but I just don't see myself with my own brand. I would love to go into a company that's really creative and somewhat my aesthetic, to build [it] up. I want to be a part of a brand because I really like collaborating with other people.
What's some advice that you have for someone in the fashion program?
BERTELLO: Be as creative as you can, but then learn how to edit. Being a senior is overwhelming; if you get lost in your ideas, it sets you back so much. I've seen so many people struggle with understanding what can be done and what cannot be done. Take senior 1 to be as creative as you possibly can… and then evaluate what can be done. Instead of focusing on trying to show everything you've done in the past four years, focus on what you're good at.
Corrections: This article was updated to include the SCAD students Lottie Bertello collaborated with in her collection on May 3, 2017.
Written by Abby Bible
Photos by Liam Graham Haehnle