It's that time of the year again; seniors are putting the finishing touches on their collections.
We're starting off with Patricia Almaral, who just wants to bring a little couture into your everyday wardrobe.
How did you find fashion?
ALMARAL: Growing up in Caracas, Venezuela, there was a big beauty pageant industry. I always knew I wanted to do something in fashion. Ever since I was little I loved to draw and design. I used to make little dresses for all my dolls and eventually my friend's Quinceañeras gowns. I had these role models like Carolina Herrera who left the country and achieved so much and it became a fantasy of mine.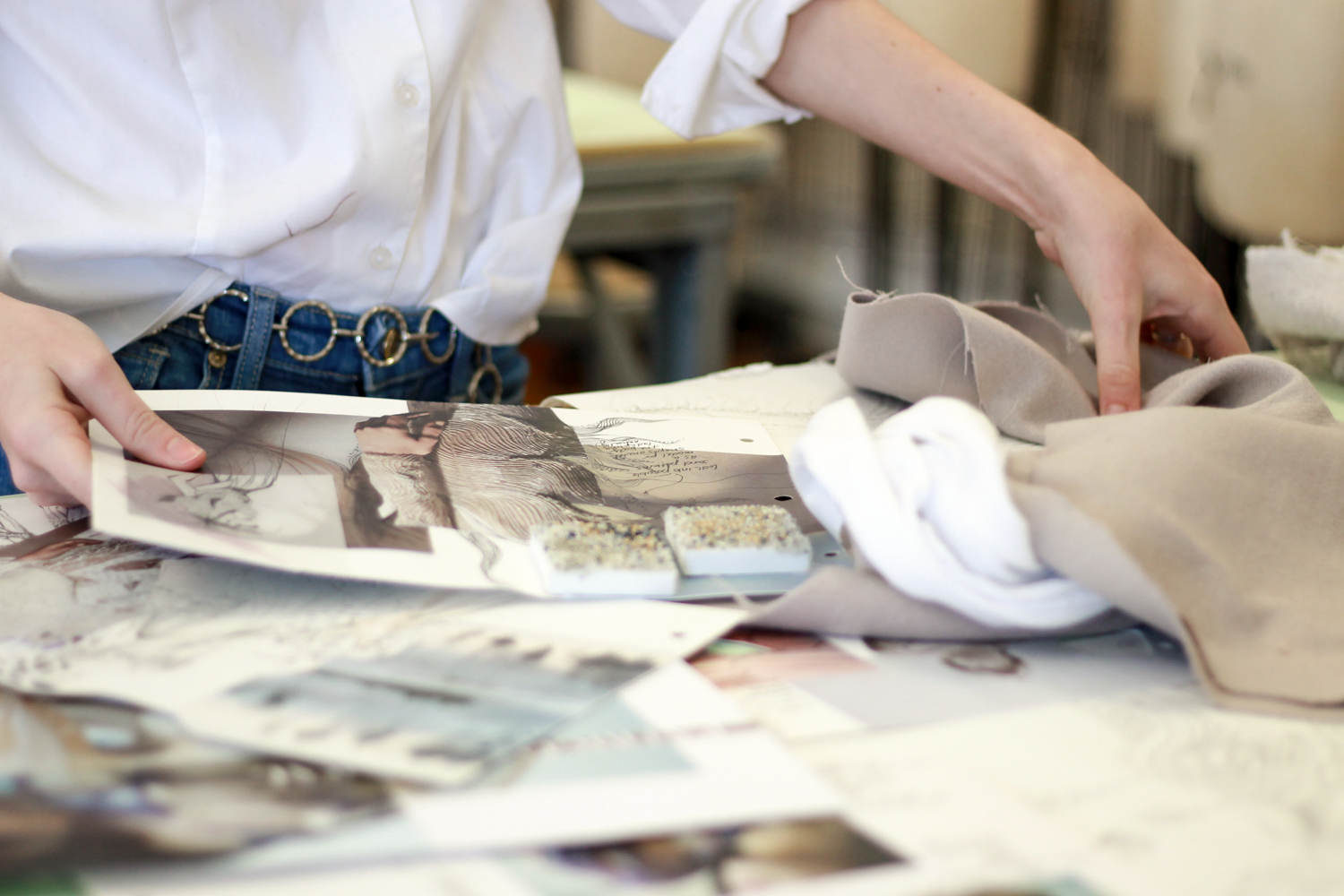 Where do you go to find inspiration?
ALMARAL: I went to NYC the summer before senior year to find inspiration and surprisingly found none. I liked the whole vibe of New York and after seeing the street style I was inspired to see people wearing my clothes, but all I wanted was silence.
As soon as I got back to Savannah, I went to the Wildlife refuge and stayed there for hours in complete silence until I got enough inspiration to start sketching. I find a lot of inspiration within nature and landscape photography. I'm also always listening to music.
I'm not going to be here to make a dress that will be borrowed for one night then be put in a box. I want to design something that can actually be used.
Why eveningwear and how are you making it different?
ALMARAL: You only see people borrowing eveningwear for events, which I find to be sterile and not something I want to work with. The clothes aren't really being worn, so I want to create eveningwear that is wearable and versatile. A lot of my pieces are separates. You aren't going to wear couture to brunch, but you could wear the top with a pair of jeans. I just want to bring a little couture into everyday life.
What is your aesthetic and how does it fit within fashion today?
ALMARAL: My aesthetic is feminine, but never purely romantic. I always go for a feminine look, but I try to find the beauty in what is ugly or odd. Often, I look to the darker side of things. My senior collection evolved from a concept I created junior year, which was about scarring and bruises, and how that could be transformed into something that was disgustingly beautiful.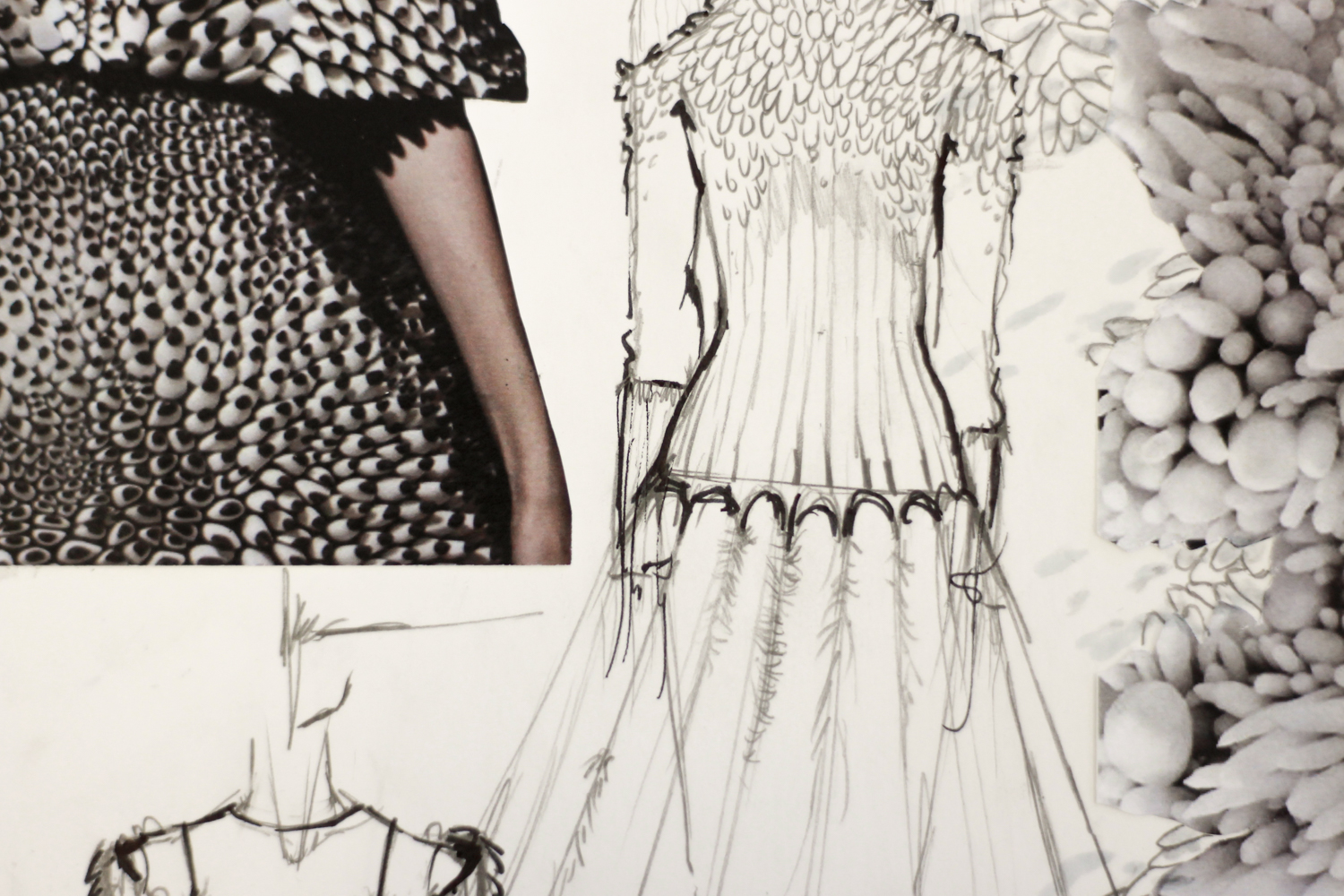 Have you had a turning point in your career?
ALMARAL: When I got to SCAD, I discovered the harsher realities of the fashion industry. Every industry has its ups and downs, but this one has a lot of downs. I had to ask myself, "do I want to do this? Is this morally right?" I never wanted to be a designer who just made pretty dresses, which is why I've shifted away from the mass production of clothes. Creativity and sustainability is more important to me. I'm not going to be here to make a dress that will be borrowed for one night then be put in a box. I want to design something that can actually be used.
What has been your biggest obstacle and do you have any advice?
ALMARAL: It's hard to do something for the first time and be original. Most things have been done, so to be truly an innovative designer you have to think outside the box. Your senior collection shows who you are to the world and who you want to be as a designer. Everything you design should be authentically you and true to yourself. If you're just copying trends then what are you bringing to the table? We are all at SCAD for the same reasons and it's great to get inspired and create in a competitive environment, but you need to be yourself.
Can you give us a sneak peek into your collection?
ALMARAL: An infusion of organic and inorganic and how these substances travel across the body. Organic and unconventional embroidery on silicone. Laser cut organza, but with traditional structures. Disgustingly beautiful.
Written by Emily Cole
Photos by Joselyn Dontfraid