With extremely detailed knit work and shimmery fabrics, Esther Boller has created an ethereal experience. After coming out of her junior year dealing with the on-going grief of her brother's suicide, Boller wanted to create a collection that was full of positive inspiration. She discovered starlight and capturing it in her collection became both her muse and the embodiment of the hope she wanted to instill in others.
Most of Boller's collection is knitted. Her knitting, however, is not the kind that grandmothers do. She estimates that she has gone through 5,000 yards of mohair and bamboo thread creating her collection. Her knit work is fine and intricate, making her pieces look like spider webs.
…the knit dresses also have Swarovski crystals sewn into them in clusters, or asteroid belts as Boller calls them."
After collaborating with Hannah Buechler, a fibers major, the knit dresses also have Swarovski crystals sewn into them in clusters, or asteroid belts as Boller calls them. Every loop and stitch of her yarn creates a personal connection to her fabric that other designers do not have. She also uses fabrics that have a silvery quality to them.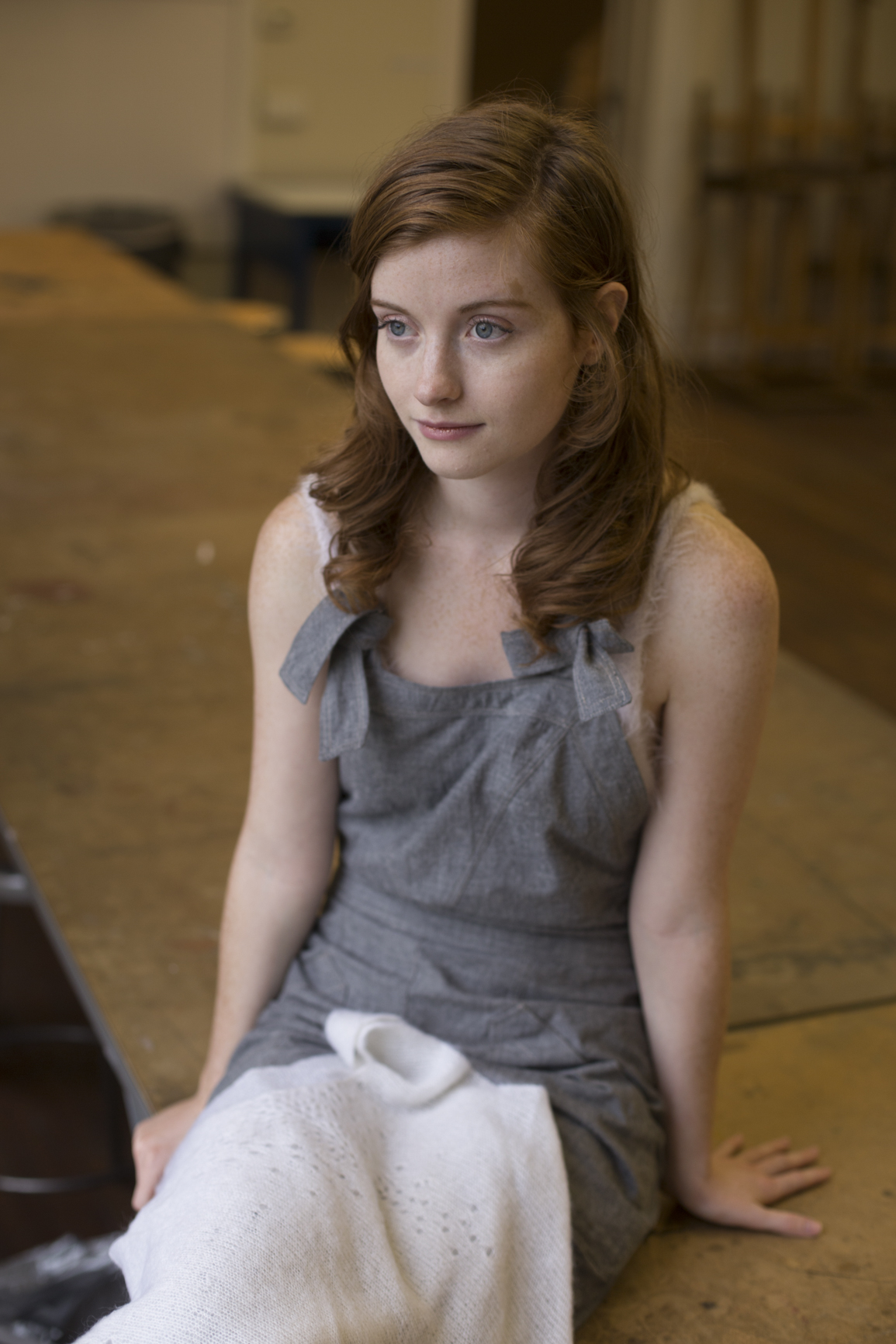 Everything about this collection has a translucency and fragility. Boller's depiction of hope itself is a quiet optimism. For her, the collection is the light at the end of the tunnel.
Attending SCAD had always been Esther's dream and she loves many of the people she has met here. Her favorite designers include Alice Temperley and Alexander McQueen. Because she spends from 5 a.m. until midnight every day knitting, she understands the stress that SCAD students endure. She escapes by getting out of her stress bubble and meeting new people to re-inspire herself. In the past year, she has learned that "you have value outside of the work that you produce."
Her enjoyment of working with people does not just end with her collection. Boller is working with other artists to create an installation piece called "Ethereal light: Requiem of the Stars" that will be exhibited May 26th to the 27th at The One 15, on 115 E. Lathorp Avenue. The doors open at 7:15 p.m. and the show begins at 8 p.m.
Boller says she lives life for the small, intimate moments. Looking at her collection and art is like seeing the world through her eyes. While her awe inspiring pieces will definitely leave you speechless, she is hoping that people will see the shimmering positivity that is seeping through.  
Written by Tess Kulikowski
Photos by Liam Graham Haehnle
Video by Jordan Studdard