One day a designer, the next a runway model.
Many of us heard about this incredible young woman when Vogue wrote a story on her modeling debut at  New York Fashion Week this past February. We had the opportunity to chat with the multi-talented SCAD grad Nikita M'Bouroukounda about her time in New York as a designer and model. 
Tell us a little about your time at SCAD.
M'BOUROUKOUNDA: I started out at SCAD as a fashion marketing and management major. After finishing my foundation studies, I started taking a mix of marketing and fashion design classes. I loved the projects I had to do for my design classes and decided that that was the route for me. I knew nothing about accessory design but decided to give it a shot and, ultimately, fell in love with it!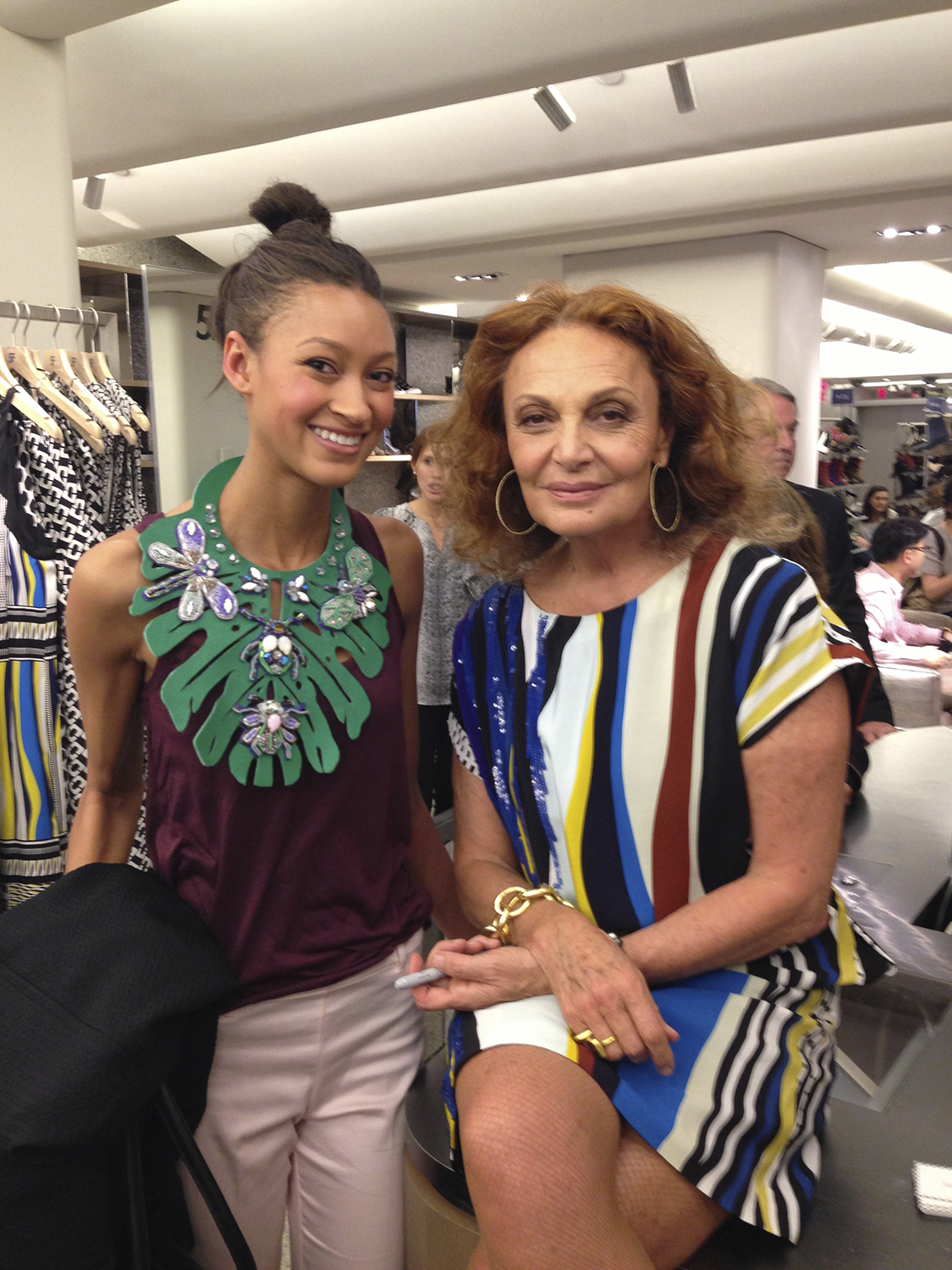 Elaborate on your time as a designer post-graduation. How did you get the positions that you did and what did you learn from them?
Three years ago I moved out to New York in search of a job. I had two months from when I moved to figure out what I was going to do. As soon as I moved, I started an internship and a retail job to keep current work experience on my resume and some cash in my pocket. Almost two months in, I saw a post on Instagram promoting a celebration for DVF's most recent collection at Bergdorf Goodman.
I had an interest in working for Diane ever since she received the Andre Leon Talley Lifetime Achievement Award at SCAD my freshman year. I had the day off and decided to go in hopes that I would have the chance to talk to Diane. To my surprise, I was able to catch her attention with a necklace I was wearing that I made in my Beaded Surfaces class at SCAD. We chatted about SCAD and my desire to have a career in accessory design. At the end of our chat, she suggested that I meet her again to show her my portfolio.
After I left the event, I reached out to Andre Leon Talley, who had been helping me reach out to companies since he discovered my work at the SCAD Fashion Show my senior year. He is friends with Diane and was able to set up a meeting for me and send a recommendation.
I started working at DVF as Concept Research Assistant. I worked closely with the artistic director to create the concept for each season. I also compiled research for all areas of design including collection and accessories. My role changed many times and I was able to join both the Ready To Wear and Accessories design teams during my time with the company.
Eventually I moved into freelance work. I worked for Madewell shortly before finding my role at Henri Bendel as Freelance Assistant Handbag Designer last fall.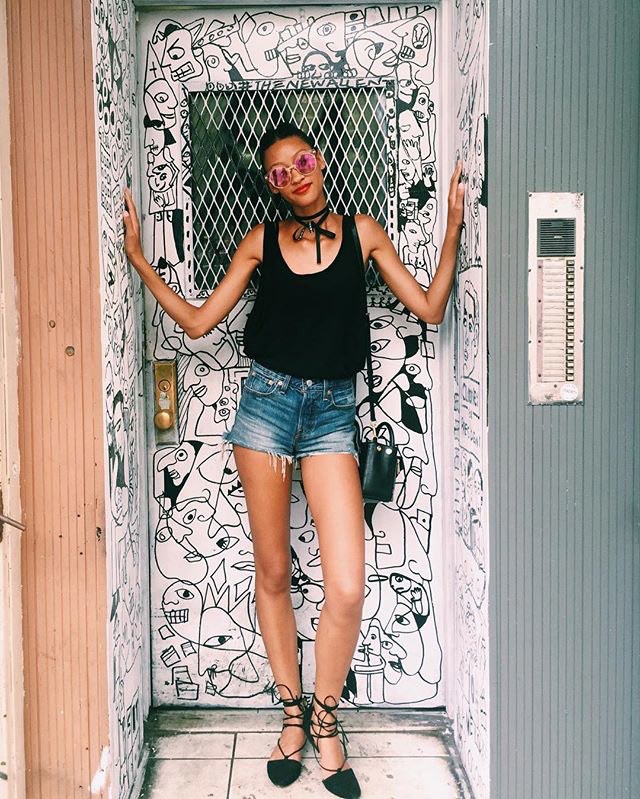 Tell us about your journey from designer to runway model. Not many can say they've done that!
Really, since my move to New York three years ago, I have been focused on my design career. I had thought about modeling before but never ended up pursuing it as a career. I love designing and I didn't want to have to face possibly giving up my design career. I was scouted at random on the train this past January and decided to go for it. I had been freelancing which allowed for me to have a flexible schedule that I would be able to balance with modeling.
Can you run us through a day in your life?
Well, now with modeling, every day is different. Generally I start my day at Henri Bendel. I check in with the Senior Designer I work with and catch up on what projects need to be worked on. Around lunch time I step out for a casting. Castings are usually downtown so I do a bit of traveling, which I enjoy. I like being able to get out of the office for a break.
Usually, depending on how many castings I have, I will go back to the office and continue to work on my projects for the rest of the day. Because of my design schedule, my agency tries to schedule most of my shoots on the weekend.
What's one experience that you will cherish forever?
My first show: I was so honored to walk for one of my design heroes, Stuart Vevers.
Photos courtesy of Nikita M'Bouroukounda and Vogue