SCAD alumni Lauren Winter and Brian Miller gave SCAD students an exclusive look into their cosmopolitan design process on the opening day of SCADstyle 2018. Their company, Edit Lab at Streetsense located in Washington, D.C., has designed the dining spaces for several of the hottest international eateries. These eateries include Daikaya, Little Sesame, and The Dabney. The dynamic design duo practices a unique and involved approach to conceptualizing for clients that have proven to add a quality of life and genuine energy to their work.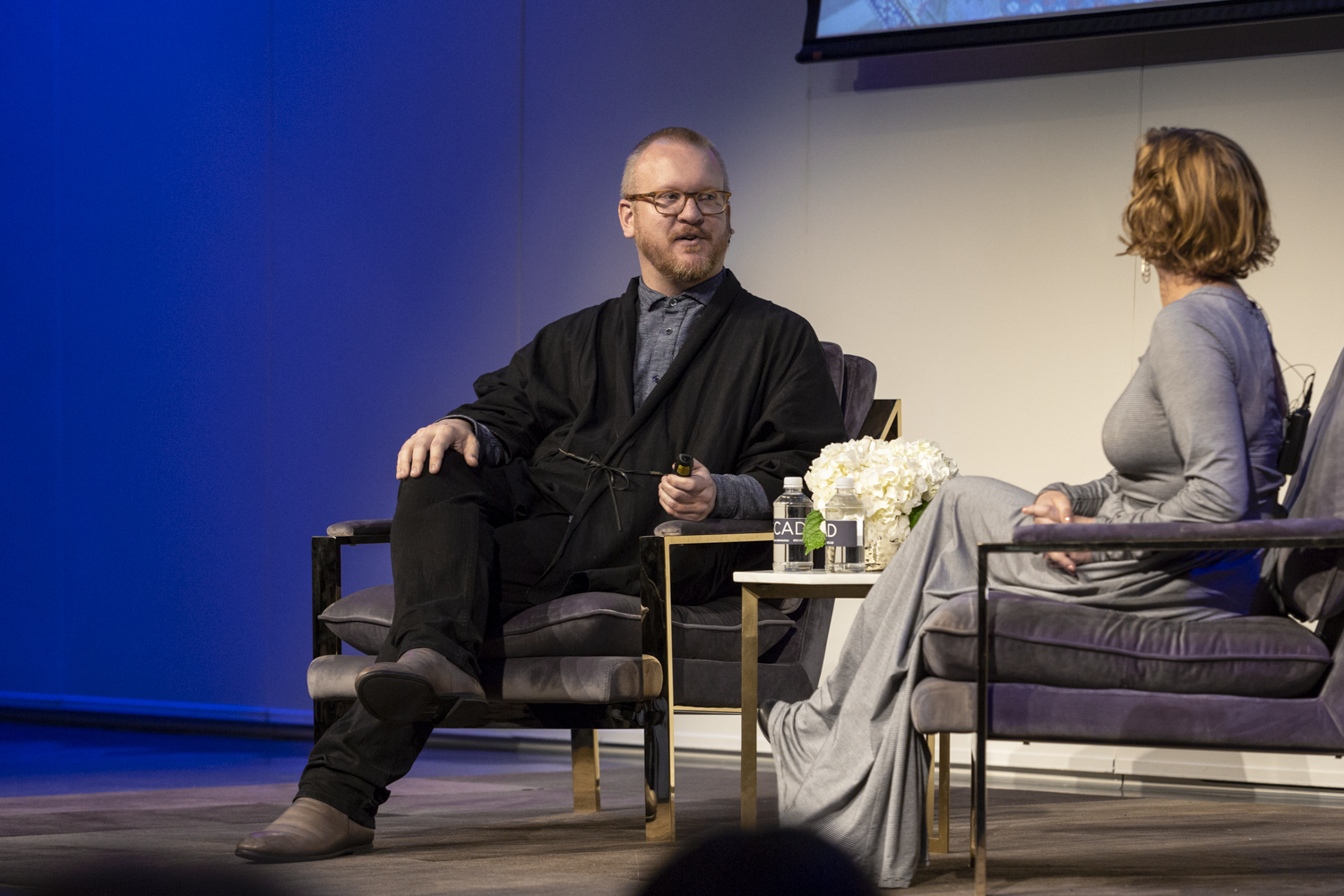 In order to cultivate an authentic space that reflects the restaurant's overall aesthetic, they had the opportunity of traveling with their clients to the original locations.
For example, when asked to create a Washington, D.C. site for Japanese eatery Daikaya in 2010, Winter, Miller, and their team spent time with the team of Daikaya in various cities of Japan. While there, Miller expressed how important it was that they didn't limit their sightseeing to the top tourist spots, but instead explored the little mom and pop shops and factories scattered throughout the region.
Miller described how "It's really not just aesthetic inspiration. It's behind the scenes. Let's go see how the noodles are made. Let's see how everything comes together." They drew inspiration from not only the environment but also the culture of the people, going to several ramen noodle stands to experience the cuisine first hand. He emphasized how the food inspired the space.
In later projects, they continued to use this individualistic method. They also detailed the time they were hired to produce a dining area for a restaurant in Hong Kong; and how they placed a premium focus on how the design should reflect Hong Kong as its own region and not just a basic representation of China as a whole. They accomplished this by taking note of the intense variety of colors found throughout the local architecture. Winter and Miller also partnered with local artists to cultivate a place that is as much the locals' as it is the designers'.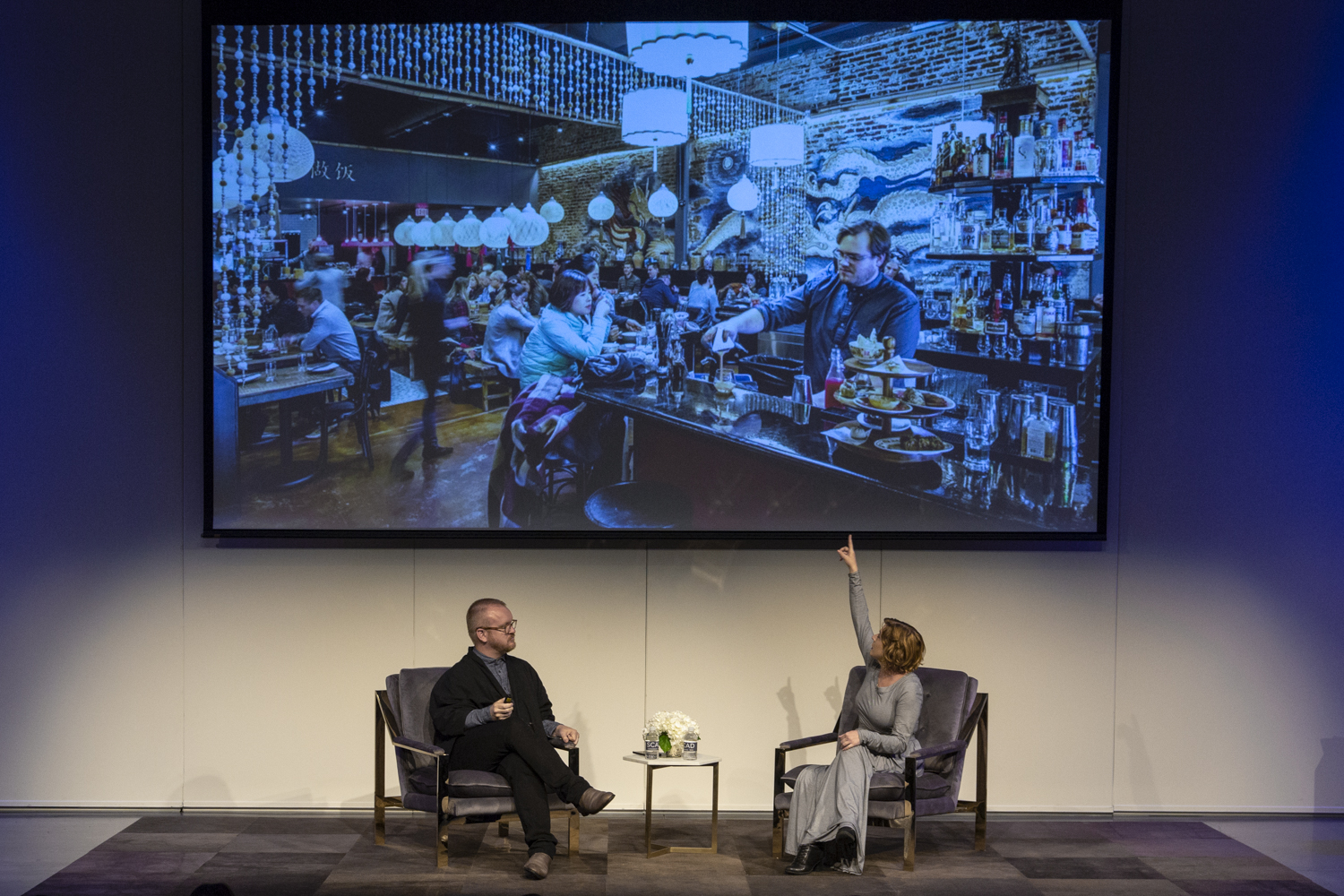 Near the end of the presentation, the floor was opened for questions, which SCAD students eagerly used to gain invaluable knowledge from these two successful industry professionals. One audience member inquired what was on everyone's mind: what's next for Edit Lab? Taking into account their extensive portfolio of designing spaces for bars and restaurants, their first move into new territory came when developers of a new apartment building, called the Apollo, called to ask for Edit Lab's authentic and individualistic touch. Once other developers saw the success of this project, they were falling over themselves in pursuit of that same unique, progressive approach. So, Edit Lab plans to expand their expertise and move into larger projects such as office buildings, gyms, and multifamily living spaces. Overall, Miller and Winter encouraged the audience to be inspired by things outside of their discipline and allow the social, cultural, and environmental aspects that surround a space influence and impact the design.
Written by Ka'Dia Dhatnubia
Photos by Lucy Hewitt