There was a time in fashion where the avant-garde was a spectacle to showcase interpretations of culture, film, history, personal experiences and more in the most extravagant manner. Pioneers like Alexander McQueen, both at Givenchy and his eponymous label, and John Galliano during his time at Dior were at the forefront of their generation of designers to create what was seen as 'art.' Balancing fundamental technical aspects of design and referencing other mediums of art, such as McQueen being inspired by paintings of the Rococo and Romantic eras for Spring 2007, the two are prime examples of unifying knowledge, creativity and craftsmanship.   
As appreciation for these productions and elaborate pieces began to dwindle after the death of McQueen in 2010, followed by Galliano's suspension as Creative Director at Dior in 2011, the ready-to-wear industry boomed and consumerism began to overshadow creativity and intricate technicality. Wearability was what customers wanted, and that's what we got with fashion's succeeding talent.
Now, there is a new generation of fashion artisans who have emerged, as well as emerging talent, who attempted — some succeeding and some failing— to find the equilibrium between commercialism, editorial and creative intellectuality.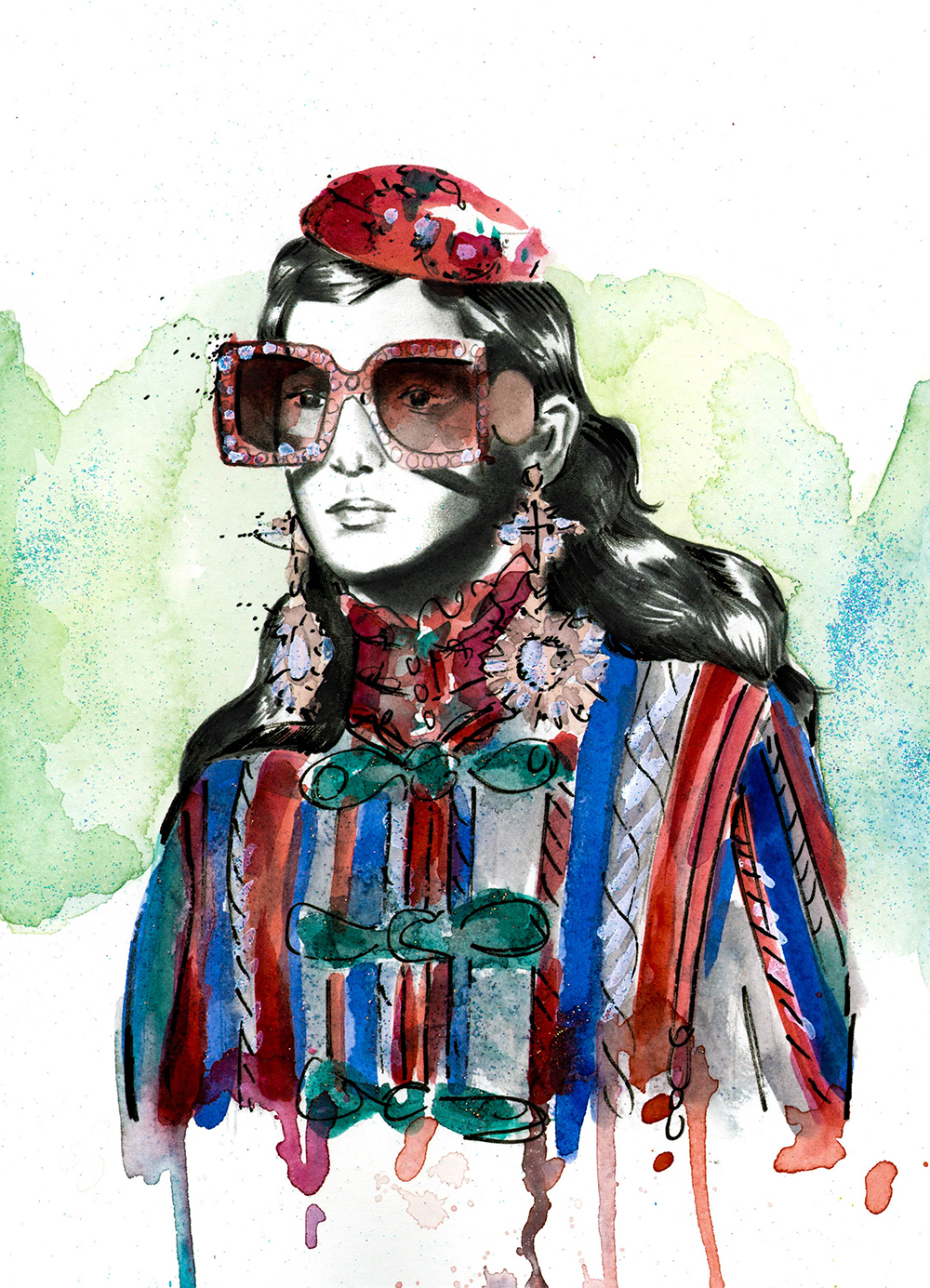 Alessandro Michele's appointment to creative head of Gucci is arguably one of the most important transitional periods fashion has faced of the millennial age. As one of the leaders of this balancing act, Michele's interest in Renaissance art — intellectual — and his affinity for pattern-clashing and vibrant colors makes Gucci's new maximalist approach desirable.
For Gucci's Spring 2016 Menswear collection, Michele was compelled to interpret the idea of travel telling Vogue, "With a book, you can travel. If I change the tapestry of my chair, I sit and I travel." Referencing British armory and his usual Renaissance angle, he was able to travel in 69 looks. For Spring 2017, Michele furthered the idea of travel by merging references to Chinese culture through dragon-motifs and platforms reminiscent of the '70s.
As opposed to an iconic house like Gucci, Jack McCollough and Lazaro Hernandez of Proenza Schouler have established their brand as a new-age, youth culture-influenced label finding the intersection between contemporary art and design. Since 2002, the duo has delivered collections based on personal experiences: Spring 2016 was inspired by Hernandez's Spanish heritage, while Spring 2017 was based off the atelier's they visited in Paris. The juxtaposition of juvenescence and maturity that the two perfected is magnetic like the earrings from their recent show.
For a less new, yet inarguably iconic brand that understands conceptual intellectualism is none other than the reigning queen Miuccia Prada. Prada Spring 2017 Menswear merged the athleisure trend with functionality and styled with equipped backpacks pegged with water bottles and more—it was a powerful show for survival referring to what some understood as a political reference of the migrant epidemic.
However, a twist of inspiration occurred in Prada's Spring 2017 womenswear collection, "Instead of exploring the history of women." Prada continues to tell Vogue, "I decided to take care of now, the present, and trying to find elegance." Despite it's signature historic correlations and maximalist styling, this season's posture and styling was highly academic. Clutches and bags held in the way a secretary would carry legal paperwork, tailored suit jackets with printed vests clashing with collared shirts and cardigans—this collection was created for the woman getting her Masters.
Each of these labels are cross-pollinating commercial wearability, analytical research of what's occurring and interesting in contemporary society and conceptual interpretations leading to a unique, individualized collection. That is, after all, what fashion is about.
Written by Anthony O'Baner
Illustrations by Stephen Street