Personality and painting. What do these words have in common besides starting with the letter "p"? Maybe the start of an up and coming business created by one of SCAD's newest members, Alyssa Rosenberg.
Alyssa Hope Denim launched winter quarter of 2018 and brought fun painted stripes, faces, and the classic "sprinkles" to vintage denim at House of Strut on W. 41st Street. Alyssa, a fashion marketing and management major, had been painting her own jeans, receiving compliments around campus, when it occurred to her she could turn a fun hobby into a little extra money.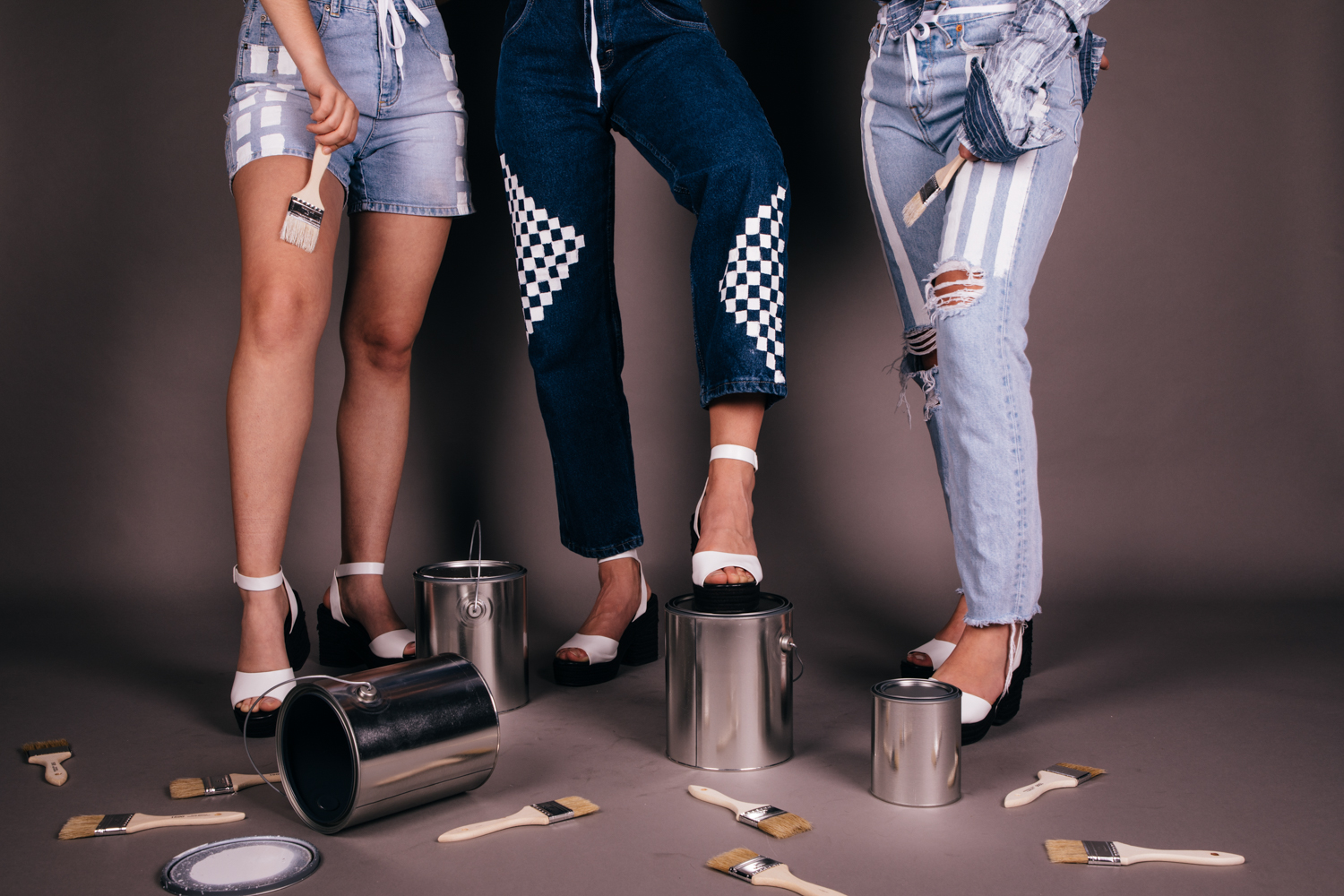 She strives to paint about 2 garments a week to take to House of Strut where her boss happily displays the vintage denim for sale. Not only does Alyssa paint jeans, but she also paints jackets, shorts, and skirts, all varying in color and print, all based on what customers are looking for. Although she sells vintage specific denim at House of Strut, the sophomore will paint anything made from the sturdy, but useful, material.
Alyssa, who is always on the move and seeking new adventures, is already hoping to expand to embroidery, even with her hectic schedule at school and plans for Hong Kong this school year. Be sure to check her out on Instagram and follow this artist's story @alyssahopedenim!
Alyssa Rosenberg on set with her designs.
Written and directed by Alexis Hubbard
Styling by Alyssa Rosenberg
Photography by Allison Smith
Makeup by Emilie Haupt