Gucci launched a new Instagram account (@guccibeauty) and with its unique take on a beauty account, it has definitely turned some virtual heads. Instead of the eyeshadow here, swatch there, and a couple editorial photos mixed in for some pizzazz, Gucci went old school. We're talking first century AD old school. Paintings such as "Portrait of a Young Woman in Red" (90-120 AD), "Portrait of a Woman" (1600) and "Woman Shaving Her Nape" (1897) are just a few of the paintings Gucci chose to showcase centuries of evolution in beauty.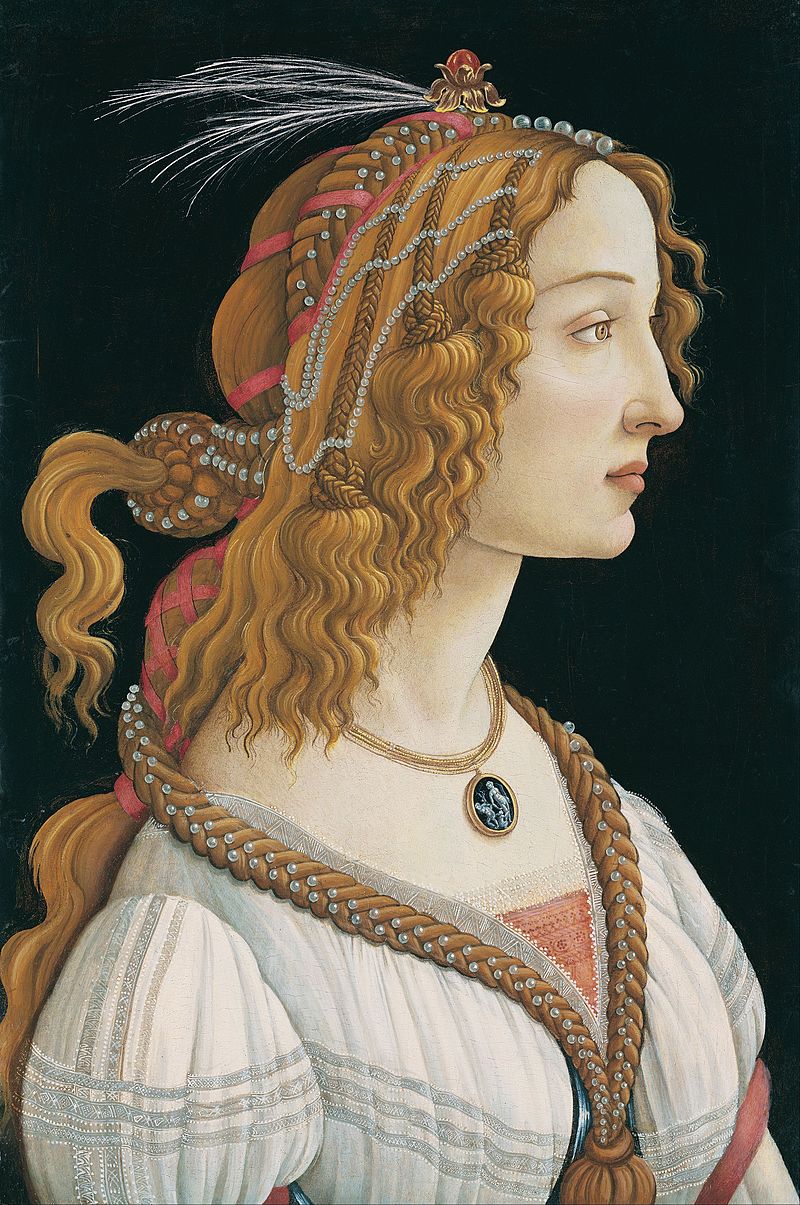 Each portrait manages to capture a moment in time and express a clear idea of what society was like at that moment. Everything from body placement, the direction of the gaze, the clothes, even the color of rouge that paints the model's lips tell a story about a time, so fleeting, but also permanently encapsulated by a myriad of brush strokes. A story emulates from each image, and it doesn't take an art historian to decipher, but instead, just a good look at the details.
The most telling details lie within the shade of the cheeks, the pigment of the face and the darkness of the eyes. Beauty paints a timeline through history, drawing from societal constructs and the ever-evolving subversion of these constructs. Times of war and glory can be seen through makeup. Virtue versus sin was determined by makeup and social class created rules of right and wrong.
Through the portraits we see how beauty and its rules move across different cultures. We see beauty cross genders and jump over geological gaps. It's an art form that makes leaps few others have the prowess to do, and it has done so and will continue to do so for ages.
Paintings used as inspiration for Gucci's new beauty Instagram, found on @guccibeauty
Gucci decided to continue aiding beauty in its journey by relaunching their beauty line. The original release was launched in 2014 by Gucci's creative director at the time, Frida Giannini and makeup artist, Pat McGrath. The inspiration for the line came from almost 100 years of Gucci clothing, and utilized fabric swatches from old lines to set the color palette for the extensive collection. The collection barely changed over the following four years and quickly became stale in comparison to the growth and evolution of other beauty brands.
A lot has changed since 2014 and the rumor of a possible new beauty line is bringing excitement and intrigue to many. Gucci's current creative director Alessandro Michele has made massive changes to the brand in regards to clothing, accessories, and even fragrance but the one realm left untouched by his brilliance is cosmetics. Could his fresh vision be just what Gucci needs to take the beauty world by storm? Fingers crossed!
Written by Hana Lorne
Images found via Google and Instagram