The 2019 SCAD Atlanta Runway Show exhibits 40 diverse collections from the next generation of ambitious, upcoming designers. Undoubtedly, the incredible pieces left the audience floored through the application of flawless technique, distinct concept and chilling presence.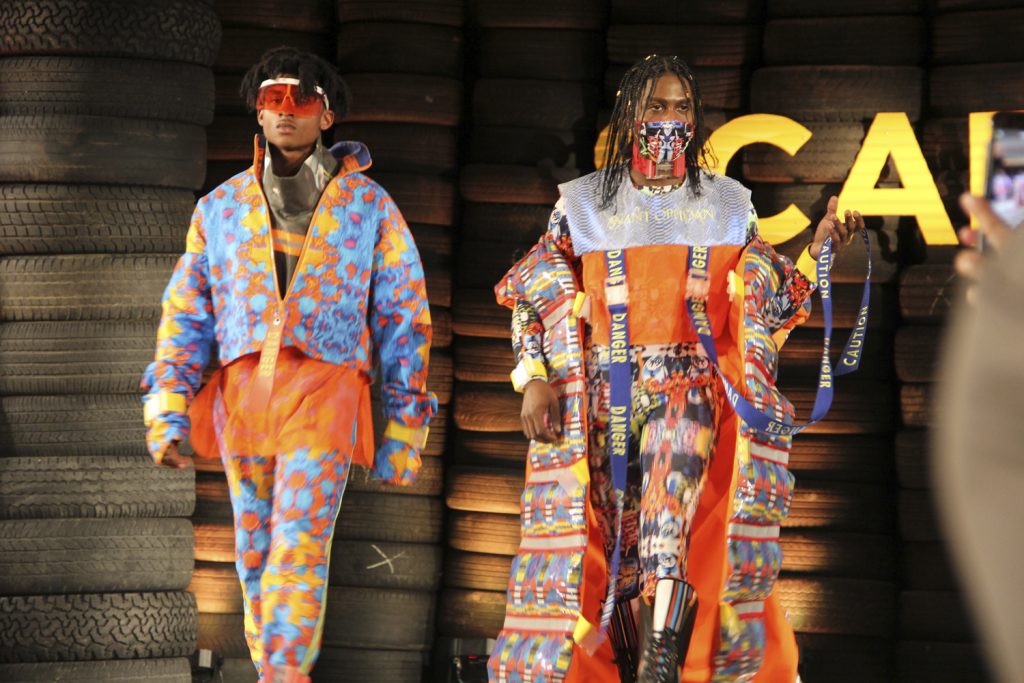 Located in the southernmost level of the campus parking garage, decorative tires, decaled Volkswagen Beetles and a race stripe runway cast the emblem of this season's senior show. Upbeat music echoed through the venue as strobe lights and camera flashes catch the reflection of the pieces' luminescent elements.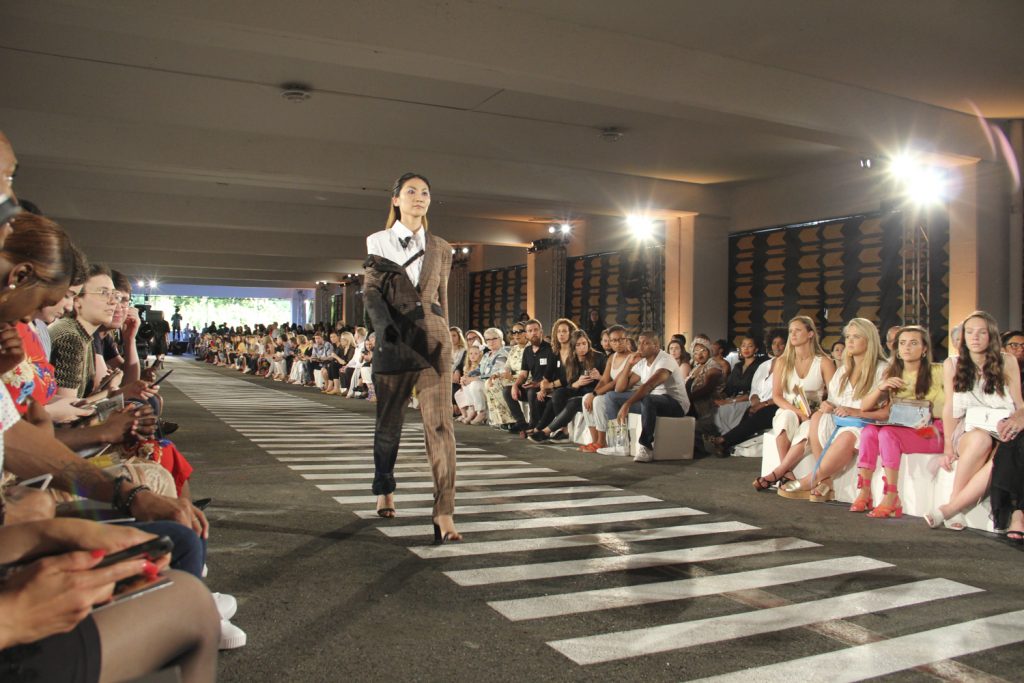 It's clear each designer has significant knowledge of constructive application, as well as a keen understanding of 2019's spring trends currently taking the fashion industry by storm. Oversized blazers, loose fit trousers and belted jumpsuits are stylistically complemented by the hair, makeup and accessory application. Tulle, fur and silk, all seamlessly tailored, usher excitement through innovative utilization of garment shape and color. Neons and vibrant primaries were exceptionally eye-catching— a challenging element bravely incorporated in fine taste by several designers on the runway. Garments by Katelyn Zhang and Linden Grace Colby showcased marbled, abstract prints in the form of gowns and streetwear while sequined embroidery by Shruti Sudha and Alaina Colleen emitted an elegant aura of dancing light.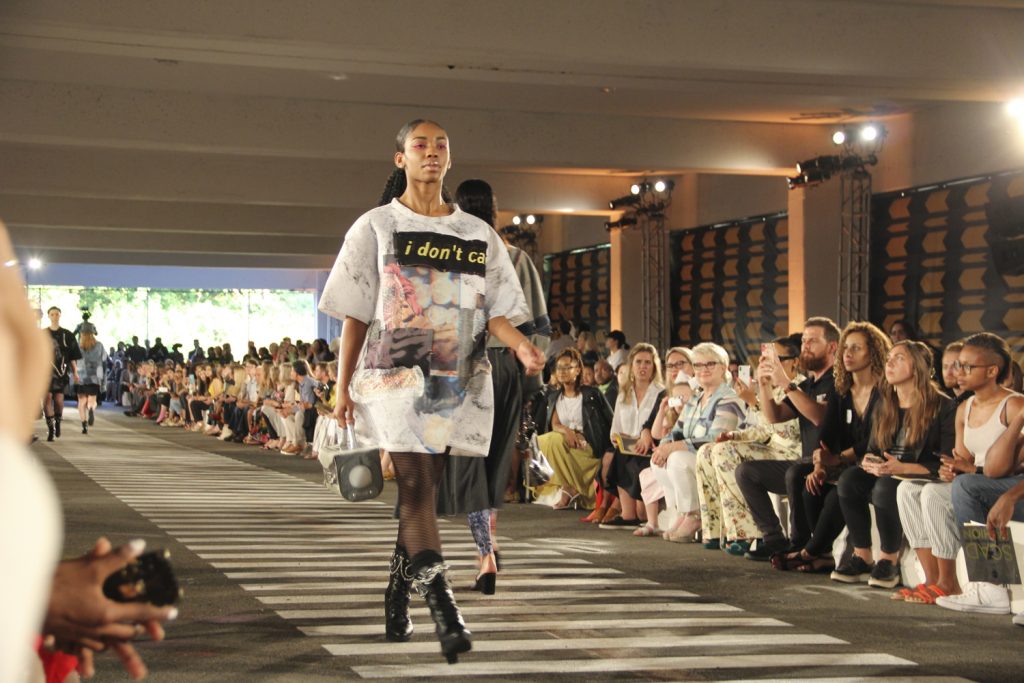 The show closed with an astounding finale, leaving the audience with a rush of chills and gasps. The lights dimmed, the music slowed and the model appeared, clothed in a white plunging bodysuit. A veiled white sunhat crossed effortlessly over her complexion as a 20-foot train descended behind. It was exactly the dramatic moment needed to finish an inspiring show.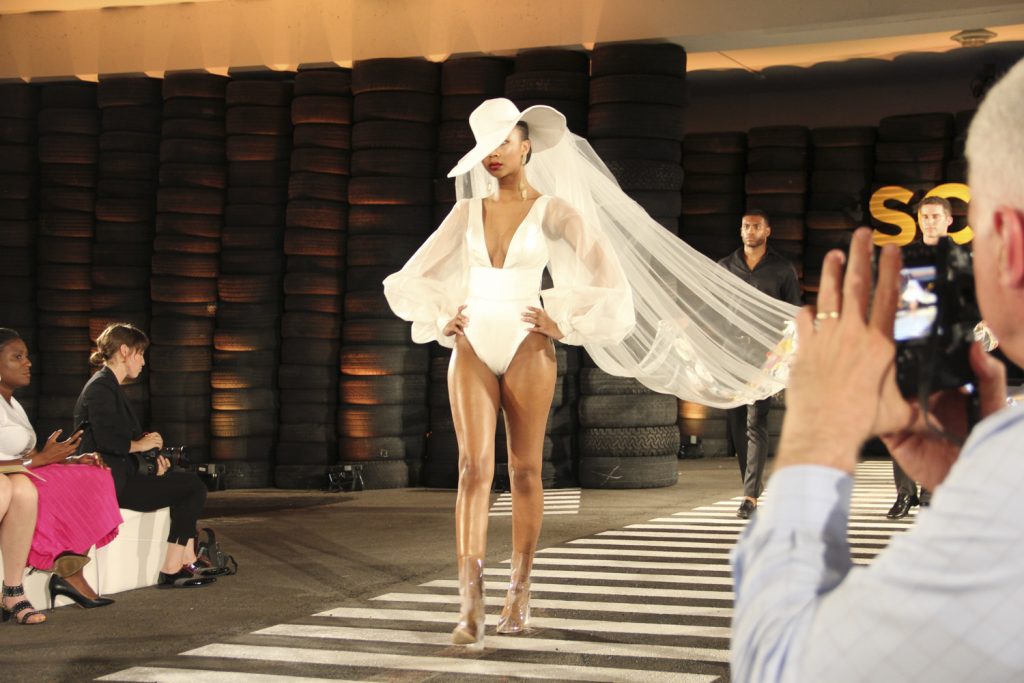 Following the conclusion of the show, the venue buzzed with photographs, hugs and a sigh of relief from the mingling designers. It's evident that this season's new wave of talent is pushing boundaries and re-working the core of the fashion industry. Through the power of refined distinction, these 40 SCAD-based dreamers have provided a peek into the future; and it appears more invigorating than ever.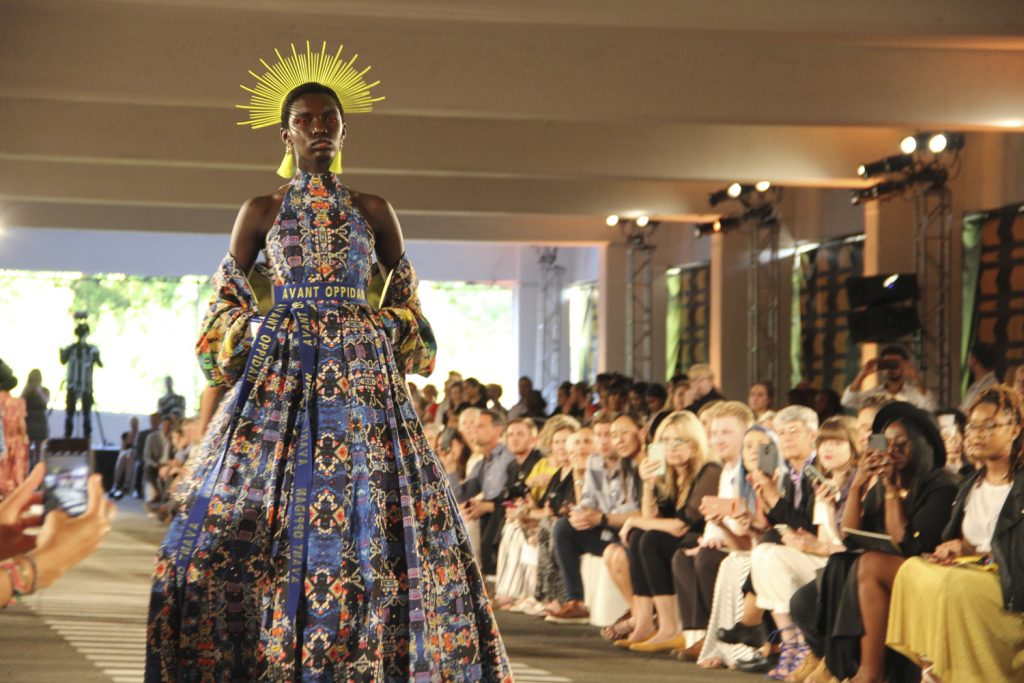 Written by Anna Vescovi
Photography by Ka'Dia Dhatnubia