If you've seen a person strutting to class in leather pants ready for a rave, it's probably Ryan Wolf.
As a freshman fashion design major at the SCAD, Ryan is known for their goth club kid style and second persona, Amerys the Empress (the coolest drag name in my opinion).
You would think Ryan listens to Sonic Youth and other punk classics when you see their black platforms, but their dark style ironically contrasts their bubbly personality and love for '90s R&B girl groups. Among Ryan's style icons are Grace Jones, Prince and our mutual crush Duckie Dale from Pretty in Pink.
Growing up in an all-female household, Ryan was praised as the baby of the family. As a two-year-old, they were stealing their older sisters' Bratzs and twirling on top of the kitchen table. "Home was always a sanctuary," says Ryan about growing up surrounded by female energy. Pat, Ryan's mother, has always been supportive of them. "She would buy me Barbies and let me wear dresses." Being so in awe of femininity would eventually lead him down the road to a future in drag.
Interested in who Ryan was in middle school, I ask them what their style was like back then. Ryan describes their style as "Goodwill grandma but punk." They were very experimental and didn't care what the rest of their small hometown of Milledgeville had to say.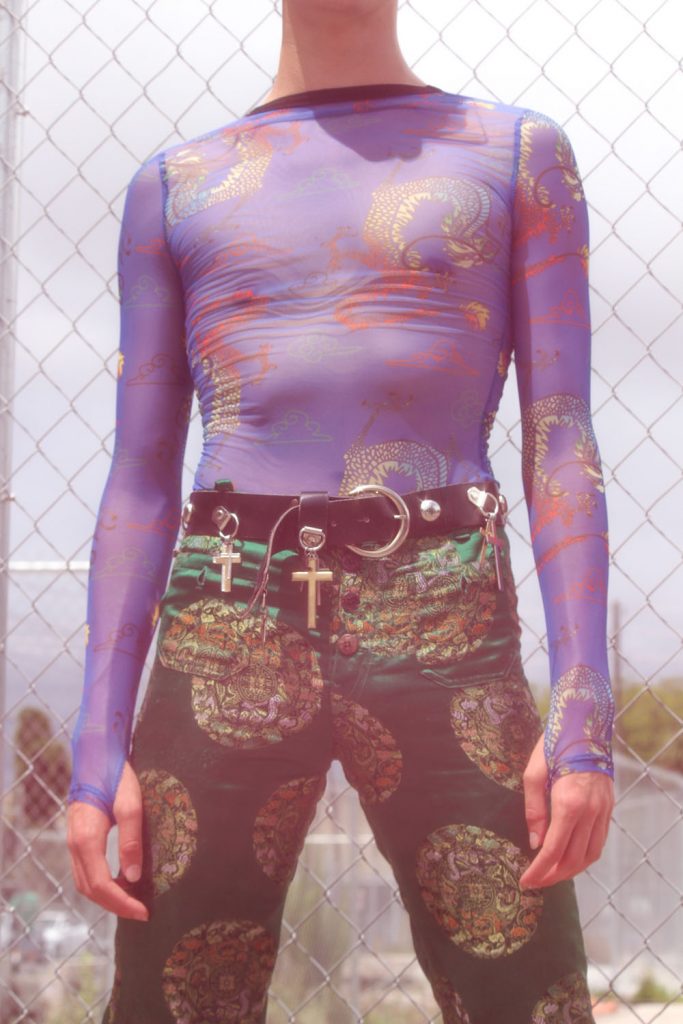 "I was 17 when I first performed in full drag on New Years Day. I was reborn and found my drag name that day,"
Ryan refers, of course, to Amerys the Empress. When I ask who she is, they describe her as an ancient Egyptian mythical goddess reincarnated into a '90s rap star. "Her style of makeup is definitely inspired by my love for the Bratz dolls I played with."
Their venture into the drag scene began in a college atmosphere in Atlanta. Their first public performance was the best because Ryan felt, as they describe it, like a butterfly coming out of a cocoon.
"Drag intersects beautifully with my life because I love expressing the harmony between femininity and masculinity." Ryan brings the concept of blending masculinity and femininity into their passion for dance. While, in Savannah, Ryan has not had the time yet to practice drag, they have more time to dance. "I've been dancing since I could remember. I was obsessed with the Barbie version of The Nutcracker." (The superior Barbie movie, obviously).
Other hobbies Ryan has is selling and making crochet bras and creating exaggerated fashion illustrations.
This year, Ryan says they've been slowly incorporating color back into their wardrobe, but still loves an all-black look. Ryan doesn't necessarily have any trends they follow but loves finding interesting pieces to add to their wardrobe. "One of my favorite tops is a denim crop top cut off from overalls."
I ask Ryan if he could be a piece of clothing or an accessory, what would they be? Without hesitation, they would be fingerless gloves. No questions asked.
Ending with words of advice, Ryan suggests not dressing to be visually appealing but to get inspiration from your favorite things, whether it's pop culture or even a Bratz doll.
Photo by Daniela Guevara
Creative Direction by Daniela Guevara and Ryan Wolf