At some point or another you've probably sat in front of a mirror and tried to throw half your hair up into a bun on the top of your head. You might have then stared at it for a second or two, either gave yourself a nod of approval, or quickly took it down shuddering at the thought of it being "too hipster," or looking like an idiot. Guys, you might have sat in front of the mirror contemplating the length of your hair while thinking, "to attempt the man bun, or to give in and cut it?" Buns of all sorts on both genders have flooded SCAD's student body. There's no denying that messy buns, man buns and the recently added, "fun bun"  have been loyally adopted as a essential hairstyle beginning back in fall quarter.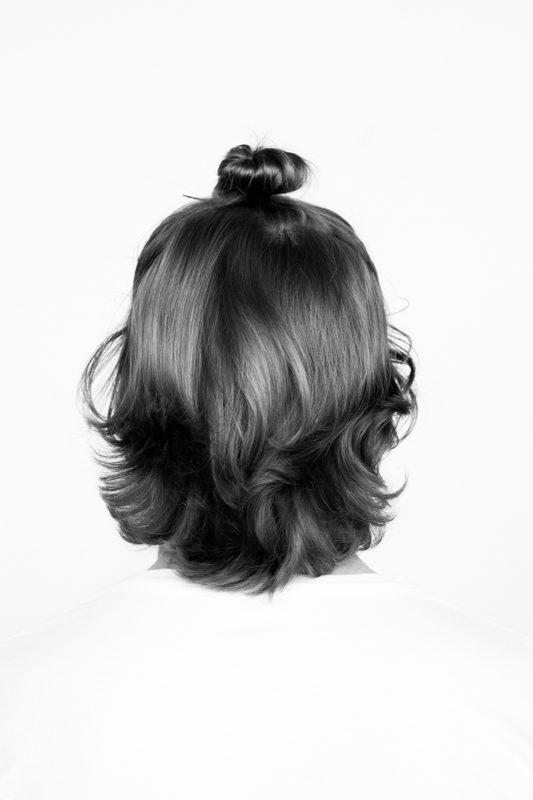 To properly illustrate this lovely trend, I gathered a few people who rock the buns on a daily basis. As you can see some of them have their hair all the way up while others have it halfway up. The best part about these looks is that it's 100% unisex. Students like Craig, a freshman industrial design major, who are in the process of growing out their hair into a man bun can be thankful for the go-to "funbun" style. It eliminates the awkward mid length phase that requires you to wear a hat every single day until you can finally pull all of your hair up. The "fun bun" is a new concept that became the norm for every student in any environment, guy or girl, formal or relaxed.
So why do we love our buns?
If it isn't already clear why these hairstyles are great, please allow me to elaborate further. Buns are unisex. Unisex hair has been long forgotten since the 60s when long flowing hippy locks were all the rage. Recently the long hair fad has emerged again in a modern, (somewhat refined) way. Guys grow their hair out to slick it back or put it up, and girls continue to rely on the faithful messy bun for any occasion. The recently discovered "fun bun" can adapt to any gender while still looking masculine or feminine. Versatility between the sexes automatically indicates the success of the trend. SCAD kids have clearly taken a liking to this newfound, easy, trend; always remember to keep your buns up high my friends.
These are only a few of our favorite buns, but the staff would love to see yours too! Tag @scadmanor with a pic of your bun and #ManorStyle and #funbun; you may see yourself appear on our Instagram feed!
Written by Ashley Romasko