With the SCAD Fashion Show around the corner, we took it upon ourselves to interview some of the up and coming student designers that will hopefully be featured in the show.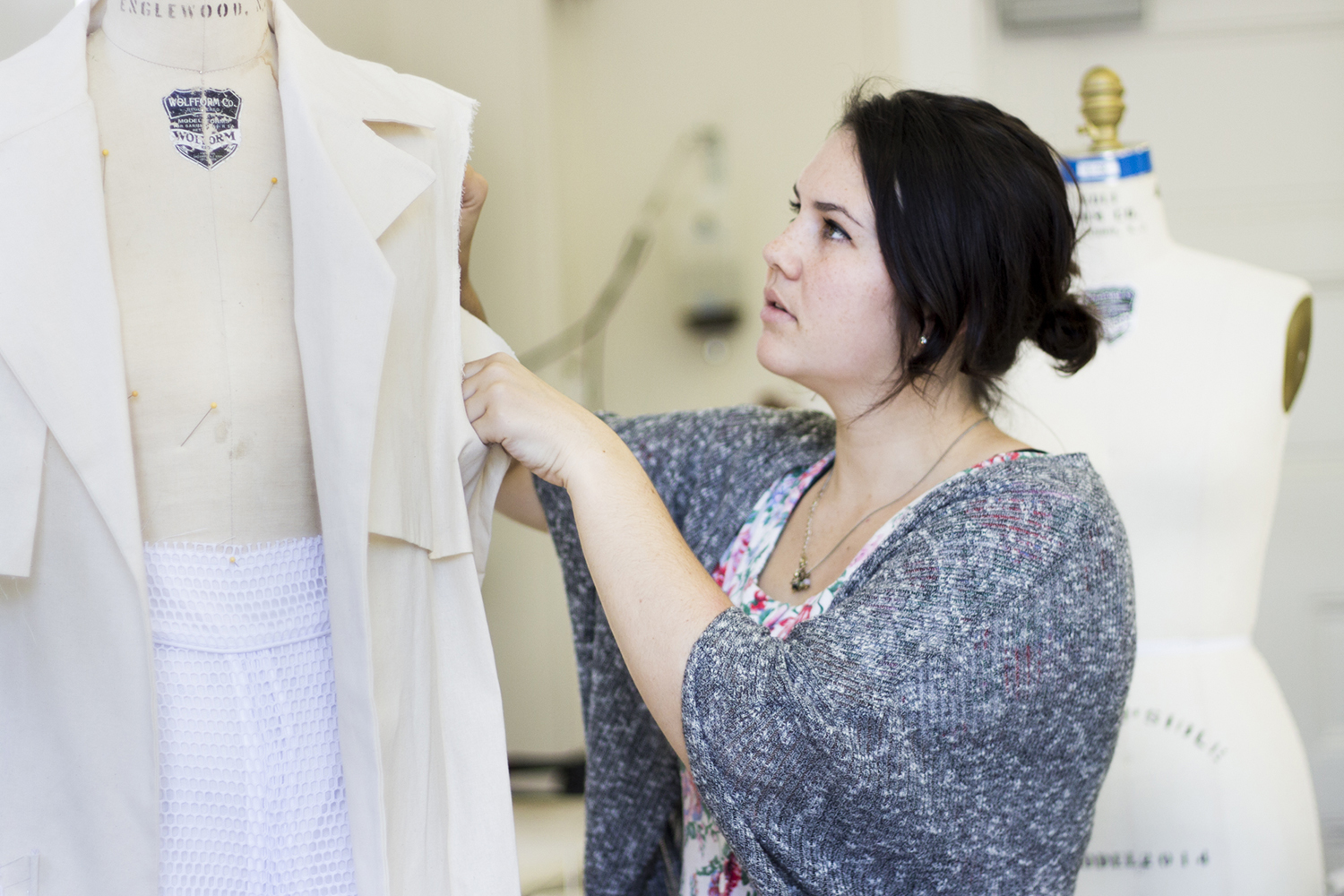 Our first target was Alex Tyson. Born and raised in Maryland, she now has a clear visual standpoint as to where her collection is heading and what she would like to achieve in the near future.
The Manor (M): How did you get into fashion?
TYSON: When I was 10 I decided I wanted to be a fashion designer so I wore this huge fur scarf and that was the day I decided I wanted to do it. I revisited the idea later on in high school and my initials spell ART! So that was a sign as well.
M: What would be a turning point/revelation in your career?
TYSON: Almost every year I have a new revelation on what it means to be a fashion designer and a fashion student. Every year is a new idea of life; this year has brought me so much light to what I want to do and becoming who I am. I feel like SCAD pushes you to be open to everything and then on your senior year they let you focus on what you want to do. It was at that point that I really found out what my aesthetic was and what I would like to do this year.
M: Where do you get your inspiration for said aesthetic?
TYSON: I always got my inspiration from architecture; it is my "go to" place for shapes. Recently I have been super inspired by sportswear, so that has taken over my aesthetic right now and combining ready to wear with sportswear.
M: What would be a snapshot of your collection?
TYSON: Vintage, tennis wear with a combination of evening wear. I started with a blank slate and I let my process book take over which is what I love to do, it is my favorite part of the process.
Written by Maria Zapata
Photography by Joselyn Dontfraid