The opening notes of the track are hollow and luxurious. An eastern imperial palace meets a trap club. The title is appropriate, "Jade Janus," and it sounds rich green and stone cold. Each track from Art History, Thomas Hickman's new release under the nom de plume of YYVVESS, is titled similarly with a strictly analytical tone.

"Online music is a media where an artist has the freedom to explore complete anonymity," Thomas explains.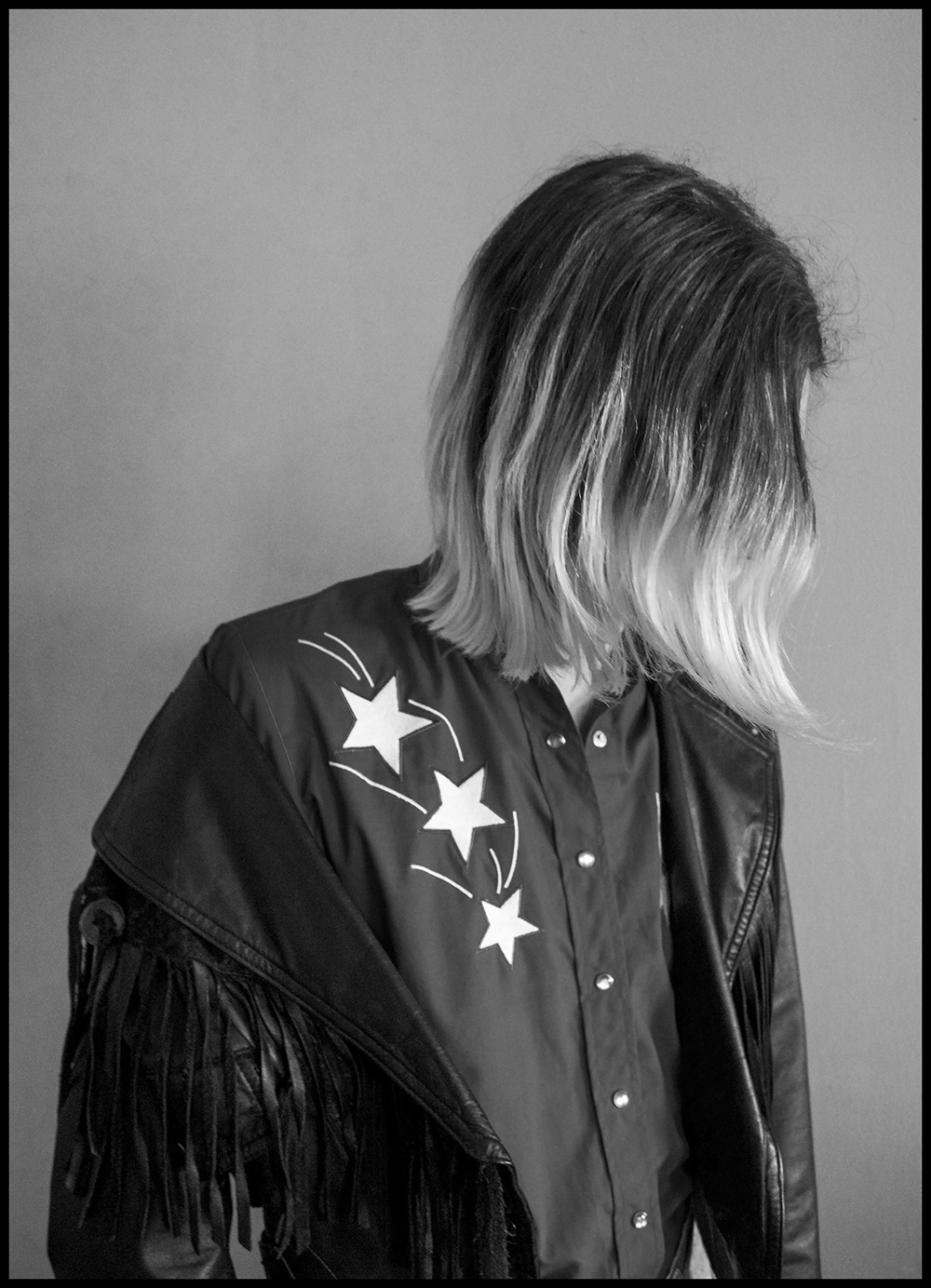 The tracks are titled to draw comparisons between current internet wave music and ancient pieces of art, which were often anonymous and named at face value. It wasn't about notoriety. A beautifully sculpted vase by an artisan wouldn't receive a grandiose title, instead they were befitted with names like: "Terracotta Vase 2."
Thomas' musical influences are as eclectic as his style: from the meditational vocals of Enya to the cutting edge queer rapper Leif. Thomas's personal style can be jokingly described as grunge nouveau, or equestrian punk, but behind it is an emphasis on slow fashion. His wardrobe is compromised of thrift store finds like early 2000's Britney spears t-shirts and a great pair of acid-wash high-waisted jeans your dad would've killed for in the 80's. His style is wide-ranging and this conglomeration of ideas is a core ethic of both his style and music.
Thomas describes his music as plunderphonics. Plunderphonics is essentially sampling on steroids, creating a new piece of music by altering an already existing audio file into a kind of sound collage.
The connection between fashion and music is so important and extensive. Can you look at a shall without hearing the opening notes of Fleetwood Mac's "Rhiannon" in your head? Thomas knows the tight knit relationship between fashion and music. "Fashion is extremely important, more so than a lot of bands really realize, I think. It's another way you can elevate your music and concert experience; I mean look at established acts—they get that image is as important as the sound."
Written by Sam Anthony
Photography by Chloé Allyn