Dressing to express, dressing to conceal, dressing to empower– the women of now are dressing to do. Coco Chanel may have said that "a woman should be two things: classy and fabulous," but today's climate allows women to be so much more.
With obstacles thrown in every direction, women of all races and all genders are beginning to stand together to define a new wave of feminism. This generation recognizes the bra-burning, protesting feminists of the 60s and 70s but celebrates the breaking of those stereotypes. As history shows, fashion is a commentary on the times.
More now than ever, the rules of fashion as we know it are collapsing. Body positivity, gender inclusivity, the implosion of fast fashion– they're all movements that coincide with the push for equality. The world is becoming a place where people no longer have to ask permission to be individuals, which was evident at the second annual women's march on Savannah. The Manor had the privilege of attending the march to photograph and interview a few of the participants: all ages, genders, sexualities, and races. This is what fashion means to them.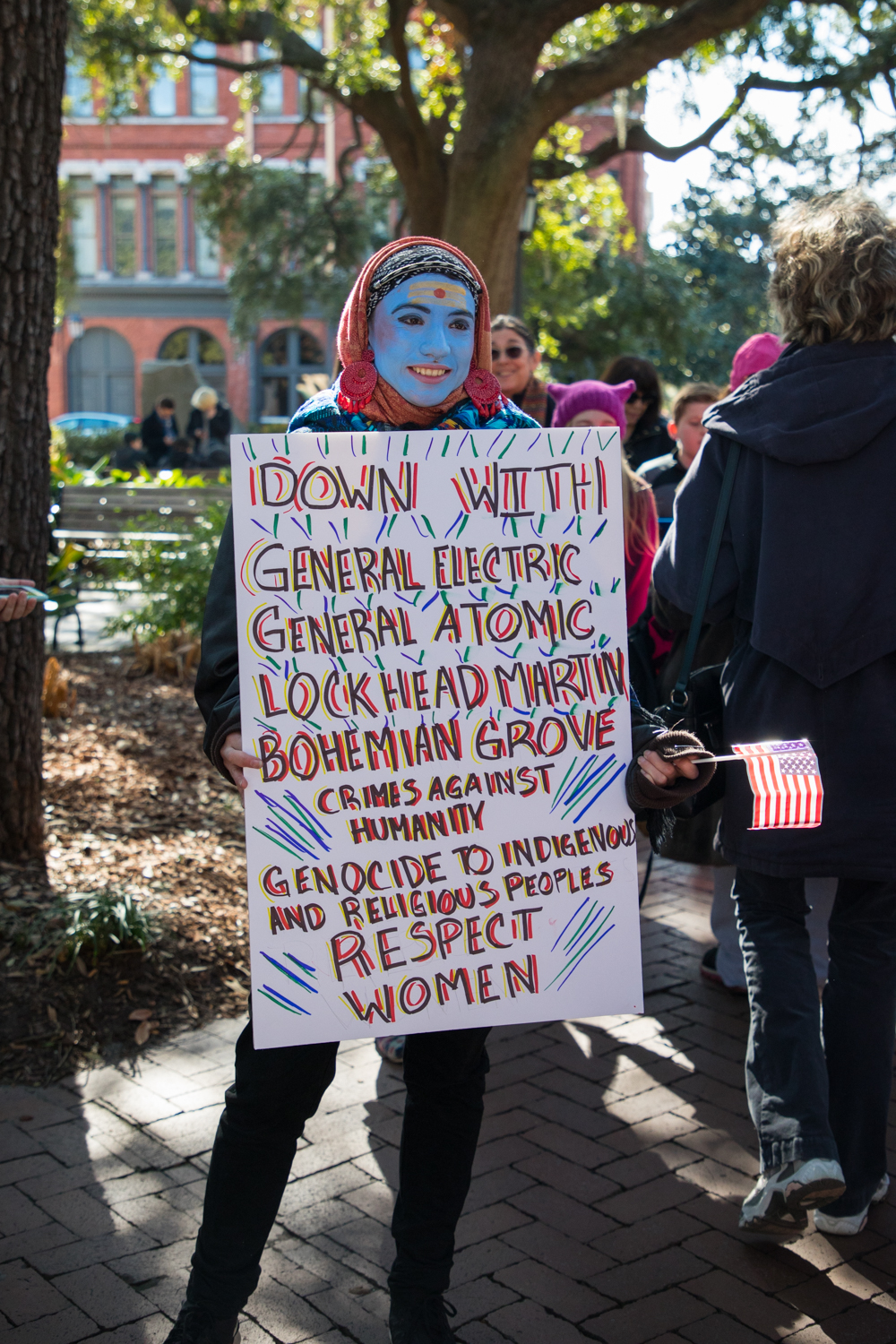 "I don't dress for fashion. I dress to express, and I dress to conceal"– blue woman, anonymous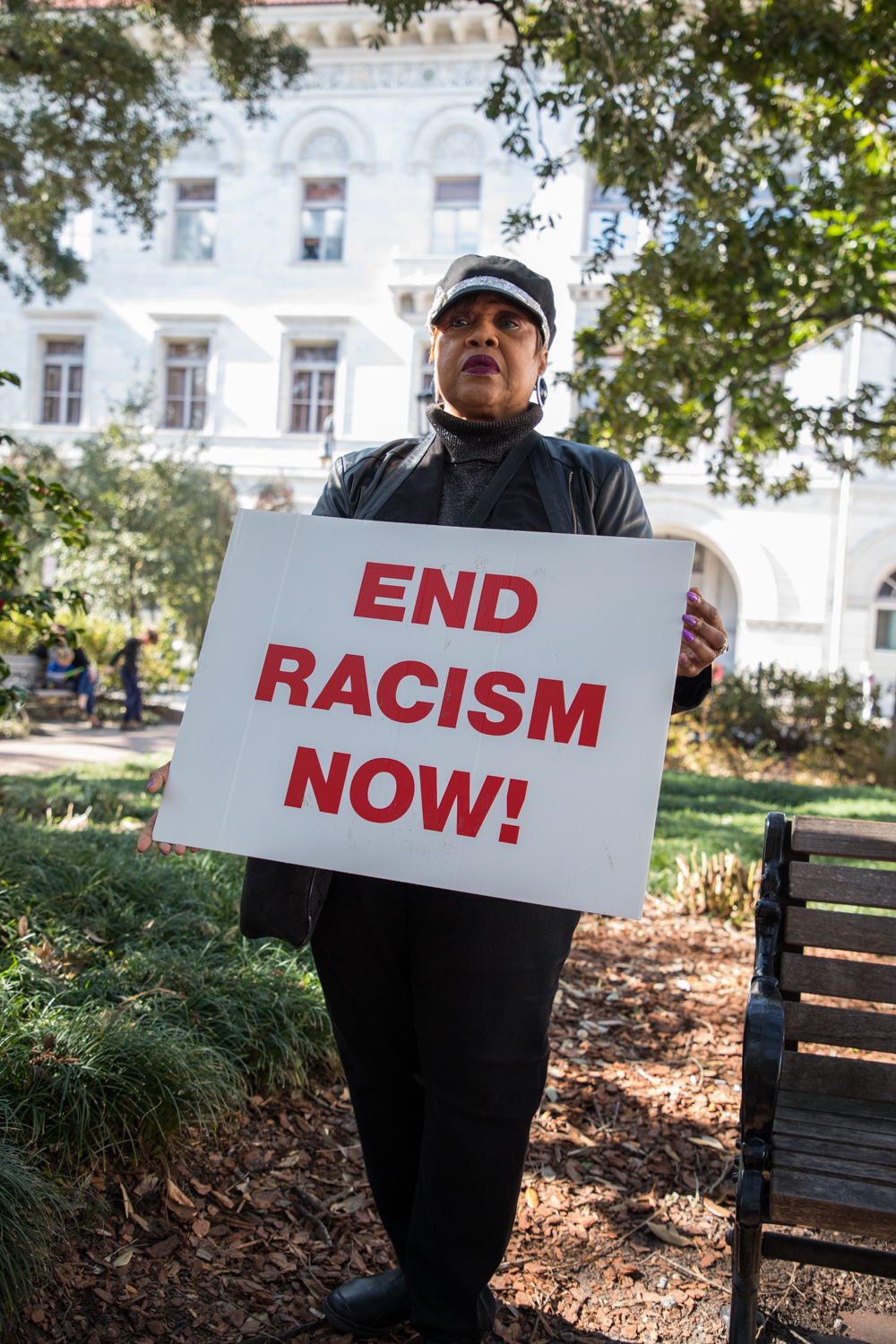 "I wore this, so I could be here to voice my concern for the women of Savannah, of Georgia, and of the entire nation. There is an environment of women rising, and this time is critical for us. We must stand up now." –Margo Scott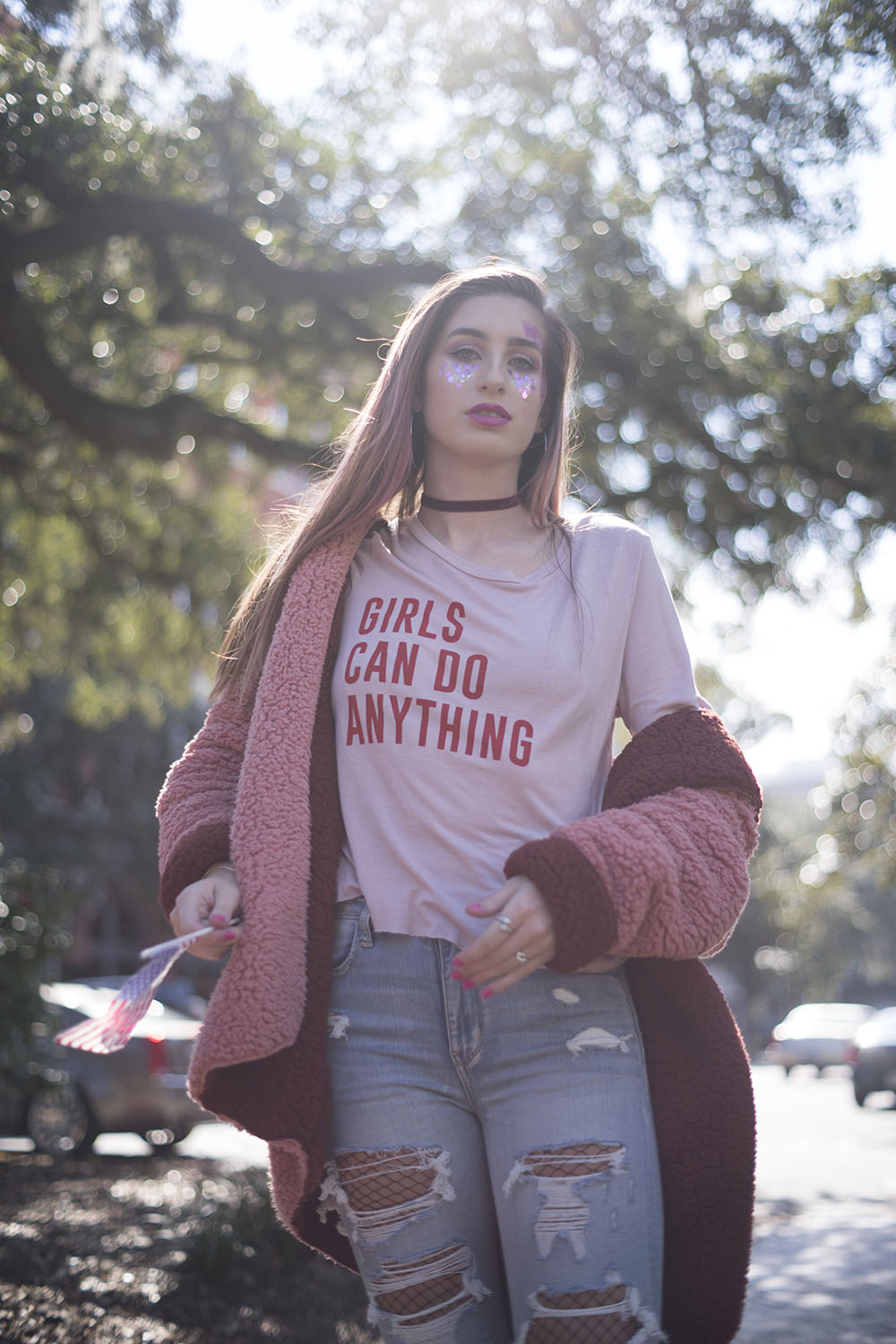 "My mom and I got matching shirts for the women's march last year. I'm wearing it today because it reminds me of what an amazing woman and role model she is." –Julia McCartney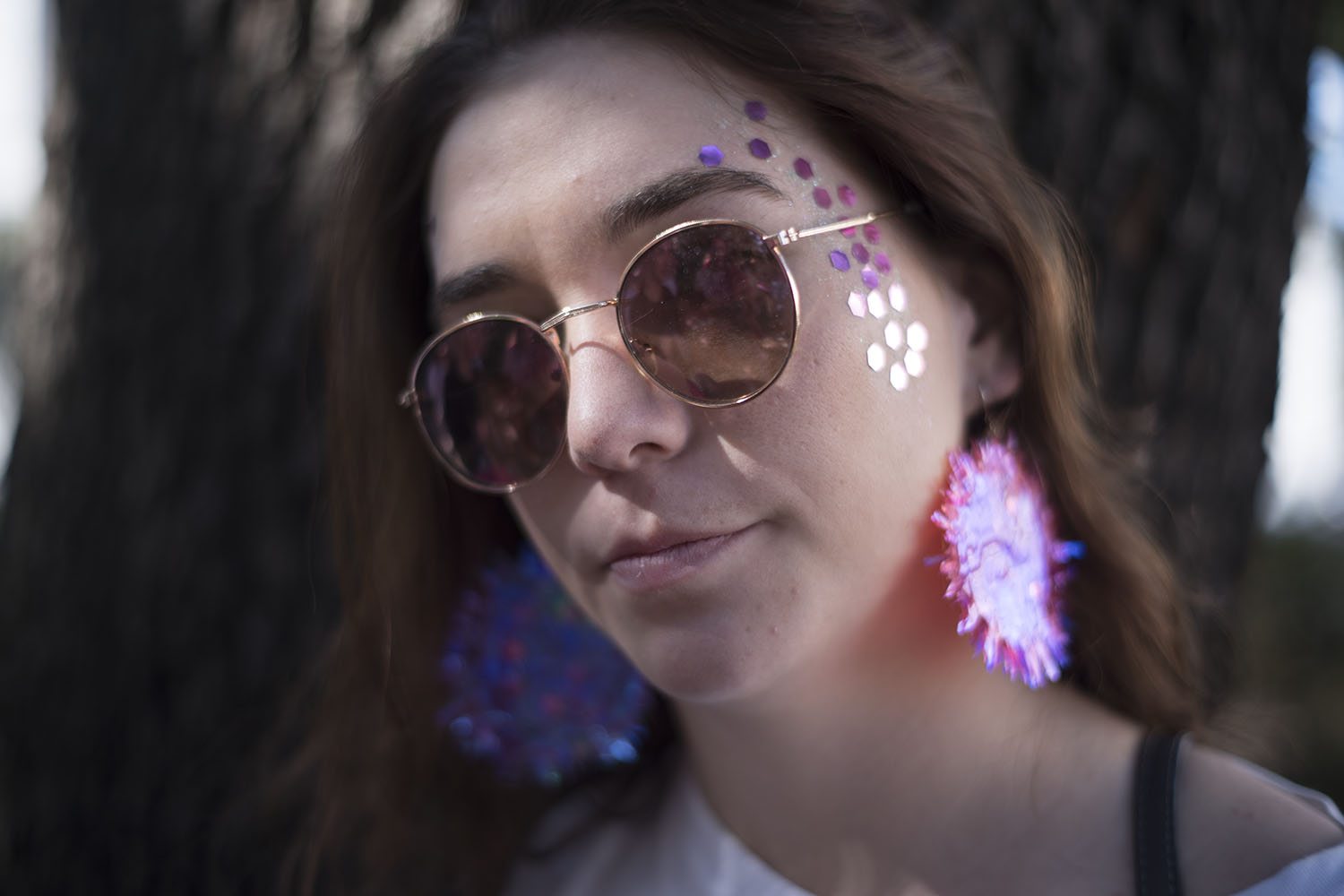 "This t-shirt is my favorite because it has embroidered flowers on the boobs, which [to me] shows that the woman's body is a beautiful thing that should be embraced without any sort of shame or judgement." -Abigail Feeney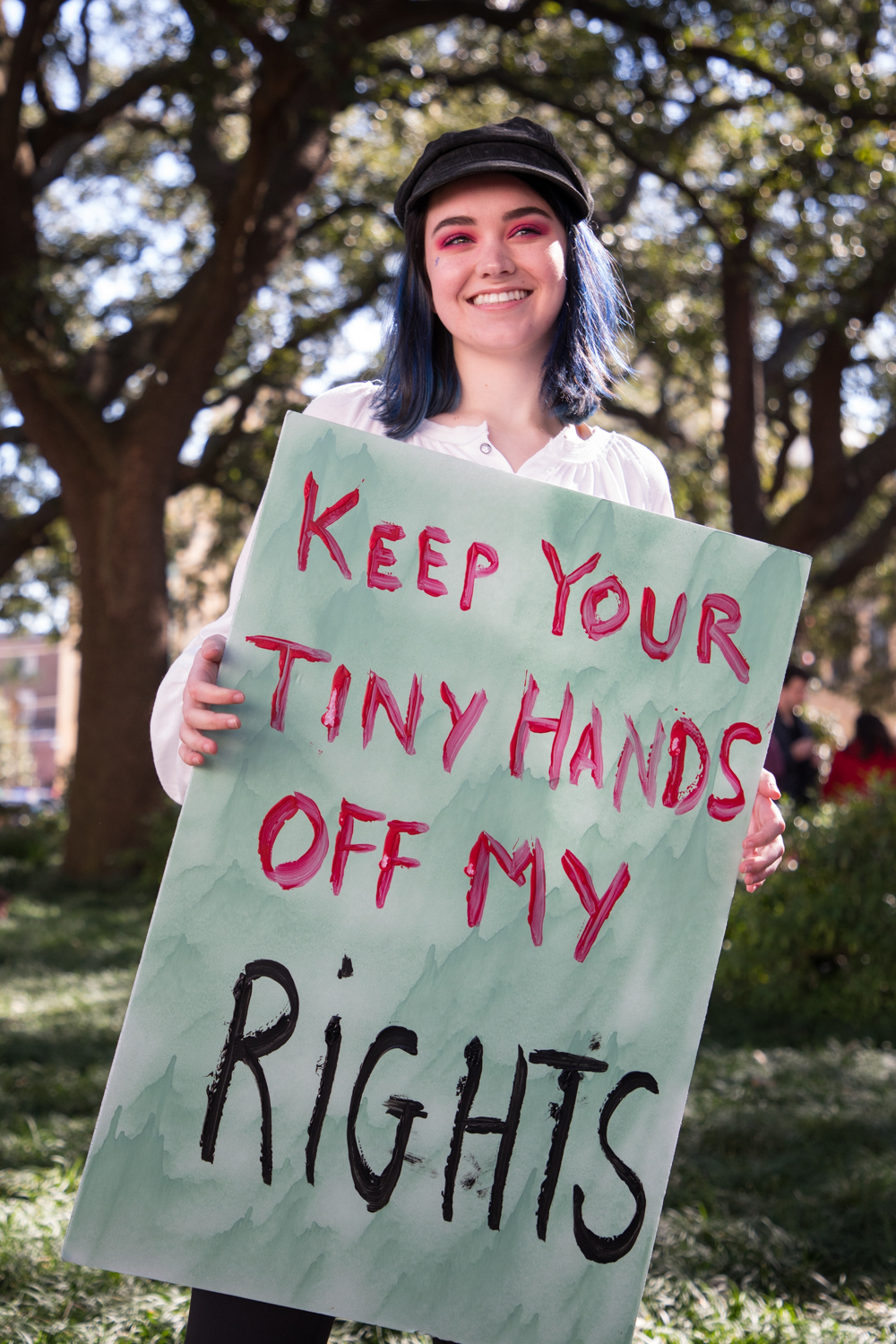 "Wearing bright makeup is therapeutic to me; it helps me with my self-esteem. Now, when people tell me I wear too much makeup, I just put on more."– Caroline Poole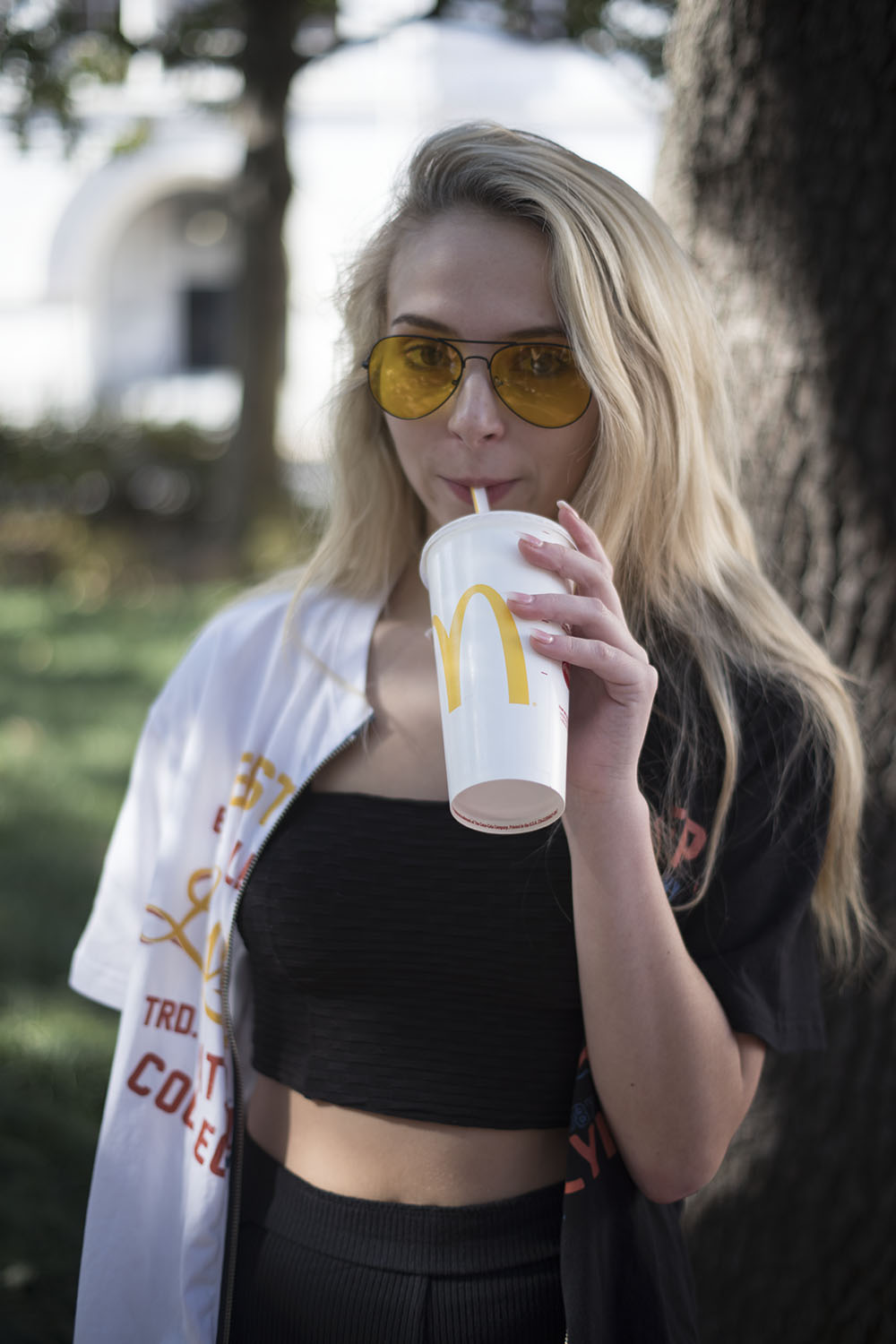 "I chose to wear this shirt by Revice Denim to support female business owners" — Janie White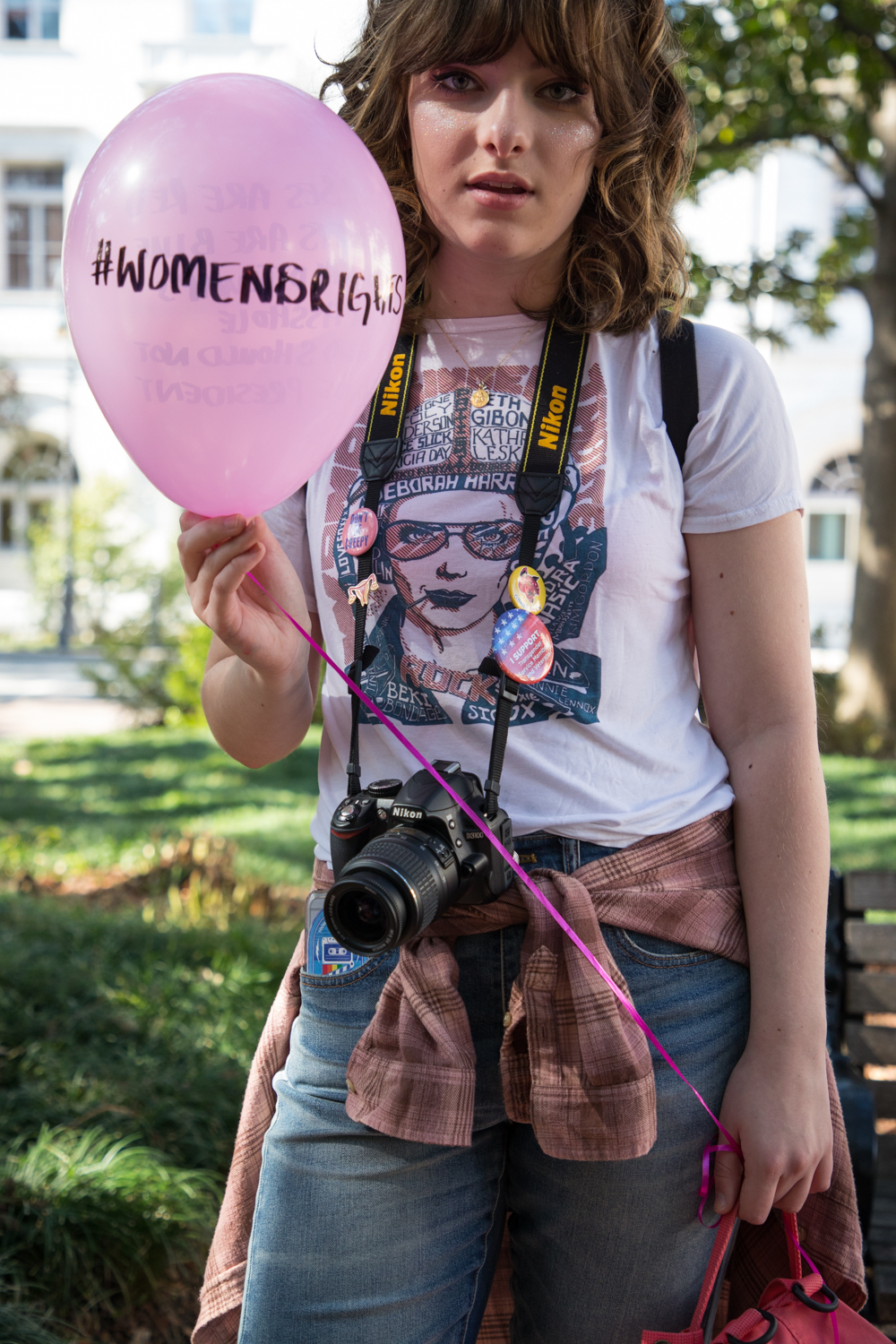 "This shirt supports women's representation in music…. To me, fashion is expression, it's protest, it's what you believe in" — Emily Glynn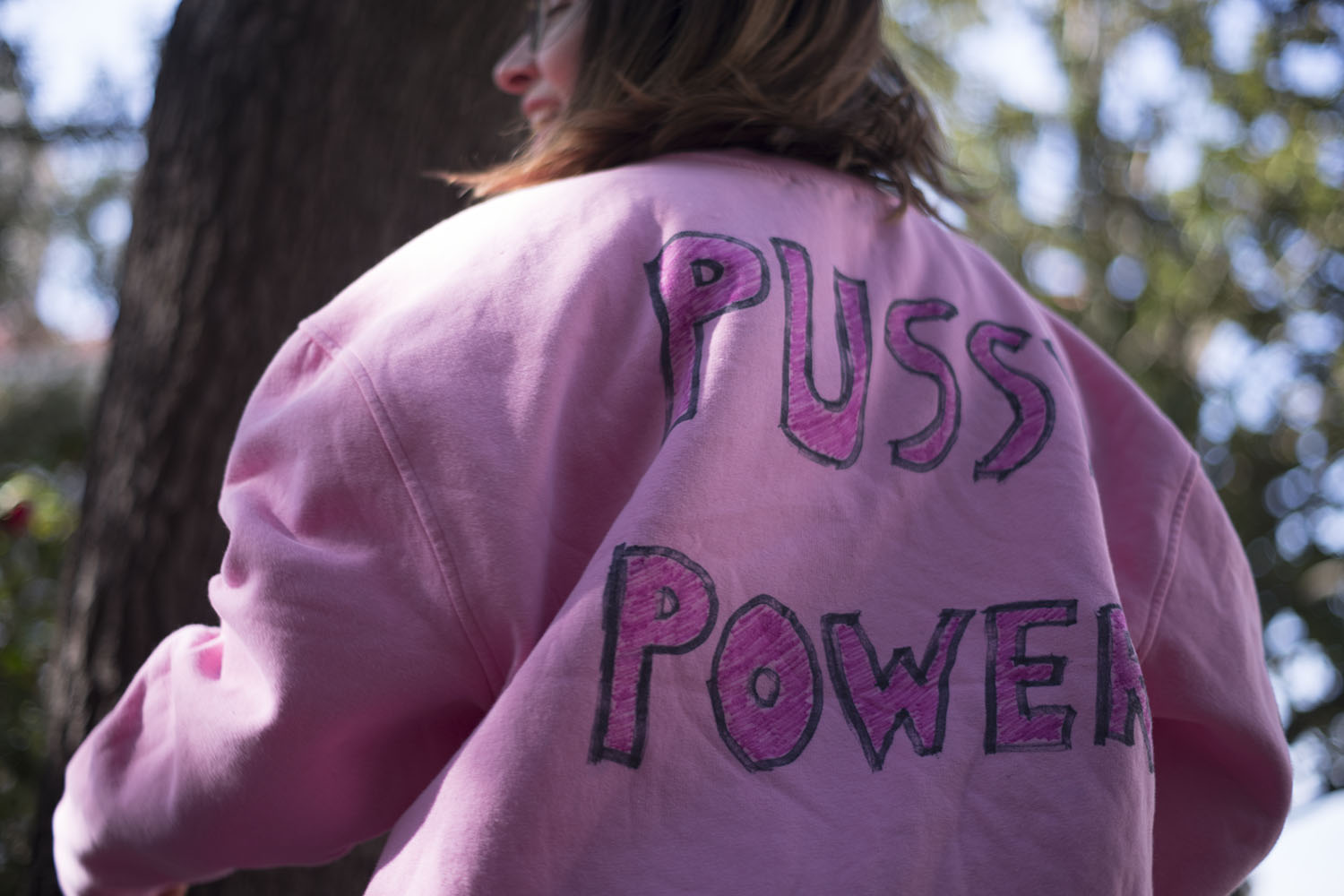 "I made this sweatshirt for the march on D.C. last year… It represents my evolved style from then to now. I'm dressing more and more for myself– growing out my leg hair, wearing clothes I can bend over in– being comfortable and happy."– Brianne Halverson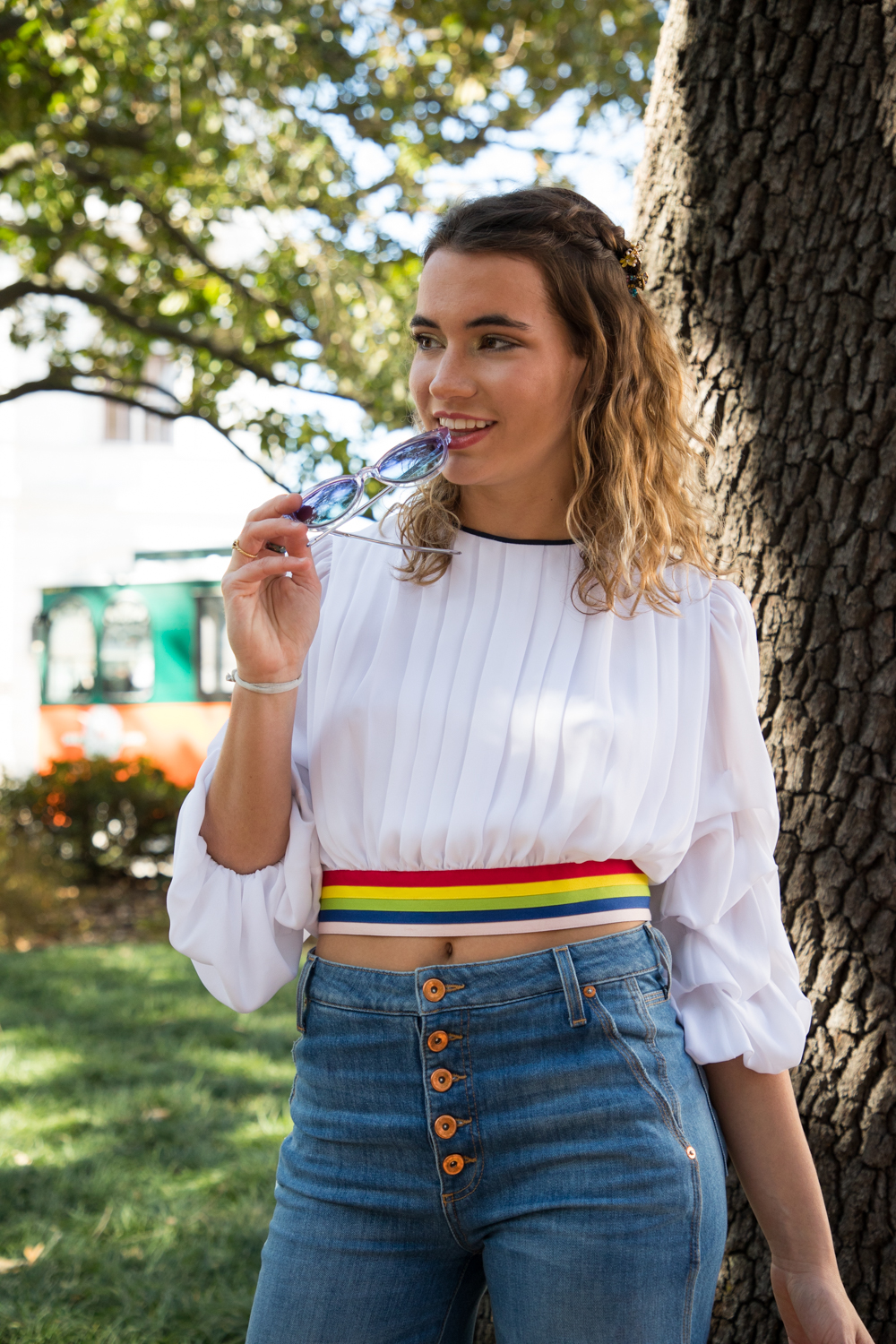 "I wore rainbow because I think this isn't just about women's rights, it's about equality of all people. I'm celebrating that."– Candi Gordon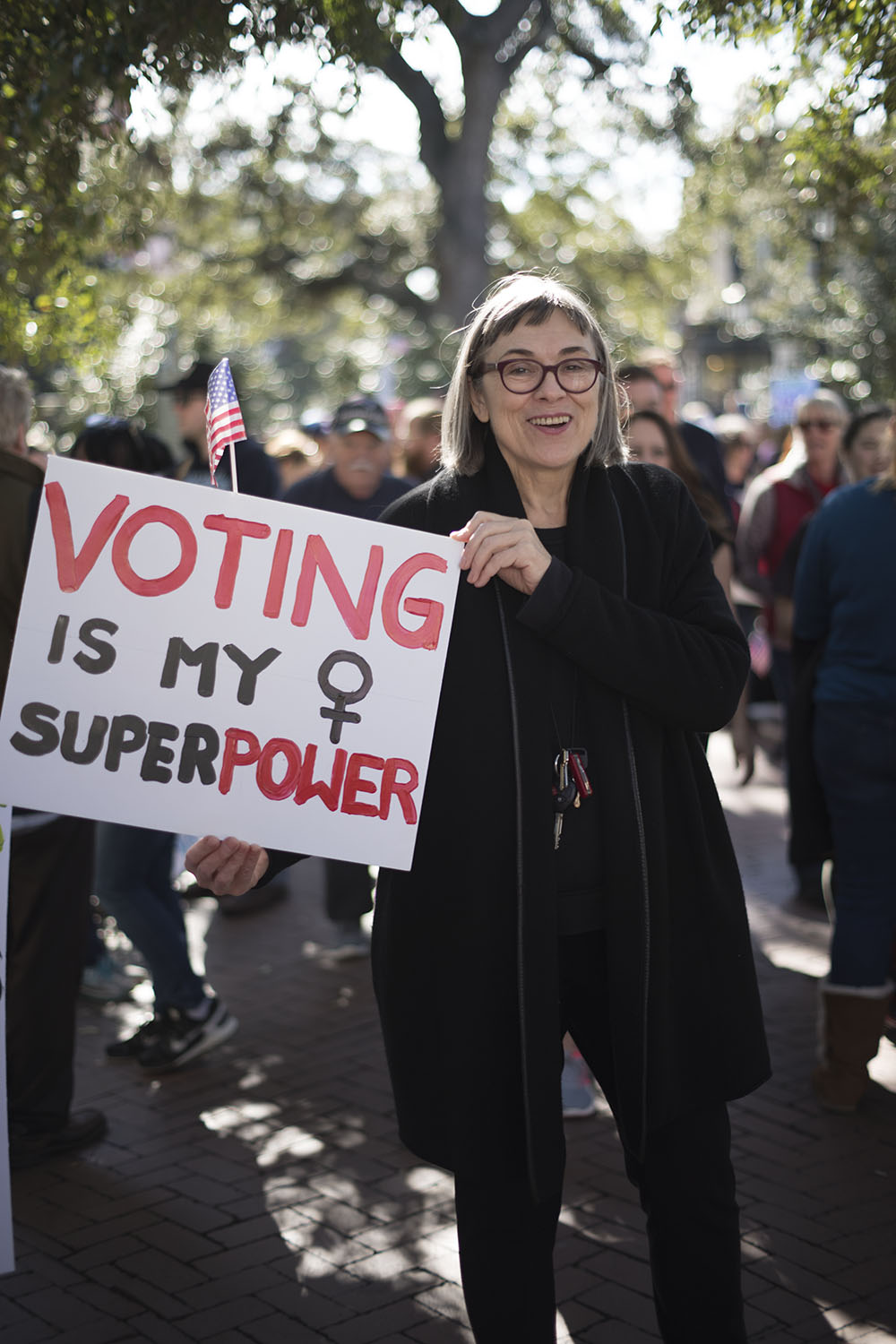 "I see fashion from an architectural point of view: material on skin, proportion, design. I always wear black because it's slimming (haha). But also, it's the color of most creative people because you don't have to think about it. If I do wear a color it's red because red is powerful."– Laraine Montgomery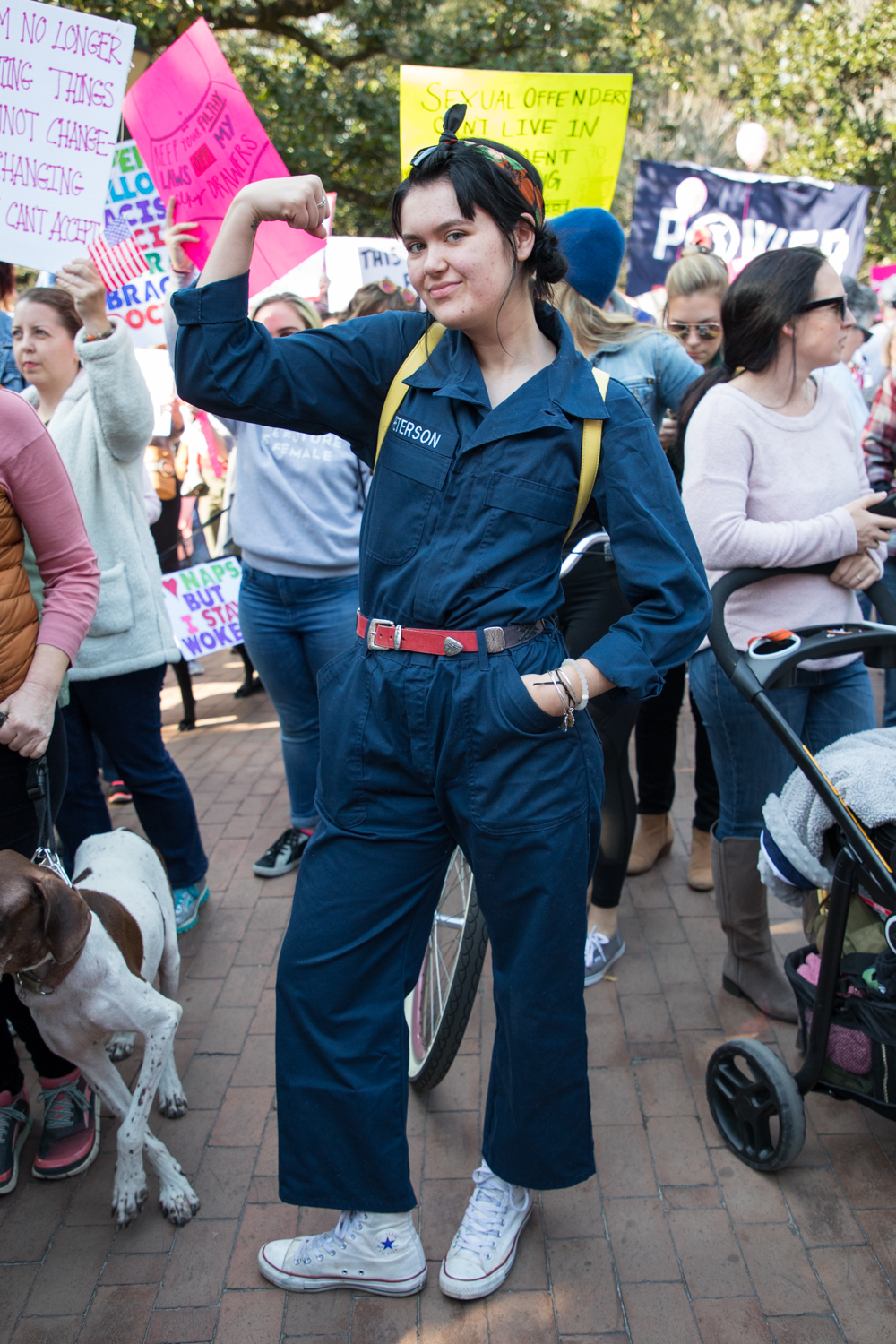 "It's fun to dress as an inspiring woman and pay homage to all the women who have made this day possible for us."– Kylie Ruffino dressed as Rosie the Riveter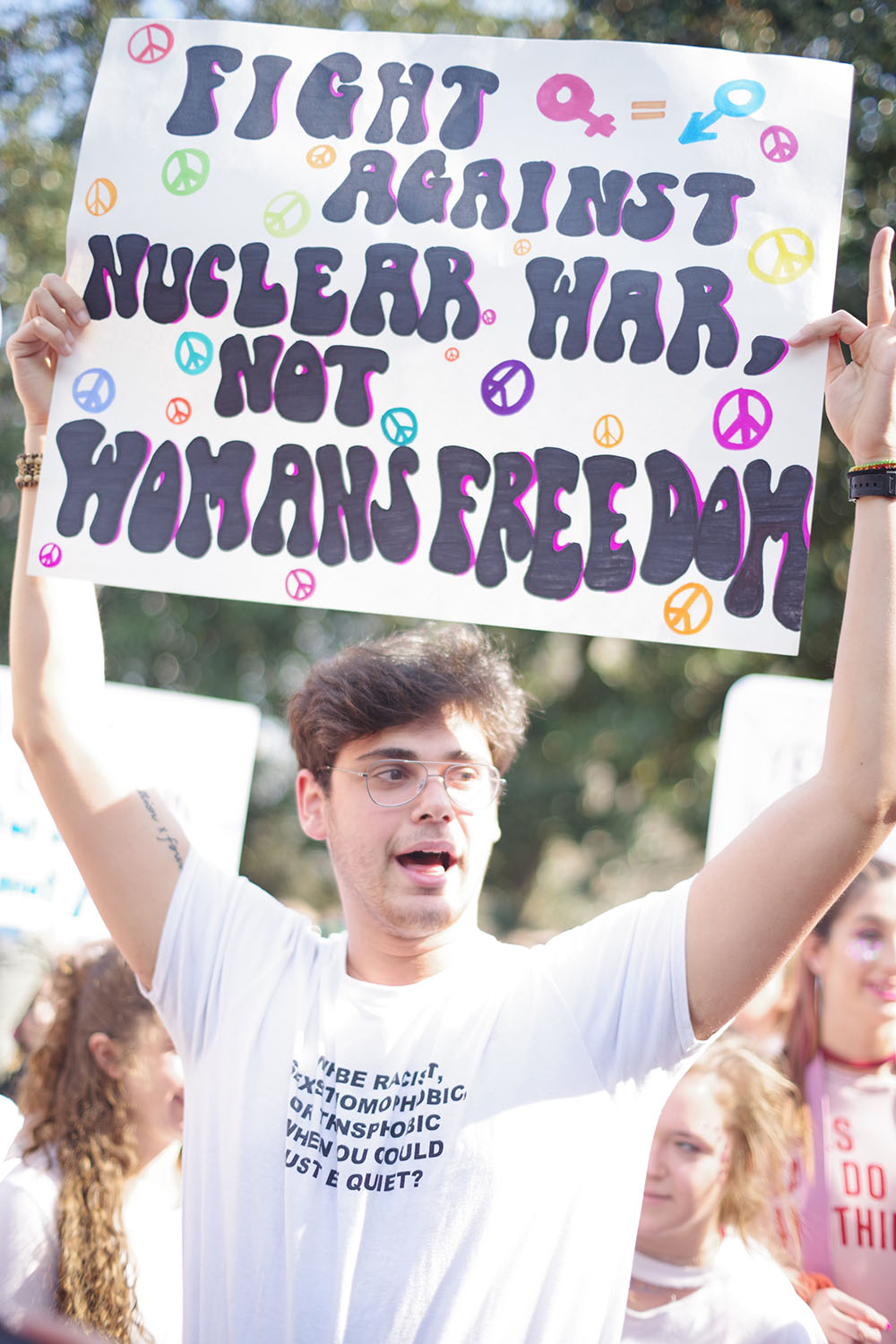 "These jeans were inspired by the movements of the 60s and 70s with protests against the war in Vietnam. And this shirt speaks for itself. Love Trumps hate."– Adi Gloger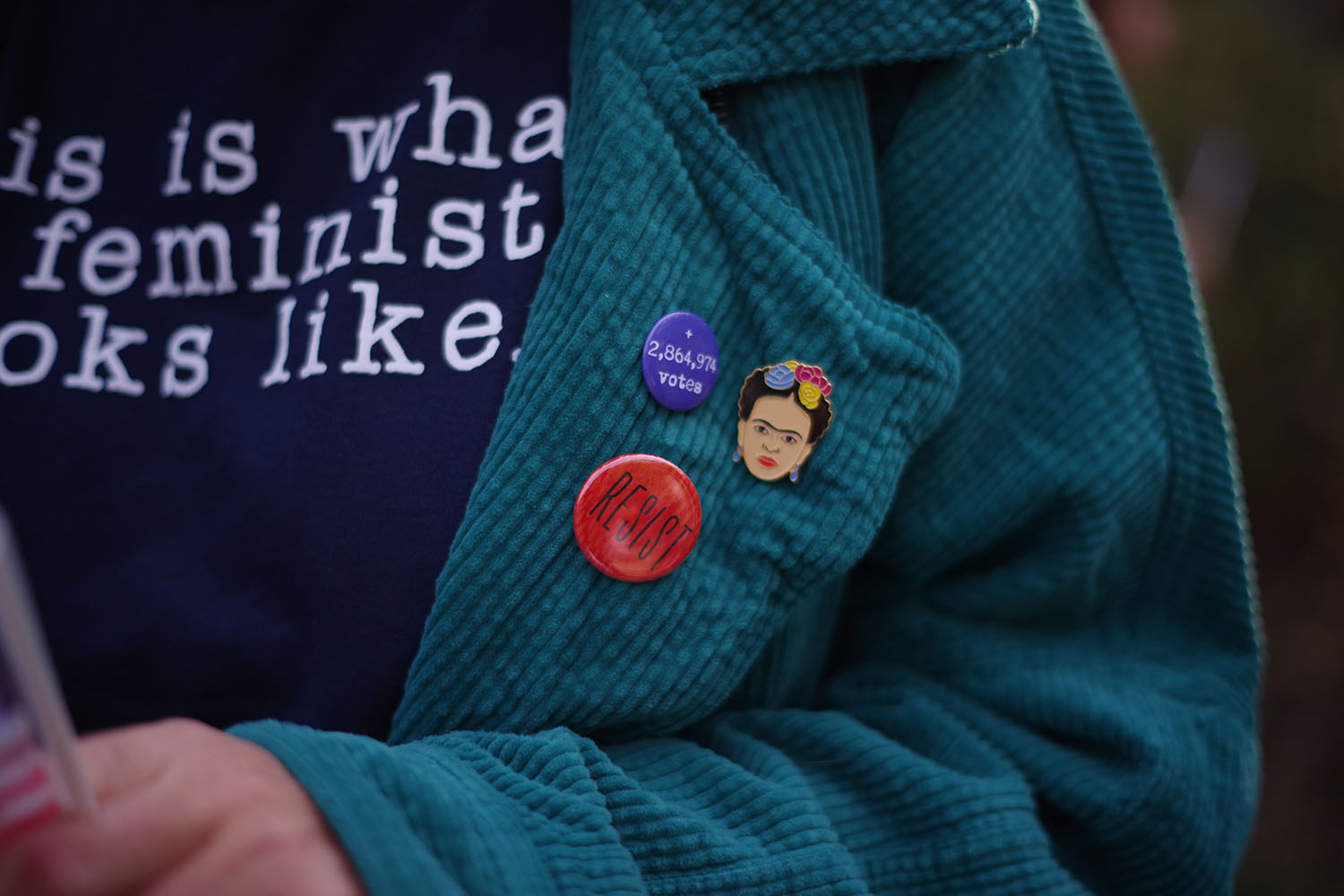 "These pins were given to me by my aunt who is one of my most important feminist role models."– Bonnie Henneman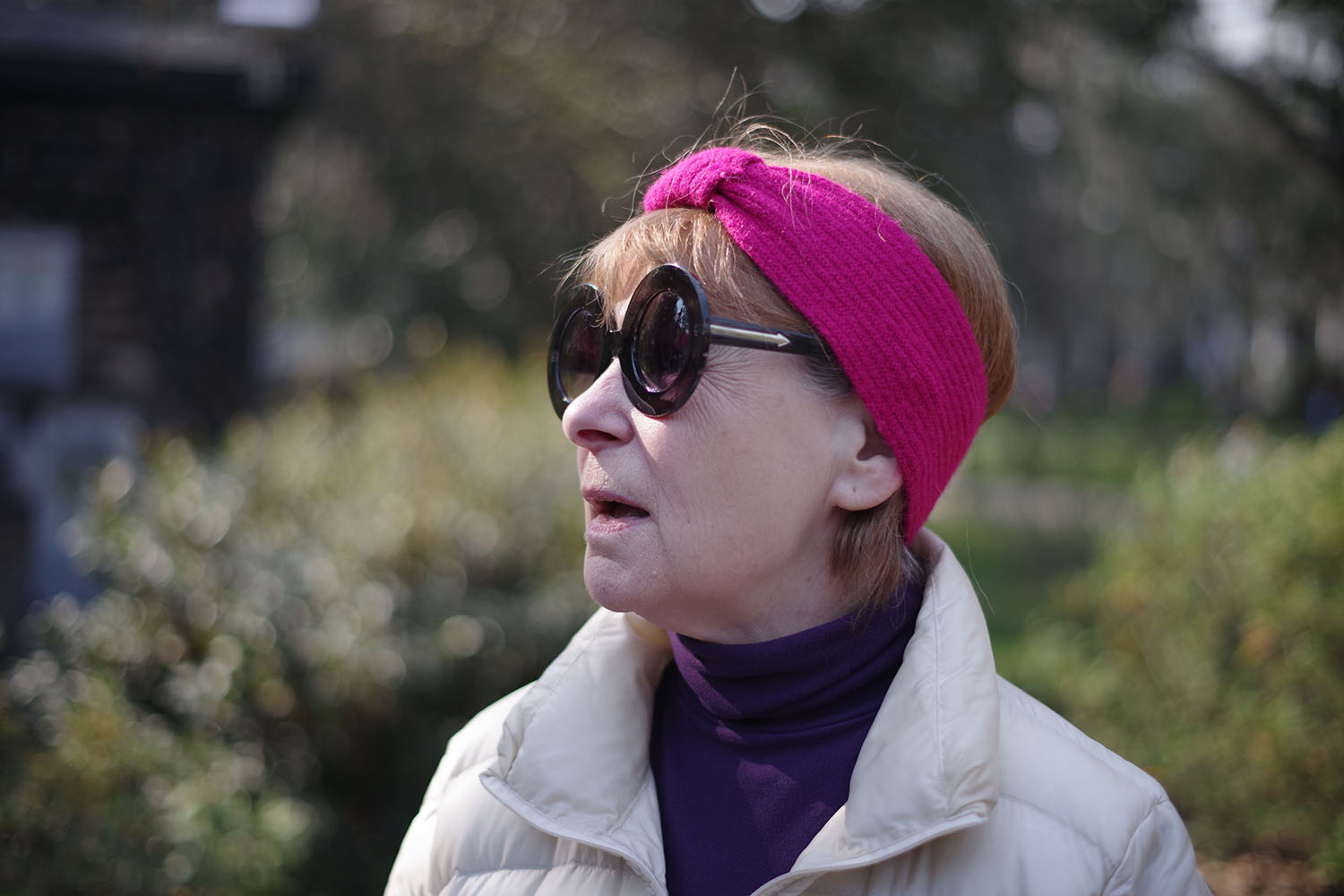 "Fashion is a combination of comfort and attractiveness. From grade school through college, girls weren't even allowed to wear pants. Now I can wear them anytime I want to."–Janet T, daunting some striking sunnies from the Future on Forsyth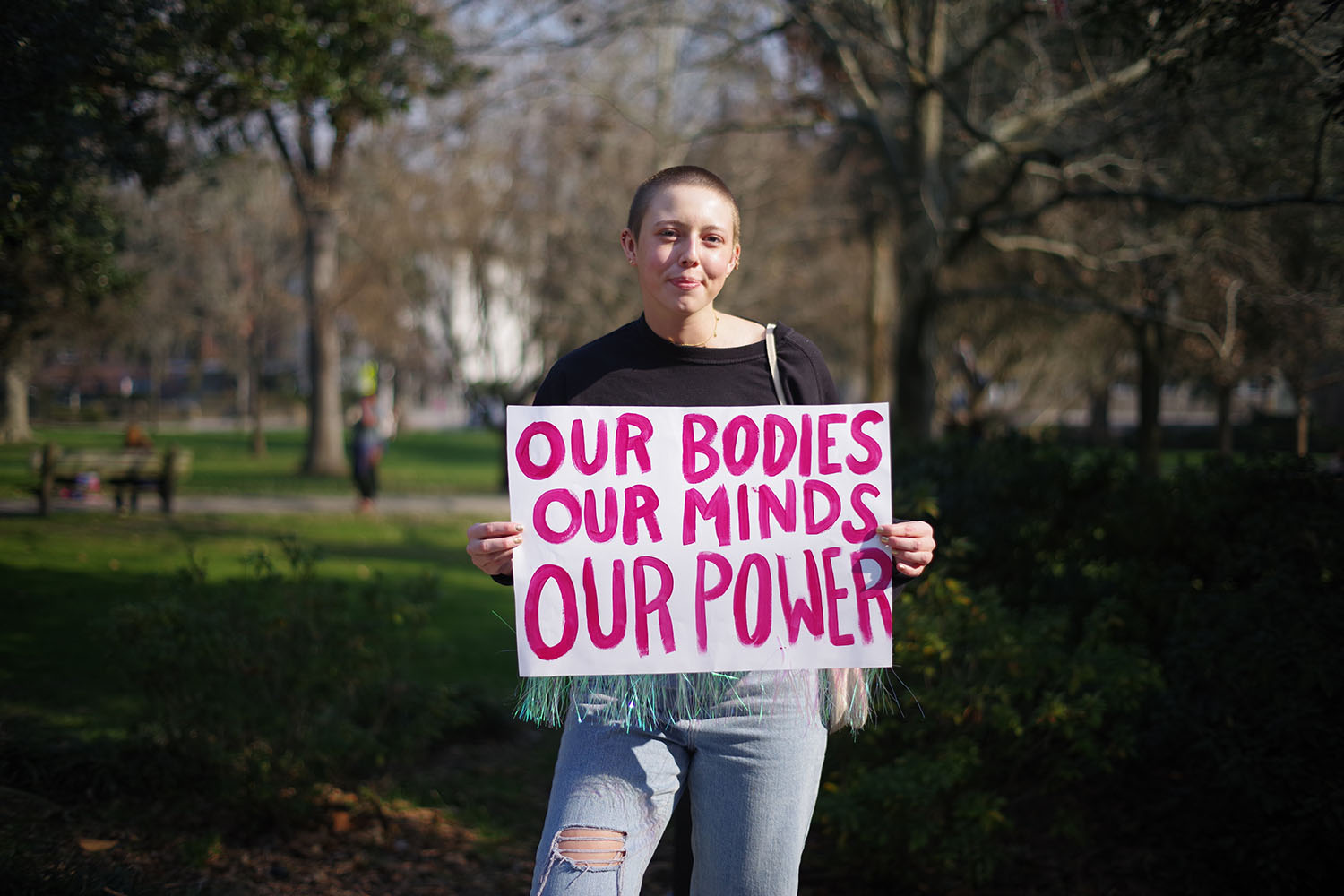 "I shaved my head because I don't think women need hair to feel feminine or beautiful. I feel more feminine now than I ever did with a full head of hair"– Emma Langley
Written by Kat Sours
Photos by CoCo Hubbeling and Julia McCartney