Cavanagh Baker is a Nashville-based luxury womenswear designer who creates custom and ready-to-wear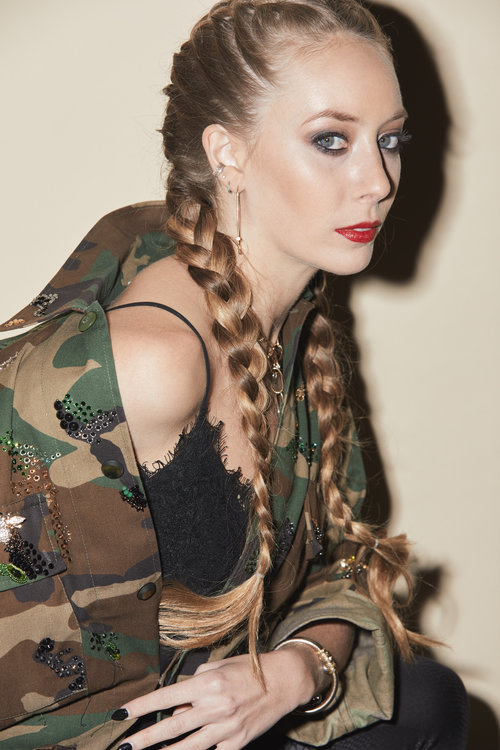 garments for some of the biggest names in country music.
Born in Birmingham, Alabama, Baker graduated from SCAD in 2014 with a BFA in fashion design with a senior collection based on Edgar Allen Poe's poem "The Raven," which was chosen to show in the highly competitive SCAD Fashion Show. Two pieces from the collection were later selected to be displayed in SCAD FASH Museum of Fashion + Film in Atlanta. And to top it off, the collection was shown at the first ever SCAD Fashion Showcase in Hong Kong. Upon graduating, Cavanagh took a job as an apprentice designer at Reebok in Boston.
However, after about a year she made the bold decision to leave that position, move to Nashville, and start her namesake brand. In the midst of her busy schedule, Baker took a moment to chat with The Manor and share her story, including plenty of wisdom, and what life is like as a successful SCAD alumna.
Kat Sours: Since graduating from SCAD, what has been your greatest career choice?
Cavanagh Baker: Definitely quitting my job at Reebok and starting my own business.
What made you decide to be a fashion designer?
It was something I always knew I wanted to do. I grew up watching my mother and the way she dressed; I always played in her clothes. She would take me shopping in Atlanta, and I'd get to see all the high-end designer clothing. That was really the beginning for me.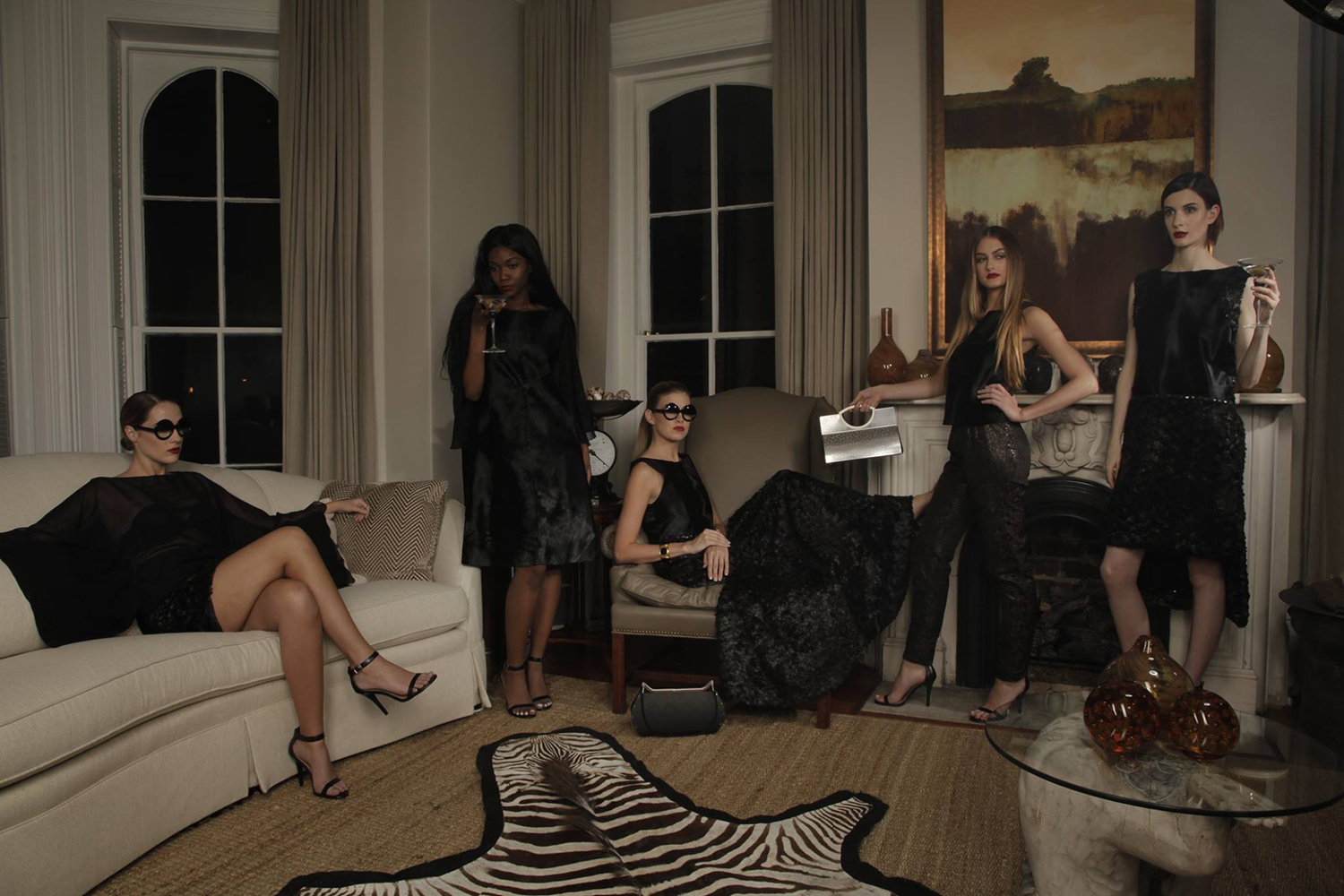 You are so young but also so successful. Do you find your youth as a tool or a handicap?
It is 100 percent a handicap. It is very hard; to the point where people will come into my atelier and ask to see the owner or designer but refuse to believe that it is me. They will be taken aback by the fact that I am so young and are sometimes resentful of it. However, this is getting better.
Who is your greatest inspiration or role model in life?
Definitely my mother; she is just the most fabulous human being. I model myself after the way she stands out with the way she dresses and presents herself to the world.
Where do you get the most inspiration?
I'm inspired by many different things, from travel to artwork to architecture. For example, I admire the ornate details in the Palace of Versailles. [I am] definitely inspired by modernism and modern artwork but also Renaissance cathedrals and other historical places.
As a SCAD alumna, what is the best advice you can give to students?
This is tough. Not one major thing. You have to have good work ethic. If you aren't willing to … pull all-nighters, and work weekends, then you are not cut out to run your own business. Also, you have to be smart in business; be a jack of all trades. This was definitely hard for me in the beginning, because I didn't take business classes at SCAD. But a lot of my business knowledge comes from my father, who owned one of the largest real-estate companies in the United States. Because of that, [I was] very realistic about price. I'm always reading business magazines, and I'm open to learning and getting advice from people who are willing to teach me.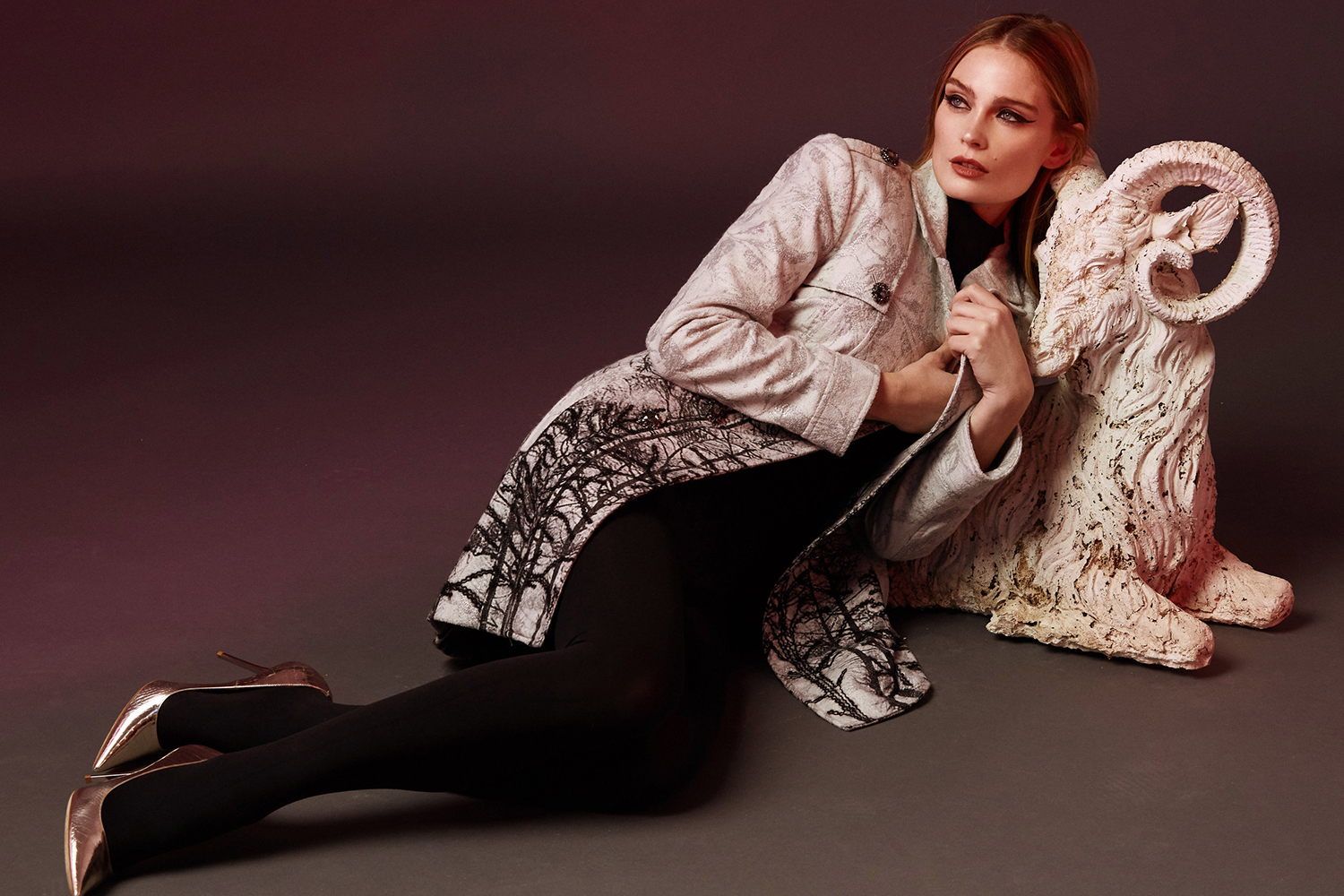 Would you say that you are living the dream?
Yes. I'd say that I'm starting to live it. I'm getting closer and closer to it every day. Some days I doubt myself and go back and forth, but I have to stay focused on the end goal.
"You just have to keep your head on straight. Don't let anyone else tell you what you can or can't do; it's all about mindset and hard work."
Tell us about the fashion scene in Nashville. What new opportunities has it offered to Southern-based designers such as yourself?
The fashion scene is really growing, and there are a lot of different types of companies here. I am the only one doing high-end womenswear, but there are also menswear, leather, and some lower-end brands. There are also a lot of community driven businesses. Not to mention, so many organizations have formed in support of the fashion industry here. Of course, there are also handicaps in Nashville for high-end businesses like mine. For instance, there aren't as many resources here as there are in fashion capitals such as New York or Los Angeles. I travel to New York a lot and have built a good relationship with my suppliers. It is also difficult to find people with sewing skills in Nashville to work in the atelier. However, Nashville has a really cool scene, and I have received so much press for having a business here. Being that I'm the only designer of my kind here, Nashville has definitely been a key to my success.
You have dressed country music stars, Miranda Lambert, Kelsea Ballerini, and Danielle Bradbery just to name a few. What impact does life in the Music City have on fashion?
The music scene has definitely had a huge impact on my business. I'm getting to dress artists who I have loved since high school. Music has always been a passion of mine, and I love the way musicians dress. However, I could never be a musician myself—I can't sing at all. I love working hand-in-hand with musicians and artists. I get to go to their houses to do personal fittings and really build relationships with these clients. I can give them a product that they really want and won't be surprised about when they first see it. It allows me to be more hands-on and understand what my customers are looking for. I also get to be more collaborative. For example, I got to sit down with Danielle Bradbery and go through designs and fabric swatches when designing her look for the CMT Music Awards. Being that these musicians want to wear garments made by local designers, it definitely shows how Nashville-driven the country music industry is. It's authentic.
If you could say anything to your younger self, yourself while you were at SCAD, what would it be?
I would tell myself to have more confidence than I did when I was in school. Honestly, half way through my senior year at SCAD I wanted to switch my major from fashion design, because I let too many people get in my head. They led me to believe that I would never be a success. Then, there were some who encouraged me. You just have to keep your head on straight. Don't let anyone else tell you what you can or can't do; it's all about mindset and hard work. Also, don't let anyone walk all over you. Give and take creative criticism. I still go through phases of self-doubt, but I have to stay positive. I'll go back and read articles that have been written about me and my work. I mean, I was in the Country Music Hall of Fame at 23. Anyways, listen to yourself and [constructively] criticize your work on your own terms. Don't let people tear you down, and be confident.
Written and interview by Kat Sours
Images courtesy of Cavanagh Baker