With sheets of ice running from Broughton to Boundary, it's time to heat things up here at The Manor, literally. Sun-filled daydreams are only complete when adorned in chic swimwear, preferably a suit by Flagpole NYC.
This coveted swimwear brand is co-owned and designed by SCAD alumni Jaime Barker and her childhood best friend Megan Balch. The two grew up in south Florida and desired to create swimwear capable of withstanding an active lifestyle. With this in mind, Flagpole NYC was born. The swimsuits are produced in New York City and crafted from the highest quality Italian fabrics. Upon collaborating with luxury brand Oscar de la Renta last Spring, Flagpole seems to be the pinnacle of stylish swimwear. However, the two best friends remain humble and are never afraid to share a few laughs during their process towards and during success.
The Manor sat down with co-owner, Jaime, to discuss her experience at SCAD, her career and the future of Flagpole NYC.
Let's begin with something pretty basic: describe your experience at SCAD and how it prepared you for entrepreneurship in a creative field?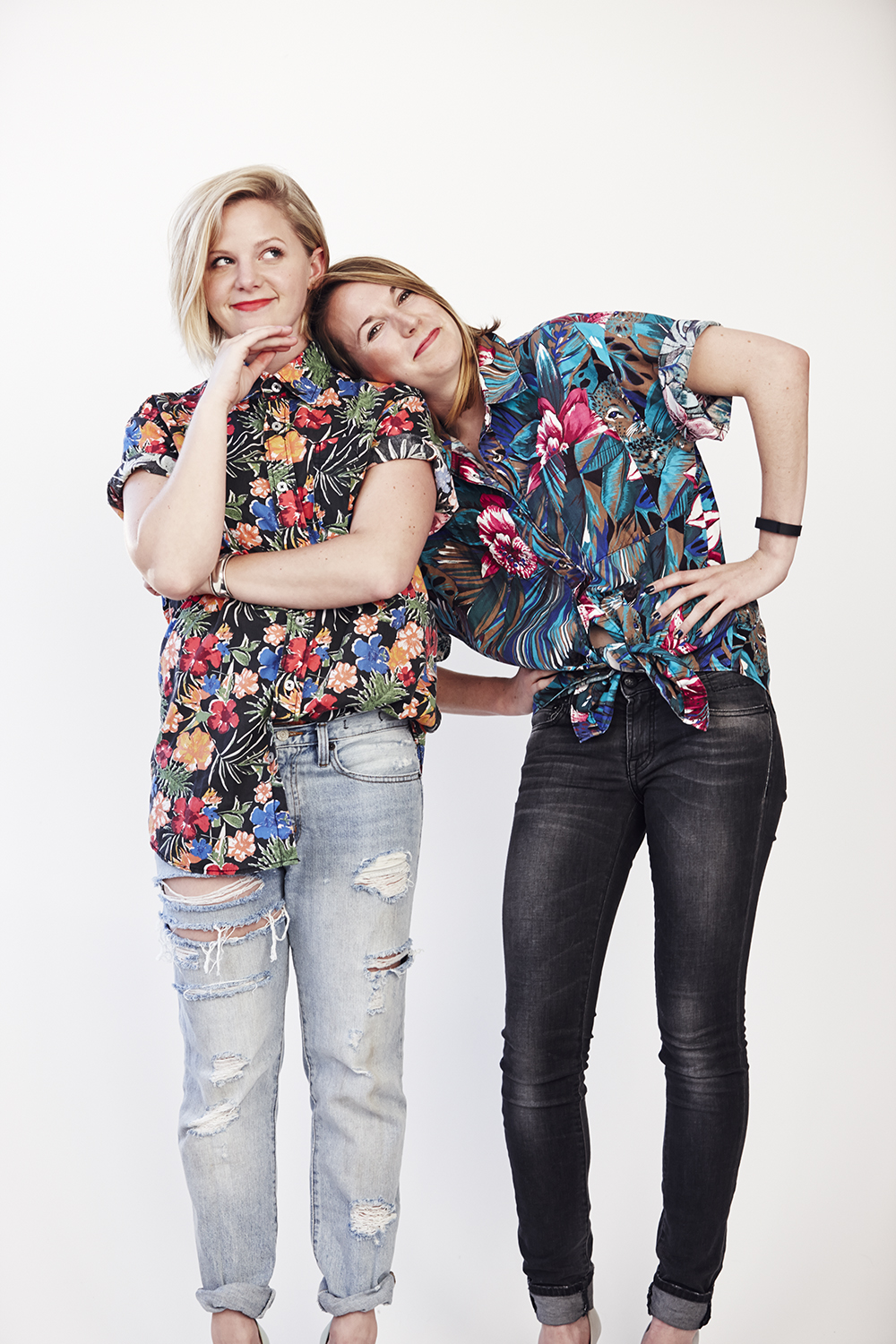 Before I even started at SCAD I knew I wanted to do fashion. I was like, "I am fashion." This attitude continued throughout my education at SCAD. It did, however, take a few quarters for me to understand the amount of time required to produce something great. But by the time by Junior and Senior year rolled around, I was taking serious fashion classes and had become a complete perfectionist. I rarely went out, I was working all the time but I loved it and was passionate about what I was doing. On purpose, I took all of the hardest teachers because I strived to push myself. I believe that laid out a path for me to arrive where I am today, co-owning Flagpole. I took the road less traveled and pushed myself out of my comfort zone, which was either so rewarding or, sometimes, a complete failure. This translates into my experience starting my own company. I got an opportunity so soon after graduating. If I hadn't worked so hard at school and made the most of every opportunity offered to me, I wouldn't have been as fully prepared for the job. And even still, I wasn't totally prepared for what would happen.
From a student's perspective, it's always reassuring to know that these classes actually are preparing us for our future careers. However, looking back on your time SCAD, I'm sure there were some classes you didn't enjoy. What class was the greatest struggle for you? 
When I first heard this question, I thought, "Oh, there weren't classes I didn't enjoy," but that's definitely not true. I guess a lot of classes sort of got pushed to the back of my mind by my fashion classes because I loved those. I remember I had the hardest time in 3D Design. You would think because I'm in fashion I would be good at it, but I was not. I loved drawing and anything 2D, but there was a disconnect for me in 3D. Obviously, when something is difficult you end up not enjoying it, but I think what those classes do is open up your perspective as a designer. It's like a bad relationship; it may be so hard at the time, but you end up learning something from it. You break out of your comfort zone, which is so important in design.
So with that in mind, what was the most beneficial course for your career that you didn't think was important at the time? 
The classes that have felt especially relevant are all the art history classes I was required to take. Some I loved and some I didn't love at all. But for real, art history is so important because it brings so much knowledge into your mental library of imagery and ideas and color. You don't even realize it but you are left with this whole library of knowledge that you can access. All of the art history classes I've taken have been so beneficial, especially now living in New York and being able to see so many of the things I studied in person; it's extraordinary. And for me, color is such a huge part of design and I'm constantly referring back to things that I remember about it. I think you retain so much more information on the subject than you realize. To have this type of knowledge gives you an edge over others in your field.
"I will admit it can be so difficult to run a business with your best friend … However, what I think is amazing is that we both have a general understanding that this is a dream come true for the both of us; we have the same general ideas and goals for the company itself."
Now that we've talked about your coursework at SCAD, let's move on to something less academic. Even though fashion majors are seen as being cutthroat, I'm sure you established some great relationships while you were here. Did any of those carry on into professional relationships in the industry?
They totally did. I think there were about 90 fashion majors in my graduating class, and I'd say about 50 percent of them moved up to New York after graduation as well. First of all, I have an amazing network up here; sometimes it's just nice just to see a familiar face when running around the garment district. Now we're all getting to the place in our careers where we can help each other out with favors, like sourcing fabric and finding the best manufacturer. I hate to overuse the word "network," but it's so true because I really do have an amazing group of fashion designers here in New York who came from SCAD. However, I think the greatest example I can give of a friendship developing into a professional relationship is a friend I made by being an orientation assistant and student ambassador my Freshman through Junior year. I met a guy named Kyle Read, who was studying graphic design. Immediately when Megan and I started Flagpole I emailed him and I was like, "Hey, I have an idea for this company, and I think you're the only one who could understand and execute the idea." From that point on he has been our full-time graphic designer, and now we can actually pay him. He has done all the graphics for our website, all our layouts, all our ads, you name it. It's so cool that we met Freshman year and now we work together. It's like the model example of student networking at SCAD. You don't need to force relationships and call it networking. If you're getting involved, talking to enough people and making friends, it will come naturally.
So you started Flagpole with your best friend from high school, Megan, would you say your roles in the company are divided evenly or is most of your work a full-on collaboration between the two of you?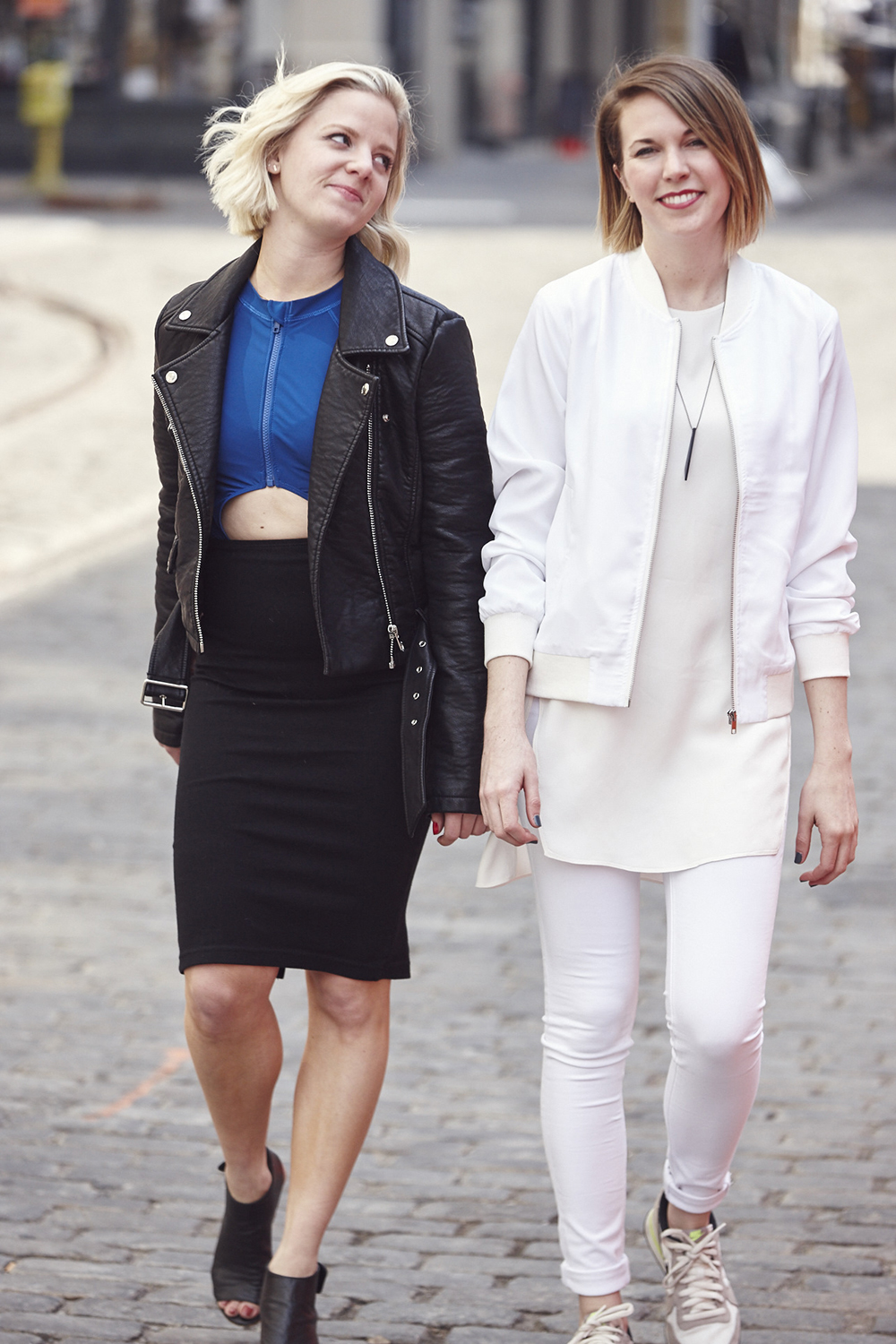 I'd say we are in the middle. First off, we are best friends and we are so annoying. Like, if I had a twin and knew what that felt like, that would be our relationship. I will admit it can be so difficult to run a business with your best friend because you love them and you want the best for them and sometimes what you want for yourself and the company is different. However, what I think is amazing is that we both have a general understanding that this is a dream come true for the both of us; we have the same general ideas and goals for the company itself. We desire the same level of quality and have the same taste, which is the secret to success when working with any business partner, particularly your best friend. We do things both collaboratively and separately. For instance, Megan is very creative but she doesn't really draw or design. Sometimes she'll have an idea for a design and turn to me to illustrate those ideas and add to them. Also, if we question ourselves, we never hesitate to ask each other for help. Without forcing it, things become collaborative between the two of us. I am more of the designer, while Megan is more so in charge of things like branding and photoshoots. Overall, the success comes in being able to be separate but also play devil's advocate and feed off of each other.
What was it like to collaborate with Oscar de la Renta? 
It was a dream on top of a dream on top of a dream. Saying it now, it still doesn't seem like something we actually did. It all started when Erika Bearman, one of the pioneers of Instagram fashion branding and muse of the Oscar de la Renta brand, contacted us. She knew our investor and got us in touch with Oscar. We ended up meeting with the CEO who said he would love to work with us in the future because the brand had always tried to do swimwear but never successfully pulled it off. We didn't even know how far in the future he was referring to but were honestly just so honored to be there. Months passed, and in August we got a call saying that de la Renta wanted to collaborate on a swimwear collection for the upcoming fashion week. We had a month. It was obviously a lot, but we couldn't turn it down. Truthfully, my senior collection at SCAD prepared me so much for the amount of work I was capable to put into this collaboration. They gave us a color palette, I found fabrics, sketched about 60 designs, which we narrowed down to ten. I'd have to say this is the closest thing I've ever had to a real "fashion" moment. If you had told 20-year-old Jaime, in the middle of her Junior year at SCAD, that she'd be collaborating with Oscar de la Renta in ten years, she'd be like "Oh my god, no way." The dream come true was that we ended up pulling it off. It was such a whirlwind; I feel like I remember more and more about the experience each time I revisit it in my head. Of course, it's insane to say that we collaborated with Oscar de la Renta, but the collaboration also expanded our style as a brand. We broke out of our comfort zone and created new silhouettes with fabrics Flagpole wouldn't traditionally be known for. Now, we have those styles in our back pocket if we ever want to pull them back out.
The collaboration was magnificent. What inspired it? 
The inspiration that de la Renta came to us with was the color scheme. They gave us the colors, let us choose the fabrics, and design based on that. At first, I was worried because they wanted reds and gold, something we traditionally wouldn't do. However, I ended up finding this matte metallic fabric that we loved so much we might even break another metallic out for Spring. What was so cool about the whole thing was that they, a seasoned and esteemed company, came to us, a new and specialized company, for collaboration. The mutual benefit of its collection was the main source of inspiration for me. From us, they received quality swimwear, and from them, we gained publicity and experience in the industry. I'd call it a less traditional and more professional version of inspiration.
Flagpole NYC is recognized as designed for people "living the active life." Describe in more detail who this person is that you're designing for. Is it you? 
While Megan and I both consider ourselves to be living the active life, I wouldn't say we are exactly our customer. We both grew up in South Florida, always going to the beach and dancing. We just felt like there was a market for a swimsuit that could sustain an active lifestyle. That being said, neither of us are really buying $300-$500 swimwear. In that sense, our customer is more someone we aspire to be. That is what is so special about this. We are able to physically step outside and analyze the person we want to be designing for. It makes us curious and specific about who that person is. I wouldn't say that we have one target customer. All our customers are real women, who range from a wide variety of body types. We want to dress them in something that fits and makes them feels good. Since there are only about five of us working in our studio, we are pretty much the customer service team. We are always on the phone with customers, providing one on one attention to what they want out the bathing suit. As designers and business owners, Megan and I love to hear feedback from our customers. We want them to know us, especially through things like social media. We have been trying to evolve our Instagram to show more of our personality. I want to show our customers like 80 percent professional and 20percent silly and fun content.
Where does your design process begin when creating a collection? Or, would you say the process of a designer never truly "begins" and "ends?"
Because of the way the swimwear season runs, there is sort of a beginning and an end to the process. As a designer, you have to make sure you have a break. Still, I never really stop thinking about designing because I love it. If I see something that inspires me, such as a strap on a wedding dress, I'll immediately go sketch it out. Contrary to popular belief, I actually think Instagram is a blessing for designers because it always keeps us thinking. Even when I'm casually scrolling through, I stay on my toes creatively. To pinpoint a beginning in my process of creating a collection, it all goes back to color. Color inspires me the most; I feel that it is psychological. It inspires shapes and how they're placed on the body. With a color story in place, we order the fabrics and begin production. We have to look back on what we had in previous collections and what we have coming up. We think about who we will be sitting next to in retail stores and at trade shows. It's important to be sure new collections are different, yet still cohesive with the past. To answer the second part of the question, I'd say the process never truly ends. A designer loves to design, so it's probably a good thing that the process never truly ends.
What is the future of Flagpole? Is owning and designing for this brand what you'd like to continue doing?
Forever. It's what I want to do forever. It is a dream come true. As for the future of Flagpole, we are looking forward to launching a men's collection in the near future. We also will be introducing a pattern into an upcoming collection, possibly in March or April. As for the long-term future, after releasing a menswear collection, we'd like to also do childrenswear. Like I said, I want to do this forever…The key to Flagpole's past and future prosperity is a well-written business plan. Business may have been confusing while I was at school, but it is the golden key to success in owning a company– that and self-motivation. These are the things that keep Flagpole going and will continue our success.
Lastly, most people look at you as a figure of success. Do you agree that you are successful? What do you believe defines success? 
We talk about this within our business a lot. No, I don't. What defines success for me personally is knowing that I can do this for the rest of my life. Sustaining a business is what defines success within the company. With that said, Megan and I often have to remind ourselves of our prestige value, which is very successful. We are working every single day to keep things afloat (no pun intended). When we get good publicity or exciting collaborations, we often don't take enough time to recognize those things as successes.  For example, Brooke Shields just wore one of our designs on the cover of Health Magazine. That is a huge deal! It's hard not to get bogged down in the numbers, and I think we still have leaps and bounds until I say that we're truly successful. I wonder if I'll ever say it. However, it's moments like these that allow me to stop and smell the roses and really reflect on all of those moments of success that have occurred along the way.
Written Kat Sours
Images courtesy of Flagpole and @flagpole on Instagram