New York City. The city that never sleeps. The destination for endless opportunity, inspiration, and energy. My home for the summer.  
There is something about moving to a new city; walking around your neighborhood, figuring out the best places to eat, and for New York City, learning how to use the impossibly confusing subway. For the next couple months, I am interning with jewelry and ready to wear designer Chan Luu. So, I am taking you around the city with me and showing you what it is like to live, eat, and shop (!!!) here.
My first week at the Chan Luu showroom went smoothly. May was such a huge month for them because there are so many tradeshows and events to attend; things just get mixed around and confusing. The other intern and I were responsible for organizing all the old collections from past years so that everyone could go through and choose what items should stay and what should leave for a sample sale. In other words, we were trying to find the things that buyers would still love and that would sell. We then did the same with the ready to wear.  Honestly, I wish I could have kept it all — so beautiful!
 I also had the chance to help with a buyer coming into the showroom. It was so cool to witness how relaxed buyers are. They casually walk around with their assigned rep and choose the pieces they like. Once their done seeing everything, they narrow it down to their favorite things and make the buy.  The pieces will then be shipped to them at a certain date.  I had no idea it was so fast and easy! I had previously worked in a jewelry store that sold Chan Luu, so when the buyer was debating on certain pieces, I was able to chime in and explain how well they sold and to what kind of customer.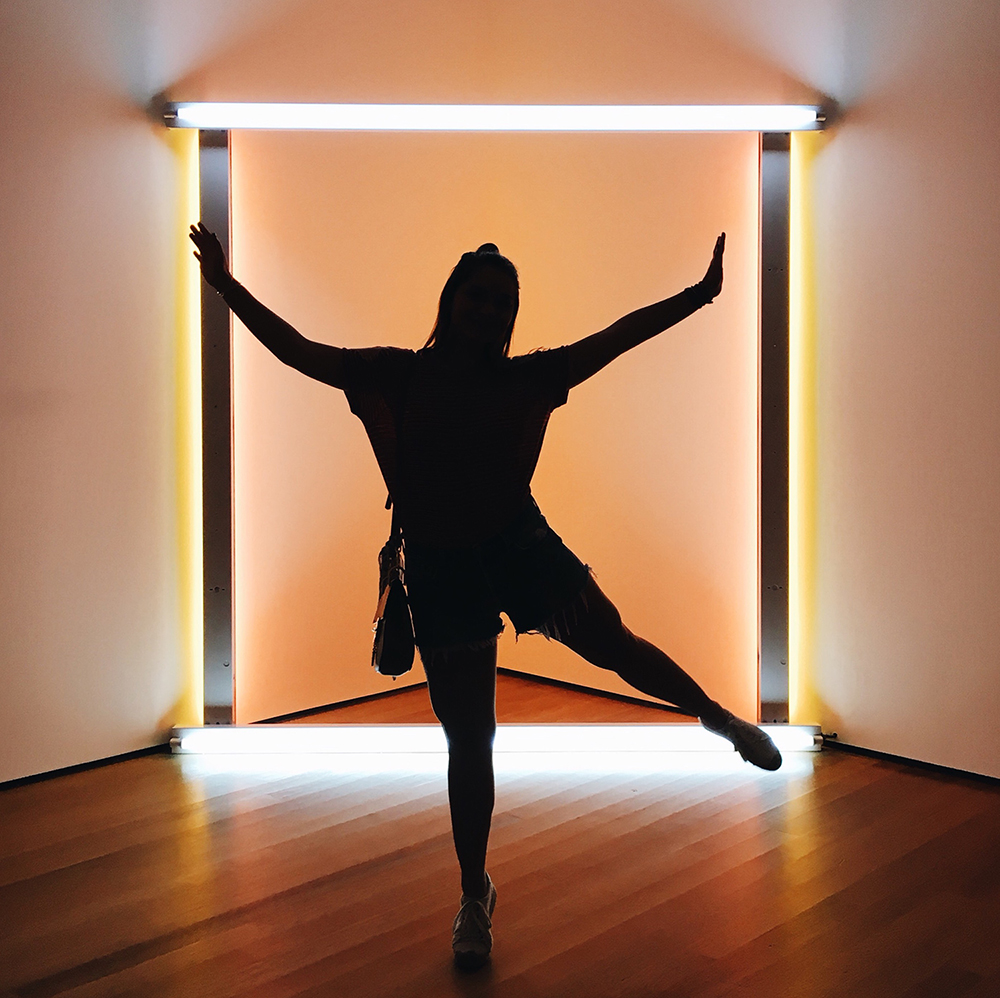 Later in the summer, I will be working at the Chan Luu shop at Bloomingdale's, going to Soho to scout out buyers, and working the tradeshows. Internships are usually not glamorous, but the best thing to remember is that the experience you are getting is going to be so helpful in the future. I know that the best is yet to come this summer!
The one thing I knew I had to do right away was visit MoMA (Museum of Modern Art).  I have always been in love with their exhibitions.  They had architectural mockups made of paper, installations, and some classics as well.  If you ever are in the city, definitely make your way to MoMA!
My favorite restaurants this week were The Butcher's Daughter, Bread, and The Mercer Kitchen. I got avocado toast at both The Butcher's Daughter and Bread, and they were both amazing. But of course, they were nothing compared to The Collins Quarter. As for The Mercer Kitchen, anything and everything is good. (Note to self: get the carrot cake).
My apartment is at the intersection of Soho, Little Italy, Tribeca, and Chinatown. You could say I have the best of four worlds. The food in both Little Italy and Chinatown is nothing but deliciousness while the shopping in Soho and Tribeca is to die for. But, we'll get to that next time. Talk soon.
Written by Lian Najarian
Images courtesy of Lian Najarian