As we look back on the senior collections that walked the runway this past Friday at SCAD FASHWKND, we can't help but recognize one of the most anticipated collections. Stephen Street created a beautifully vibrant collection entitled DREAMSICKLE, which was a fan-favorite filled with colorful ready-to-wear pieces for Resort 2019. We sat down with the designer to talk about his experience, inspiration, and future for the brand.
Tell us a little about yourself and how you developed an interest in fashion design at such a young age.
Well, it all started out with an immense interest in art in general. I first picked up a pencil and started drawing technically at the age of four when I asked my mother to teach me to draw Cinderella's dress and carriage. I continued to express a love for art, growing through the years and would attend art lessons every Thursday to expand my craft. I was in love with creating. I experienced painting, woodworking, pottery, pastel drawing, etc. and realized an immense passion for creating what I saw in my head. My love for fashion truly began around 10 when I found a love for something I saw myself doing for the rest of my life.
We know that your incredibly stylish mother is such a huge inspiration for your design work. How did she influence you as a designer?
She has always inspired me to be the best that I could possibly be in anything I set my mind to. She's truly an incredible woman. My mother and grandmother owned and ran a specialty womenswear store and were buyers for 20 years before I was born. Growing up in a household that knew not only of the industry but also surrounded by women who had a vast sense of personal style and flare was enough for me to take notice and realize the impact it had on my life and my love for fashion. She has always been my muse. She urged me to think about every woman, every age, every race, and every shape in order to design the best clothes possible for inclusivity and salability. She instilled in me a love for the beauty of women, who they could become, and how they could feel simply by what they decorated themselves with.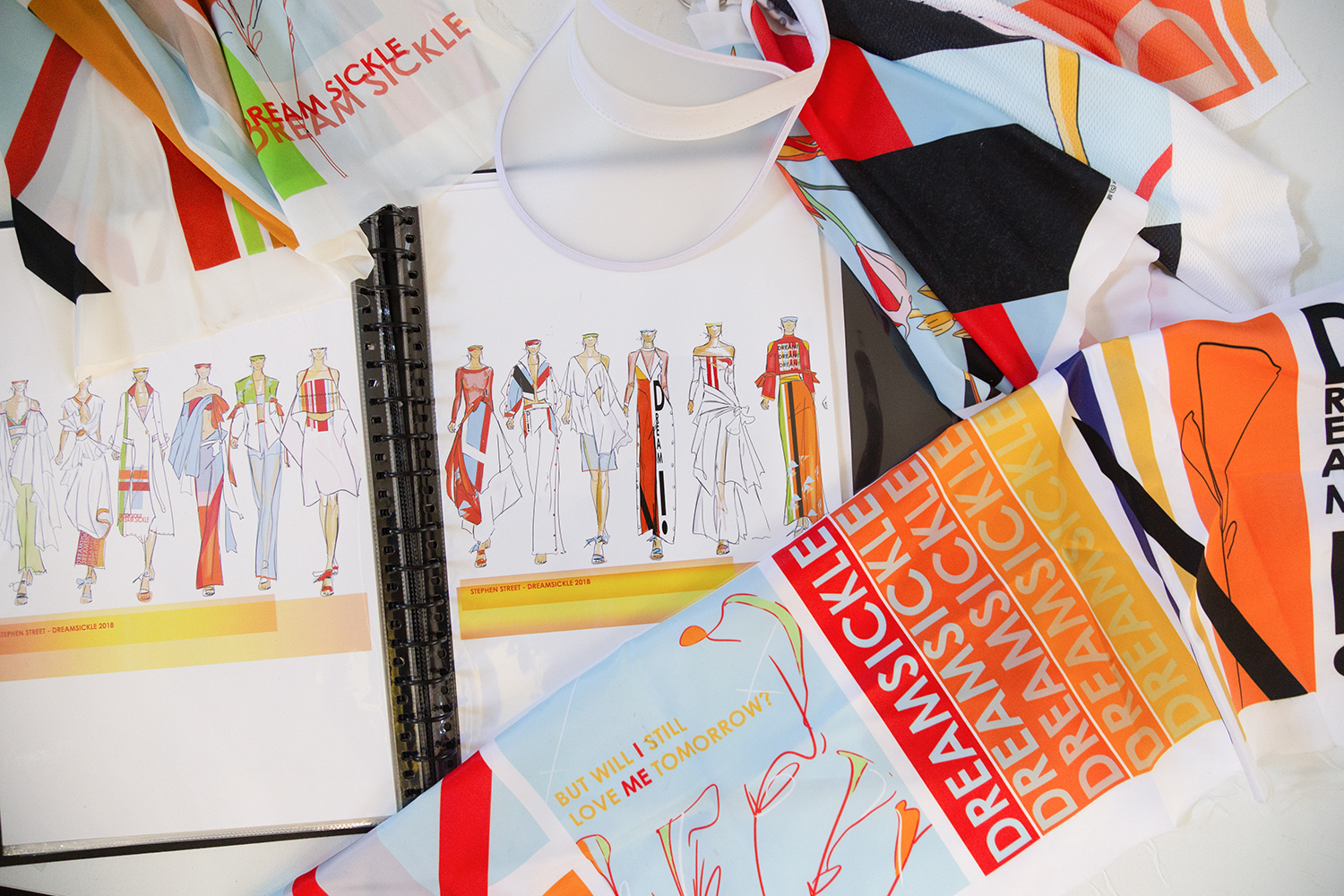 Before we dive into your collection, I want to talk about your work history. One of the reasons you're so well respected in the fashion department at SCAD is because of the incredible resume you've built for yourself so early in your career. Tell us about your industry experience!
I want to start this answer by saying how incredibly grateful and lucky I've been to be granted the experience and opportunities I've had thus far in my career. I first sent my work out at age 15 to a plethora of different designers. A simple black leather binder with about 60 designs on each page throughout and a typed letter in the front was what would begin my career at age 16 with my first internship. I heard back from a couple designers and was offered to meet with representatives at Ralph Lauren and Diane von Furstenberg (DVF). I would then go on to interview with Neil Gilks at DVF who is the current dean of apparel at RISD (Rhode Island School of Design) now. Neil believed in my talent at such a young age and offered me an internship for that upcoming summer as a print design intern. It was my first look into the industry and was one of the best experiences I had. I learned so much about color and print from my time there that continues to influence my work.
At 17, I sent out my work again to several designers and this time heard back again from Ralph Lauren with an opportunity to meet with representatives there. I would go on to interview and be offered a "temp" position there that upcoming summer before starting my freshman year at SCAD. At Ralph Lauren, I was assigned to an illustration and concept design position that was pretty much like an internship. There I learned a huge portion of what I know now. It was a very real look into the industry and I got to experience learning everything from illustration techniques to showroom styling and concepting under an amazing team.
I remained true to who I was by reminding myself every day that I'm only human. I'm not fashion, I'm Stephen Street. If I like it and I believe it works, then it must and I must believe in my gut.
From there, I went on to attend three great years at SCAD in which I took a break from interning to focus on school. My junior year I was nominated as a finalist by SCAD for the Joe's Blackbook competition with my project "The Jane Collection" inspired by my mother. From there, my work went out to an employer review in NYC where representatives at Abercrombie & Fitch saw it and reached out to me regarding an internship opportunity. I accepted an internship there in women's apparel design for this past summer. It was really interesting interning at A&F because it was very different from what I was used to. It was great seeing a very different side of the global fashion industry, one that was much more commercial.
Let's talk DREAMSICKLE! You referred to the collection as "a journey to fulfillment." Can you elaborate on that and walk us through the inspiration behind your concept?
Every single piece, every mock-collection, every pitch I've done has been a piece of what I am feeling at the time. If the work was dark and conservative, you could make a pretty good guess that I wasn't in the mood to reveal; so DREAMSICKLE's inception came from a turning point in my own life where I finally felt like I had reached this peak in what had so long felt like an uphill battle. I felt so alive and so fulfilled that I wanted to capture that feeling and bottle it up for those that inspire, motivate, and drive me forward. I was so moved by this feeling and this time that I felt like I could talk about it for years, even if I only had one to make the collection. I knew that I could weave myself into it, through dresses inspired by my friends or sisters, colors inspired by the clothes my mother wears, or even the silhouette of my grandmother, Matilda Paty, on the back of the Abbie snap jacket. As much as this collection was me, it was also them too. DREAMSICKLE became more than just my story. It became about others finding theirs.
What are some things you learned in the process of creating your senior collection that you had not experienced thus far?
Well, as any of my fellow fashion design seniors could tell you, THERE ARE NEVER ENOUGH HOURS IN THE DAY. In all seriousness, it becomes very hard when you feel like you're doing everything you can but getting nothing done. I also have never experienced love and support as much as I did this year from my classmates and friends. Many people could tell you that I've had what has felt like personal setbacks throughout the creation of this collection, as we all have in our own ways. That being said, I never thought people I've only known for one to two years would be there for me in the ways they have. We are truly a family at Eckberg. We have shared so many laughs, so many tears, so many defeats, and so many triumphs. What I truly learned is that if you have a great support team or industry team in general by your side, the setbacks will feel minor, but the victories will feel like everything.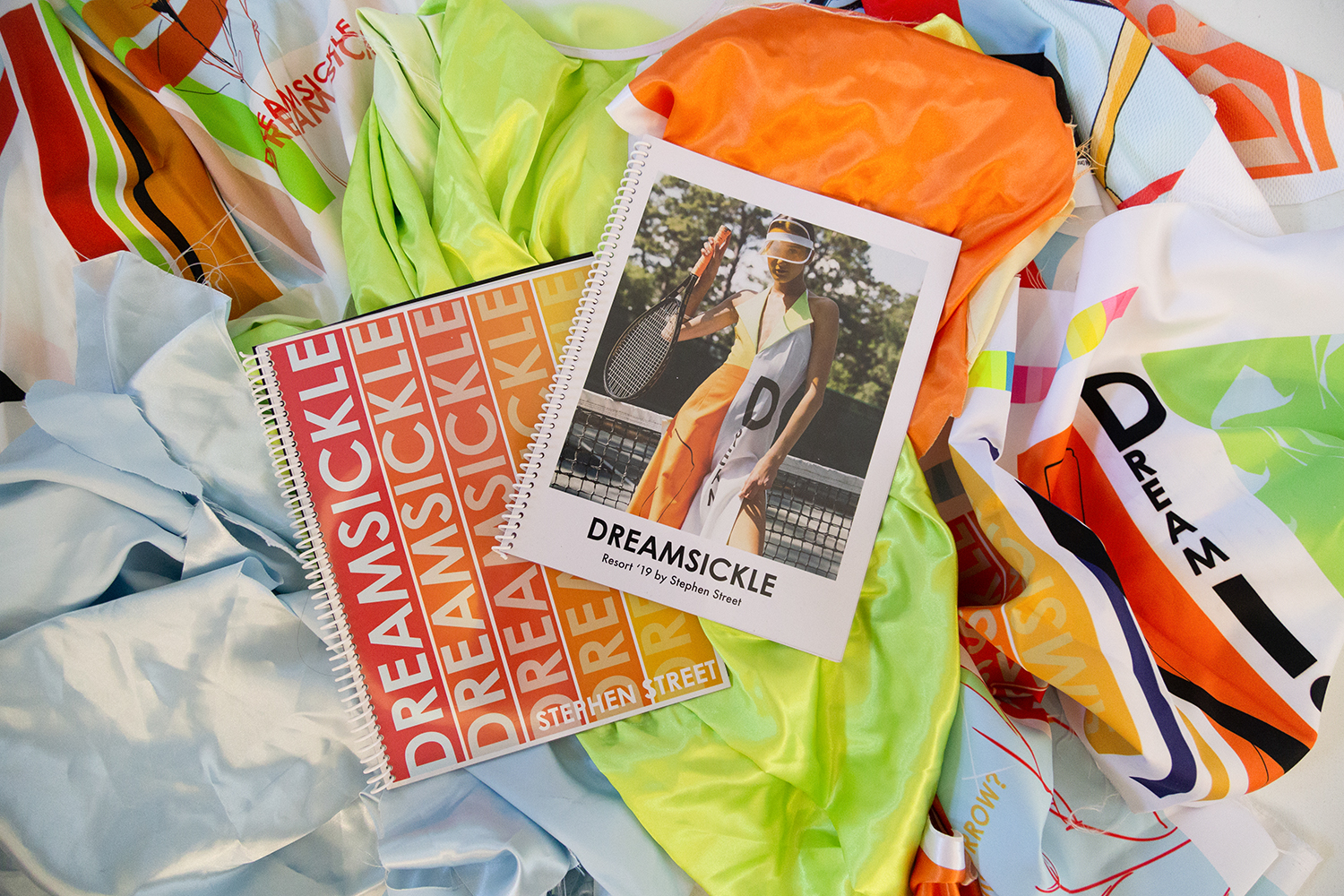 Your collection is very original to your aesthetic and vision as a designer. With the pressures of getting into the fashion show, it can be hard for designers to stay true to their concepts. How did you remain true to yourself during the process of designing your collection?
I've always wanted to create clothes that are wearable. That's a key idea whenever I design anything. Not all designers like this outlook but it's immensely important to me. Often times people see this as a con rather than a pro. I want people to live their lives in what I'm creating. That being said, I've always stayed true to that idea throughout my design process. "Wearable, with a flare," as my senior collection teacher Professor Papas put it. It's always important to remember that this is yours at the end of the day. If you don't believe in what you're doing then the outcome will not be worth believing in. I remained true to who I was by reminding myself every day that I'm only human. I'm not fashion, I'm Stephen Street. If I like it and I believe it works, then it must and I must believe in my gut.
It must've felt incredible to see your collection receive so much recognition this past week. What was the best part of SCAD FASHWKND for you?
It was incredible, truly. I feel like I'm continuously thanking people but honestly, I'm so grateful. Grateful for the opportunity to work with such talented people and grateful for the support and drive people give me to keep doing what I love. From my family coming into town to creating last minute looks for friends. My favorite part was showing not only the school and the guests but also my family, what I've been working on continuously for the past year.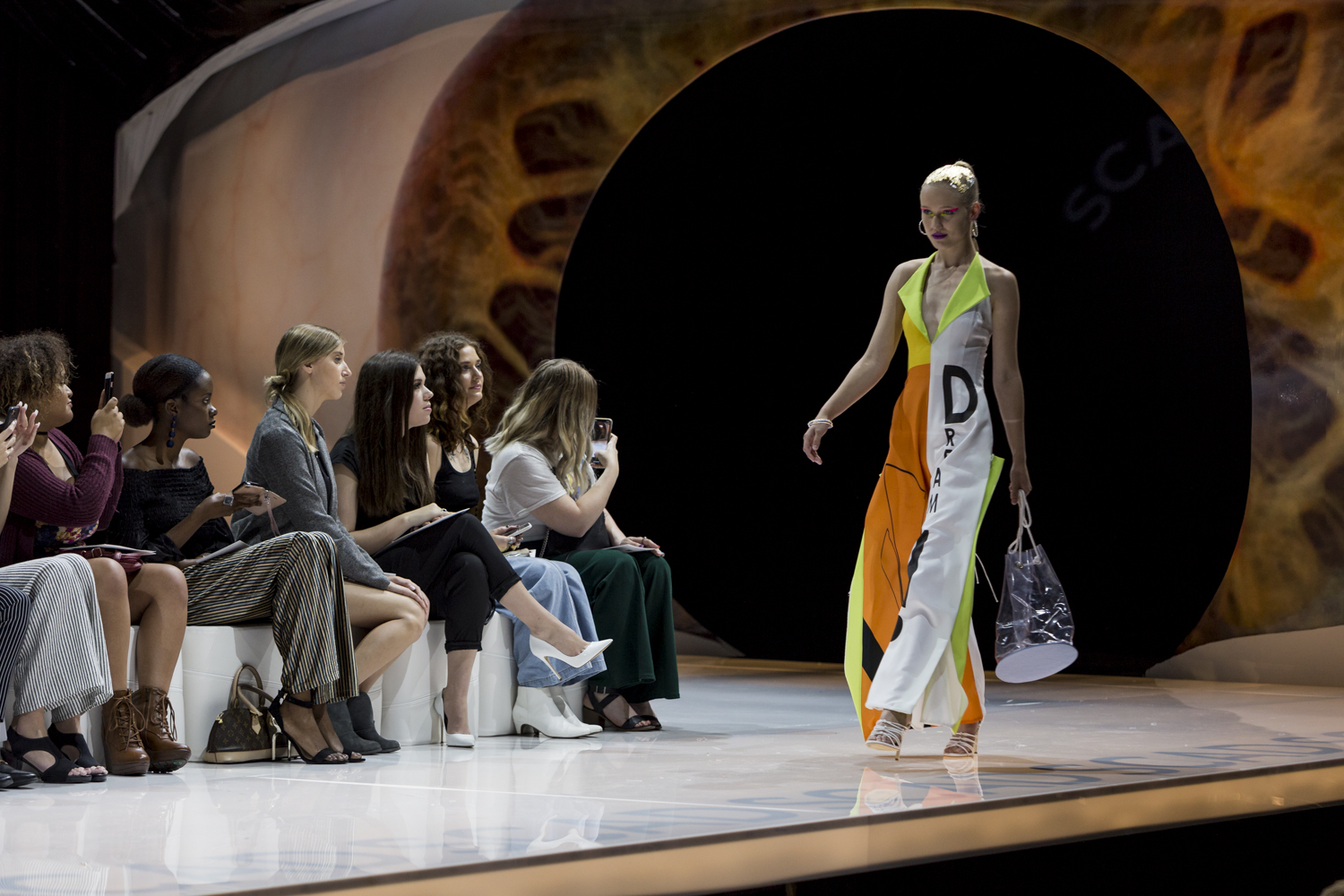 You do so well at branding your namesake fashion label. What is to come in the future for the brand?
I'm at an odd spot right now. Being the kind of designer who designs a piece of himself into every garment, I really think it's kind of a toss-up. What I do know is that this is not the last time you've seen a Stephen Street design walking down the runway, nor, I'm hoping, it's the last time you'll see my name in print. If I've learned anything from these four years at SCAD and my work even before that, it is that you make your own luck and if you're willing to put in the time, effort, blood, sweat, and tears, you'll see no end to your own success.
Written by Olivia Ewing
Photos by Liam Graham Haehnle