In continuing with our feature of senior collections, we were able to reach out to Christopher Rogers to give us an insight of his collection. He knows exactly where he is going and what he wants to achieve in the near future.
The Manor (M): How did you get into fashion?
ROGERS: I used to be really into comic books, drawing characters and making stories. One day in 4th grade I was drawing a comic and my friend asked me why my characters were all wearing the same thing. I started sketching different outfits for them and became immediately obsessed with that. By 5th grade I knew that I wanted to go to either SCAD, Parsons or FIT.
M: Has there been a turning point/revelation in your career?
ROGERS: I've always known that I want to have my own company and my own business eventually so I have always worked towards that. Specially this collection, everything that I have made I have made sure that it can be reproduced to potentially get many orders. It has been a forward trajectory.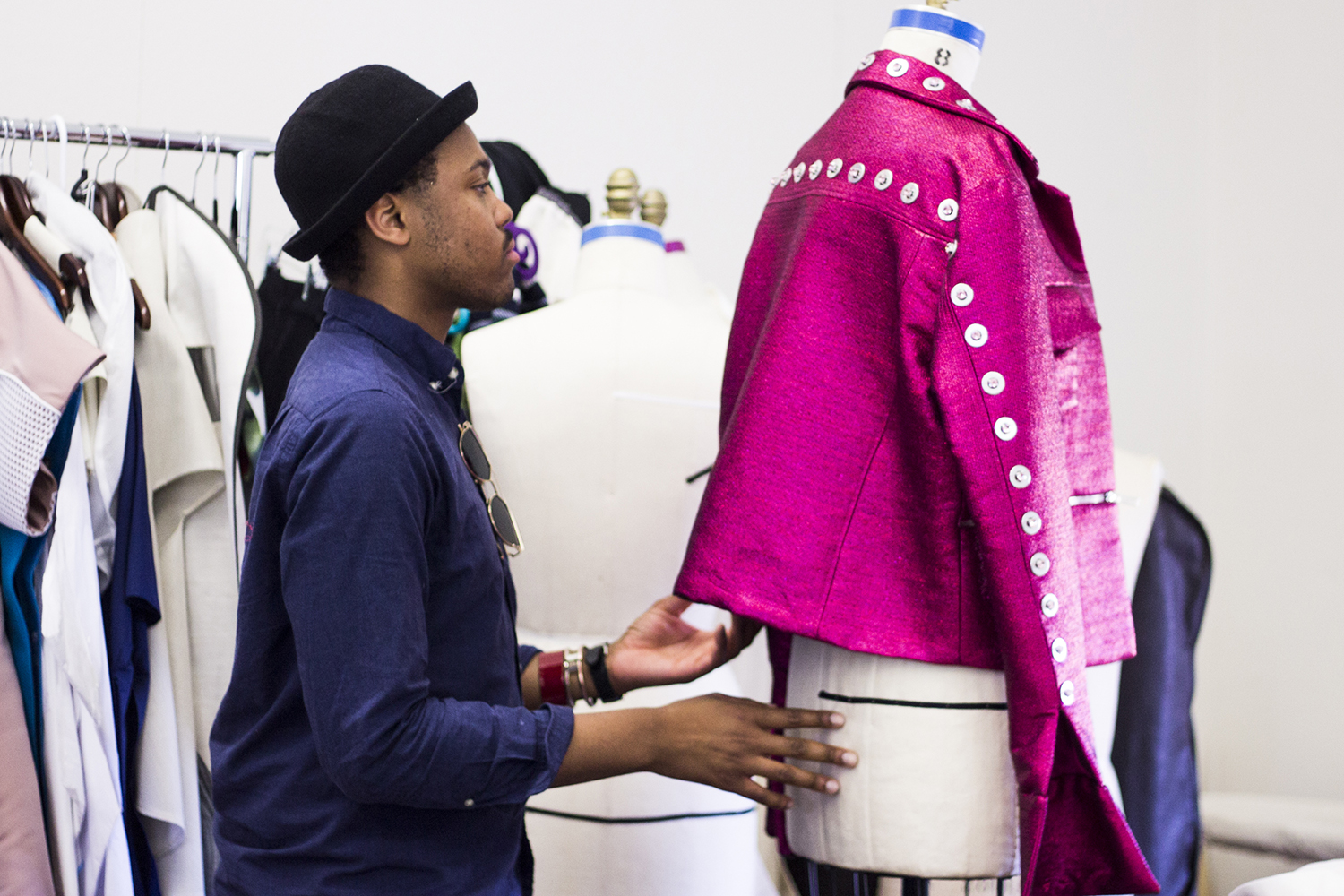 M: Where do you go to find your inspiration?
ROGERS: Mostly from indigenous cultures from around the globe. Some examples include aborigines from Australia and indigents from Alaska. This collection mainly came from agricultural farmers in Mozambique and Zimbabwe. Jackie Nickerson was able to photograph their lifestyle; they will take vegetation and random shirts and pants and just thrown them on themselves and that is very much reflected in the style of my clothes.
I combined that with Josef Albers color theory and the way colors change when compared to other colors. Also, the discotheque scene in Bali and Morocco in the 70s – It's basically a combination of several different things, as you can see.
M: Can you give us a snapshot of your collection?
ROGERS: A lot of layering, a balance of tailoring and things that are more draped. Effortless, but combined in a way that references both evening wear and occasion wear but still things that you could wear everyday – it is a mix of things that you wouldn't expect to go together.
Written by Maria Zapata
Photography by Joselyn Dontfraid