The Manor had the wondrous opportunity to visit the latest exhibition at the SCAD FASH Museum of Fashion + Film in Atlanta: 'Pierre Cardin: Pursuit of the Future.' Cardin is a vanguard in the industry with a 70 year and counting career, whose designs make one feel as if they are in the past and future at the same time, with 60s space-age aesthetics being Cardin's calling card. The exhibition features over 70 iconic garments that span from the 1950s to the present, both from the Pierre Cardin Museum in Paris and SCAD's own permanent collection.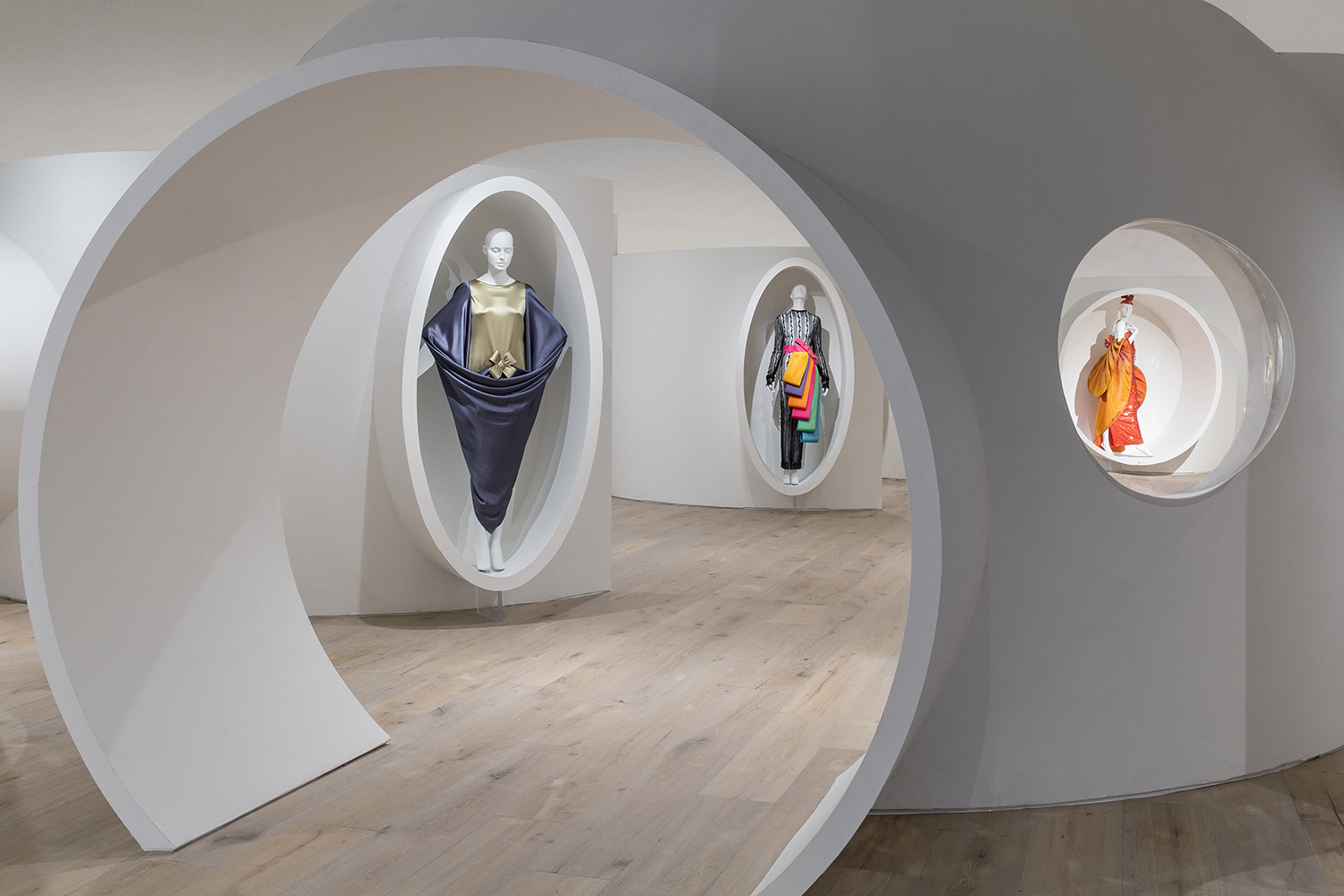 While Cardin primarily works with 60s silhouettes, such as the sheath and straight silhouette, he reimagines the female form by adding his own personal details that set his designs apart from the era-defining Mod trend. Most of his work utilizes a ring shape and variations thereof, which provides a futuristic touch to the classic sheath dress. Cardin also uses the ring inserts and circle motif to create and exaggerate curves rather than simply draping the fabric according to the curves of the body.
The color scheme is refined to graphic blacks and whites with the occasional pop of primary colors, whose punch is accentuated by their spare use. Later pieces play with muted greens, oranges, champagnes, and steel blues in rich silks and satins that challenge the expected flow of those fabrics. The graphic element also carries through in the striking mixture of geometric and circular shapes, providing an art deco vibe to his modern apparel. Cardin is a master of shape and line, using 2D design principles on a 3D form, sometimes exaggerating shapes in order to push the creative envelope.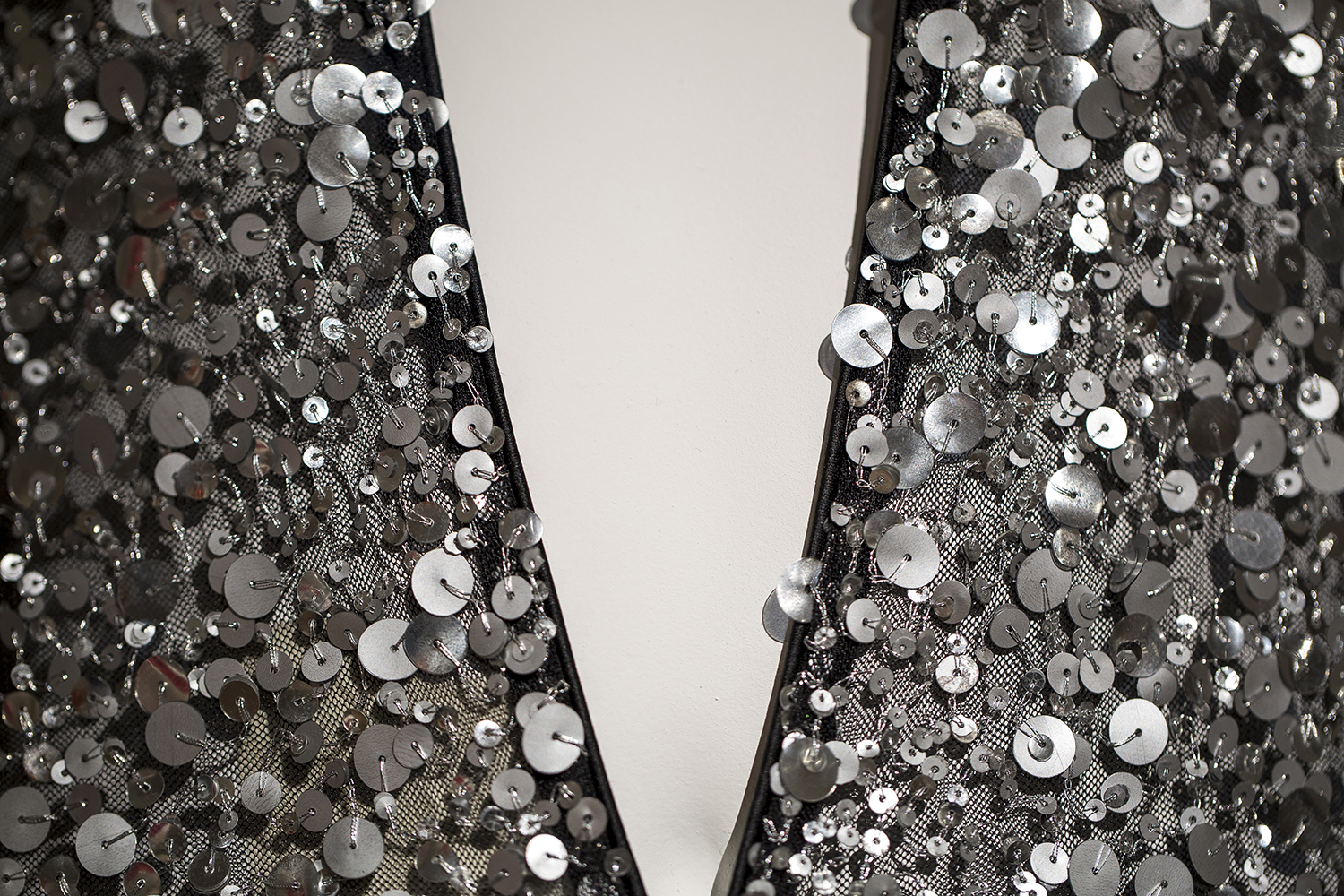 However, at other times, Cardin keeps things sleek and simple, allowing the textiles to speak for themselves. For example, the luxurious all-over silver sequin fabric used in his elegant evening gown isn't overly manipulated. The simple bat sleeve and deep-plunging neckline that leads to a simple black satin bow ooze effortless opulence. The dress makes you feel as if you could walk the red carpet on Friday, then lounge around on your yacht the following Saturday.
It was truly a treat to enter into Pierre Cardin's vision of the future and experience the past, present, and future at once.
Written by Ka'Dia Dhatnubia
Images courtesy of SCAD