Picture this: dramatic staircases leading to beautiful rooms frozen in time, with historic fashions surrounded by authentic interiors dating back to the 1800s. That is what you will be able to find at the upcoming exhibition in the Andrew Low house. The Low family is a strong part of Savannah culture with a mansion, of which Juliette Gordon Low was raised, can still be found on Abercorn Street standing tall amongst Spanish moss.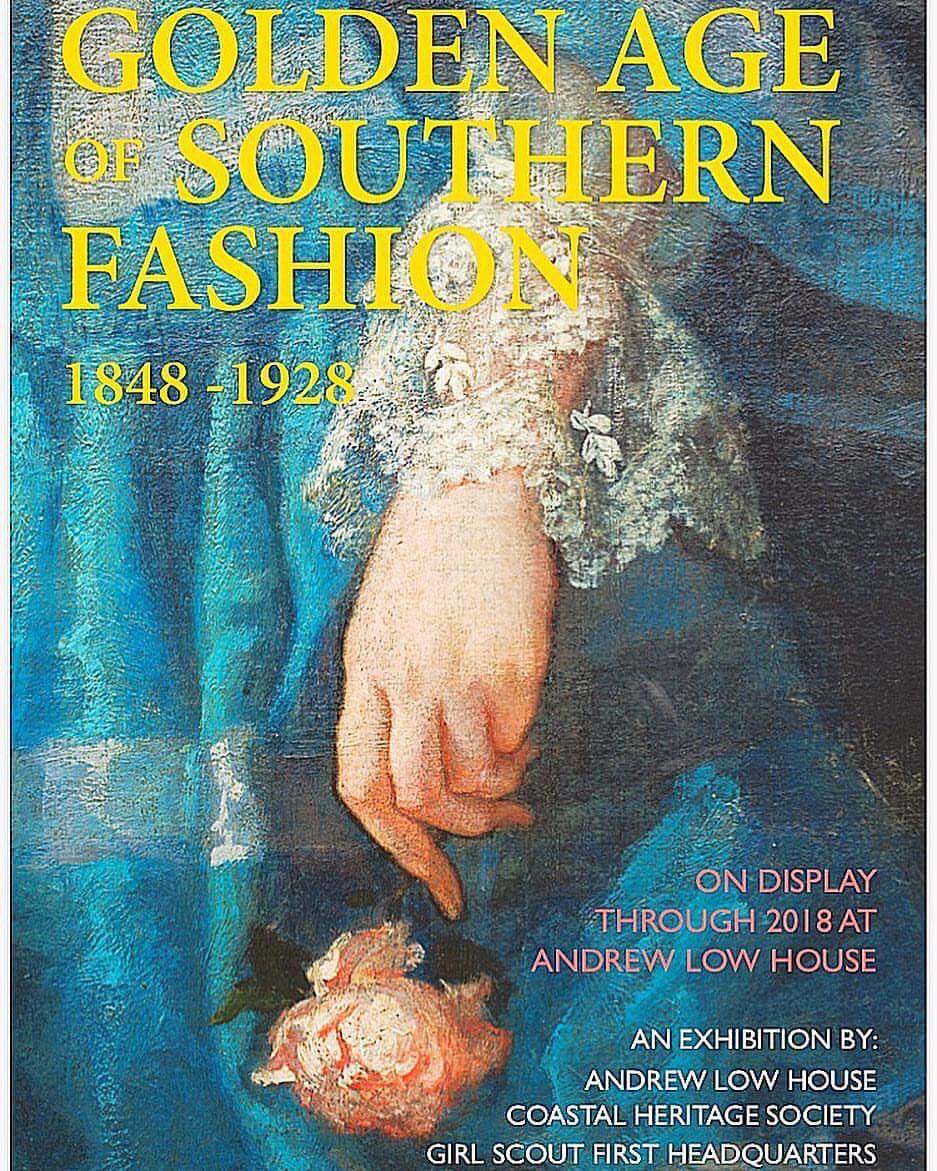 Although tours of the well-preserved home are a huge attraction for Savannah visitors, a new exhibition extending the heritage of the Low family is becoming available between Feb. 5 and Dec. 31, 2018.
The exhibition, entitled Golden Age of Southern Fashion, displays several pieces of period clothing which the Low family would have worn back in the 1830s until the late 1840s, with two significant pieces from later dates.
The setting is enhanced by the placement of the garments, truly capturing a time period. For example, as you climb up the staircase the first room on the left has a darker setting creating a mysterious mood for the smoking jacket, while in contrast, the light cotton morning dress can be found in the upstairs parlor. As one walks throughout the second level you will see two original Girl Scout uniforms which are the only pieces from later dates in the 1900s. Be sure to check out all the details and be impressed with the rarity of the intact belt and hat of the uniforms. Continuing through the house, you will see very fancy gowns of lace and prints – I would hate to spoil – before staring into yet another bedroom where a surprise will be found on the bed.
Another interesting aspect to note is the comparison in sizes of the gowns. Tour-goers will see the dramatic change in structure from the boxy Girl Scout uniforms that did not need nor encourage the wearing of a corset underneath. This heavily deviates from the tiny waistlines of the gowns, which would have only been worn with corsets. Rumors even float throughout the house that women at the time would die with scars and markings from these tight corsets.
This is not only a great exhibit for fashion lovers, but also those who want to delve into Savannah's rich history in an earlier time period. Make sure you stop by the Andrew Low House to view the historic fashion of the times.
Written by Alexis Hubbard
Cover image via Visit Historic Savannah