"Dries" is a new documentary that follows famed Belgian designer Dries van Noten. Delving into a more personal look at the artisan's life, the struggles, and triumphs of working in the fashion industry come to light.
The film fades in and out of van Noten as he works on his Spring 2016 collection and reflects on the past. What is both heartbreaking and motivating about these reflections are the lessons learned throughout the years. From a simple decision such as throwing all of his silk fabric in the wash before use, van Noten challenges the formal stigma of the fabric with his women's Spring/Summer '94 collection. Yet, he has also faced distaste for his Fall/Winter '09 collection. Inspired by an exhibit of Francis Bacon, he tried to juxtapose the perceptions of beauty and ugliness. It was not received as well as anticipated and sales were low.
That is the sad reality of the fashion industry.
Designers are expected to push out collections every season without breaks in between. It is both mentally and physically tiring to imagine the next big idea that the market is looking for. It is even more challenging for designers who seek to design for themselves rather than others. That is what makes Dries van Noten so unique. Working with bold colors, intricate embroideries, and mixing patterns never paired before, he combines distinct elements into collections that represent time periods rather than seasons.
"We have to invent a new word because fashion is

over in 6 months," he states. "That's what

people think of fashion. I would like

to find a word that is timeless."
That's the great thing about this documentary. We are able to see a high-level designer like van Noten say that it is okay to have hits and misses with our work. We are able to grow from our mistakes and possibly learn more from them than from success.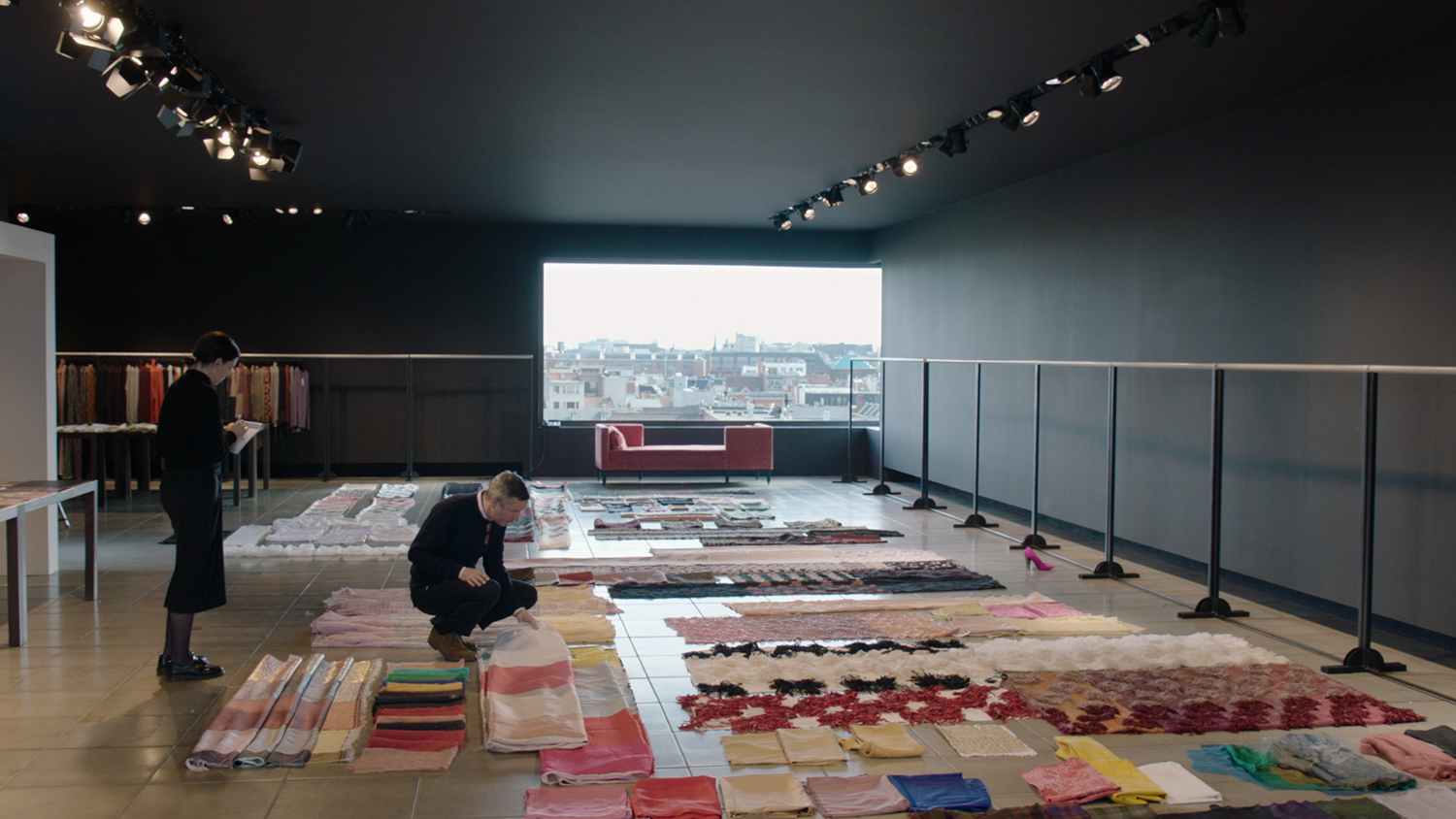 As SCAD students, go into your creative fields with a willingness to explore things that have not been touched before. The next big idea could grow from the simplest mistakes.
"Dries" is available to view on Netflix right now.
Written by Brittany Perrone
Images courtesy of Dogwoof Productions