We have high hopes for the "black-ish" spin-off series, "grown-ish."
Almost twenty-five years have passed since a television show starred a black college student's experience, "A Different World" being the last ending in 1993. Obviously, many of us were not born during the '90s sitcom's run, but the coming-of-age stories to come from the characters in "grown-ish" are relevant more now than ever.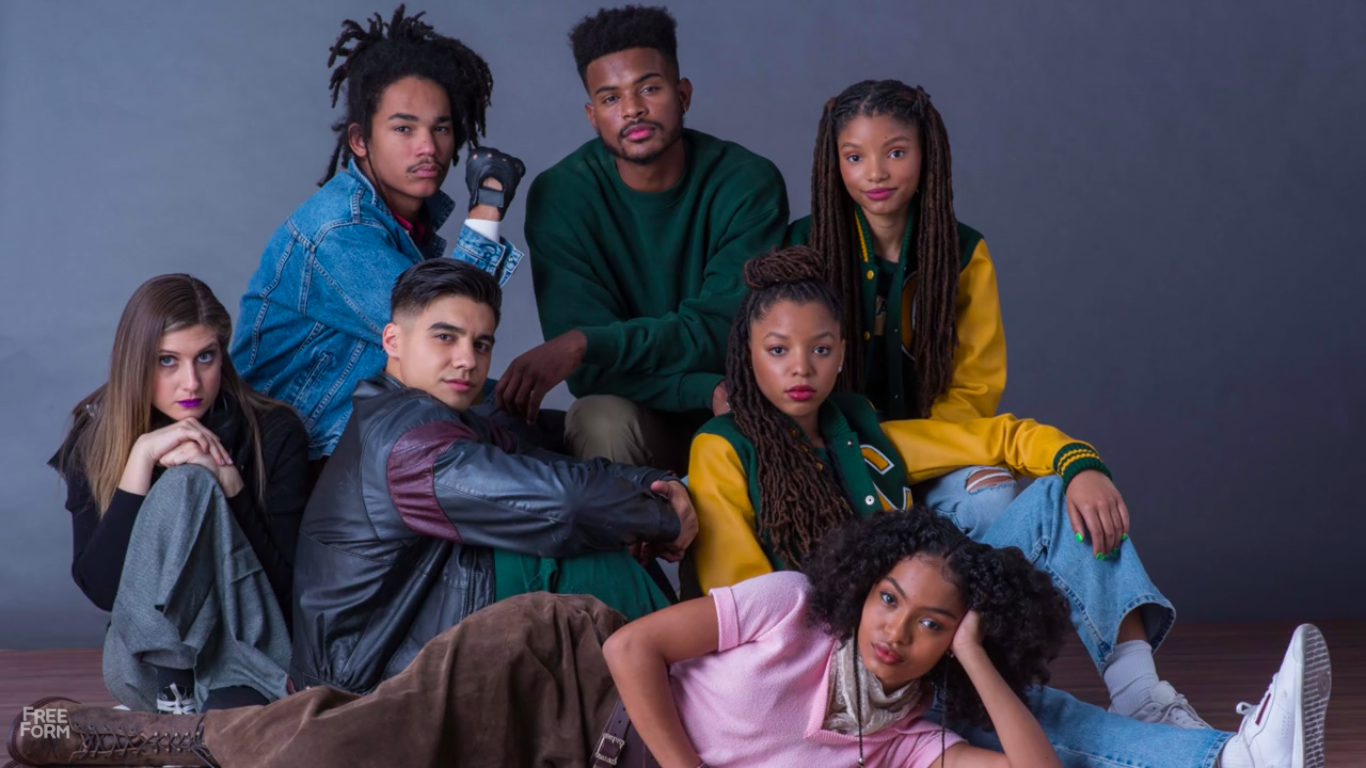 Often times, shows depict us as youngin's who take the little independence we acquire in college for granted and end up White-girl wasted way too often– which, actually, does more harm than good since it gives those actions a sense of normalcy. Finally, we have a television series that depicts the innocence (something we all once had) of our semi-vain, curious, and anxious thought-process as we transition from high school kids to young adults.
In the first two episodes, the series has already accurately captured the essence of our youth as we try to figure out how to "adult." Touching on some topics that "black-ish" could not — self-discovery, all-nighters, drugs, parties, hook-ups, and more to come — the plot seems promising with plenty of comedic relief that will keep us tuning in. A genderless bathroom was even shown within the first five minutes.
It felt a little nostalgic to see the characters encountering what many of us in real life have gone through, like having drama with a roommate and totally not-stalking the cute guy, or girl, from that one class.
Of course, fashion is a factor that we'll be tuning in to the series for, too.
Balenciaga's Bernie Sanders-inspired hoodie and the Nike x Off-White sneaker collab were spotted on Luca (Luka Sabbat), or "Baby Basquiat" as Zoey nicknamed him. There is also a lot of Opening Ceremony that goes noticed, and we also peeped Vivek (Jordan Buhat), the ambitious and questionable school drug dealer, in Gucci. The students never seem too flashy, and that is just how we like it.
It has been long overdue for a show to represents and voice our generation, by our generation, in college. Television shows based on students have not been good since Gossip Girl, anyway.
Be sure to check out "grown-ish" on Freeform every Wednesday at 8:00 pm or watch on-demand with Hulu.
Cover image courtesy of Freeform