The rise of faux fur has recently inclined due to consumers awareness of the harm and environmental impact it causes on our furry friends and planet. After Gucci's pledge to ban fur from their products, the trend has trickled down to the likes of more affordable brands.
Although this change in trend is recent, we must shed light on one of the earliest innovators of the faux fur, Donna Salyers, the owner and creative operator of Kentucky-based company Fabulous Furs.
The cruelty-free fur company began nearly 30 years ago one night before Donna took a business trip to NYC in the late 80's. Wanting to blend into the city's trendy style without dropping $5,000, she decided to sew her coat with faux fur. When she arrived in the city, she was overwhelmed by praise from local New Yorkers who fell in love with her "fur." She was even denied coat services in a restaurant who claimed they couldn't "take responsibility for a coat of that value."  
Five years later, Donna saved money and treated herself to a real, full-length mink fur coat. On her drive to the fur salon, however, Paul Harvey's radio station decided to do a segment on how kittens are skinned alive by a London toy manufacturer to become "mink" teddy bears. Utterly horrified by the idea of wearing a "kitty" coat, Donna's perspective completely shifted– thus the creation of Fabulous Furs.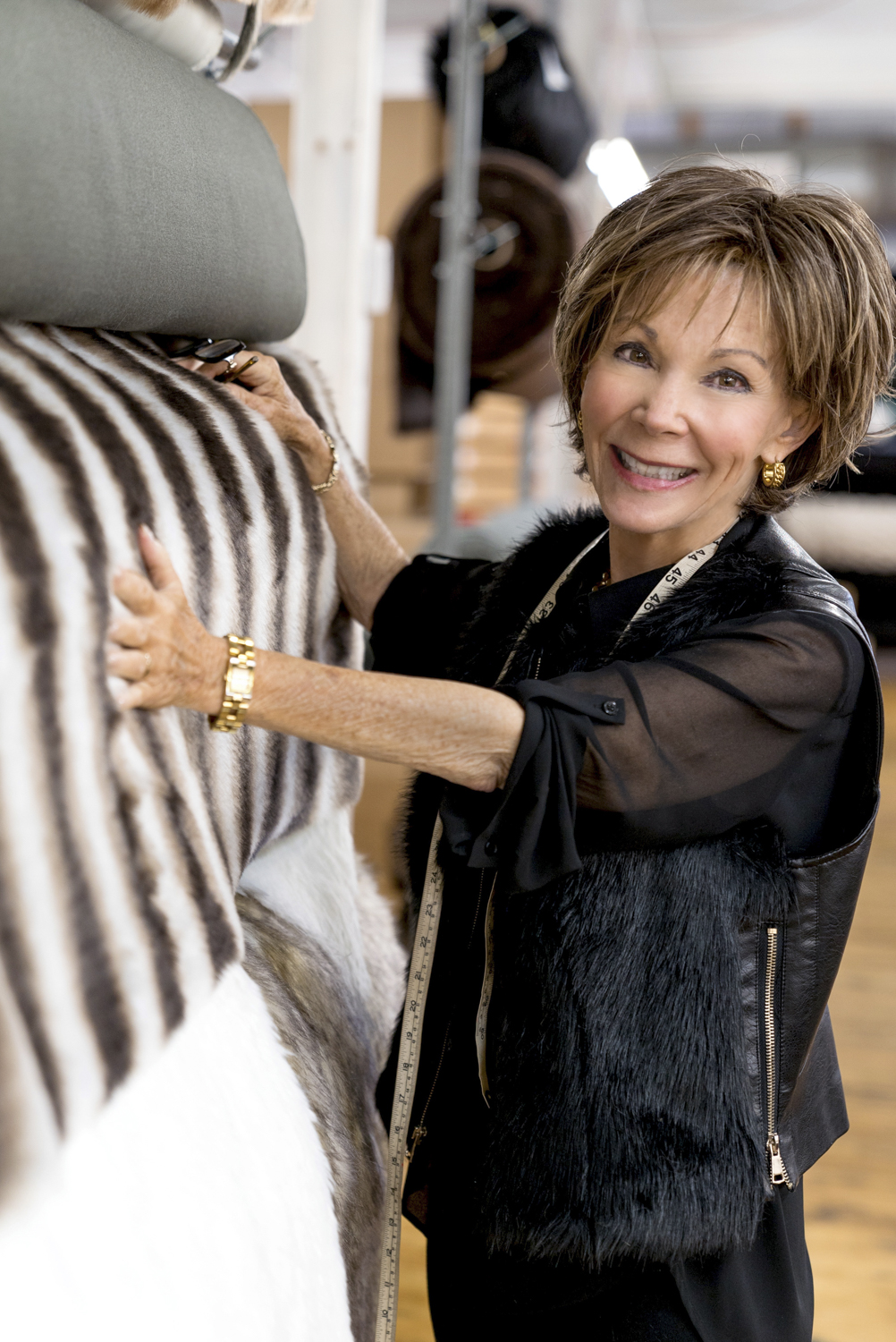 For the first two decades, Donna's store operations consisted of only her.  Shortly after this launch, she received a high demand from upscale stores and boutiques. As this influx of demand for her designs came, her design team grew to become a "fun, functional, and affordable" brand.
Despite fashions latest push towards animal-friendly fashion and sustainability, it is impossible to overlook the darker eras of fashion.
"Faux fur versus animal fur is a personal decision," Donna states. "We'd never preach or insist…but with education and beautiful product and great presentation, we hope fabulous-ness speaks for itself."
In a fashion world filled with socialites and celebrities who favor the lavishness of real fur, Donna also remarks that she has never rethought her decision, even if trends were saying otherwise. And from working in the industry, she said that many brands and stores are caught continuously mislabeling animal fur as faux.
She mentioned that whenever her work is shown at trade shows, they are typically located in the "fur aisle" because people can hardly spot a difference. Although she did mention that there were many barriers she encountered trying to convince people that faux can be just as luxurious and even more rewarding, her animal-friendly heart never steered her down a different path.
As for the future, Donna predicts that the fashion industry will become much more conscious of cruelty-free. As years progress and brands develop the rise of faux fur will undoubtedly hit the runway and tear down the stereotype of animal fur being the only representation of wealth and luxury.
Harvey's radio segment and her patient grandmother who taught her how to sew at the age of seven were the two main triggers that inspired her to build her brand. After growing up in Kentucky, she said that the NYC scene and reaction to fur was another aspect that inspired her to carry out this dream. With a vision right in her mind, Donna turned down college and has been working ever since. Although she missed out on educational opportunities, she said this gave her more motivation to teach herself and create her living and name brand.
As fashion trends pass by, we must remember we can't change our past consumer choices, but that people like Donna at Fabulous Furs can serve as a reminder to how extravagance and animal-friendly fashion can walk hand-in-hand.
Written by Sinead Hornak
Photos courtesy of Andrew Krebs from Fabulous-Furs