A quaint gallery exhibits Joanna Shi's wonderous and rightfully entitled photography collection, "Ethereal."
Friends and family filled the gallery, buzzing with energy that matched the images. As a senior at SCAD, Shi makes the most of her education by taking her work to the next level. Her passion for fashion, photography, and movement of the human body jumps off the wall and profoundly grasps the viewer.
When questioned about her creative process, Shi's eyes lit up. She described her process of unifying the location, model, clothing, and props to create a cohesive whole. Her main inspiration for this process was famous fashion photographer Tim Walker. After exploring every concentration of photography, from landscape and documentary to food, she stumbled onto Walker, a man known for his prop work. Shi credits Walker for helping her find her niche in fashion photography.
After explaining her hunger for complicated fashion photography, she went on to describe her favorite sub-collection: three pieces filled to the brim with props. Activated by flashing lights and muted neon colors, the models become one with space. She showcases the textured and layered clothing in a spectacular, completely creative way.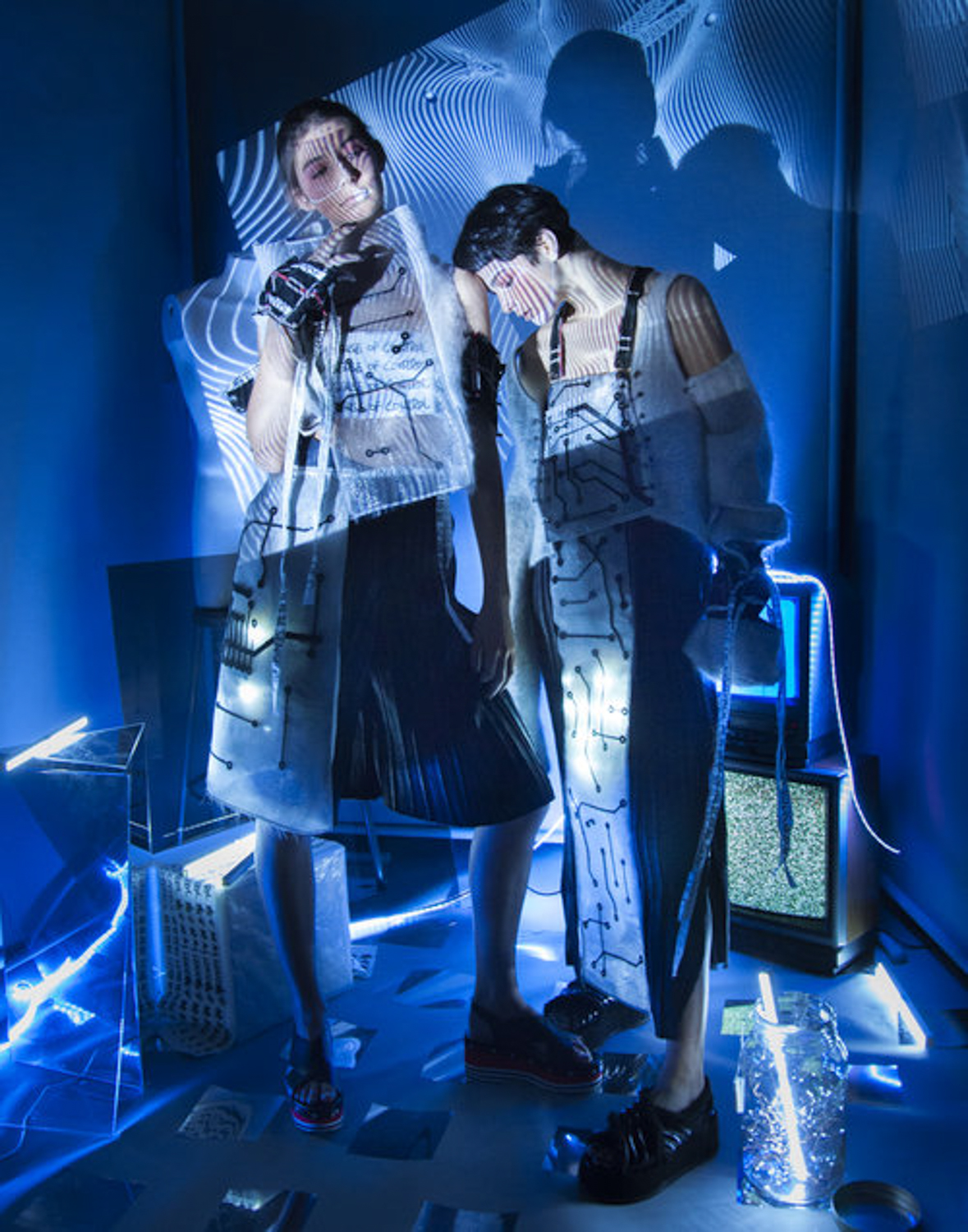 Though her favorite pieces had been captured at a studio set, Shi often takes advantage of the juxtaposition between nature's organic forms and the more structured make of the clothing. She ventured into the forest, found a rundown playground, and used the beach to her advantage for outdoor shoots. On top of these naturally found props, she also incorporated smoke, balloons, plastic, and other man-made objects into her images to frame the clothing in a jarring, yet pleasing way.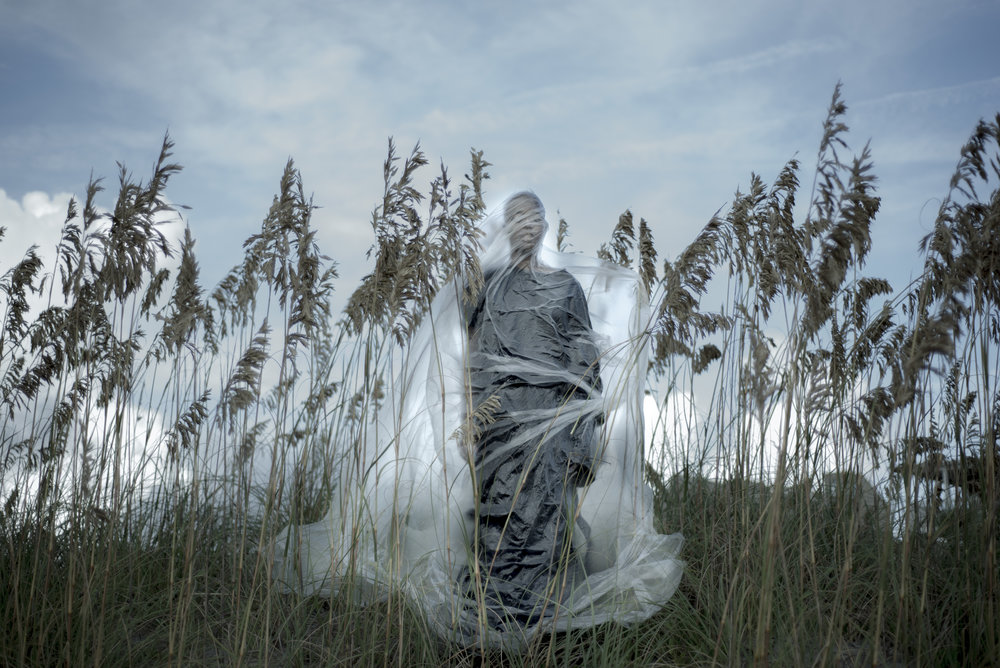 While beyond proud of what was showcased at this event, Shi knew her own shortcomings and admitted that one image could be better: a piece where she had battled the extreme weather and other calamities. Luckily for her, her limitations were only visible to her eyes.
Shi's fashion photography is cutting edge and inventive. With the clothing placed alongside the corresponding pieces, the viewer can clearly see how well Shi can understand fashion and brings it to life in her images.
A gallery opening for an artist so young could not have gone better. Joanna Shi's work and talent meet and exceed all the expectations of the gallery's title.
To view more of Shi's work, visit her website.
Written by CoCo Hubbeling 
Photos courtesy of Joanna Shi