Fashion Intuition: Bring Yourself To Life
A conversation with SCAD fashion Professor Marie Aja-Herrera combines the personal and professional aspects of fashion intuition. Is it inevitable for these two aspects to merge in a creative field? Fashion is a professional industry, but clothes are personal and unique to every artist. This is where my discussion with Marie begins.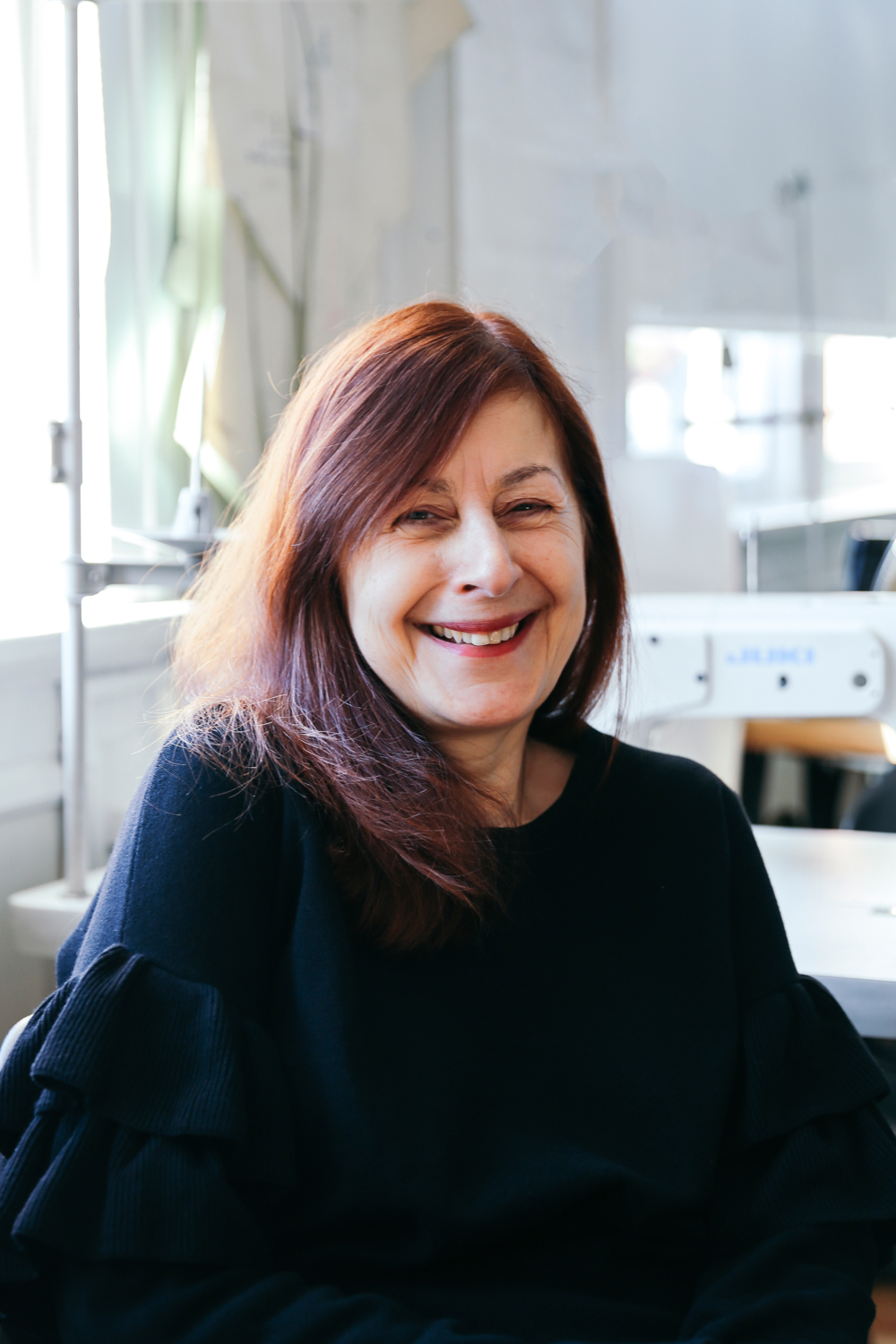 Natural light fills the classroom in Eckburg Hall, the bright sun casting a yellowish tint over the white walls. Wisps of thread accent the floor; mannequins huddle in small groups, and long, industrial sized tables sit in rows. The fashion industry is known to promote a fast-paced lifestyle; yet somehow in a classroom bursting with the inspiration and dreams of students, there is calm and order.
It almost feels like a reverie until I hear the answer to my question, "How did you become interested in fashion?"
A cheerful English accent echoes from across the table: "I always was."
"My father was a painter and an architect," says Marie. "He would make furniture as a hobby, and always wanted me to be an architect. I always liked fabric, and I think what really inspired me was when I was about eight, one of my great aunts actually sent me a whole box of vintage, antique clothing."
The clothing was from the twenties and thirties, with Victorian pieces mixed in. Perhaps this sparked Marie's preference for vintage wear, because while she attended college in the eighties, instead of sporting Madonna hairstyles and badges, Marie wore beaded dresses from the twenties with denim jeans and Doc Marten boots. During that time, this outfit composition may have been perceived as strange, but Marie didn't mind.  
I always wanted to mix things. I never wanted to look like everyone else. I didn't like to look like everybody else," she explains to me. "I never did fashion because it was a means to get a job. For me, it was a way of doing artistic things. I was very much about making and creating things that were not mainstream."
The fashion industry is about so much more than simply looking stylish or of-the-moment.  
"Clothing is about making you feel comfortable and expressing yourself," says Marie.
On the other hand, professional designers have expectations to meet and deadlines to make.  Summer turns to Fall and Winter turns to Spring, the leaves change color and the flowers bloom.  An on-brand yet unique collection is expected at fashion week, in catalogs, and in stores. Raf Simons, the former creative director at Dior, was recently a topic of discussion in one of Marie's classes.Why did he leave Dior? Marie shares with me an answer of complete clarity and logic: thirty-four collections a year.
"It stifles your creativity. You don't have time to regenerate, be creative and explore; which is really what fashion is all about," she explains.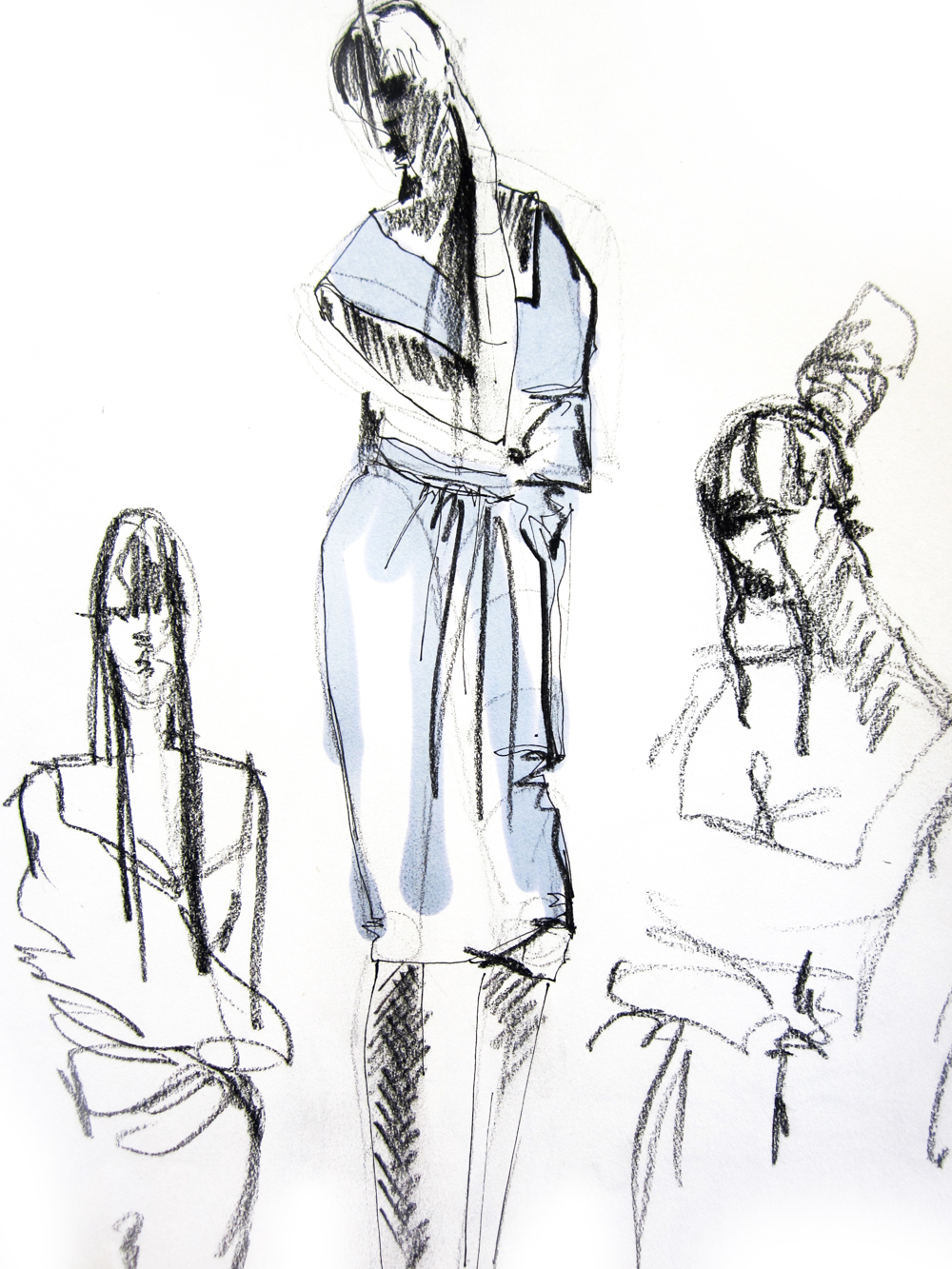 How has Marie's exploration of fashion influenced her personal style over the years? While she still has an admiration for quirky, eclectic and edgy things, she describes her current style as being much more practical.
Whether your style is daring or minimalistic, there is a confidence that comes with allowing yourself to dress the way you want. Marie's self acceptance can be traced back to a story from when she was a little girl.
Once introverted and quite shy, during an argument with a friend Marie was asked, "What makes you think that you're so special that everyone is looking at you?"  
"Blimey, she's absolutely right," Marie remembers thinking. "They're not [looking at me], and even if they are, I don't care anymore. And, boom! My mom said to me that it was like a light switched on, and my personality really changed because I just became confident."
However, Marie offers a twist on the idea of self-acceptance and how it influences the way we present ourselves: it's ok to portray an image that may not be completely transparent to your inner self; rather, you can create the image that you want people to see.
For example, Karl Lagerfeld wears sunglasses, and sunglasses are a way of hiding. Marie feels that self-acceptance isn't always about showing people the inner you. True self acceptance isn't for the outside world, it is love for your inner self. 
Our perception of the world around us can be quite confusing at times, so I ask Marie what kind of advice she has for students on staying true to themselves.
"They should be wearing the clothes they design," she says."I tell them that you cannot design something on paper and not like it, and expect somebody to buy it and wear it. All the clothes I ever designed I would wear. It is an extension of you."
She continued, "stay focused, give yourself a five year plan, and just don't listen to anyone else – unless it's good advice, of course!  Don't get sidelined.  If someone says, 'Don't do that, it is too weird!' So what? That is part of being confident."
It is at this point in the interview that we begin to hear the sound of shoes clicking on the wood floors, and the hum of sewing machines waking up. Marie lets her students know that she will be with them in a moment, before looking at me and saying, "If you have a real belief in something, then you will make it happen."
Written by Carly Walker
Photographed by Matt Sgambati
Illustrations courtesy of Marie Aja-Herrera