From iridescent clothing and metallic makeup to strobe-lit shoes, this year's Beaux Arts Ball exhibited a fascinating and often humorous perspective on the future of fashion and architecture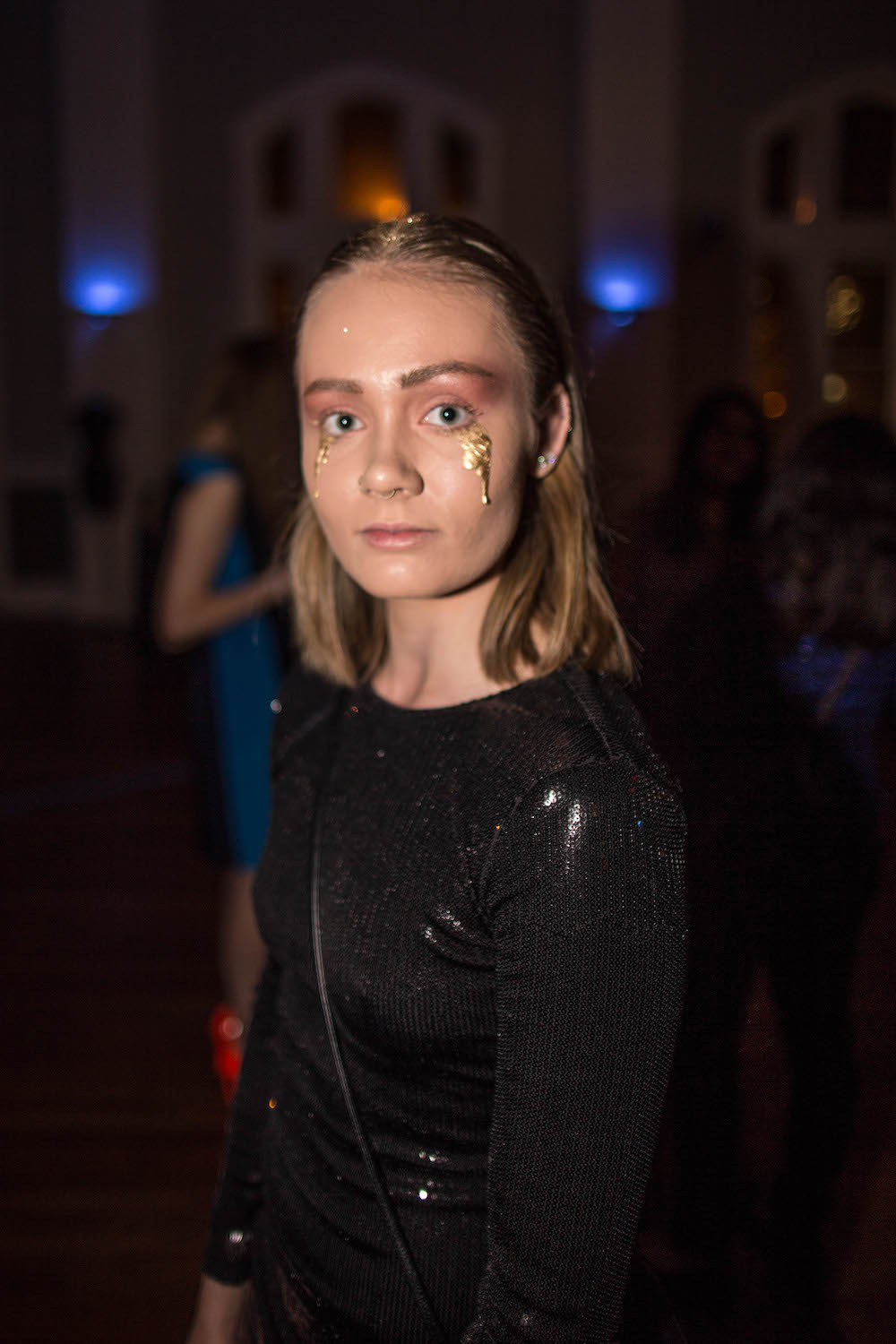 The Beaux Arts Ball, hosted by the American Institute of Architecture Students (AIAS) and Interior Design Organization (IDO), is an annual event where building arts students and professionals dress up in some of their wildest attire, according to the theme. This year they looked to the future, taking inspiration from the digital and electronic age that we live in now.
Barrett Higginbotham, AIAS Beaux Arts Ball Director, describes the occasion as "the perfect excuse to do things that go against the rules of how we fashion ourselves."
Despite the enormous amount of black worn by attendees (the stereotypical architect look), many outfits certainly broke those rules, shoving aside the status quo.
Attendees explored ways of embedding lights into their clothing. Unique, circuitry-inspired pyramidal lights protruded from the blazer of senior architecture major Erasmo Perez-Villa. Professor Timothy Woods sported flashing sneakers as he enthusiastically handed out glow sticks to attendees. The future, perhaps, glitters and glows, and there was plenty of glitter in the form of sparkling jumpsuits and shimmering silver makeup.
Time will tell whether the future is black, bedazzled, or shrouded in digital and electronic media. Whatever happens, Beaux Arts is at its best when it's pushing discourse and inspiring future designs, allowing attendees to take a much-needed break for a night of fun.
Written by RJ Scalzo
Photographed by Liam Graham Haehnle