Who would've thought that we'd be seeing chaps and cowboy boots on our Instagram feeds? When did the cowboy become so popular? Is it because of the abundance of artists who have had commercial success with their western influences? Take Mitski's Be The Cowboy album, for example, or Kacey Musgraves winning Album of the Year; or even Lil Nas X taking over the internet with the remix of Old Town Road featuring Billy Ray Cyrus.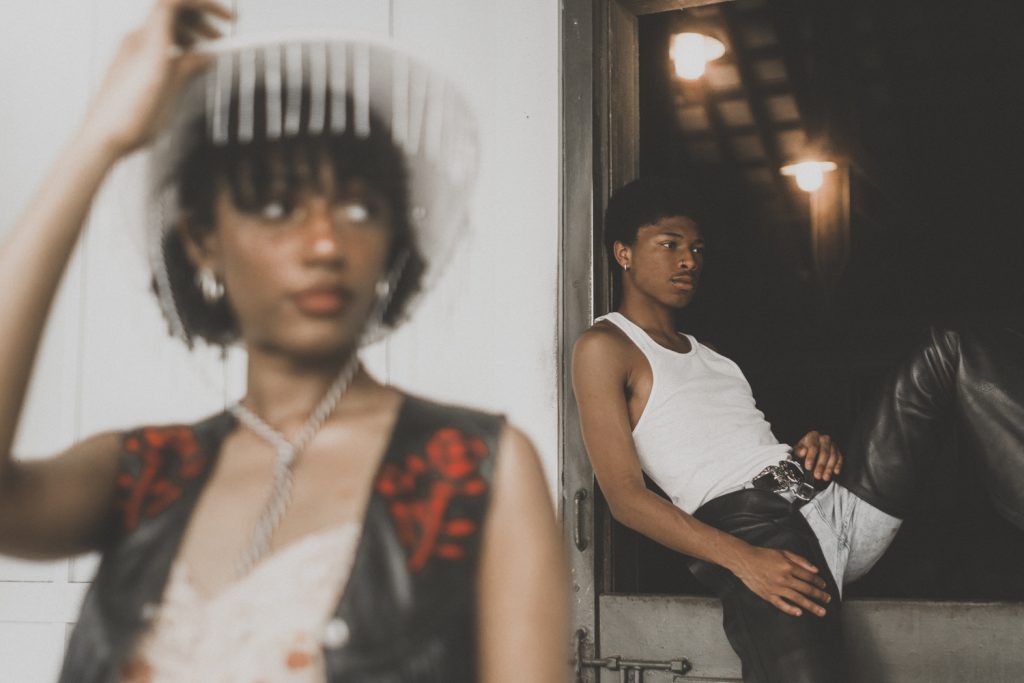 This can only be explained by the emergence of the yee-haw agenda taking over fashion and pop culture. What is this exactly? The term was created by Texas native and pop culture activist, Bri Malandro. The yee-haw agenda is a build up of Twitter memes and black artists dressing up in their favorite giddy-up gear. Malandro launched the Instagram account @theyeehawagenda that helps bring to light iconic photos of black entertainers and artists in their best western flare.On her feed you can find throwbacks to Destiny's Child in their cowgirl hats, RuPaul in his head-to-toe gold fringe look and more. The account's collection of cowboy gear on black artists and entertainers highlights the yee-haw trend that has been pervading music, fashion, memes and the increased usage of the cowboy emoji on social media.

What this craze does is uncover history that was erased. When you think of cowboys, your mind might go to John Wayne and the classic wild west movies with predominantly white casts. However, what was hidden from American history taught in schools is the black cowboy. After the Civil War, 25 percent of cowboys were black and "being a cowboy was one of the few jobs open to men of color."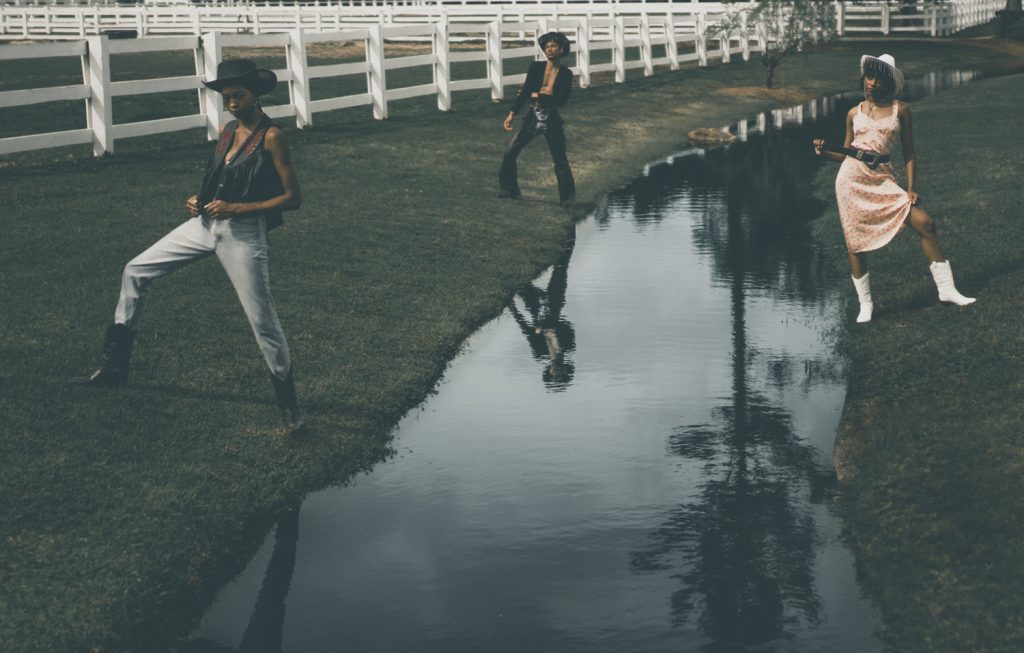 To dive deeper into the western comeback, black artists who have recently dawned the western aesthetics are putting an end to the erasure of black cowboys. For example, Solange's release of her album, When I Get Home, overflows with visuals of black cowboys and scenic stills of her hometown Houston. The Houston native's album helps push the yee-haw agenda further and bring the depiction of black cowboys into the spotlight of contemporary pop culture.
So, is the yee-haw agenda reviving a new face for Americana? So far, it's helping redefine the American portrayal of cowboys and the West and giving representation to the people of color left out of whitewashed history. This is not a black cowboy comeback. Black artists and entertainers are increasing the visibility of the yee-haw style; and, more importantly, bringing it back to its multi-cultural roots.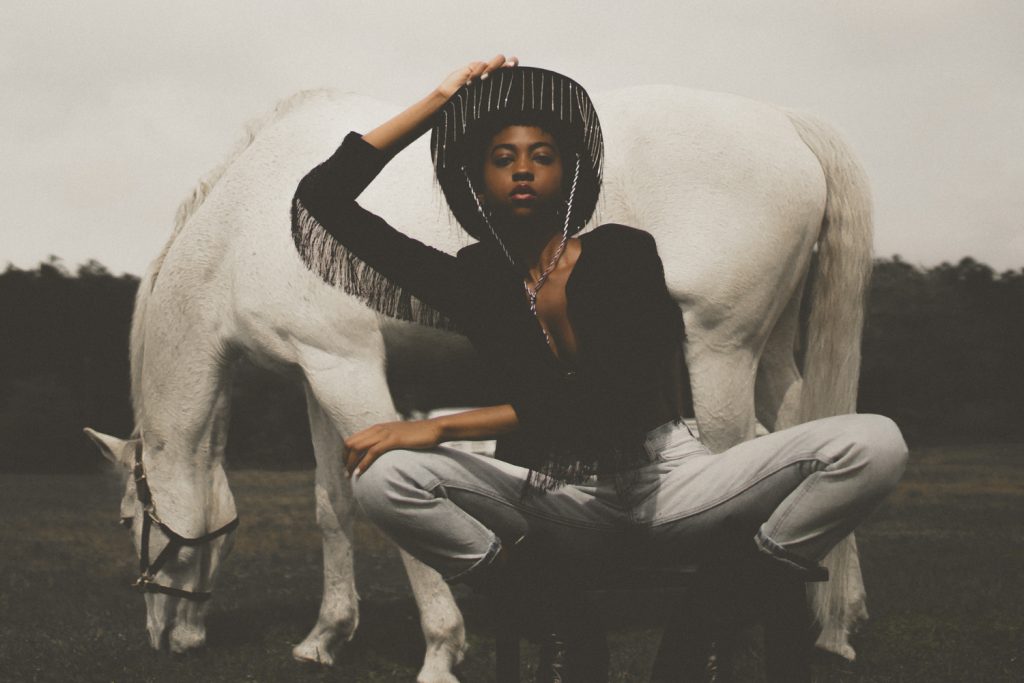 Written by Daniela Guevara
Photography by Ty Dowda
Creative direction/styling by Daniela Guevara
Models: Maya Ash, Nicole Mitchell, Xavier Simms