These past two weeks have flown by — I have been busy with going to the Hamptons, work, and New York Fashion Week: Men's.  That is one thing I love about being in this beautiful city; there is always something to do.  Let's jump right in.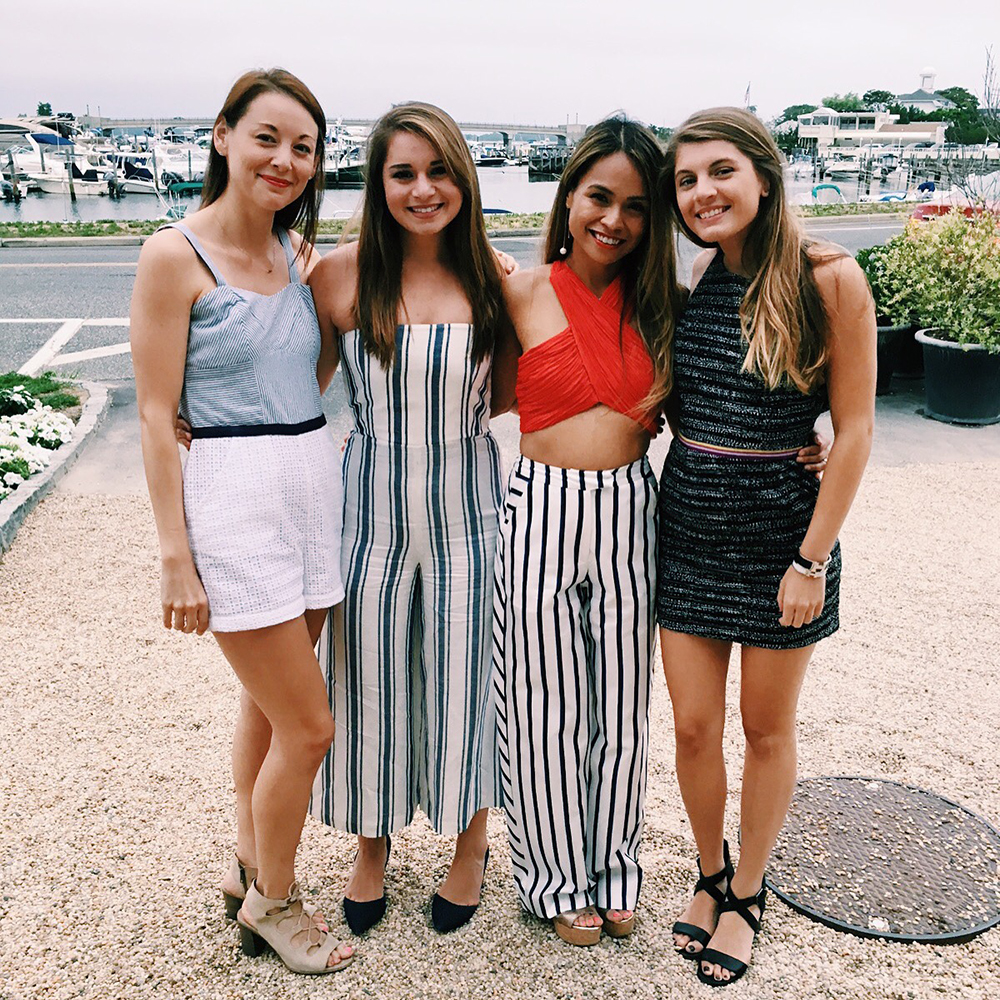 Last weekend I had the chance to go to the Hamptons with family of mine.  Unfortunately, it was gloomy and a little rainy all weekend, so we didn't go to the beach and soak up the sun.  Instead, we explored East Hampton Village for the day.  My favorite store there is Milly, they have the cutest bags and clothes!  That night we went to Sag Harbor to get drinks and dinner at Wolffer Kitchen.  If you are ever there, definitely go.  Order the truffle parmesan fries for appetizer, entree, and dessert.  You won't regret it.
This week at work has been so fun!  As an intern, I run a lot of errands all around the city.  I love errands because in the fashion industry, everything is connected and everyone is collaborating.  One of the errands I got to run was going to the Opening Ceremony showroom to drop off samples for them to look at.  Needless to say, it was amazing.  
Another task that was really fun was pulling pieces for the magazine Archetype.  As an editorial magazine, they need the best of the best in terms of clothing, jewelry, and accessories.  The editor requested jewelry that had a dark, almost pirate feel to it.  I went through the showroom and selected the best pieces for this theme, and then I got to deliver them to the editor.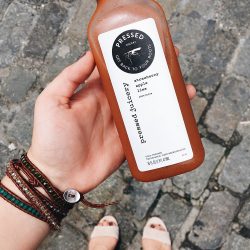 My favorite new store this week is Oak and Fort.  I discovered it one day while browsing around Soho.  It is off on a side street, so it is one of those hidden gems.  I love their clothing because of its simplicity; they go for basic silhouettes with a little twist.  And it is reasonably priced, so how could you not love it?
Juicing is all the rage here in the city, so there are a million different juice brands and stores everywhere you go.  Emily and I met at Joe and the Juice to catch up on life in the city, and I have to say that it is my favorite juice company.  I have gotten the juices a couple times, but what I really love is the avo shake.  It has avocado, banana, and vanilla milk — so rich and yummy!  If you're a Mexican food lover, El Vez is the place to go.  It's in Tribeca and has the best (and I mean the best) guacamole ever.  You can tell I'm sort of really obsessed with avocados, huh?  
New York Fashion Week: Men's were these past couple days, so of course I trekked my way over to the venue to shoot some street style.  It was intimidating at first, but after a while it just comes naturally.  I met so many cool photographers, including Quistyle, who is famous for his fashion week street style.  He also went to SCAD, so we bonded over that!  I briefly talked to Alex Badia, the Style Director of Women's Wear Daily, and Danielle Cooper of She's A Gent.  Everyone at fashion week is so cool and nice; it was truly an honor to be able to take pictures of them!  If you haven't already, check out the Manor St article from New York Fashion Week: Men's.  
Written and captured by Lian Najarian