Looking at Richie Hunter, 21, Accessory Design, there is no denying that his one of a kind style grabs your attention and peaks your curiosity. Dawning handmade hats, jewelry and the occasional bathrobe, Richie first caught the Manor's eye with his high-fashion-grunge aesthetic and carefully crafted outfits.
"I love getting dressed in the morning, I never just throw something on. The stranger something is, the more I'm interested in it—If people think it's crazy, to me that's the best compliment." Richie says smiling.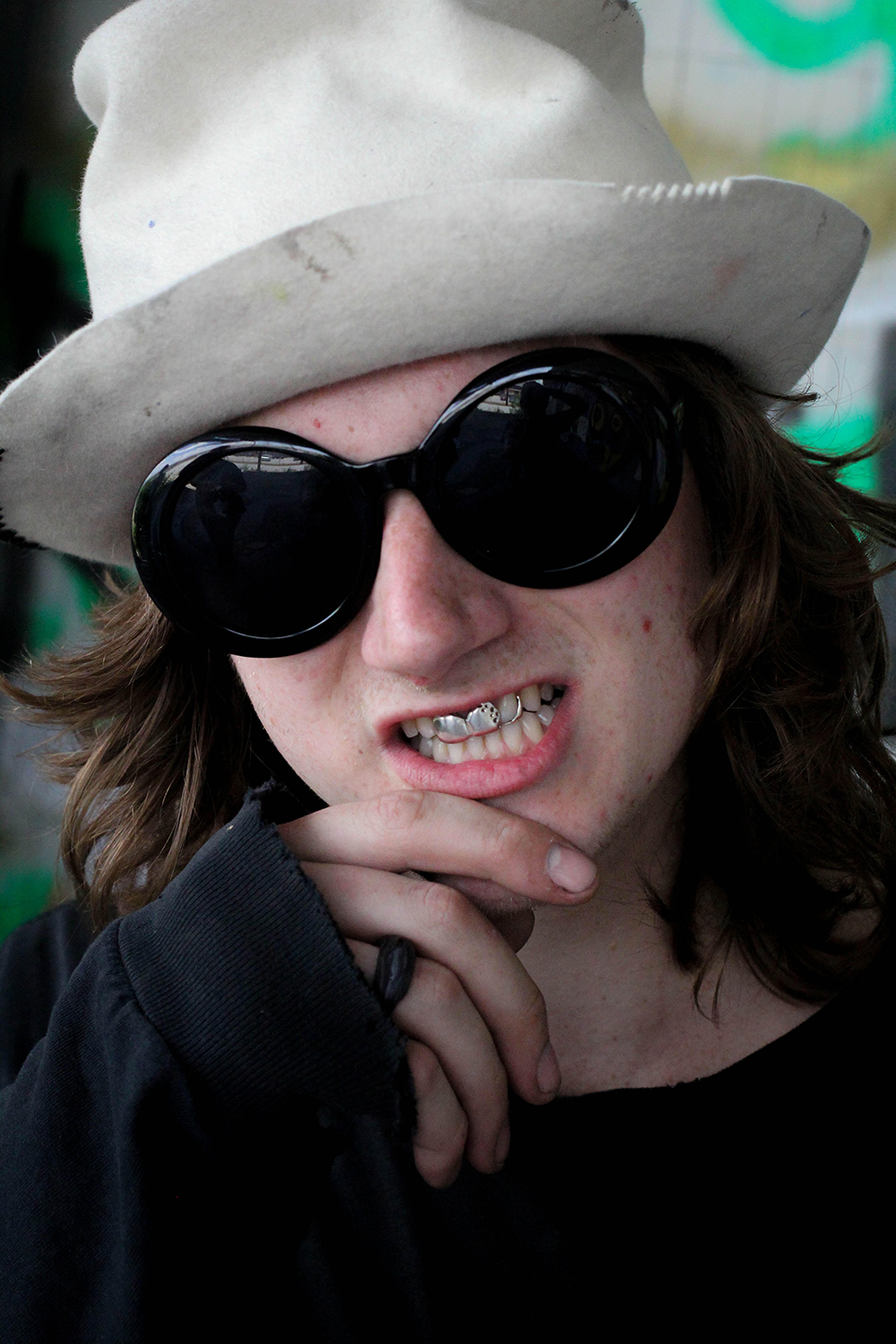 Hailing from Buffalo New York, and transferring to SCAD from Parsons New School in New York City, Richie remembers his decision to move south three years ago as welcomed change. After hearing about SCAD through a high school portfolio review, Richie enrolled and began classes in Accessory and Industrial Design. Now wrapping up his last quarter at SCAD, Richie could be described as a bit of a jack-of-all-trades. From painting, to crafting leather accessories like shoes, bag or hats, to actually making the blocks that the hats are modeled over—there's not much he doesn't do.
"I love learning new things. I love making things with my hands. " Richie says.
Evidence of this made very obvious by the layer of inky black vegetable dye staining his fingers and contributing to his signature look that he describes as 'mysterious'
"I like people to sort of question it," he remarks on his fashion sense. "Keep things mysterious. I like it to be completely different than what everyone else is wearing. I think everybody should kind of figure out their own style. People are boring and just copy one another, so when I see something unique, it's special."
Drawing inspiration from Keith Richards, Basquiat and Kurt Cobain, Richie's admits that his style and influences change from year to year,
"I get in these phases—I get bored. (But) style gets better over time,"
Perhaps the best example of this philosophy can be seen in Richie's customized jeans.
"They just happened." Richie says modestly reiterating the simplicity of the denims history.
"Clothes get better over time and style evolves. I'm all about that"
Written by Victoria Quinn
Photography Peter Ferrin