The SCAD FASH Museum of Fashion + Film in Atlanta is currently presenting two exhibits, "Embellished: Adornment Through the Ages," and "Threads of History: Two Hundred Years of Fashion". These exhibitions celebrate the evolution of fashion, showcasing luxurious accessories and articles of clothing from centuries past.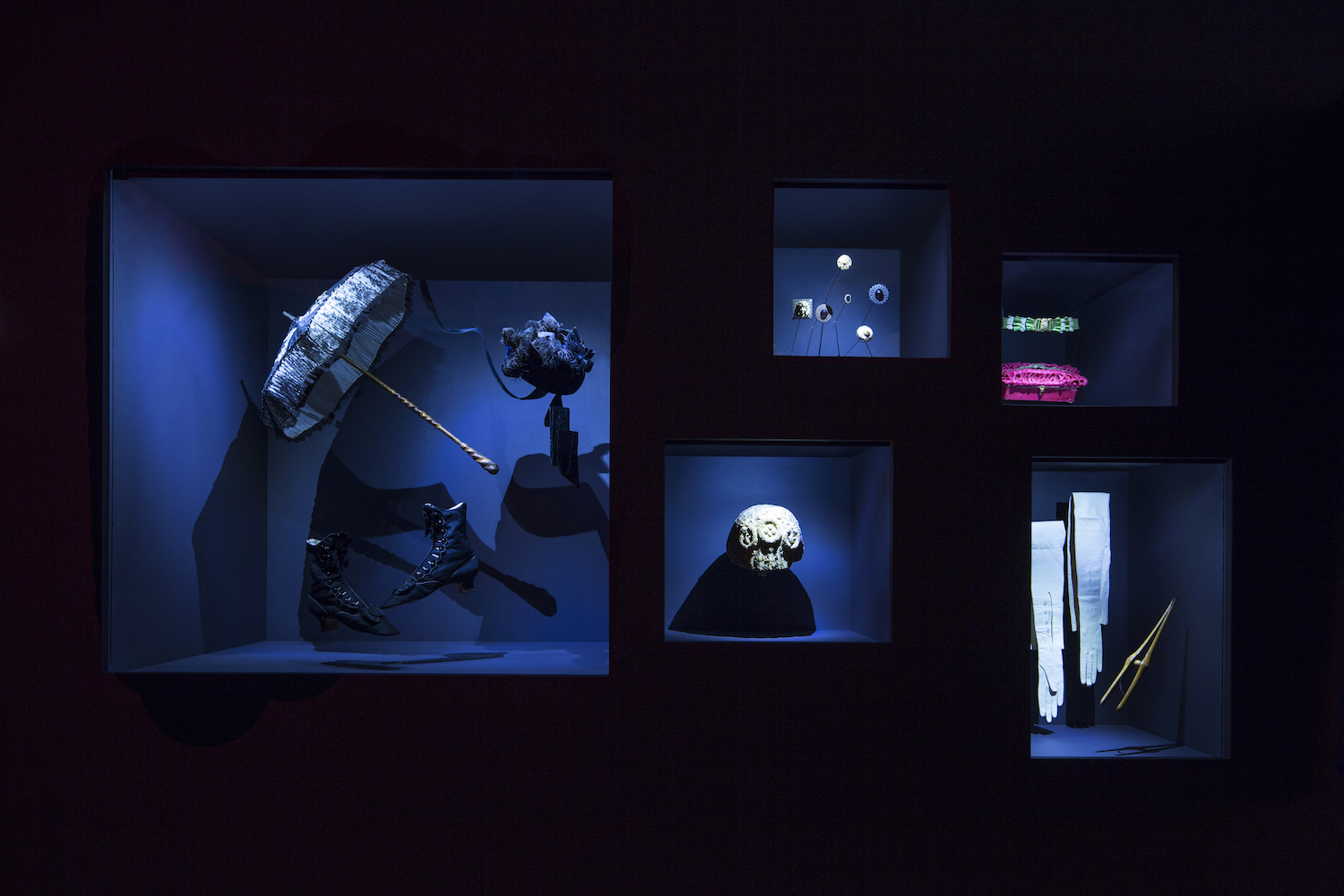 As you enter through the draped velvet curtains into the dimly lit "Embellished: Adornment Through the Ages," exhibit hall, you are thrust back into a different time. Lining the walls are display cases holding various luxury accessories such as jewelry, hair accessories, footwear, and handbags. The 60 pieces, pulled from the legendary Raffaello Piraino Collection in Italy and SCAD's Permanent Collection, truly immerse patrons in a timeline of style.
The Raffaello Piraino collection consists of an array of accessories from designers such as Elsa Schiaparelli, Christian Dior, the House of Balenciaga, and Yves Saint Laurent. A 1790s linen handbag embroidered with silver and gold threads stands near a 1920s Art Deco rhinestone mesh purse, next to a 1950s grey, carved lucite handbag.
One of the most impressive pieces is a 1920s tiara with prong-set rhinestones from SCAD's Permanent Collection. This extraordinarily crafted piece glimmers, the lit jewels drawing everyone's eyes immediately to this glamorous topper.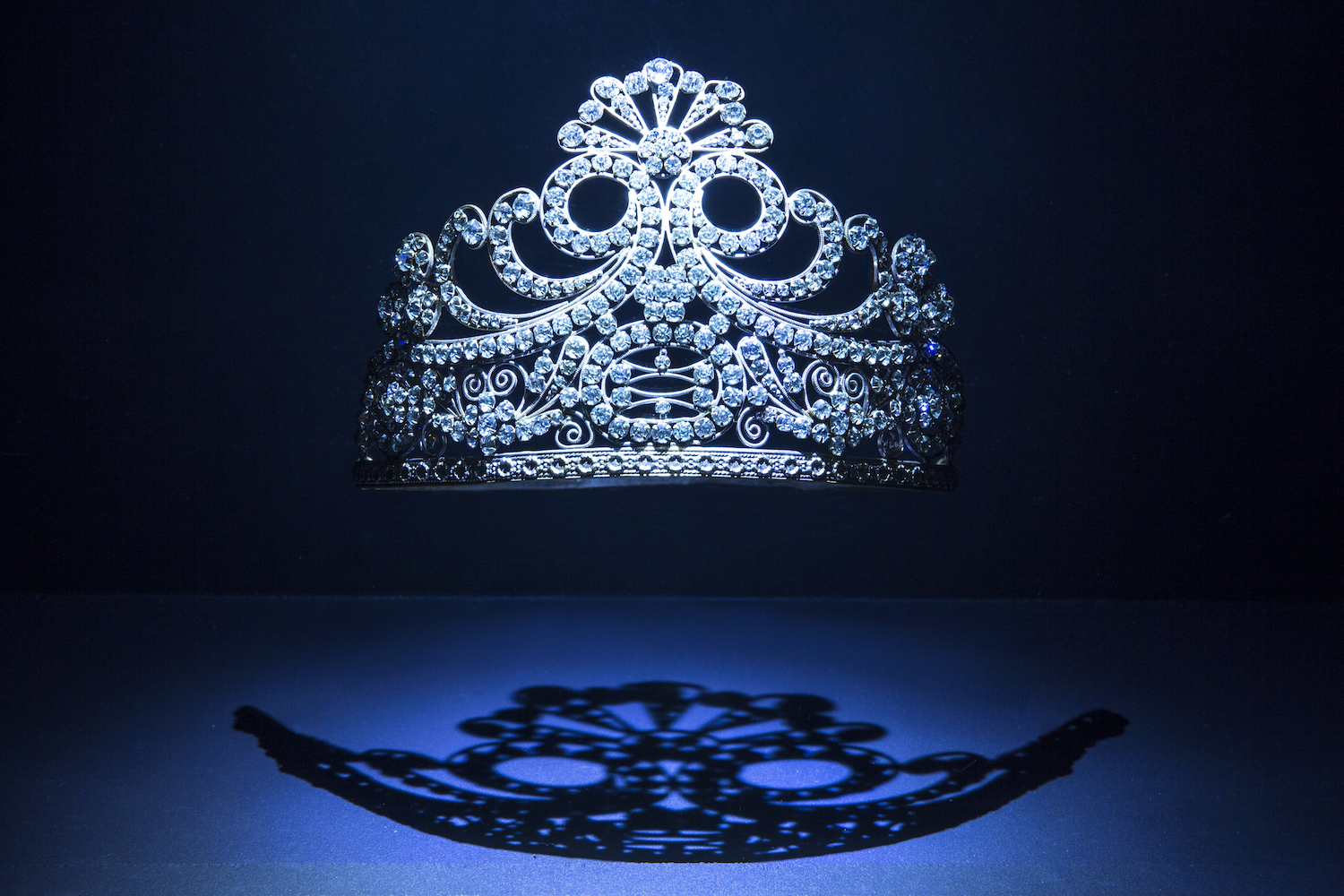 Continuing on through the museum, you are introduced to iconic articles of period clothing in "Threads of History: Two Hundred Years Fashion". Featuring American and European garments ranging from 1770 to 1959, this exhibition showcases the constant evolution of fashion trends – and the values that drove them.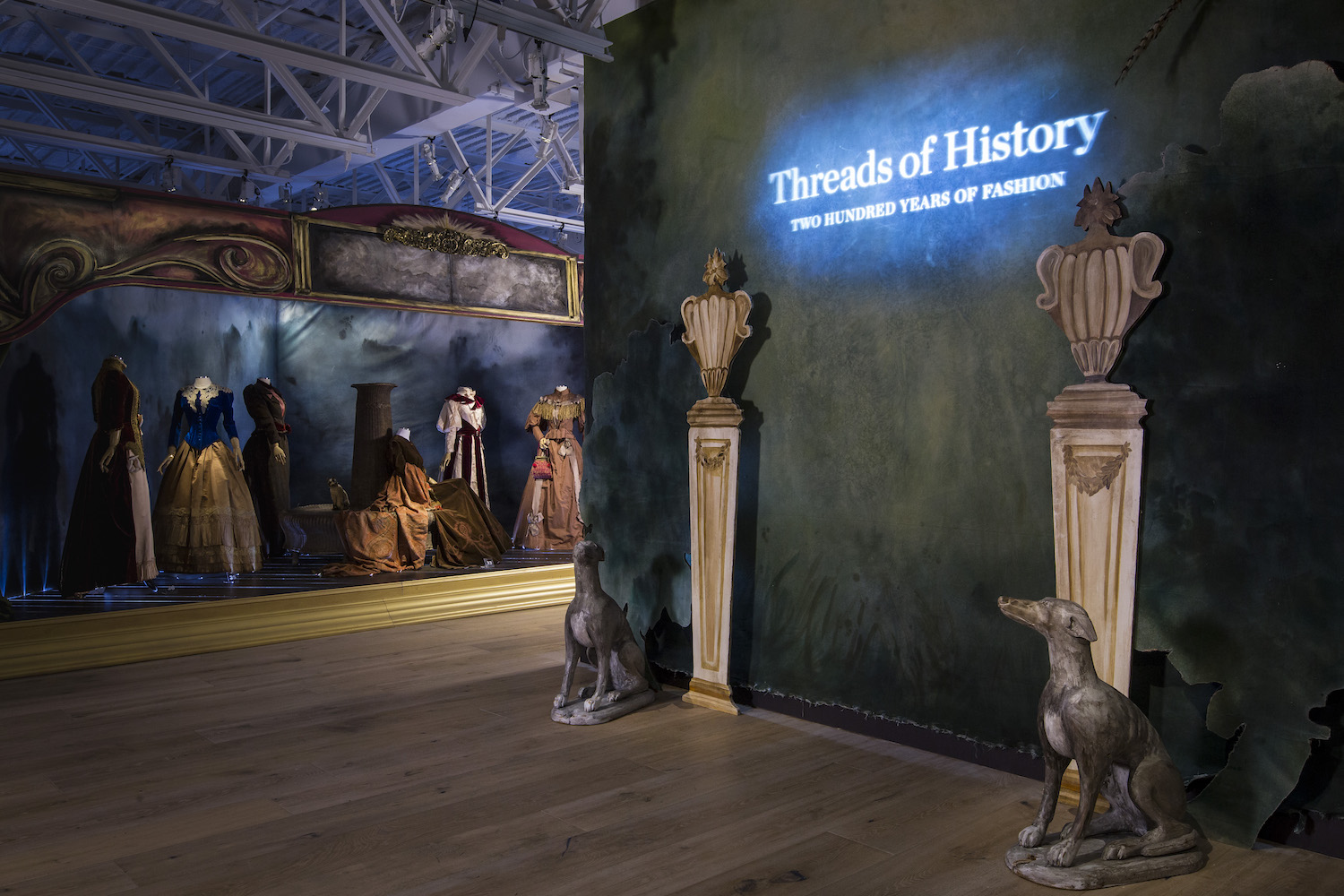 This exhibit mainly consists of pieces from Italian fashion professor and collector Raffaello Piraino, whose personal collection consists of approximately 5,000 garments and accessories. Theatrical backdrops and props set the distinct mood of each era, acting as a backdrop to each garment. The visual transition from a 1865 red satin and black Chantilly lace dress, to a 1926 beaded satin flapper shift with embellished black tulle followed by a 1959 black chiffon evening gown adorned with white and lilac sequins, showcases the massive change in beauty standards over time. Viewers see the progression of silhouette, which transforms from restrictive corsets with wide bustles into shapeless, free-spirited 1920s' flapper dresses, returning again in the 1950s to a tiny-waist-to-large-hip ratio with the emergence of the New Look.
This extraordinary chance to observe menswear, womenswear, and children's garments throughout the years allows for extensive insight into the history of fashion, acknowledging the influences of the social, political and economic tides that change with time.
Written by Abby Bible
Images courtesy of SCAD