Today marks the first day of SCAD FASHWKND 2018, an event spanning over four days filled with our favorite thing– fashion.
The reception for the Fashion and Accessories Design Static Show, housed at Poetter Hall, only served to inspire and excite the crowd drawn to Savannah. The buzz could even be felt outside the doors. At a school filled with many talents, every attendee knew they were about to witness something magical. Once inside the upper gallery, it was clear that this graduating class has outdone itself. Colors jumped out from every corner.
Each piece was astonishingly different in its display, style, and aesthetic. The originality of each student was demonstrated in each piece, from the 60s inspired two-piece by Sophia Witson to the cherub-inspired piece created by Yuchen Xie. Each of the pieces seen was wildly individualistic.
One common theme throughout the room was the variations of layering found in each piece. From oversized jackets to deconstructed trench coats almost every design was voluminous and full of life. The explosions of fabric, brought to life with skillful draping and cutting, was buzz-worthy.
Another stand-out feature of the event was the across-the-board originality seen in the footwear on display. From heels half sunken in what seemed to be an ice block to boots encased in glass, the work seamlessly exhibited fresh ideas. The guests appeared to be just as enthralled with the work as we were, one saying "as a freshman, seeing the work that these seniors and graduates have created here is so inspiring for my future at SCAD…and even intimidates me a little!"
Looking around the room at the melting pot of guests, the event was unequivocally a success.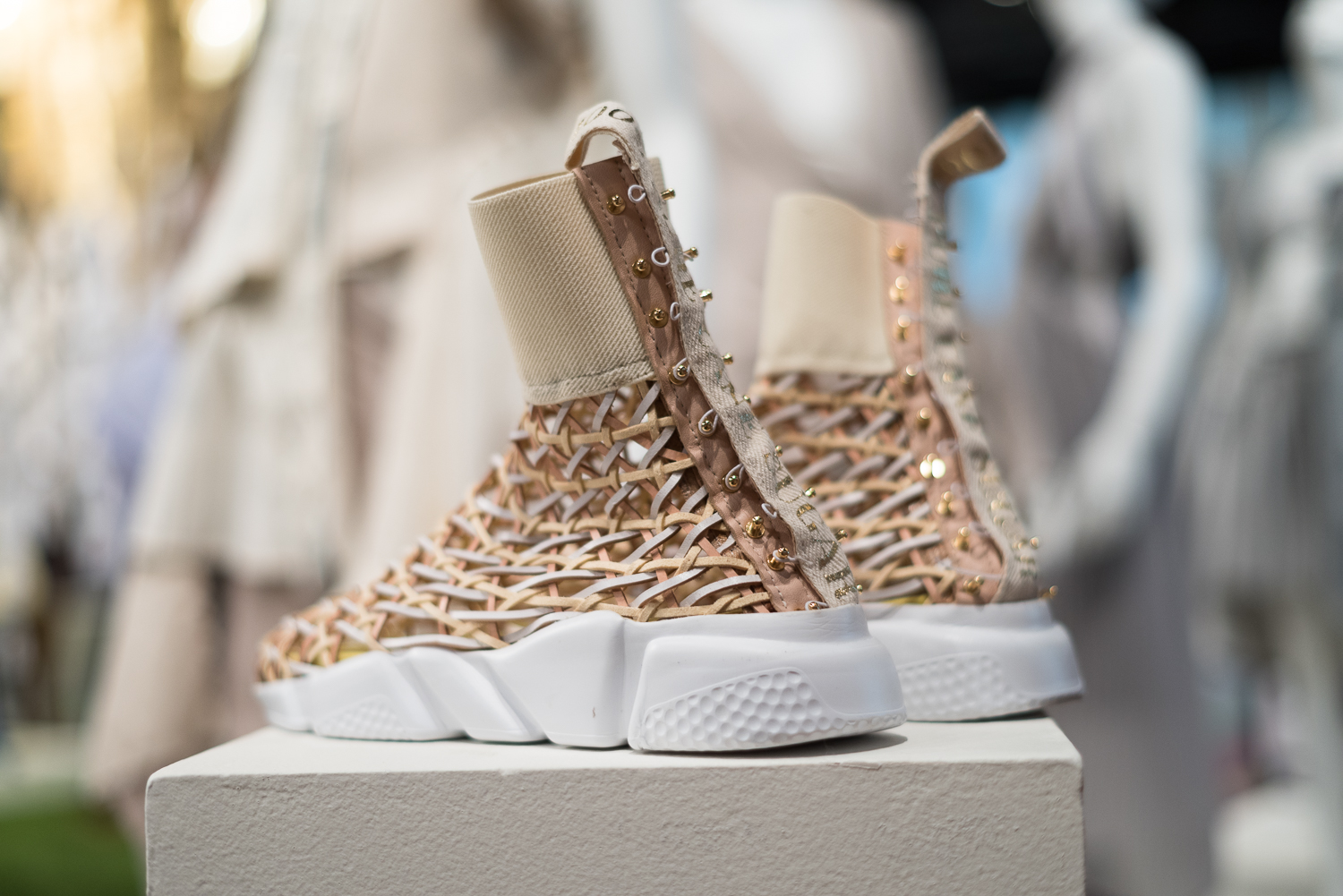 On another note, holding this exhibition in Poetter Hall brought some nostalgia to the event. As freshmen, many students were told to write a wish and hang it on the tree towering over the gallery before entering the university. Who knows how many of these seniors and graduate students also hung a wish on that tree. How fulfilling it must be knowing that over the last few years of their academic career, those wishes have been brought to life. These final pieces are, for many of the graduates, years of dreaming and inspiration finally fulfilled.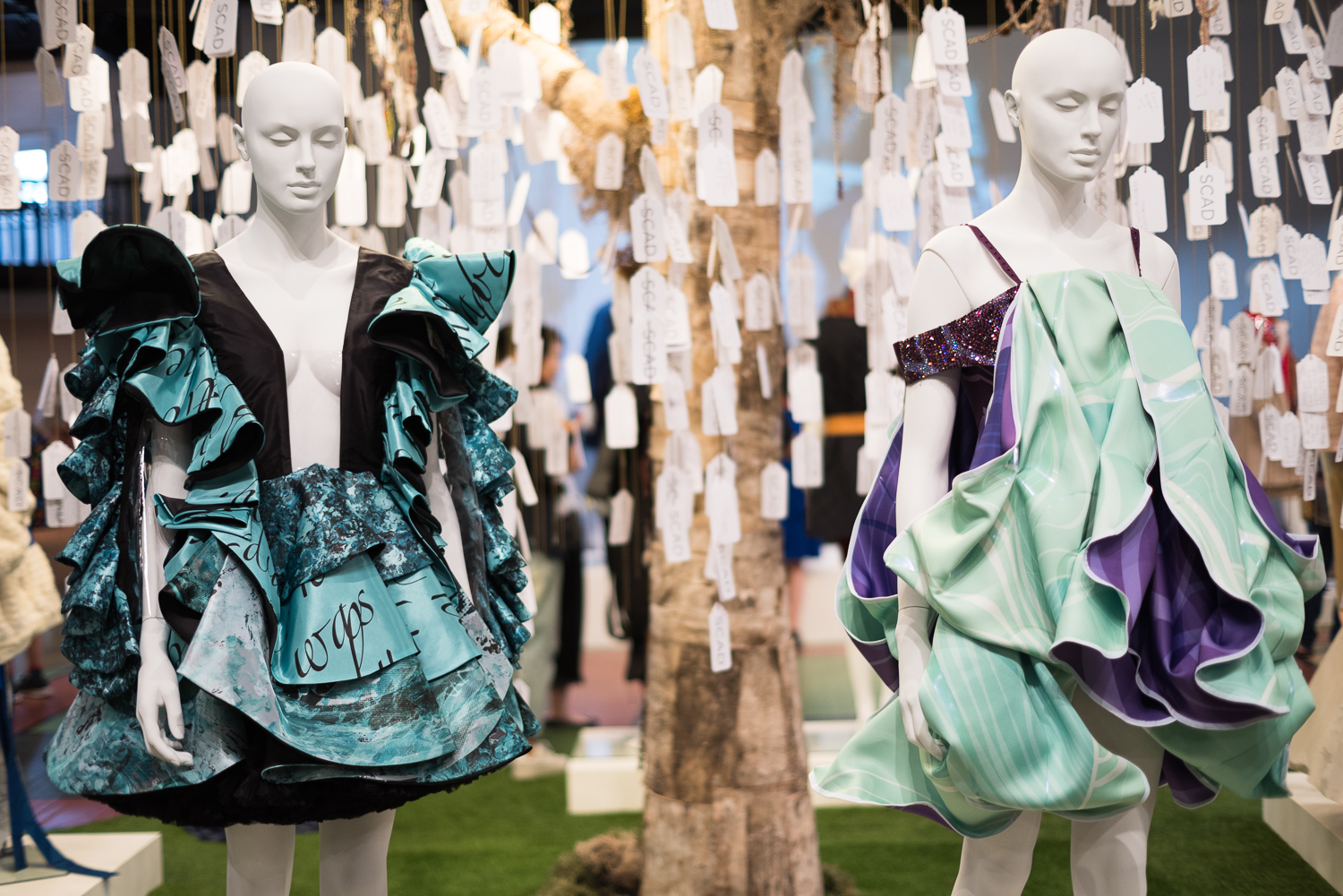 The reception was a perfect culmination to the hours of work put in by this graduating class. It was thrilling to see the creative outpouring of the new wave of designers soon to hit the fashion world and a glimpse of what is to come tomorrow at the fashion show.
Written by Kathryn Phillips
Photos by CoCo Hubbeling