There is a new fashion app on the block. Launched in April 2016, Project September was co-founded by Gilt Groupe's founding CEO Alexis Maybank, along with her partners Leah Park and Dustin Whitney, and has been gaining popularity ever since.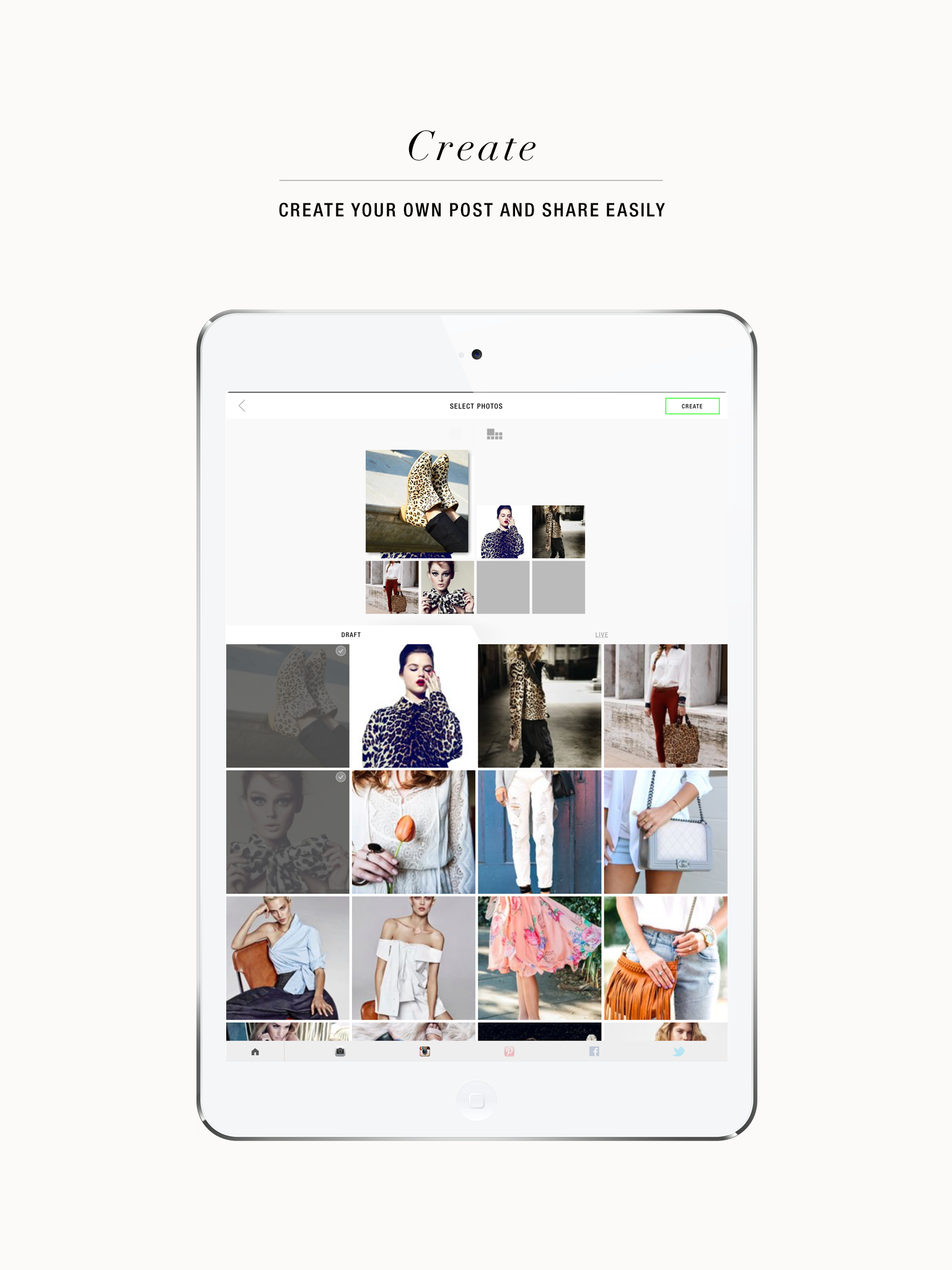 "Project September is named for the start of the fashion calendar," states Maybank. "Any magazine's most coveted pages are within the September issue, and key fashion weeks take place during this month in New York, Milan, Paris and London."
With the Huffington Post deeming Maybank as a Style Game Changer, the Harvard grad's new initiative takes consumerism a step further by allowing for a unique social shopping experience where it's users can instantly discover what the latest fashion influencers are wearing. Users get to be the "editor" of their own profile, which kind of makes us feel like Anna Wintour.
Project September is quite charming," says new user Robin Boston, a second-year Fashion Marketing major. "You have an endless supply of fashion photos of the industry's best dressed and more in the palm of your hand. I love it."
Whether it's an Instagram pic from your favorite blogger or a street style photo taken by photographer Tommy Ton, Project September serves as a platform to connect with fashion's most stylish and eminent figures.
Nina Garcia, Creative Director of Marie Claire and Project Runway judge, and celebutante Nicole Richie are two personalities who actively use and advocate for Project September. Maybank says, "Having advisors such as Nina Garcia and Nicole Richie work[ing] with us on Project September has allowed us to gain additional insight into the editorial world that our app fits into."
To add on to the resourcefulness of Project September, the app allows it's editors to make a commission off the products other users purchase that was originally uploaded by them. Consider it the millennial's way to merge entrepreneurship with digital marketing.
What was the initial idea for Project September and how did it come about?
MAYBANK: There was so much visual content being shared across the social sphere, and I found myself spending so much time just swiping from image to image wanting to know immediately what was being featured in an image from people that I followed. I wanted that very quick experience, where I could click, learn, and check out. And that did not exist yet. That was the inspiration for Project September: to finally have a platform for immersive, visual shopping, new looks, and new places to buy brands that I loved.
How have users responded to Project September?
MAYBANK: The feedback we have received, from anyone ranging from top bloggers to everyday users has been fantastic. The platform focuses on the visual, and really captures the essence of a beautiful magazine spread. We've gotten several positive responses on both the app's innovation and dedication to editorial imagery.
How do you see Project September expanding as it gains more traction?
MAYBANK: One of the greatest ways I see the app evolving is by having all creative types as editors on the platform. We are hard at work expanding both our brand partnerships and the user database so that many different styles can be represented.
The user who is addicted to online shopping can entertain themselves for hours scrolling through our photos."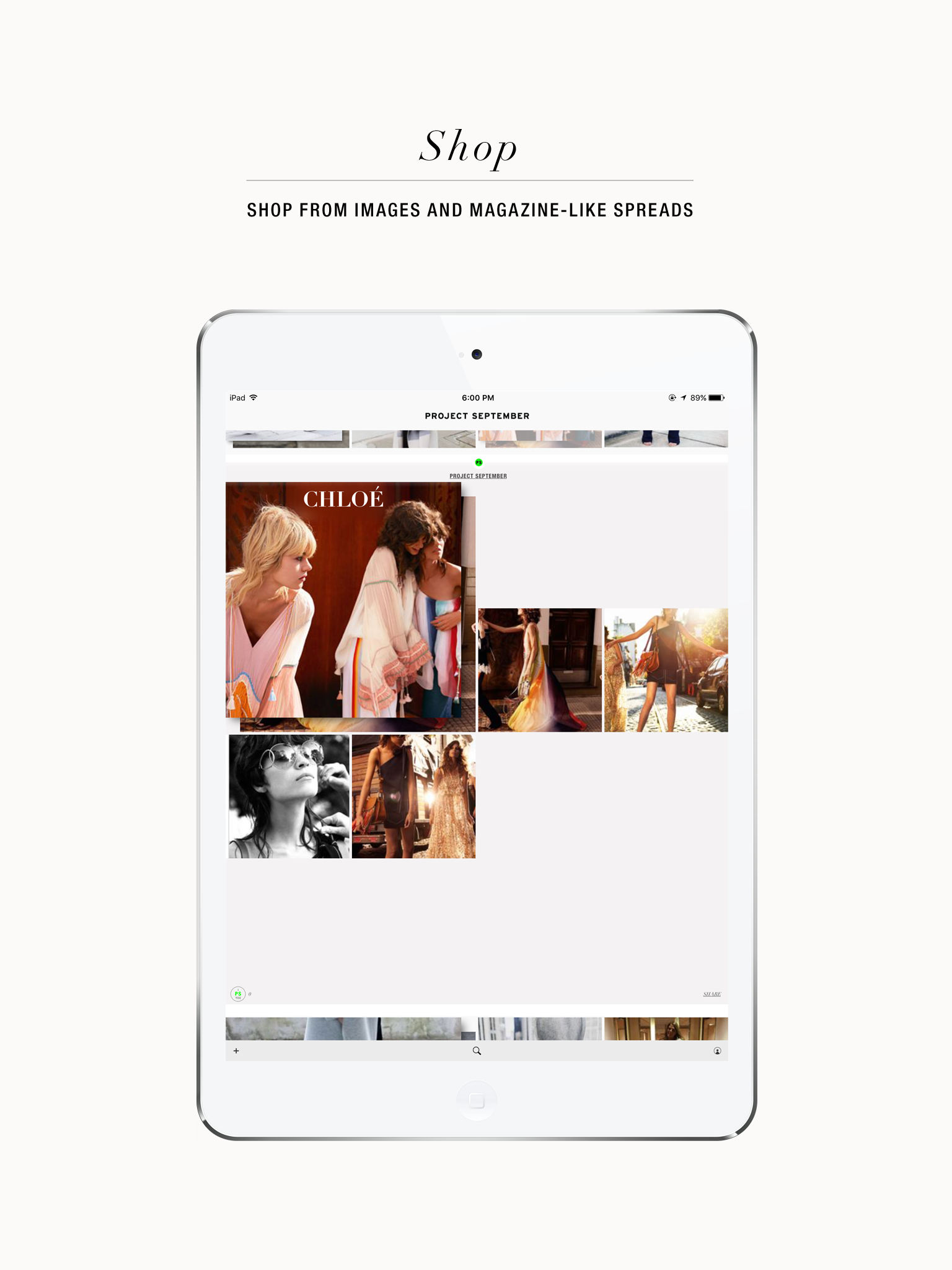 Will Project September be strictly for fashion or do you plan to expand into lifestyle and other areas such as home décor?
MAYBANK: While the app is certainly very fashion and beauty heavy at the moment, our ultimate goal is to have a very diverse set of items available to buy, including food, home decor, and even in the future, travel experiences! We do already have a few interior & kitchen items ready for purchase, namely through Domino Magazine, and with Gilt City on the feed, users can even buy activities, such as a boxing lesson.
What have been the most desired products on Project September and what items can you foresee will do well in the fall?
MAYBANK: So far, the most popular items have been eye-catching clothing, like dresses and rompers to fit the weather.
What separates Project September from other fashion apps?
MAYBANK: Unlike other image-based platforms like Instagram or Pinterest, this is meant to feel like a fashion magazine. Every single image posted to our app is purchasable, and every image is beautiful. It's about inspiration as much as it is about shopping.
When Maybank is not working on building her fashion empire with Project September or having a lavish dinner with Valentino, Madonna and Gwyneth Paltrow, she is soaking in the latest trends and information from the pages of Vanity Fair while enjoying a slice of pizza. Alexis Maybank is just as cool as the Project September app.
If you enjoy fashion, want to make a commission off people's shopping addictions, or both, download the app in the App Store and follow @projectseptember on Instagram.
Written by Anthony O'Baner
Images courtesy of Project September