Playful color greets customers at the door of Carlisle of York, a quaint boutique hidden in the corner of Wright Square. Shoes and clothes of every hue grace the shelves and contrast the white walls and tiled floors. The boutique exudes a whimsical spunk that originates from the woman behind it all.

Mindy Carlisle, the owner of Carlisle of York, focuses on the quality and meaning in the products she sells. Mindy sources brands like El Naturalista, which uses all recycled materials. She also buys from a company called Ikweta, which hires entire villages in Africa and makes sure all of the employees and their children are fed.
However, she says fashion comes first, which is why she will never sell Toms. Should you buy them? Sure, if you want to. But not at Carlisle of York.
When it comes to choosing products to sell, Mindy concentrates on buying what she loves. Building your brand is a new occurrence precipitated by social media, but it isn't something Carlisle focuses on when buying for the store. What inspires her buying choices is the opening in the market for inclusive couture fashion. When buying and selling, Mindy pays attention to the numbers of people buying a particular item. After selling two or three of the same product, she stops stocking it in order to keep her store and her customers looking and feeling unique.

"I don't want someone to walk into this store and think 'Wow, I can't afford anything in here,' I want the store to be accessible," said Mindy. This is why she stocks a range of prices and sizes. Mindy elaborated, "When I was 25, everything was unaffordable, but I would strive for shoes. I thought, 'Maybe if I don't pay rent this month…,' but then I thought, 'No, I'll get evicted and have to live in my new boots.'"
Mindy's ideal shoe is comfortable but doesn't look like it. She loves to be stopped in the street by compliments. However, she admits that the ideal shoe changes with the situation. Running errands around New York City? A cute ballet flat. Going out to dinner? A hooker heel that will break her ankle if given the chance.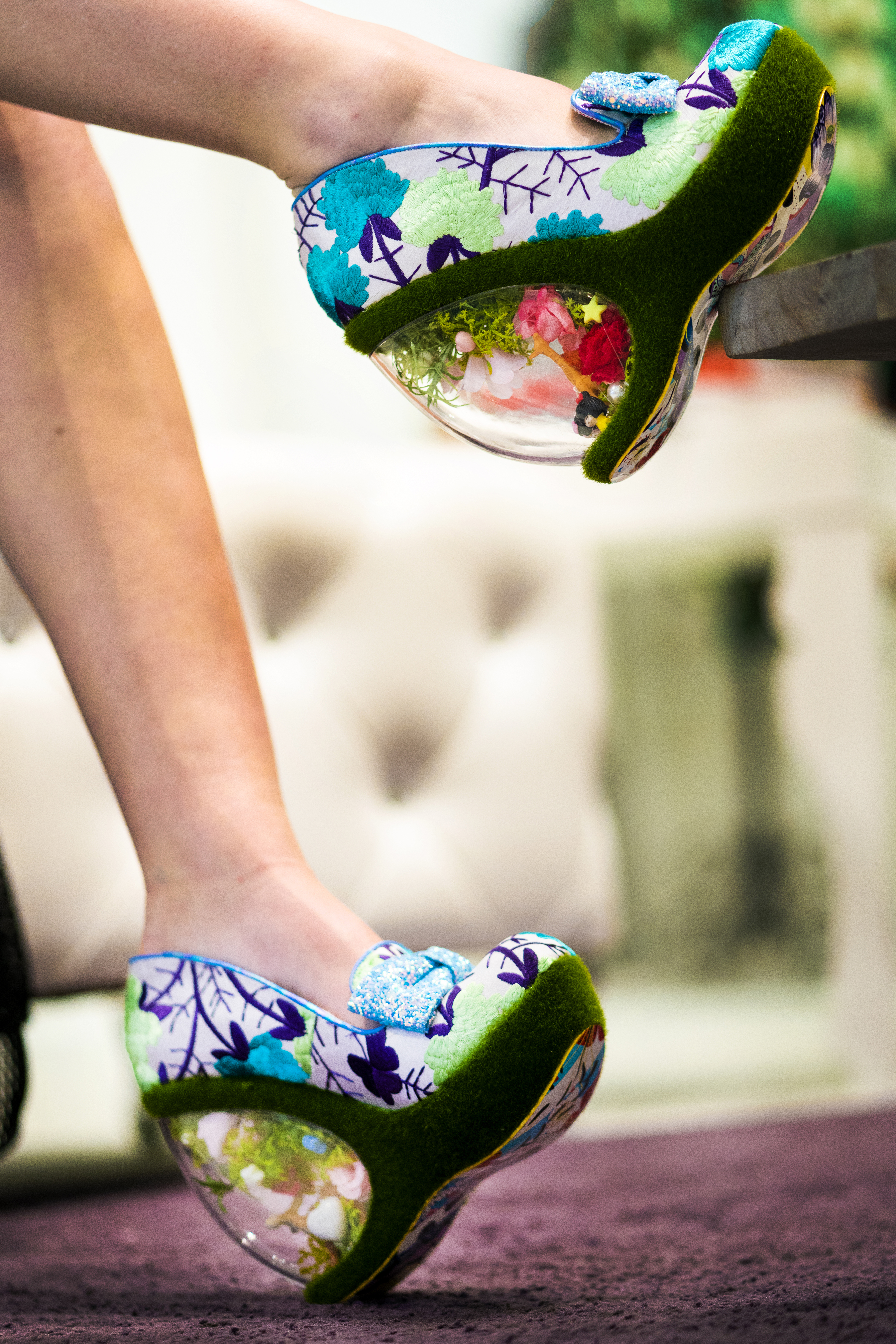 Charismatic and quick-witted— these are two important qualities that Mindy owes to her success as a small business owner. Her advice for people who want to own their own boutique is 1) go to business school, 2) have passion and 3) go to business school.

"Fortunately, fashion merchandising came naturally to me," said Mindy. She centers on what would be in one woman's closet and what that woman would want and love, but having education on the subject would have helped tremendously.

Mindy merits her past experience running a restaurant in helping her run her own boutique. "I wasn't a complete idiot," she joked. Her final advice for first-time entrepreneurs: "Get a good accountant. No, make that a great accountant."

"The rewards of owning this business is making people happy and confident," Mindy concluded. "Confidence boosts your beauty more than a facial, mani, pedi, getting your hair done… When you walk out and think you look good, you look good."

Written by Isabella Bahm
Photographed by Michael Egami