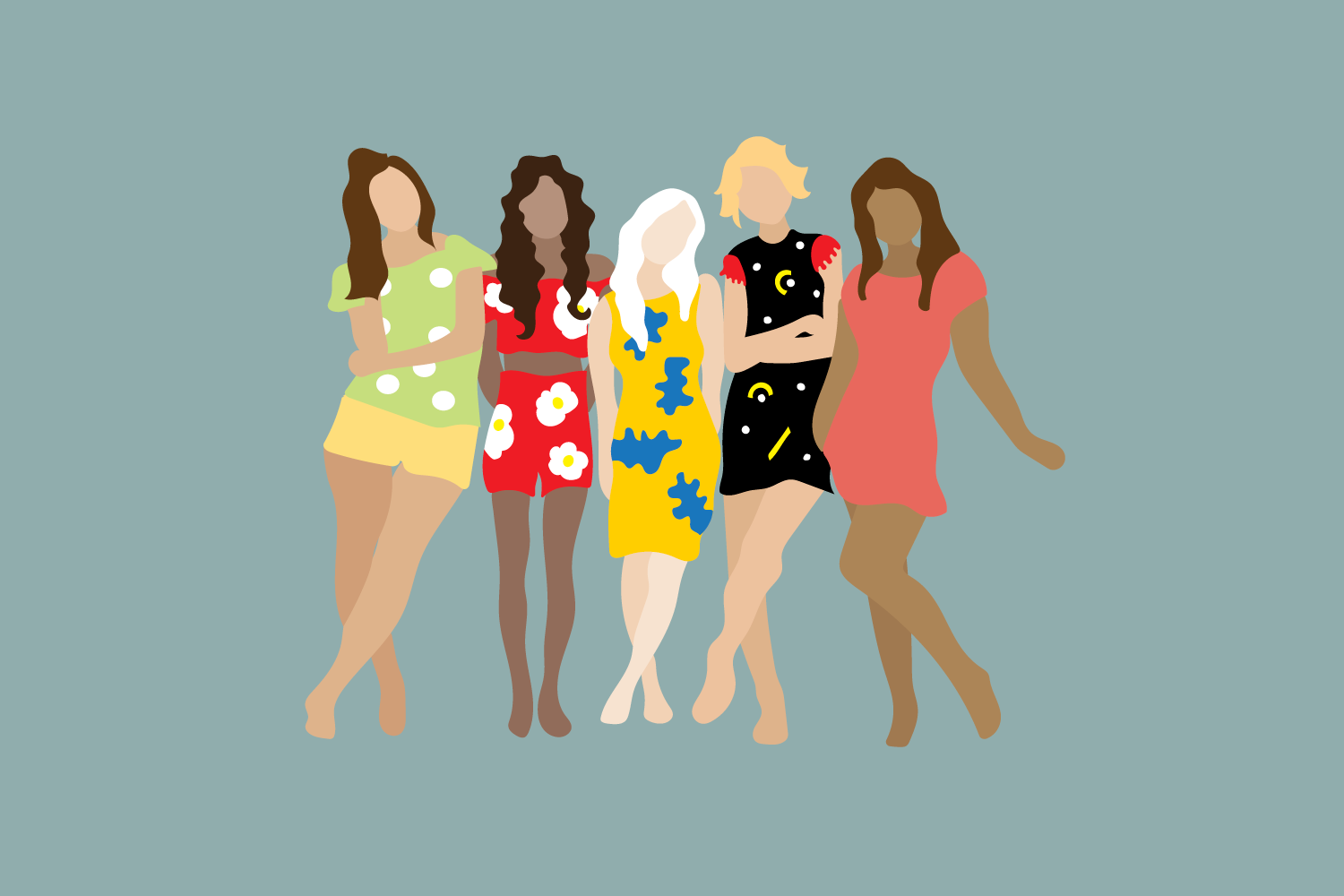 In Exclusive-Obsessed Fashion, Inclusivity Finds a Foothold
Inclusivity isn't the first thing that comes to mind when thinking of fashion. It may even be one of the most exclusive industries out there. With runway models that weigh 23 percent less than the average woman, standards are set far beyond perfection. Not to mention, there is a scarce representation of people with different abilities, genders, and even races in fashion today. However, all of that is beginning to change. A new wave has arrived– one of acceptance and celebration, the idea that fashion is for everybody.  
It all began with a few small independent labels who trail blazed a body positive revolution. Utilizing the popularity of e-Commerce, labels like People's Product and Modcloth market their clothing to the different shapes and sizes of their customers. With sizes that range from XXS to 4XL, no customer feels excluded from looking and feeling fashionable.
Modcloth in particular has done away with the term "plus-size," because it marginalizes consumers. The purpose of this movement is to celebrate each individual person, not group people into boxes.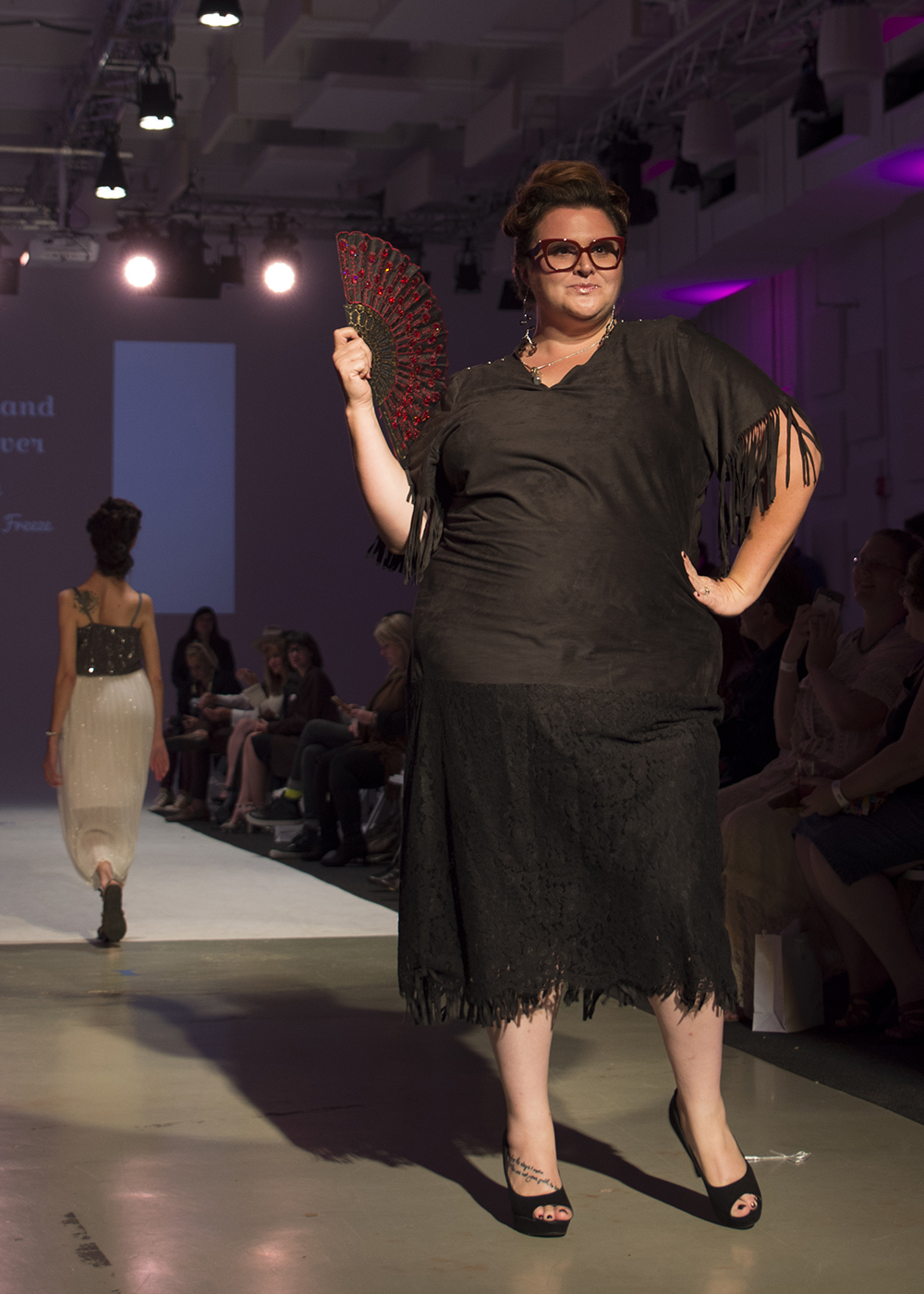 Another designer who has fully embraced this way of fashion is Leslie Stephens, designer and owner of Nashville-based brand Ola Mai. The brand boasts both ready-to-wear and customized garments suited for all body types. Stephen's work has also been featured in runway shows hosted by Fashion is for Everybody, an organization based in Nashville and founded by Alicia Searcy and Krystal Ramos. Searcy, the owner and fashion blogger at Spashionista, and Ramos, the previous owner of Pura Vida Vintage, met through the rising Nashville fashion scene and saw an opportunity to include curvier, older, and disabled individuals in the fashion community.
Together, the duo host fashion shows that promote models of all body types and abilities. Searcy, who is now the sole owner of the organization, was born with cerebral palsy. She shares from personal experience that, "the fashion industry has an enormous effect on how women [and men] perceive their beauty and sense of value." She claims to have "witnessed the transformative power of fashion" herself through watching models' demeanor lift as they are offered "the opportunity to feel like they are just as beautiful and important as standard runway or print models." Both Searcy and the movement say in unison, "because they are." The power and passion behind this organization have opened the eyes of renowned designers to the possibilities that come with size-inclusive garments and collections.
From local to big name brands, change is on the rise. For instance, the namesake designer Tommy Hilfiger recently released a line of adaptive children's clothing with the ability to suit all sizes and abilities. Hilfiger showcased these designs at a runway show hosted by the Runway of Dreams Foundation. Like Fashion is for Everybody, this nonprofit works towards inclusion and acceptance for handicapped people in the fashion industry.
The founder, Mindy Scheier, is a designer herself and a mother to a handicapped child. After watching her child struggle to comfortably dress, she started the organization to promote the creation of adaptive clothing. Hilfiger has joined the trailblazers of this movement, setting an example for local and big-name brands alike by participating in the runway shows and galas to raise money, awareness, and change.
One of the most well-known designers in the body positivity movement is womenswear designer Christian Siriano. Siriano unquestionably creates clothing for women of all sizes. When asked by the press why he chooses to dress "real women," he cites the term as counterproductive and states that, "all women are real women." Pushing the standards even higher, Siriano employed models of all body types, abilities, and genders in his most recent collection. He even featured Avie Acosta, a gender nonconforming model, to prove that clothing is not confined by size, race, gender, or any other factor of discrimination.
Looks from Christian Siriano Spring/Summer 2018 | Photo: Dan Lecca
Behind the many designers who have set out to make a difference are the public figures that help spread the word and make the change known. The age of the internet and social media is a gift to most any social movement. There is an entire community of body positive influencers on Instagram. Women have taken to the internet with the hashtag #mybodymyBFF in support of a campaign to promote self-love across all platforms of social media.
On the other end of the spectrum, however, social media serves as an enemy to body positivity. Images of emaciated models and public figures are practically inescapable on mediums like Instagram, Pinterest, and Tumblr. The "ideal woman," the "one size that fits all" is sourced back to images fed to a population that is hungry for perfection. Not to mention, many of these images are edited to distort the human body into looking smoother, tighter, and thinner. Luckily, there's a backlash taking place: legislation is on its way to being passed on Capitol Hill to ban the alteration of models in publications and advertisements. One of the most notable cases in dealing with this was when Jennifer Lawrence, award winning actress, filed a lawsuit against Flare Magazine for releasing an edited image of her body without receiving her consent to do so.
Other celebrities have taken action as well. Actresses, such as Melissa McCarthy and Leslie Jones, took to social media in past years to speak about their struggle to find designers to dress them for red carpet events, just because they are "plus size." Thankfully, there are designers like Siriano who are thrilled to dress any woman. In fact, he designed a custom dress for Leslie Jones for her premier of Ghostbusters. Since then, pressure from fans and the media have pushed more designers to dress for all women, not just sample size figures.
In the end, one size will never fit all. It probably won't even fit most. Fashion is a right afforded to all. Everybody, and every body, deserves to empower themselves through what they wear. The standards of idealism, beauty, weight are easily replaced, but style is something that can never be taken away.
Written by Kat Sours
Cover graphic by Grace Millar