It's a lazy Saturday morning, which means ample time for lounging around at the beau's loft on Jones. Lizzie will finally have a chance to catch up on her journaling as her boyfriend tells her the latest thing Trump said (oh no) and upcoming events happening downtown. He mentions a new restaurant they should try out tonight called The Ordinary Pub, but first they will run the usual Saturday errands together.
Lizzie normally channels Zoey Deschanel and T-Swift when rummaging through her tiny dorm room closet, if you can even call it that. Today is different, though. She is feeling a bit bolder and luckily, she has her rock-n-roll-esque boyfriend's wardrobe at her disposal.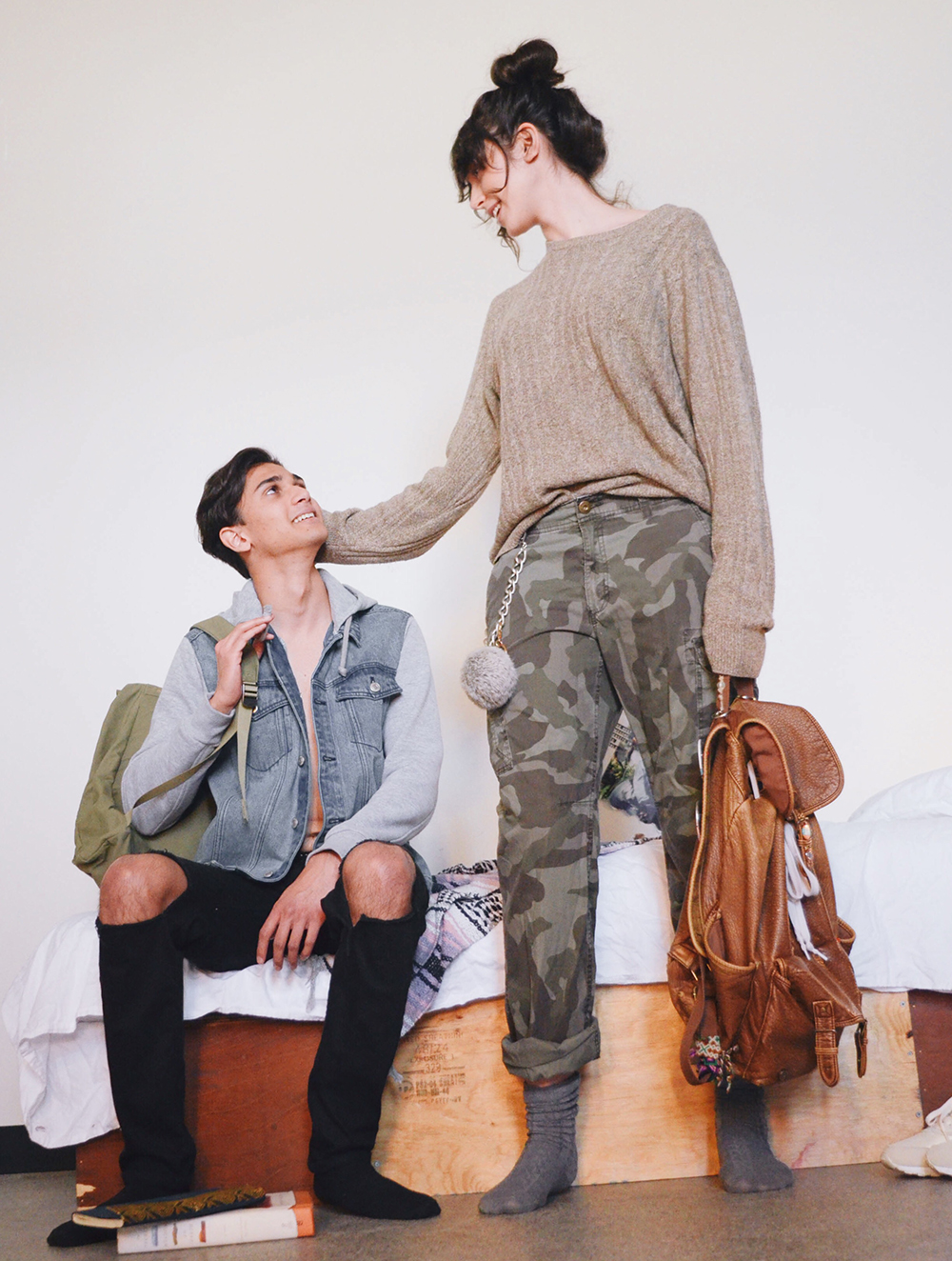 So, Lizzie starts picking her favorite pieces from his closet. She is surprised to discover there are several solid outfit possibilities for her when she mixes items like camo printed-pants, your classic button-down shirts, and various basic tees. With each oversized outfit she tries on, she likes to add a final feminine touch. Lizzie pairs his clothes with her favorite vintage jewelry, black heels or maybe even a silk scarf, which she thinks is a really nice contrast to the otherwise boyish look.
Finally, after trying on her last outfit combo, Lizzie walks over to the full length mirror and gives herself a nod of approval. The look is edgy, comfortable and automatically cool given that it was "menswear inspired". She could not be happier, realizing that her closet just doubled in size. As the couple steps out onto Jones, Lizzie thanks her boyfriend for sharing his clothes, adding with a smirk that it won't be the last time.
Written by Calloway Kandt
Photography by Sarah Kohlbeck