Picture this: waking up in the morning and putting something on without looking in the mirror, yet simply knowing that it makes you feel gorgeous on the inside. This carefree attitude comes from a place of self-love and acceptance, which leads us to Emily Bargeron, the bohemian beauty behind the brand Mamie Ruth.   
Located on Liberty Street, Mamie Ruth is a boutique that radiates good vibes all the way down the sidewalk. It is a place that all who wander seem to find, a destination that carefree spirits gravitate towards, and a source where admirers of fashion can look for inspiration.
Emily got her start when she participated in Charleston Fashion Week as an emerging designer where she launched Mamie Ruth as a clothing line. She took off a whole month of work prior to the show to focus solely on creating the fifteen look collection. The collection received a positive reaction, and Emily began selling Mamie Ruth in stores in 2009.
A creative individual by nature, Emily grew up in Louisville, Georgia, a small town about an hour outside of Augusta. Her family didn't have cable, and Emily says that she had to be creative to have fun.
My sister and I would pretend we were walking the runway, or make movies and have our parents sit down and watch while we acted them out," Emily explained.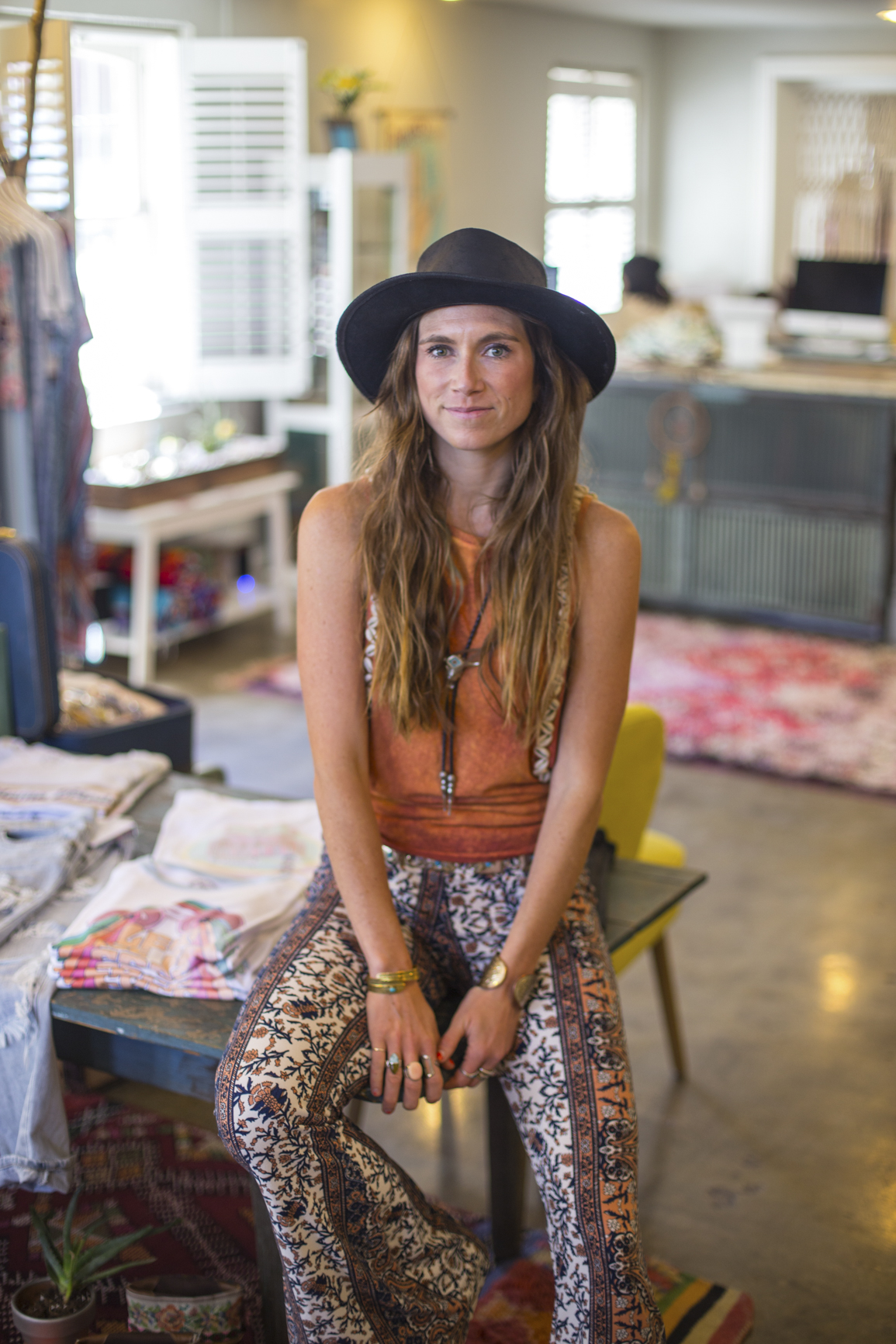 The idea that creativity should produce something fun is reflected in her clothing line today, and is an example of the depth of her work, the type of depth that is easy-going and accessible.
Mamie Ruth reflects Emily in more than just her design work. In fact, Mamie Ruth was named after her grandmother, who was the epitome of what one would consider a Southern lady. A creative individual as well, Emily's Grandmother owned a flower shop, was an entrepreneur during a time where women often didn't work outside of the home. She would let Emily play with her costume jewelry.
"I think I got a lot of my fashion sense and love for colors and prints from her," said Emily.
In addition to gleaning design inspiration from her Grandmother, Emily has found inspiration through the celebration of music.
"I get a lot of my inspiration from music festivals," said Emily. "I always just said that I wanted to make clothes that people can have fun in.  Whenever you put them on, you feel good and you know that you are gonna have a good time."  
Feeling good in our clothes creates a positive connection between how we look on the outside and how we feel on the inside.
"One of the reasons I think that the music festivals are a big inspiration is because when you go to a place where the focus isn't on you, you are really able to express yourself creatively," said Emily. "If you want to wear face paint or super bright colors, or something that you would never wear in real life then that is the place you can feel comfortable doing it."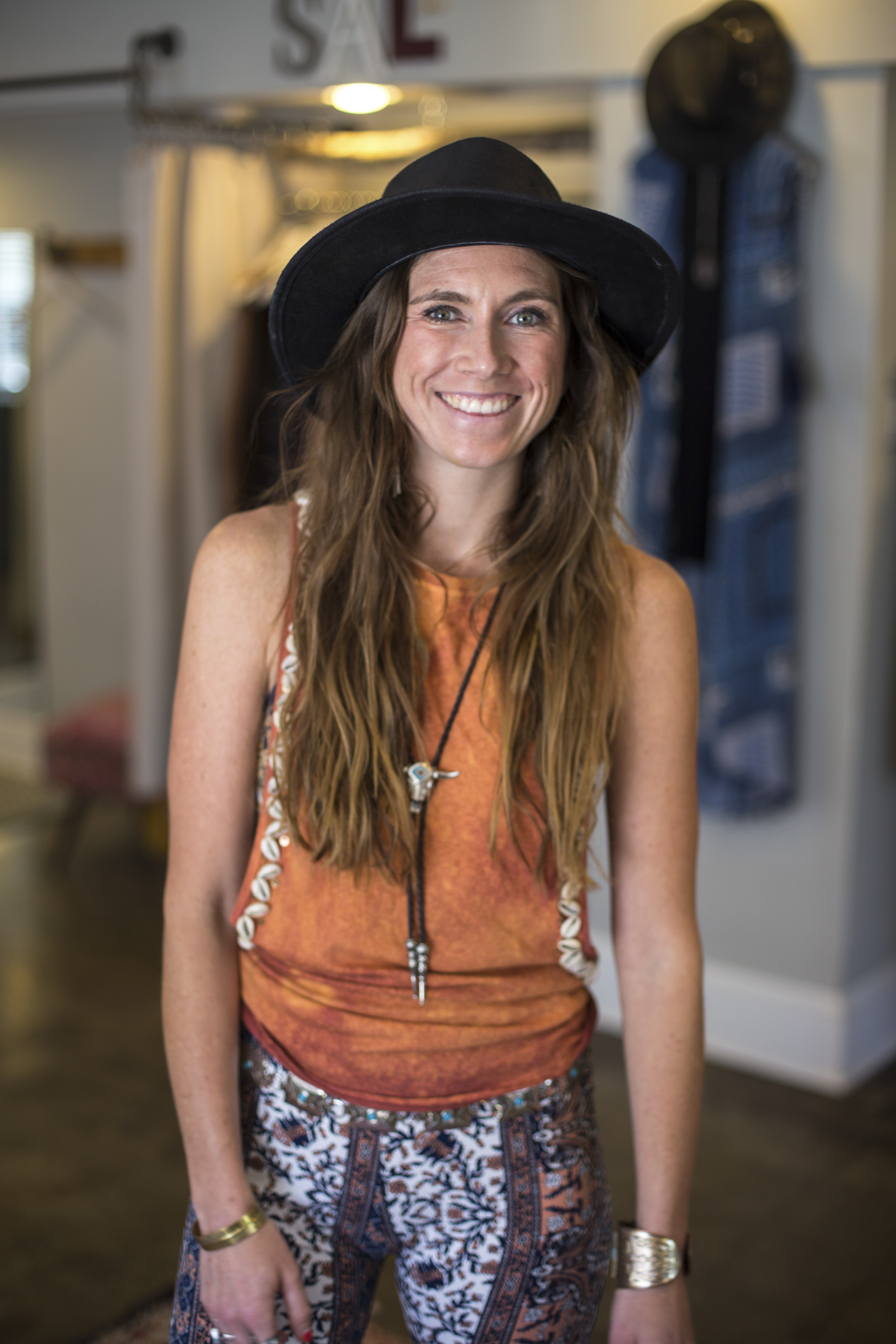 "I try to make clothes that are different, but still give you the feeling that you can just be yourself and not be so concerned about what everyone is thinking about you. It's about wearing what makes you feel good on the inside," said Emily.    
Mamie Ruth is also a feel-good brand because it's eco-friendly, and when you're wearing their clothes you can rest easy in knowing that all of the pieces are made from repurposed fabric rescued from the "fabric graveyard."
Every piece is manufactured about an hour away, which equals less fumes in the air from transportation. Like the hang tags read: "Made in the USA, duh!"
Clothes that make you look good, feel good, and do good? Yes, please. After applying for the Southern Designer Showcase, a competition that Belk hosts for small, Southern designers, Emily went to their headquarters in Charlotte to show them the line. The department store picked up fifteen pieces for ten of their stores and for online shopping.
It is heartwarming to find a brand that is as down to Earth as Mamie Ruth create apparel that is accessible for fashion and peace lovers alike.
"If you really want it, then it will happen," said Emily.
That really is all there is to it.  
Ready to shop Mamie Ruth?  Duh!
Written by Carly Walker
Photos by Liam Graham Haehnle