On an average day, you can find at least eight different lipsticks in graphic design senior, Julia Morgan's bag, despite the size. Today though, she has two Urban Decay perfumes, four liquid lipsticks, a cream eye shadow and brow pencil. Julia's love for makeup has encouraged her to do many things, such as creating social media platforms dedicated to the art of makeup, collaborating on student photo shoots and joining L'Oreal's Collaborative Learning Class (CLC) last spring.
How did you get the internship?
I got the internship by doing a CLC. It was the first CLC L'Oreal ever did with SCAD. They chose Urban Decay, and I really enjoy them as a company and I've always wanted to be in the beauty industry. They picked two interns from our class, and I got it.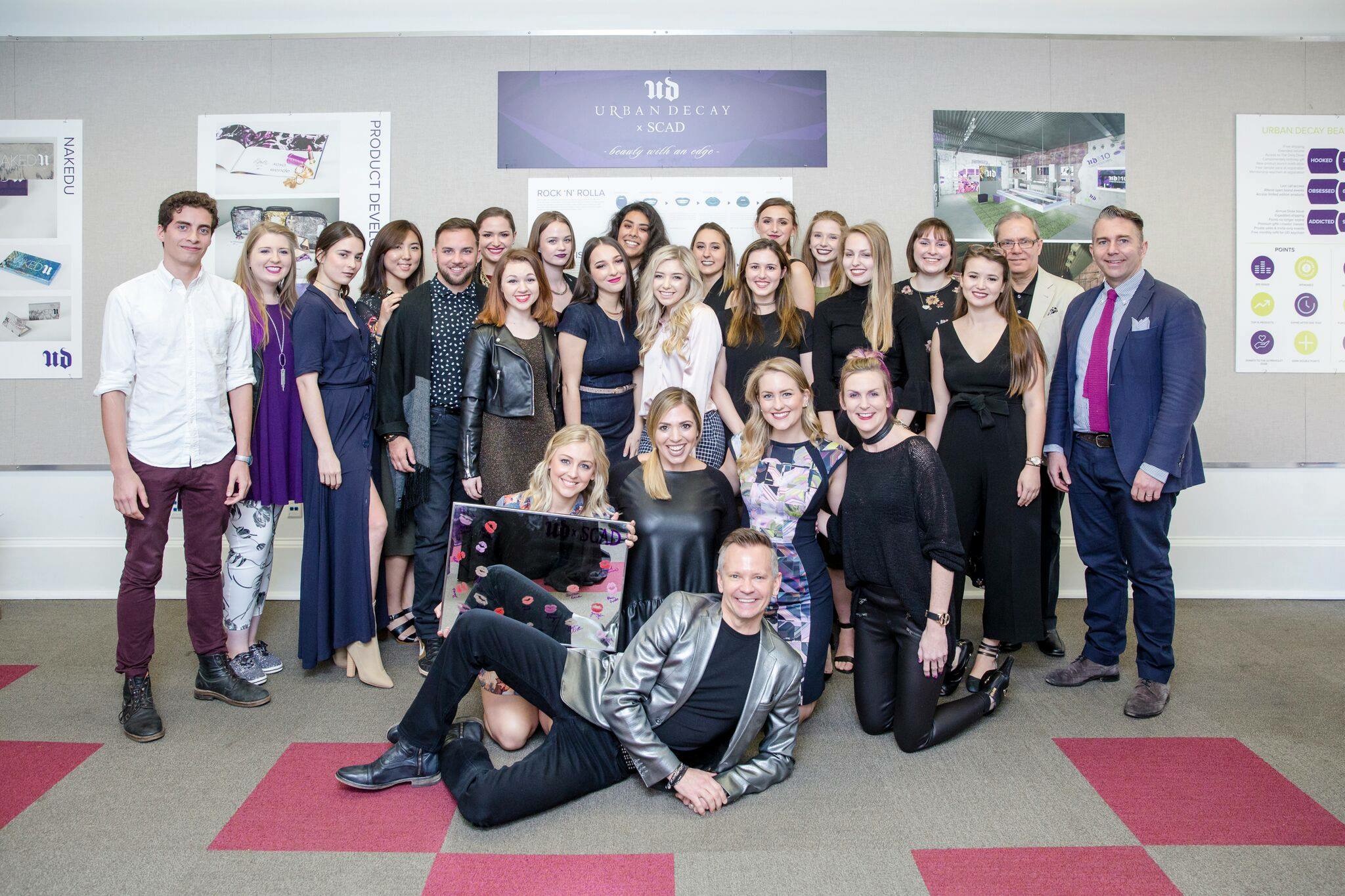 What was the goal of the CLC and what role did you play in it?
The CLC was a very extensive project. It was for their freestanding stores, which included exclusive products, how to interpret new technology and creating a new layout for the entire store that would better represent their brand. My role as a graphic designer was to create the process book, which ended up being 150 pages, and also touched on product development and packaging.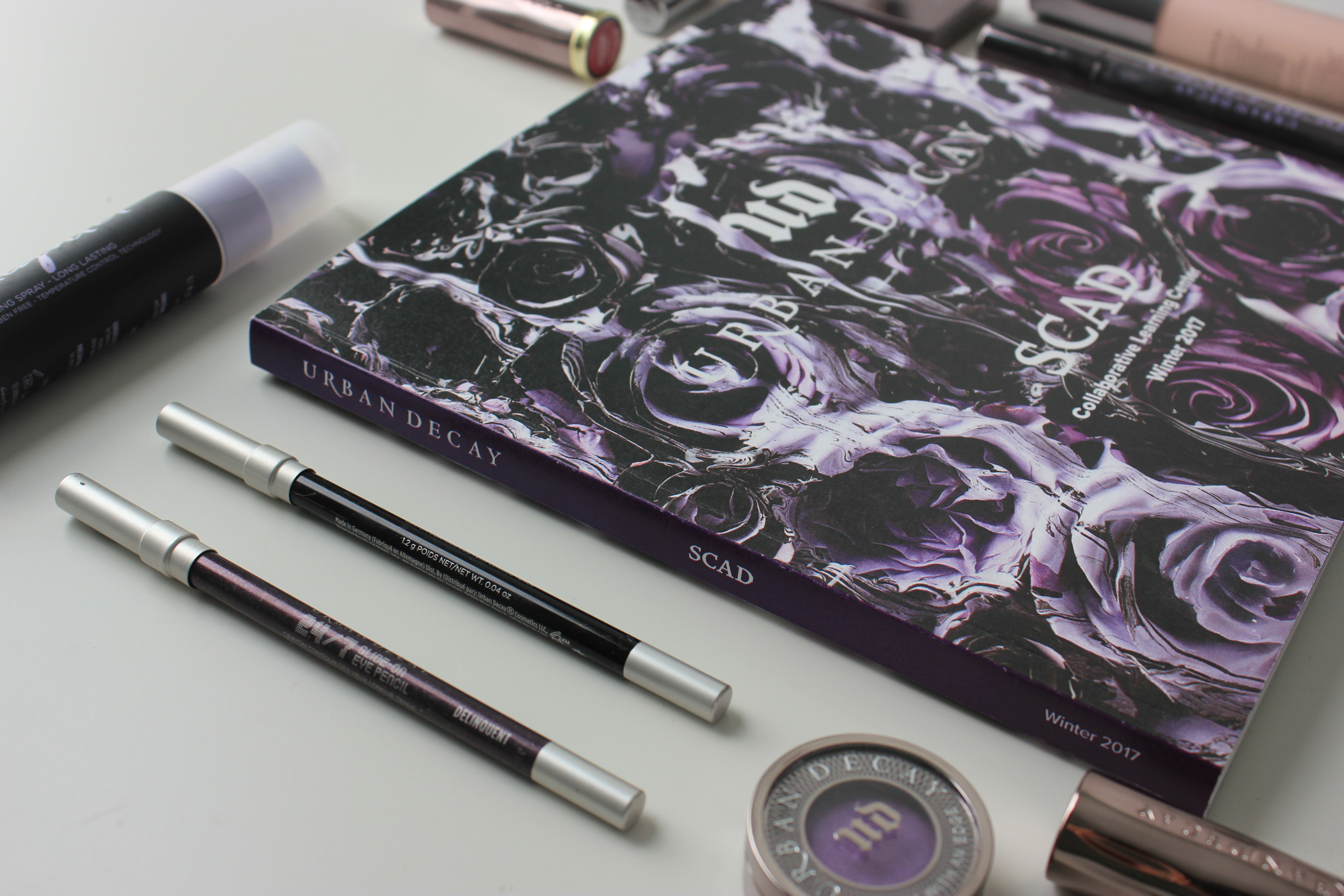 What in-store experiences did you and your teams create?
The main concept we created was Naked You, where you exclusively come into the store and pick through Urban Decay's Naked palettes and make your own based on your favorite shades. The Naked palettes are tried and true, so we knew their customers would want that personalized experience even if they already had the products. You rarely hit pan on all the shades that come in one palette, so Naked You allows the customer to buy exactly what they want. We also created exclusive kits with relatable stories that were only offered in the brick and mortar stores. We wanted the customers to come into the physical stores instead of just buying online.
What were your day-to-day activities interning at Urban Decay?
I was the design intern, so I worked within production, creative services and product development. Anything creative. I worked on a project in education for training in freestanding stores and I also created logos for random products. I had to swipe photos for upcoming projects and photo shoots that would later be put into mood and inspiration boards. Aside from our day-to-day work, we had one big internship project where I would meet every Friday with marketing, social media and global marketing and statistics interns on rebranding for the Naked palettes.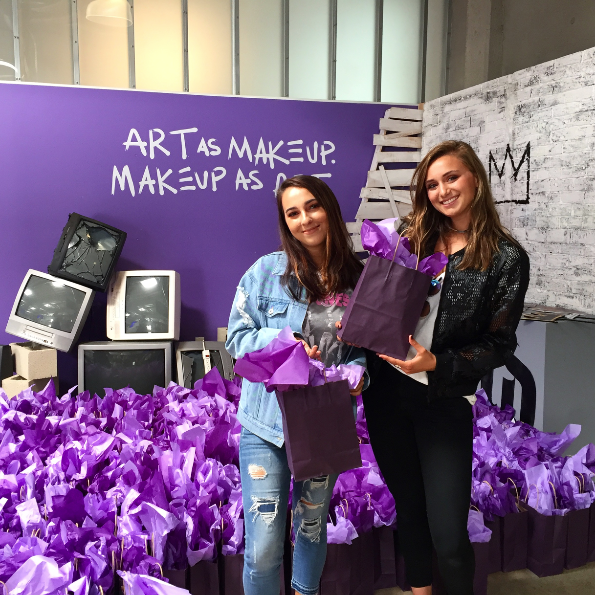 What was the best thing about working in the beauty industry?
I've always wanted to work in the beauty industry, so just being in the thick of it all getting a taste of what I wanted to do was really exciting. Urban Decay is such a great company, but after seeing how they operate and all the work that goes into everything, I love them even more. It gave me a better perspective of what's going on in the beauty industry as a whole. I'm able to talk about the beauty industry all day long and not get tired of it.
Where do you see the future of the beauty industry going?
Social media is changing the beauty industry a lot. It's become so saturated and there is a lot of content. People are so quick to hop on trends, but brands really need to show what sets them apart. People are starting to call out brands that only offer lighter shades and companies can't get away with that anymore because they're totally capable of offering darker shades. If you're not going to offer something for every skin tone, a consumer will be quick to find something else.
Written by Emily Cole
Photos courtesy of Julia Morgan
Cover graphic by Iman Sinnokrot