Tucked inside of the discreet World of McIntosh townhome on Lafayette Street, we got a glimpse into the world of Billy Reid where authenticity is key.
Alex Badia of WWD, acclaimed fashion writer Lynn Yaeger, and SCAD's very own John Paul Rowan — who is now the Chief Operating Officer of Billy Reid — were all in attendance for their dose of southern hospitality.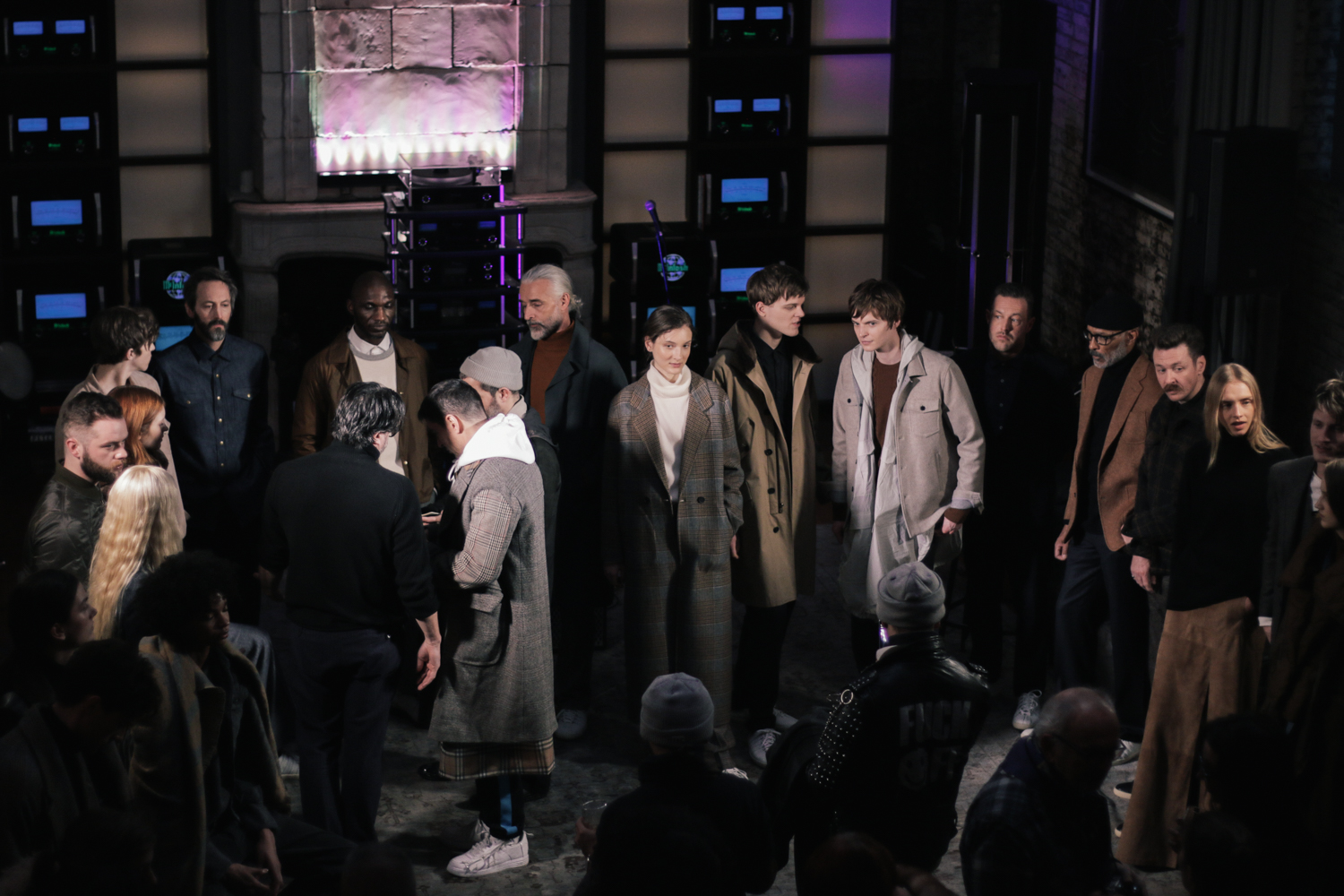 An elevated sense of everyday wearability is nothing new for the brand, as "timeless" has become it's defining term. What was interesting, however, was the more relaxed and softened approach towards silhouette seen throughout the co-ed show.
Reid elaborated on how the inspiration for this collection was the renovation process of his lake cabin. He managed to translate the rich, darkened hues of wood, charcoal, and other textiles that would be seen or used in a lake home, and create a strong color story with ease.
"I wanted the clothes this season to be,
look, and feel real," Reid told me as
he
explained the collection in further detail.
The contrasts between the natural, organic, and modern is something that could be seen in looks like the quilted shearling coat rendered in a rich bronze hue paired with a color-blocked cashmere turtleneck and camel twill skirt or the rust cashmere and silk blazer layered over a cream cashmere fisherman sweater and navy striped trouser.
One of our two favorite looks featured a large tiger blanket worn over a matching charcoal washed corduroy jacket and pant set. And we certainly wouldn't mind showing up to our 8 am classes in a blanket in the name of fashion, would we?
Our other favorite is an olive quilted bomber jacket and tonal herringbone shirt teamed with a striped trouser.
Models sported the recently launched KSWISS x Billy Reid white sneakers for added cool that made the looks even more charming and real.
At the end of the day, we know Billy Reid is one of the few southern designers to give the New York fashion scene a taste of proper southern charm — and we loved every second of it.
Atmosphere photos by Joselyn Dontfraid
Full look photos by Hannah Thomson, courtesy of Billy Reid