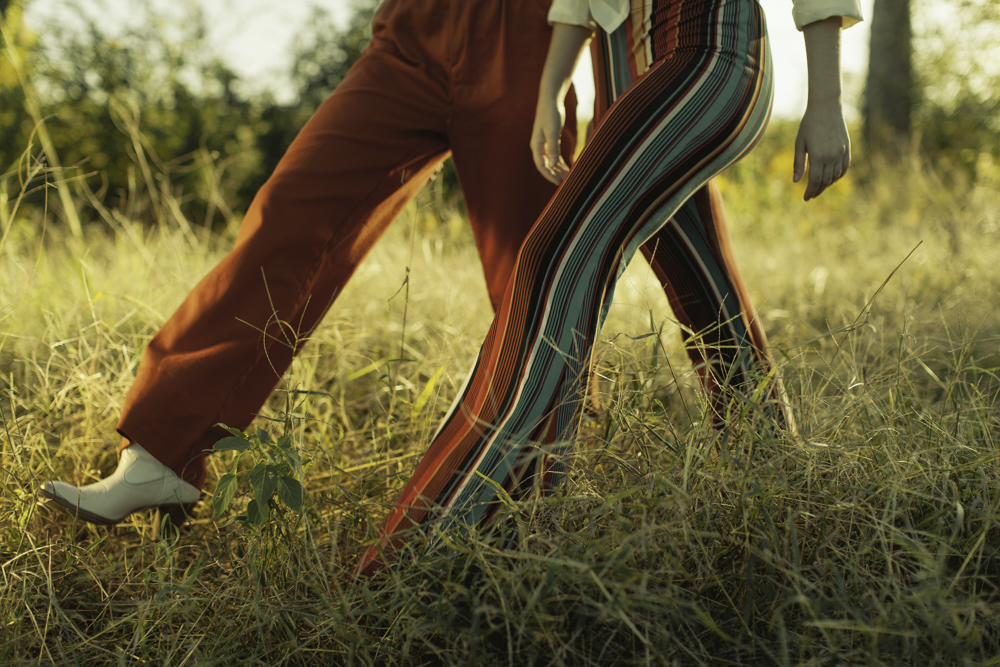 She didn't mind being miles away from everyone else.

Suede and leather caress her skin with phantom desire. The turquoise around her neck weighs down her chest. Her heart.

She fell in love with isolation first. It allowed her to wonder.

Leather boots stamp into the ground and remind her the earth is impressionable. Like her. Like all the people she impressed upon. They're gone.

She wasn't afraid of being alone. But when she stands still, she's lonely.

So she keeps moving. No direction, just wandering. Wondering.

Directed and Styled by Nick Diguilio
Written by Kat Sours
Photography by Nick Thomsen, Assisted by Savannah Lacroix 
Modeled by Stella Delaughter and Ingrid Holth
Clothes by East and Up