Film Festival 2016 swells in full swing this week, as well-dressed celebrities walk the carpet and people gather in celebration of one of SCAD's biggest and most anticipated events.
And while it's all about the art of filmmaking, that doesn't mean we can't take a moment to appreciate fashion, and maybe even try to mix the two.
"The First Monday in May" is a feature-film documentary about the creation of the Metropolitan Museum's most attended fashion exhibition. China: Through the Looking Glass is an inspiring look at Chinese culture and its historical impact on Western fashion. Directed by Andrew Rossi, an Emmy-nominated director, the film follows the creative people behind the planning of such a massive event in a lighthearted, sassy tone.
Perhaps the most memorable scenes of the movie were formed by the palpable personalities shining from the screen. Anna Wintour for example, the authoritative, powerful and elegant editor-in-chief of Vogue comes off as one of the most wildly entertaining elements of the film. Her stellar persona shines through witty editing.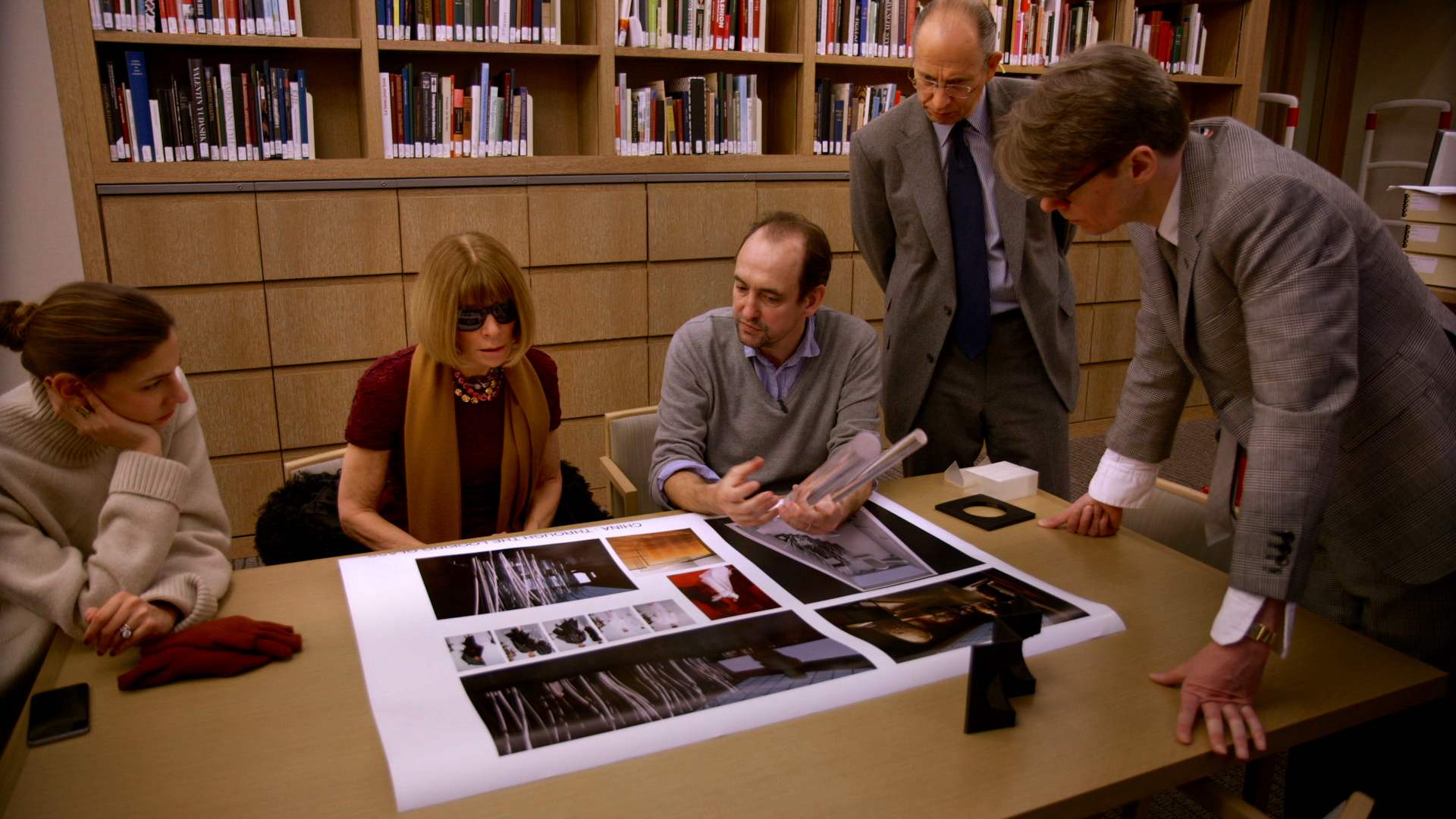 "A dragon woman is like the Chinese iteration of femme fatale" narrates a voice, soon before cutting to the face of Wintour with sunglasses in the back of a car, holding her staple venti-sized Starbucks cup. She is candid and efficient, and her reputation precedes her as she describes the World Trade Center office design as that of a "second-hand vintage shop." She even tries to get a museum pillar removed only to accommodate an extra table.
It seems fitting that this movie is so driven by its characters, given that fashion is made up by anything but vanilla personalities. That's not to say the clothes aren't remarkable. They are. The blend between Chinese patterning, silk fabrics, and ornate jewelry is simply spectacular, a seamless integration of geometric mannequins and organic accessories. The colors are vibrant and the dresses are exquisitely accentuated through the exhibits themselves. One arrangement employed more than 900 fiber rod pillars, with bright white lights reflecting through every one of them in order to backdrop a pale and beautiful ceremonial-themed dress.
It forms a powerful statement, one that resounds throughout the entirety of the film: fashion is as big an art form as any other. The Met's celebration of the kinship between Chinese and American cultures is a breathing, walking testament to this. As celebrities step on that 150-foot red carpet in stunning designer outfits, we can't help but be reminded of the power of fashion. SCAD Film Fest might not be as grandiose as the Met Gala, and our red carpet might not be as big, but the virtues are still reflected, regardless of scale or publicity.
Written by Pablo Portilla-Valle
Photo courtesy of Magnolia Pictures