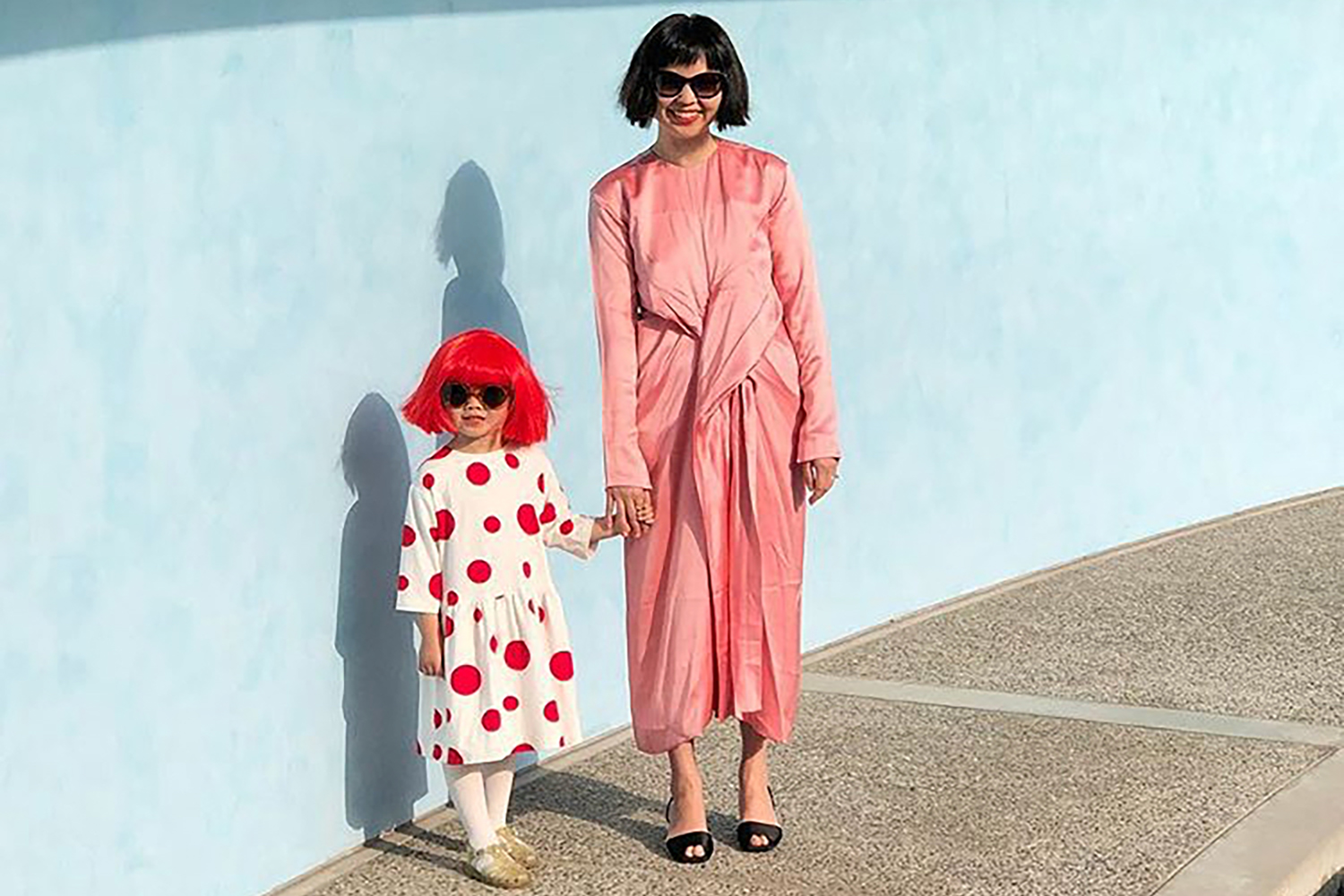 Respect the É
"She was a woman designing for women. She was designing for the women's gaze and understood what women wanted to wear."
Helen Yu Kuo, a career woman, Instagram blogger and mom to adorable mini fashionista Marni, gives us her thoughts on the new Celine.
A Celine customer since 2014, Helen appreciated the "understated, but chic" designs of Phoebe Philo's Céline and enjoyed feeling "confident and comfortable" in them. She was "deeply disappointed" when Hedi Slimane, the new creative director of Celine, removed the accent from the logo and deleted Philo's archives on Instagram.
"I think it's disrespectful to the clientele who were loyal to the brand," explains Helen. "I expected the worst so I'm not surprised it really happened. Of course, I was hopeful that some of Phoebe's Céline would carry on, but sadly none."
With the current political climate, we couldn't help but wonder if the brand's parent company, LVMH, and Hedi Slimane targeted Céline and decided to make such a drastic change because it was a brand run for women by women.
"Hmm, I don't know," Helen considers. "Hopefully, that is not the case. But with the introduction of men's wear and perfume, perhaps they just wanted a commercialized product, but that seems to be in conflict with the original brand."
"Hedi's Celine is not my aesthetic and quite frankly moves too far away from Phoebe's Céline and the overall brand: too much skin, no diversity and way too skinny for models on that runway!" she concludes.
"Phoebe's Céline is a confident woman, comfortable about her gender and body and prefers understated looks that have a beautiful ugly nod that other Céline fans can appreciate."

Written by Hannah Cummings