A small but urban environment, Savannah is the perfect walkable city. If you have the strength and determination, you can go anywhere.
At SCAD, most of the time we don't need a bike or car. We've got two feet – and that's plenty. Being able to walk gives us freedom; we are not tied down by traffic or rules.
But finding shoes that can weather our mileage and also be appropriate for meetings while maintaining style can be challenging.
If you have a screen and eyes, you've noticed that the sneaker trend is hot. No longer just the stinky things in our gym bags, these shoes have been elevated so that they can carry the entirety of an outfit.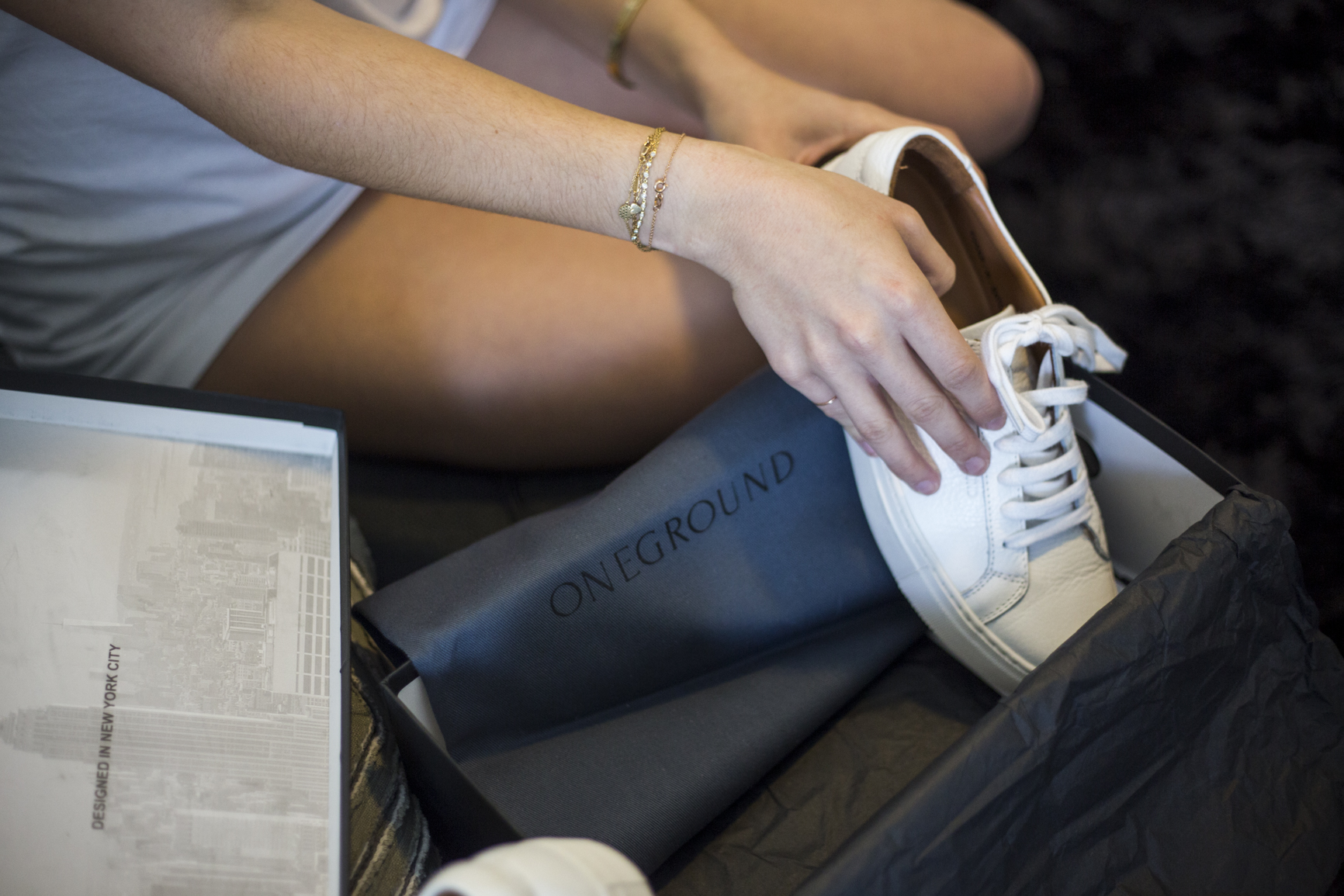 Athletic shoe companies like Adidas and New Balance spearheaded this trend. After seeing the sneaker's new popularity, fashion designers like Marc Jacobs put out their version of the look. Less expensive brands like Keds and Vans have also done collaborations or have tried to elevate their sneakers to capture the hype.
OneGround Footwear is another company that's found it's niche by pushing the limits while redefining casual.
They have introduced a new formality to the sneaker look by crafting the body out of suede or leather. The colors chosen also add to this seriousness – wine red; dark, powerful blue; white; and black.  They have also produced a traditional sneaker, a loafer-inspired sneaker, and a slip-on sneaker.
While they are easy on the eyes, they do not come cheap; ranging from $218 to $235, they're an investment in luxury materials and sleek craftsmanship.
If you're looking for a comfortable shoe that you can walk in and go to work in, these will fit perfectly. Although they are sneakers, they transcend the typical informality. With the high-end materials and the interesting color choices, you will wear them to death – or at least until the sneaker trend is long gone.
Creative directed by Marni Kimelman 
Styled by Kendall Jackson
Written by Tess Kulikowski
Photographed by The Manor Staff