With Vogue as their business school, co-founders of online kids store, Maisonette, flourish in their first year of business. Sylvana Ward Durrett and Luisana Mendoza de Roccia, veterans of the influential fashion magazine, use motherhood as an opportunity to find a niche in the digital branding world. The two, along with Noa Santos, CEO of Homepolish, converse at SCADstyle 2018 about technology and branding.
This baby brand really defines successful marketing strategies in the fast-changing advances in technology. Their focus: authenticity and culture. The two mothers answer their own problem– the need to make shopping for kids fun and stylish– by creating an online market of luxury children's' items; their customer data stems largely from looking in the mirror.
They noticed since the shift of in-store to online shopping, i.e. the success of Amazon, there was a large gap in the children's department. More recently, the age of first-time mothers continues to grow, when their lifestyle has been expertly curated. Just like Mendoza de Roccia and Durett, these mothers want their children to reflect this success and they want to shop online– see the bridge?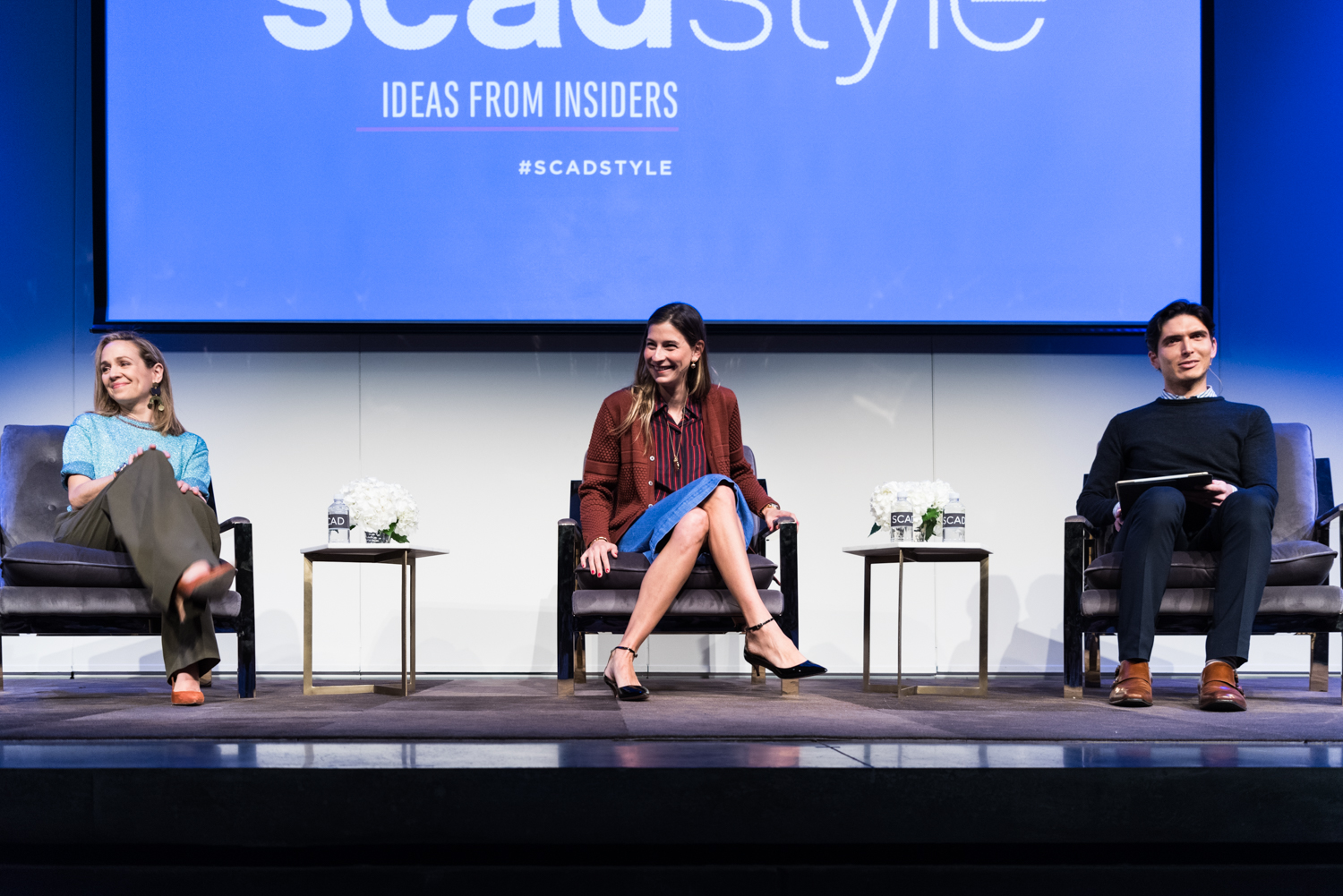 This niche solves a problem for a larger consumer market way beyond themselves. Authenticity is curated through true relationships as the two want their customer's experience to be genuine. So Mendoza de Roccia and Durrett work with their network (vendors, customers, and employees) and treat them all as an equal priority. An invested workforce will build trust in a brand, truly reflecting its intentions.
In the beginning, this means taking a hard look at your skill set, taking the weak ones, and firing yourself to find someone just as committed, but better at what you need doing. A new business owner needs to find the right opportunity and run with it. According to Durett, this means being competitive, nimble, and unafraid of failure. Because the online industry constantly changes, she says the nimbleness will make keeping up easier.
If the brand is built upon a creative workforce, it will outlast the surprises. For Maisonette, some of the challenges come from maintaining and controlling the customer experience by working with the right vendors. For them, they like their products to come from reputable or small businesses who are equally as invested in their values.
These leading ladies have such bright personalities, like the ultimate mom friend of insider tips. Thanks to them and Santos asking engaging questions about brand and technology, industry knowledge seems achievable and enjoyable.
Written by Kylie Ruffino
Photos by CoCo Hubbeling