Since he was in kindergarten, Style Editor of GQ Magazine Mark Anthony Green knew his destiny. From then to now, he has accomplished not only what he had planned, but he is also the prestigious publication's first African American editor.
Green came to chat with SCAD students during the second annual Wordcast media conference about his career and how students could apply what he learned from his experience to their current career ambitions. His advice was to write as much, blog as much and Instagram as much as possible. This is the time to be criticized. This is the time to fail so failure is a burden post-graduation.
"Don't be persistent in getting a job. Be persistent in doing a job."
For Green, this is a key piece of wisdom.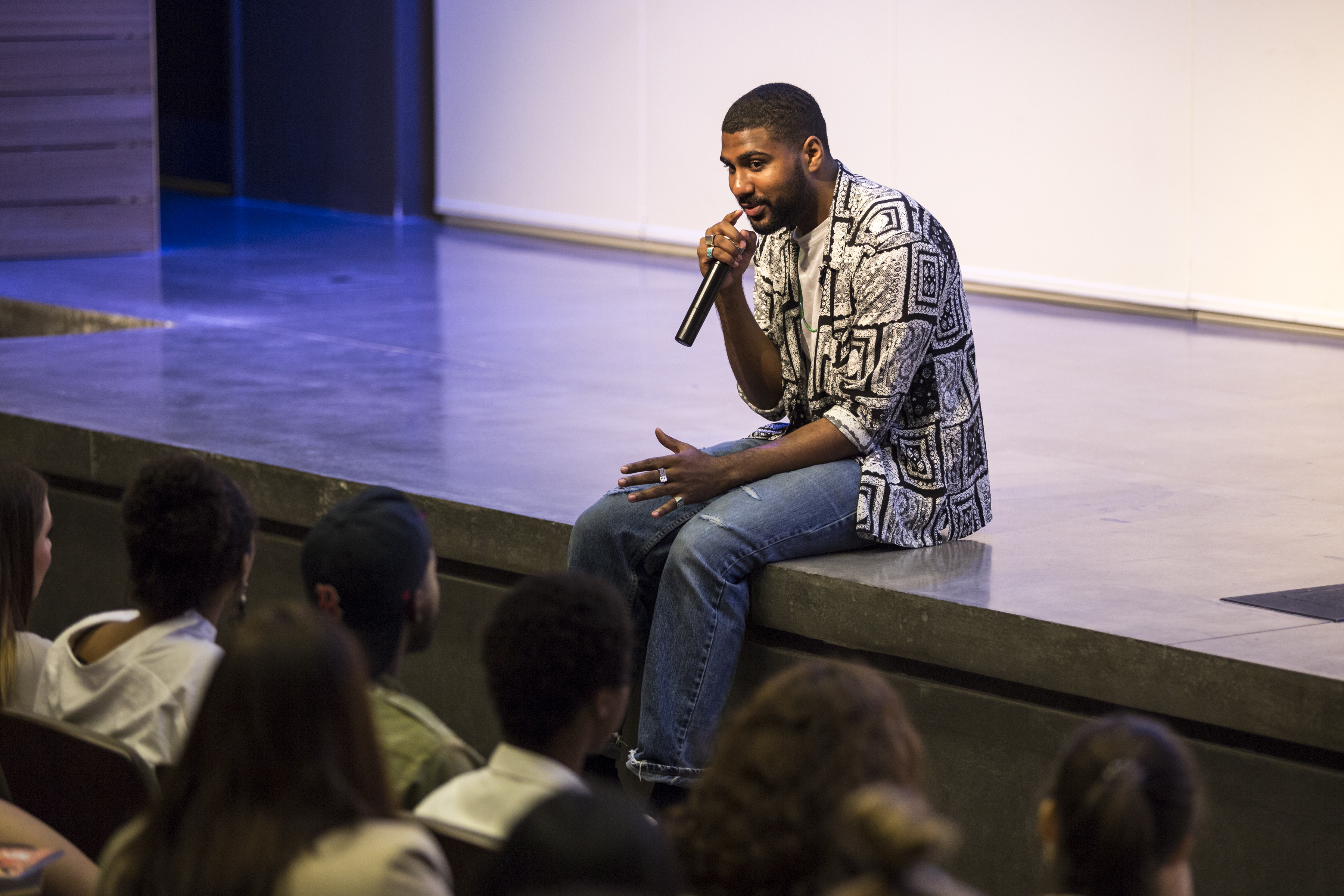 In the six years he has been at GQ, Green was able to take over Glenn O'Brien's "The Style Guy" style column. Green wanted to give a different perspective to the column after assuming it from O'Brien, an older, white male. For Green, a good challenge is to be placed into roles about which we are uncertain.
When asked about how he knew GQ was right for him, he responded, "If you're given the chance to learn from a master in your craft, take it. Do more than one thing at the same time."

Assisting him in his lecture was girlfriend Sinead Bovell. With an M.B.A and B.B.A in finance, she brought complementary insight to the conversation. She spoke about how persistence should be parallel and adjacent to your skill set, as well as being honest with yourself with respect to your interests. A question she suggested we ask ourselves when aligning our near goals was, "Who would you want to work with if you weren't being paid? This will help you determine your interests. Then start building your skill set."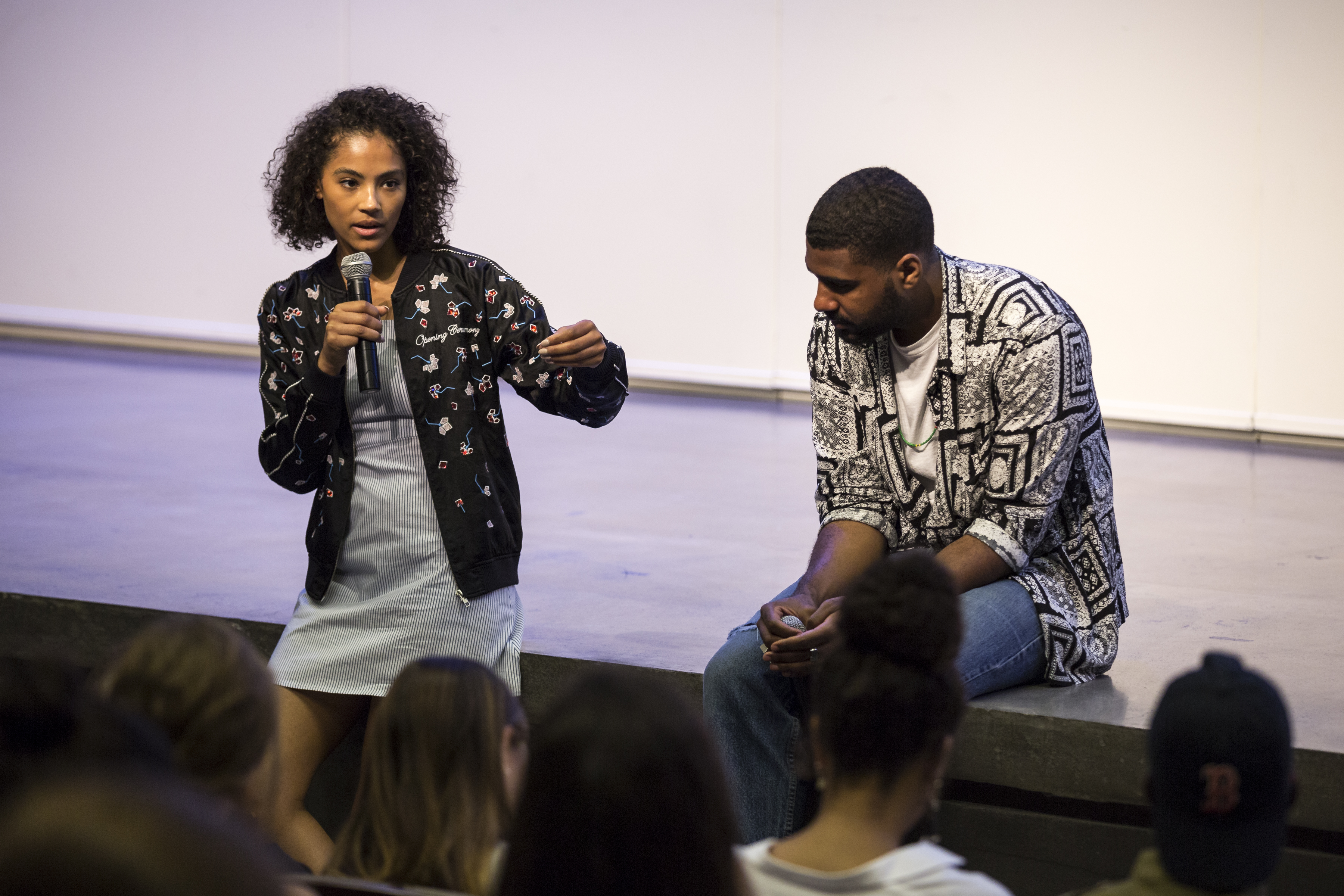 In their second lecture on personal branding and the importance of it, Sinead shared her six steps in starting this process successfully: Define your destination; create your competitive advantage; target the appropriate audience for your brand; build and showcase credibility; staying true to your destination; and finally finding a name for your brand.
By combining these six steps, Bovell believes young creatives can further their opportunities in their career of choice. She also recommended taking advantage of these steps and sharing them on social media. For students, they begin to build their audience when their work is truly for them and they make and share as much of their work as possible. Green and Bovell concluded the presentation with a final takeaway for students studying fashion.
"Confidence is key," Green says. "Truly believe in your vision, and most importantly maintain sensitivity, especially in fashion."
Photos by Angie Stong